Boston University – Admissions, Campus, Tuition and Acceptance Rate
Find your degree
Online College Plan is an advertising-supported site. Featured or trusted partner programs and all school search, finder, or match results are for schools that compensate us. This compensation does not influence our school rankings, resource guides, or other editorially-independent information published on this site.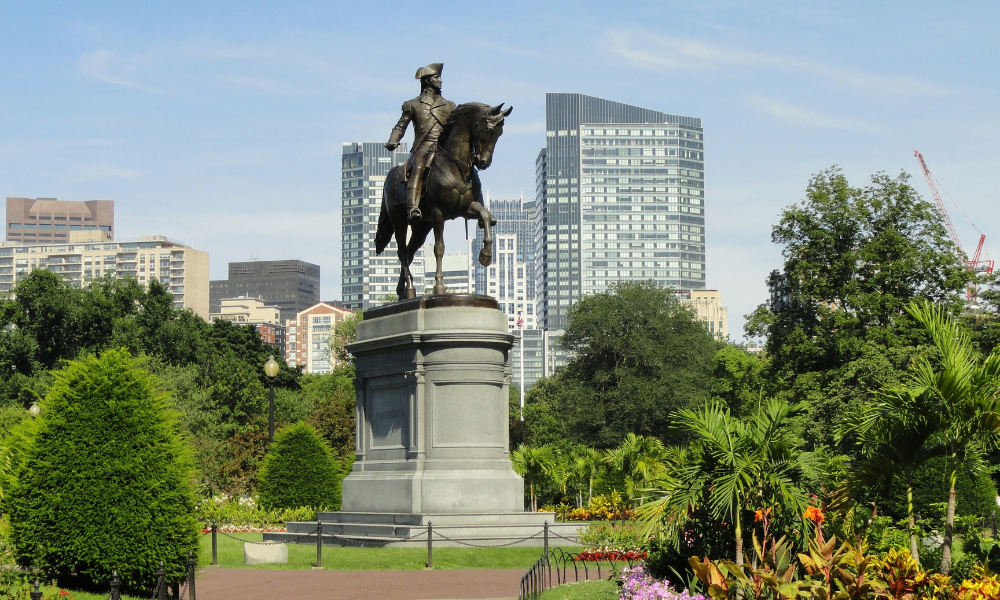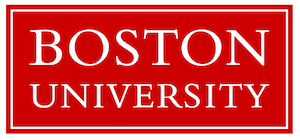 Boston University is a private, not-for-profit Research University with a Very High Research Activity Rating (according to the Carnegie Foundation) which is located in Boston, Massachusetts. Boston University–which is commonly referred to as Boston U or only as BU–was originally established in 1839 and holds a historical affiliation with the United Methodist Church. In addition to the university's main campus in Boston, Boston University also operates several other campuses. They are located in London, England; Paris, France; Sydney, Australia; Los Angeles, California and Washington D.C. in addition to previously operating a campus in Dubai, United Arab Emirates (closed in 2012) and a location in Brussels, Belgium (closed in 2013).
Boston University offers numerous undergraduate degree-granting programs, graduate degree-granting programs, professional certification programs in addition to medical, dental, business, and law degrees which are taught through the university's eighteen schools and colleges. These schools and colleges include the School of Theology, the School of Medicine, the College of Health and Rehabilitation Sciences, the Henry M. Goldman School of Dental Medicine, the School of Hospitality Administration, the Arvind and Chandan Nandlal Kilachand Honors College, and the Frederick S. Pardee School of Global Studies. Over the years, graduates and faculty from these eighteen schools and colleges have gone on to include seven Nobel Laureates, twenty-three Pulitzer Prize winners, nine Academy Award winners, and several Emmy and Tony Award winners. The university also counts MacArthur, Sloan, and Guggenheim Fellowship awardees as well as American Academy of Arts and Sciences and National Academy of Sciences members among its past and current alumni and university faculty.
Boston University is home to various academic journals and publications. Boston University's School of Law hosts six nationally recognized law journals, which include the Boston University Law Review, American Journal of Law and Medicine, and the Review of Banking & Financial Law. The university's School of Education Institute is home to The Journal of Education, which is the oldest continuously published journal in the field of education within the entire nation and is concerned with disseminating information regarding the teaching practices for grades K-12 and professional education. The journal offers three themed publications each calendar year, and are highly comprehensive with theories, essays, and research reports being included therein. In part because of how extensive and pioneering the university's Journal of Education publications are, Boston University is highly regarded as a provider of Education and Teaching degree programs.
Featured Programs
To explore the Boston University Campus, you can take a virtual tour online.
The city of Boston, in addition to being home to Boston University, is also home to many fun and educational activities in which attending students and area visitors can partake in. Two of the things that visitors and students can explore and participate in are:
The Boston Athenæum: The Boston Athenæum is among one of the oldest independent libraries in the nation. The library's collections include a large circulating literary collection, a public gallery, a collection of more than 100,00 rare books and an art collection comprised of more than 100,000 paintings, sculptures, drawings, photographs and other artistic media. The Boston Athenæum is a membership library, meaning members pay a yearly fee which goes towards maintaining the library.
The Boston Science Fiction Film Festival: The Boston Science Fiction Film Festival is an annual 10-day long film festival which features short science fiction movies and which ends in a 24-hour long marathon of new and old feature-length science fiction movies. The festival is held every February in the Greater Boston Area and the best short science fiction film wins the Gort Award, which is named after the robot in the cult classic sci-fi film The Day the Earth Stood Still.
Boston University Admissions
Information about Boston University Admissions can be found here. According to CollegeData, the university admissions process is classified as very difficult and as for the acceptance rate, 60% or fewer of applicants are accepted. Of those students who are admitted to the university, approximately 50% of the freshman class were in the top 10% of their high school class and scored over 1230 on the SAT I or over 26 on the ACT.
Information about Boston University tuition and fees can be found on the university's website here.
Boston University Online Degrees and Programs:
Boston University has a variety of undergraduate degree-granting, graduate degree-granting, and professional certification programs from which distance-learning students can choose. These programs include:
Certificates:
Advanced Information Technology, Graduate Certificate;
Applied Business Analytics, Graduate Certificate;
Clinical Investigation, Graduate Certificate;
Cybercrime Investigation & Cybersecurity, Graduate Certificate;
Data Analytics, Graduate Certificate;
Database Management & Business Intelligence, Graduate Certificate;
Financial Markets & Institutions, Graduate Certificate;
Visual & Digital Health Communication, Graduate Certificate;
Health Informatics, Graduate Certificate;
Information Security, Graduate Certificate;
Information Technology, Graduate Certificate;
IT Project Management, Graduate Certificate;
International Marketing, Graduate Certificate;
Certificate of Advanced Graduate Study (CAGS) in Music Education;
Project Management, Graduate Certificate;
Risk Management & Organizational Continuity, Graduate Certificate;
Strategic Management in Criminal Justice, Graduate Certificate;
Supply Chain Management, Graduate Certificate and;
Web Application Development, Graduate Certificate
Undergraduate Degrees:
Undergraduate Degree Completion Program, Bachelor's Degree
Applied Business Analytics Management, Master's Degree;
Master of Arts in Art Education;
Banking & Financial Services Management, Master's Degree;
Master of Criminal Justice (MCJ);
Computer Information Systems, Master's Degree;
Health Communication, Master's Degree;
Insurance Management, Master's Degree;
International Marketing Management, Master's Degree;
Master of Laws in Taxation Law;
Master of Music in Music Education;
Master of Science in Project Management;
Business Continuity, Security & Risk Management, Master's Degree;
Master of Social Work (MSW);
Software Development, Master's Degree;
Doctor of Musical Arts in Music Education and;
Occupational Therapy, Doctorate
What Makes Boston University Unique: Boston University Academy
The Boston University Academy is a private high school which is operated by Boston University. The Academy was founded in 1993 and is located on Boston University's campus. The high school is geared towards providing students with university preparatory work and allows students to take college courses for credit during their junior and senior school years. Attending students are guaranteed acceptance to Boston University as long as they maintain a 3.0-grade point average in the available for-credit Boston University courses.
Other Boston University Facts:
Boston University is one of only twenty-five universities in the nation which hosts all three Reserve Officer Training Corps (ROTC) programs; the Army, the Navy and the Air Force branches of the military. The ROTC programs at Boston University can trace its roots back to 1919 when the United States War Department stood up the Students' Army Training Corps (which was the predecessor of the current Army ROTC program) at the university.
Boston University's Website: https://www.bu.edu/
Boston University's Accreditation: New England Association of Schools and Colleges (NEASC)
Boston University's Values and Mission Statement: https://www.bu.edu/info/about/mission-statement/
Boston University's Motto: "Learning, Virtue, Piety"
Boston University's Mascot: Rhett the Boston Terrier
Boston University's Colors: Scarlet and White