What is an Associate Degree?
Find your degree
Online College Plan is an advertising-supported site. Featured or trusted partner programs and all school search, finder, or match results are for schools that compensate us. This compensation does not influence our school rankings, resource guides, or other editorially-independent information published on this site.
By Jennifer Eisenberg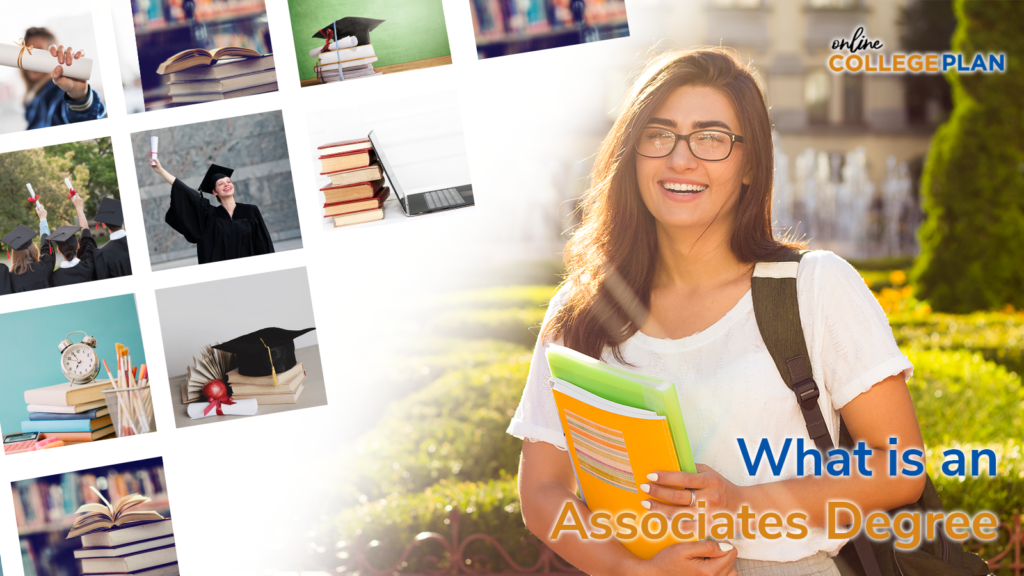 An associate degree is a 60 semester credit hour or 90 quarter credit hour degree that is the equivalent of the freshman and sophomore year at a four-year institution of higher learning. An associate degree is typically twenty college courses in length and, with full-time study, can be completed in under two years. There are accelerated online programs that promise completion in as little as a year. Typically, students will complete the conventional core courses in the first two years of college, so that, as a junior and then a senior, they can tackle the electives and the higher-level material focusing on their major. Associate degrees typically transfer to a four-year school to count as credit towards a bachelor's degree. There are numerous majors available at the associates level, in a wide variety of subject areas.
Which is more beneficial – an Associate or Bachelor's Degree?
An associate degree has been shown to increase lifetime earnings between $300,000 and $500,000 whereas the oft-quoted figure for a bachelor's degree increase in lifetime earnings is in the $1million range for increased lifetime earnings. However, this can vary based on the type of degree and the work ethic and motivation of the degree holder. A holder of a bachelor's degree that does not meet the job requirements is less desirable than an associate degree holder with the right qualifications. For some students, life might not permit the time and expense, particularly lost wages, of taking four years to pursue a degree, but it truly depends on the individual.
There are benefits of obtaining a four-year degree over an associate degree. The college experience is more than the sum of the hours spent in classrooms. There are social and networking considerations, campus activities, and time to mature and enjoy college-life. Some jobs are open only to graduates with a bachelor's degree, but each student must decide whether their career path lies in a two-year or a four-year commitment to college.
The introduction of online study has withdrawn many of the barriers previously keeping those with associate degrees out of four-year schools. With online school, students are no longer at the mercy of the school catalog of classes but instead can schedule lecture viewing and classwork around their schedule. The ability to transfer an associate degree to a four-year online school is a benefit as well.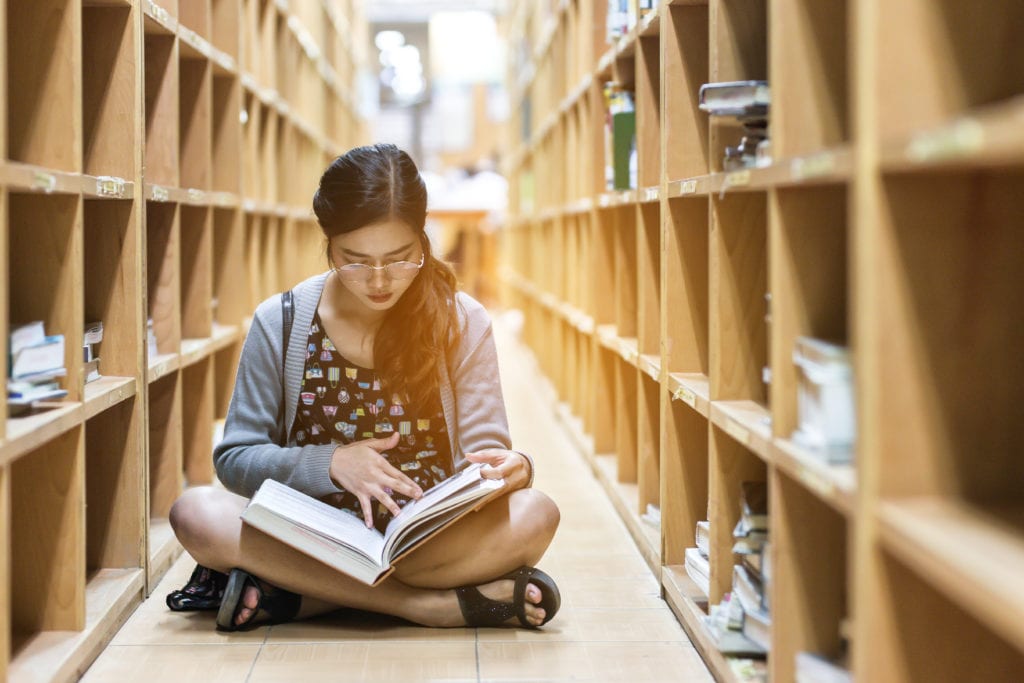 What qualifies as an associate degree?
Associate degrees were originally imported to the US from Great Britain (where they are no longer awarded) in the 1800's. There is a General Associate of Arts (AA), an Associate of Science (AS), an Associate of Applied Arts (AAA), and the Associate of Applied Science (AAS) which are the standard appellations for these degrees. There are also the "tagged" degrees that incorporate the field of study into the degree name such as the Associate of Engineering (AE) and the Associate of Arts in Teaching (AAT). They are generally 60 semester credit hours or 90 quarter credit hours in length and can be completed in two years, less in an accelerated program or with transfer credit. Almost all degrees granted by community colleges are associate degrees, though more community colleges are offering the occasional bachelor's degree in concert with a four-year school. And conversely, more four-year schools are offering a two-year associate degree, especially in the digital arena.
Is an associate degree worth it?
An associate degree can be a low-cost way into the more highly paid ranks of the workforce. Its low-time-commitment to higher-compensation-ratio is very promising. There are also options to complete an associate degree completely online. Another perk of an associate degree is to complete the first two years of a bachelor's degree at low cost and with lower risk than directly pursuing a four-year degree option. Indeed, an online community college associate degree offers the same return on investment as a similar degree from a four-year school at a much lower price point. With online study, one can remain in the workforce during their school career as well. Online study is typically quite flexible and can allow students to schedule their studies around work and family commitments.
Another aspect of online learning that should be considered includes the impact a traditional college experience. If a more traditional four-year, on-campus college experience is desired, an abbreviated two-year stint, carried out in virtual classrooms, may not be the appropriate choice. Some online degrees mandate a small amount of on-campus attendance, such as a couple of days at the beginning of a semester; others are hybrid, meaning that the entire course will be a blend of online and in-person attendance. Certain programs offer the opportunity to try courses through auditing without enrolling in the college in order to see if the college, online courses, etc. are a good fit.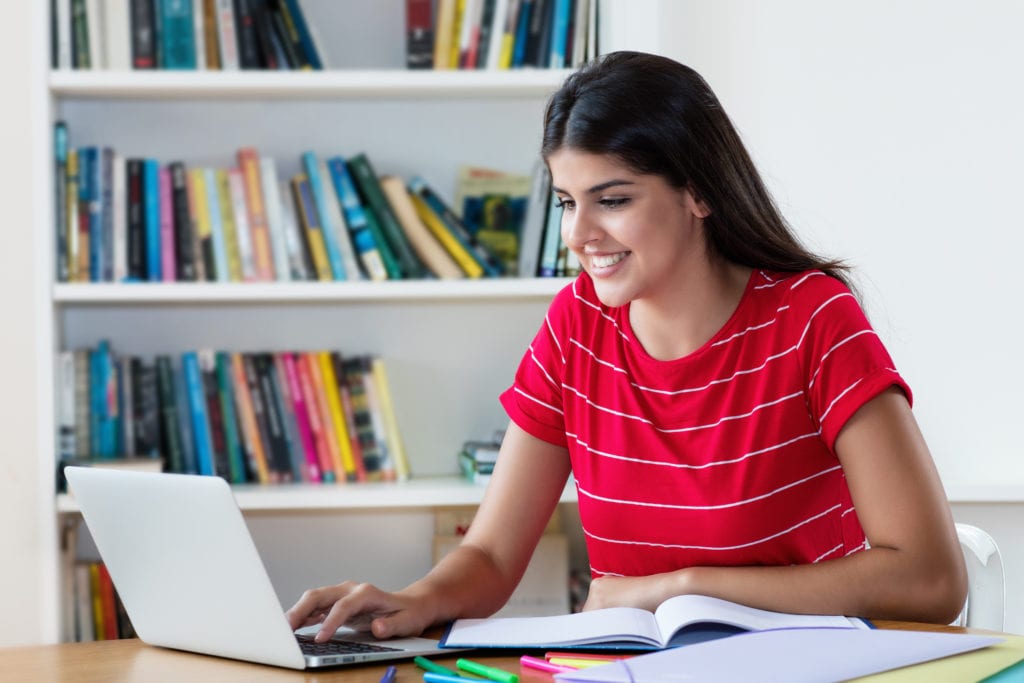 Those with advanced degrees typically earn higher salaries than those with only a high school education. According to the Bureau of Labor Statistics, the average salary earned by a worker with a high school diploma but no college credit earned $809 per week. By contrast, a graduate with an associate degree earned $963 weekly.
Future options with an associate degree
There are two basic options for associate degree holders: direct entry into the workforce or transfer to a four-year school to complete a bachelor's degree. Those who transfer to a four-year school can expect to enter with the standing of a junior. Many community colleges have articulation agreements with four-year schools to ensure that the transfer of credit process is smooth and efficient.
Many people utilize a two-year degree program to think more about likely careers at a lower cost and lower risk than a four-year school. Some common career paths for those with an associate degree include the following: physical therapy, ultrasound technician, web developer, and graphic designer. Another very common field for an associate degree is criminal justice, which can be used in multiple settings from corrections to law enforcement to emergency management.
What is a two-year degree called?
A two-year degree is called an associate degree and is applicable for jobs that call for a specific associate degree or that call for "some college." It is also called a community college degree, though more and more four-year schools are offering an associate degree as an option, especially as an online degree. There are many types of associate degrees, but all can be completed in just two years. Some require a cooperative learning experience or an internship.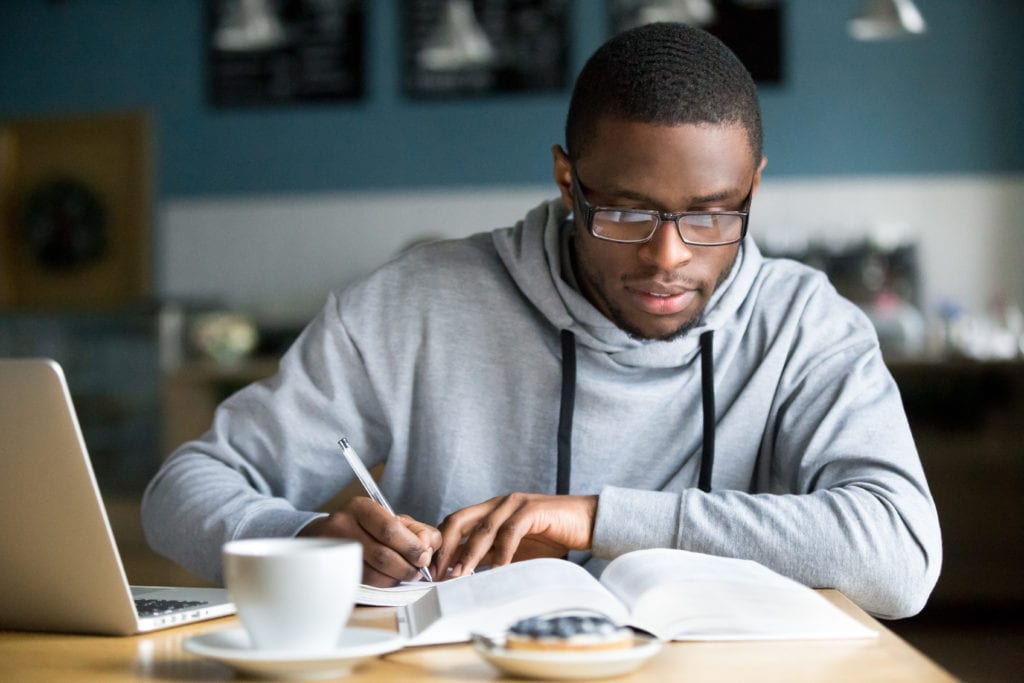 Many of the associate degrees offered by community colleges in the traditional on-campus setting are also on offer in digital form, with staff drawn from the same teaching pool as the on-campus classes. This type of program can be a boon to students with other demands on their time who can recognize the importance of a due date and portion their time management wisely.
What jobs only require two years of college?
The gold standard of associate degree-based careers is a registered nurse or RN. Any job requiring "some college" would be thrilled to hire an applicant who meets the requirement with their experience with an associate degree in their area of expertise. As mentioned elsewhere in the article, air traffic controllers and computer technicians are two well-compensated jobs that require only an associate degree to start. Other careers include accounting clerk, certified child care worker, and engineering technologist. One would be foolish to overlook the excellent employment opportunities available to those with "some college or an associate degree" in the public sector. These jobs, while often requiring exams for entry, offer employment protections and benefits. Working for the city, state, or federal government can offer opportunities for advancement as well as career security that some people prefer to careers with a private employer or even working for themselves.
What associate degree majors pay well?
Computer science and nursing both pay exceptionally well at the associate level if the student has an aptitude for it. Fine arts and psychology are two relatively uncomplicated majors (again, assuming aptitude for the field) that can lead to well-compensated work in any number of fields, such as a career at a bank or an insurance agency. An associate degree in English can be the kickoff for a job of copywriting or editing or any number of clerical tasks. An associate degree in early childhood education can provide steady work in an essential field, assuming one can handle the demands of classroom management. A business administration associate or a two-year degree in accounting can also be a foot in the door to reliable employment.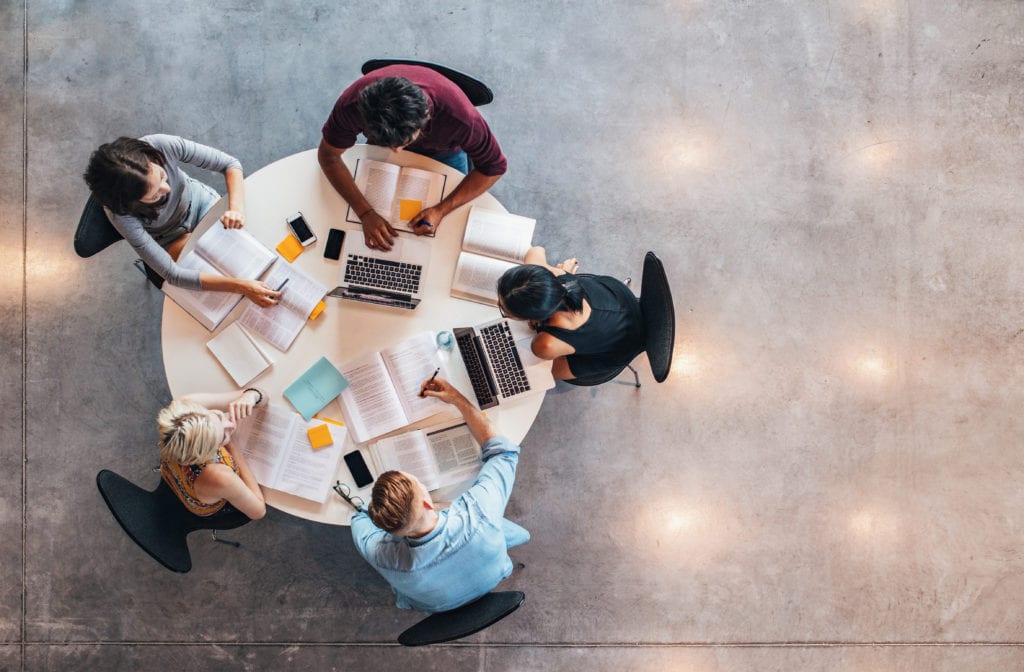 A brief search into available positions will show how jobs that require the two-year accounting degree pay significantly greater than those with lower requirements. The US Bureau of Labor Statistics is a great place to begin searching when thinking about the future value of a specific degree and career path.
What is the most useful associate degree?
Nursing is a highly demanded career that can be achieved with an associate degree, and schooling beyond the RN is accessible with dozens of online programs offering flexible options at an array of price points. It should be noted that while there has been a trend toward nurses obtaining bachelor of science degrees, RNs are still among the most professional of two-year degrees. Information technology is another area that will continue to need talented people and pays well for the level of education it requires. However, the field still tends to measure skill rather than degree qualifications. Air traffic controller, for instance, is a hard-to-find program that cannot be taken online but is the highest-paying job with a two-year degree. Again, the related positions have earned stressful reputations and corresponding salaries. The most useful associate's degree is the one you can access at the lowest cost with the highest return on investment.
What is the highest-paying two-year degree?
Air traffic controller is among the highest paying careers that are available with only an associate's degree. According to BLS figures, the median annual salary for an experienced air traffic controller is $122,530. Computer science and information technology are also well compensated at the associate level. An AA degree in computer science will earn you $40,600 as a starting salary. As your mid-career salary, you can expect $83,700. An AA degree in Information Technology can earn an average salary of $51,280, but a mid-career salary is $74,500. Again, registered nurse (RN) is a solid dependable career option that can be accessed with only associates level education. Starting salaries are in the $51,000 range, but the average yearly earnings will be $70,820 at mid-career. Dental hygienist is another career that requires only two years of college and offers solid demand and dependable hours. Dental hygienist salaries with an associates degree range from $70,147 to $75,982.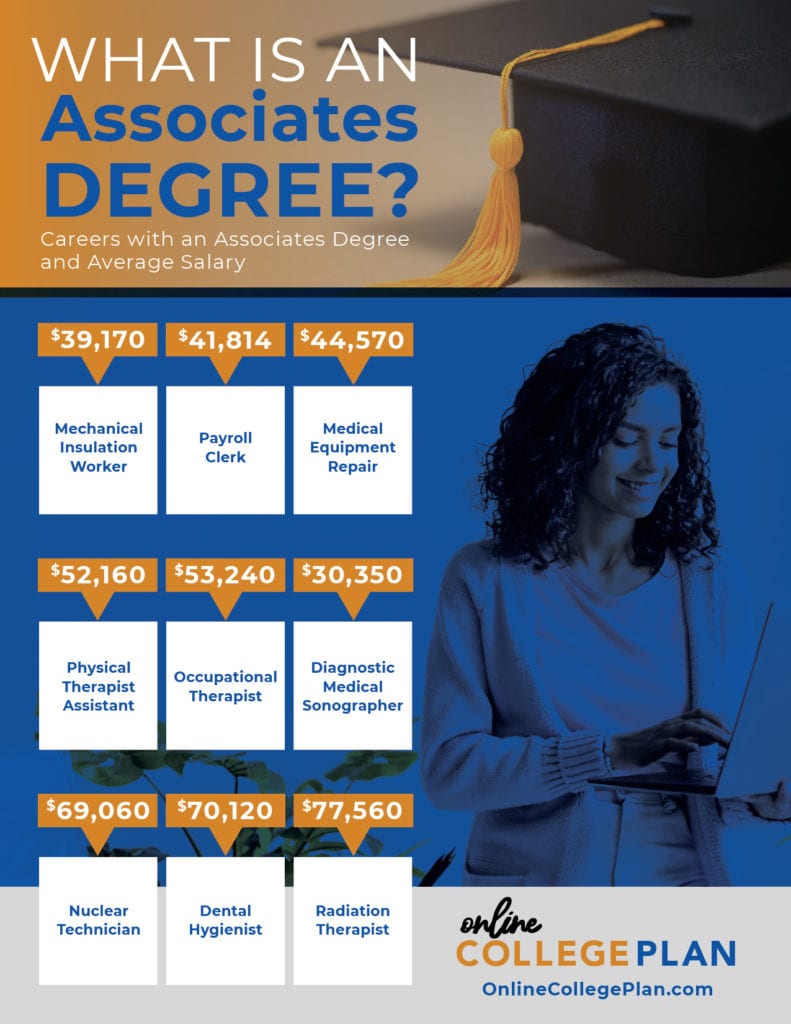 How is previous college credit transferred?
Transfer credit works by providing the same credit for a class at one school, with the equivalent of the course at another school. It may be that your own life yields knowledge or experience which can translate to college credit, many schools offer the CLEP exam or credit for life experience that can lead to savings in tuition and time. Sometimes, as in the case of applying credit for lessons learned in "the school of life," results can be serendipitous.
There are many possible reasons for students to feel the need to transfer their credits from one institution to another. Sports, military, financial, changing majors, social discomfort, restarting college, need to be closer to family, and moving away can all impact the need to change schools and utilize transfer credit. Most of these reasons are self-explanatory, but in regard to the social impetus for transferring credits–which may seem to be less obvious–statistics show that–in the first two years of college in a four-year institution–almost half of the students will either transfer to another school or leave college entirely, many due to loneliness or homesickness or just not feeling that they "fit in."
Who is in charge of deciding which of your college credits will transfer? The decision regarding which credits are transfer-worthy is always up to the receiving school. Certain credits cannot be transferred, such as CEU's (Continuing Education Units), remedial coursework, and credit awarded by examination. The responsibility is the students to check with the receiving school to ensure that the credits are, in fact, transferrable.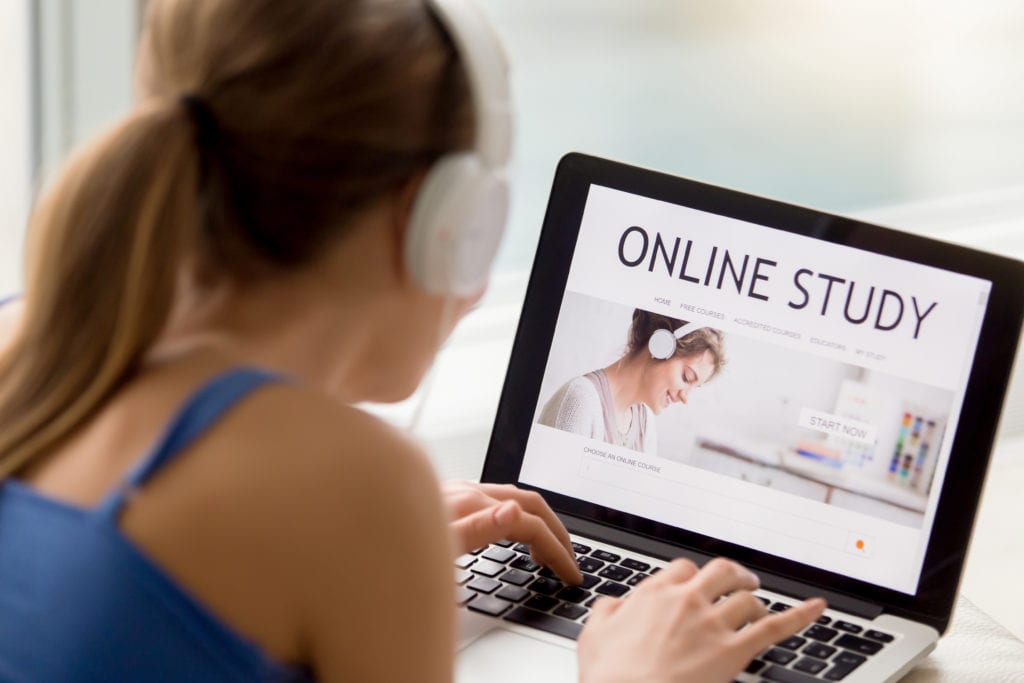 Another facet of the transfer question involves articulation agreements. More and more, it has become the norm for colleges and universities to develop what are known as articulation agreements with other institutions. These agreements provide a smooth pathway for students to move to a four-year college from a two-year college or even from another four-year institution. The articulation agreements between schools will, in general, save time and money for the student and the receiving institution. Such contracts between schools have been developed chiefly due to specialized professional technical programs, such as AS, AAS, or even AFA (Associate of Fine Arts).
Is it possible that the cost of an associate degree will eventually be covered by the government?
Nothing is certain, especially in the area of government, but the notion of free community college tuition has been wafting about our political discourse for some time. Many influential people decry the high cost of public education, and they point out the value to society of a better educated workforce. Political candidates, in particular, have been calling for serious consideration and discussion of the very sensible idea–sensible to them, at least–that a tuition-free community college education should be available for everyone.
An article in the Scientific American pushed the case that the nation's policymakers should greatly expand community college enrollment in order to fill the need for trained employees in high-tech industries. As befits the integrity of the magazine, the editors gave evidence and specific data. Community colleges, they said, serve as "gateways for the underrepresented and the working class. Nationwide 40% of community college students are in the first generation of their families to attend college, more than 55% of Hispanics in college are enrolled in community colleges, and 40% of community college students hold down full-time jobs." Such schools, the editors argue, are the places where such industries as biotechnology and nanotechnology will be able to find trained employees.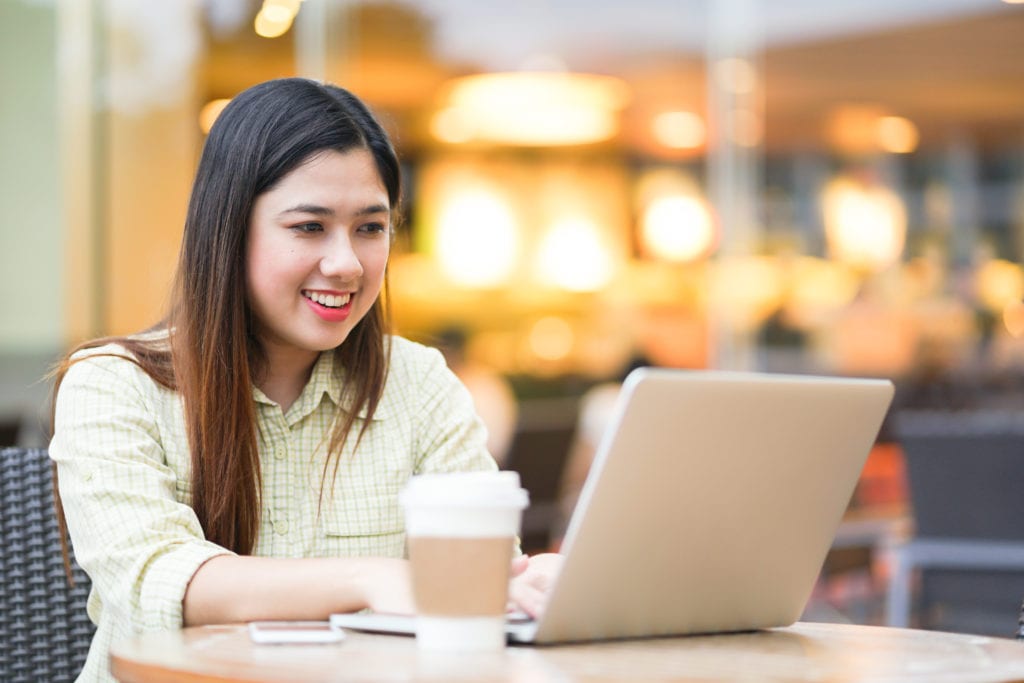 It may be, therefore, that in the future–whether near or not so near–a college education will become available to all Americans through the implementation of free tuition. In the meantime, however, community colleges are already a good value. Nationally, the average annual tuition at public colleges is $3200. Certain states are well below that figure, such as California, Tennessee, North Carolina, Arizona, Texas, New Mexico, and Utah. A decision to make attending and graduating from community college more possible for students all over the country would very definitely change the landscape of higher education.
Deciding to pursue an associate degree is a big decision that can have a lasting impact. It is important to research the field of study, future career paths, and make decisions that will provide the best outcome for each student.
Related Articles:
25 Best Online Degree Programs for Working Professionals
Top 20 Online Construction Management Degree Programs