What is a Bachelor's Degree?
Find your degree
Online College Plan is an advertising-supported site. Featured or trusted partner programs and all school search, finder, or match results are for schools that compensate us. This compensation does not influence our school rankings, resource guides, or other editorially-independent information published on this site.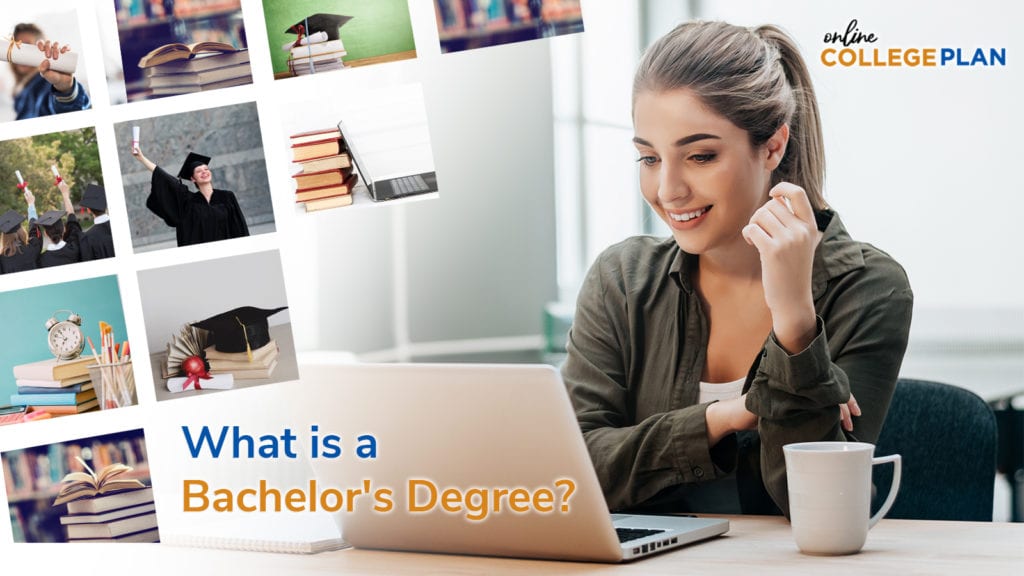 By Jennifer Eisenberg
A bachelor's degree is an important milestone in the educational process. For many students, a bachelor's degree can be the first step towards obtaining a well-compensated and lengthy career, for other students, it serves as the starting point for a deep dive within a specific subject area as they continue their education and obtain graduate degrees.
Approximately one in three American adults have achieved a baccalaureate degree, up from under one in twenty in the postwar era. Obtaining a bachelor's degree is not for everyone and not all careers require a degree. For many high school seniors, the next logical step is to enter college and obtain their degree, but for others, they may wait to go back to school until after they have been in the workforce and started a family.
Featured Programs
The evolution of online schools has increased the flexibility and availability of bachelor's degrees for non-traditional students. This allows many students to complete their work online, working around families, jobs, and other commitments. While online college is flexible and saves on the costs of moving to college and residential living, it can still be quite pricey.
When considering a bachelor's degree, it is worth considering how much has been invested in distance-learning infrastructure and IT at each of the schools. Virtual classrooms and eLearning are constantly evolving. Most schools have at least some courses offered in the online modality and offer academic resources, such as library services and technical support, 24/7 via online interfaces.
Barriers to entry for all bachelor's degree programs include specific standards and application requirements. While some schools have made the SAT or ACT optional, many still require scores for one of these major tests as a requirement for entry. Those who test well have opportunities to heighten their chances for admission and scholarship contention.
Related: Top 100 Best Online Colleges For Earning a Bachelor's Degree
When narrowing down the best school, it is important to have a degree selected and then to find a school that offers the program you would like to pursue. Universities will offer traditional and non-traditional programs, including some that are online and on-campus and some of that are completely online. Depending on the degree and the school, the plan and path of study can vary greatly. Most bachelor degrees expect students to take general education core courses early in the curriculum sequence and then more major-focused upper-level courses as an upperclassman.
Tuition costs, as well as the availability of grants, scholarships, financial aid, and loans are all important factors in making a decision regarding which bachelor's degree to pursue as well. Students with a military background can take advantage of special aid and funding programs as well.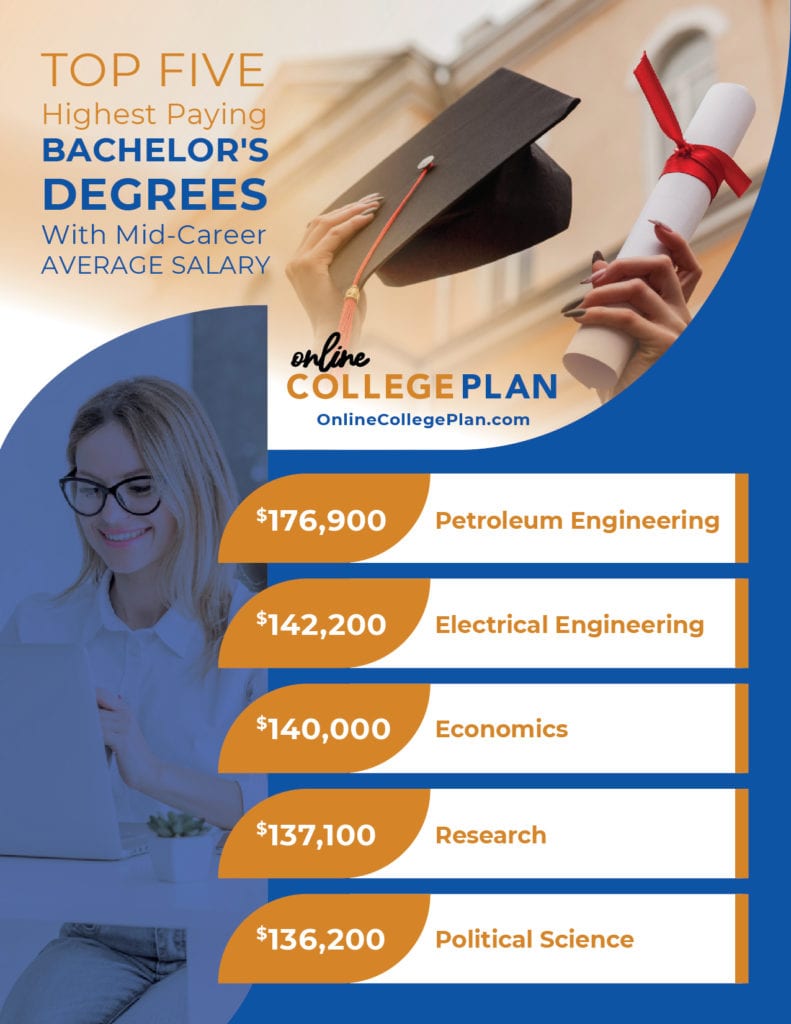 Does a bachelor's degree take 4 years to complete?
A bachelor's degree can typically be completed in 120-128 semester credit hours, 180 quarter credit hours, or about 40 college courses. A bachelor's degree is the key to advancing to a graduate program, more generally, a higher lifetime income. Also known as a baccalaureate degree, it is generally acknowledged to raise lifetime earnings by as much as one million dollars as opposed to those with only a high school diploma. A bachelor's degree is generally composed of a liberal arts core of classes, a major where the student specializes in a field or skill, and a minor which complements the major or explores another interest of the student. Some degrees, like engineering, nursing, and other science-based majors, will have less of a liberal arts background and may not have a minor. An internship or cooperative working experience is often part of the process for degrees requiring licensure.
What are other types of degrees?
The four types of academic degrees include: associate, bachelor's, master's, and doctorates. The associate degree is a two-year degree that can either stand on its own or pivot and serve as the first two years of a bachelor's degree in a transfer situation. It is a more general degree than the bachelor's but serves as a good introduction to college-level studies and one's particular field of interest. The bachelor's degree is what we commonly consider a "college degree." It can be achieved In four years or less and provides many with the knowledge base sufficient to launch their careers, and some with the complete knowledge they will require to complete their career trajectory. A master's degree can be achieved in two to five years, either immediately after the completion of the bachelor's or after a number of years of work experience. It is more specialized in areas of study than the bachelor's and can serve to bolster a flagging career or spur on an entirely new one. A doctorate is what many people aspire to who wish to teach at the collegiate level. It is at least a five-year process and typically requires a dissertation or residency.
In most fields, the doctorate is considered the terminal degree necessary in that field. However, some fields only require a master's, and there is the occasional outlier (such as medical laboratory science) which acknowledges the bachelors as the terminal degree. Some fields acknowledge the masters as the terminal degree, such as a Master's in Business Administration, yet still offer a doctorate in that field. This further degree serves the purpose for someone who may wish to burnish their credentials or perhaps teach at the collegiate level. Terminal, in this sense, means that the student will be entering the professional world upon completion of this degree and not continue on for more study at the next level.
What benefit is an associate's degree?
An associate's degree can be completed in two years and can serve as the first two years of a bachelor's degree in many programs. There are also associate's programs that are intended for direct application to the workforce, equipping the student with basic entry-level skills in their field. Some students with associate's degrees in high demand fields will, in their lifetime, outearn some with the more advanced bachelor's degree in a less desirable field. Geographic location plays a part in this too, as some locales offer higher pay, but this can also impact the overall cost of living. The transfer associate's degree is largely equal to the general education requirements of a bachelor's degree and allows the transfer student to enter a bachelor's program as a junior.
How quickly can one obtain a bachelor's degree?
A bachelor's degree typically takes four years, but this can vary based on the degree path and the student. Factors such as previous college experience and transfer credits, ability to study full or part-time, suitability as a student for online coursework (which can help with accelerated programs), as well as other lifestyle factors can all impact a student's timeline for completing a bachelor's degree.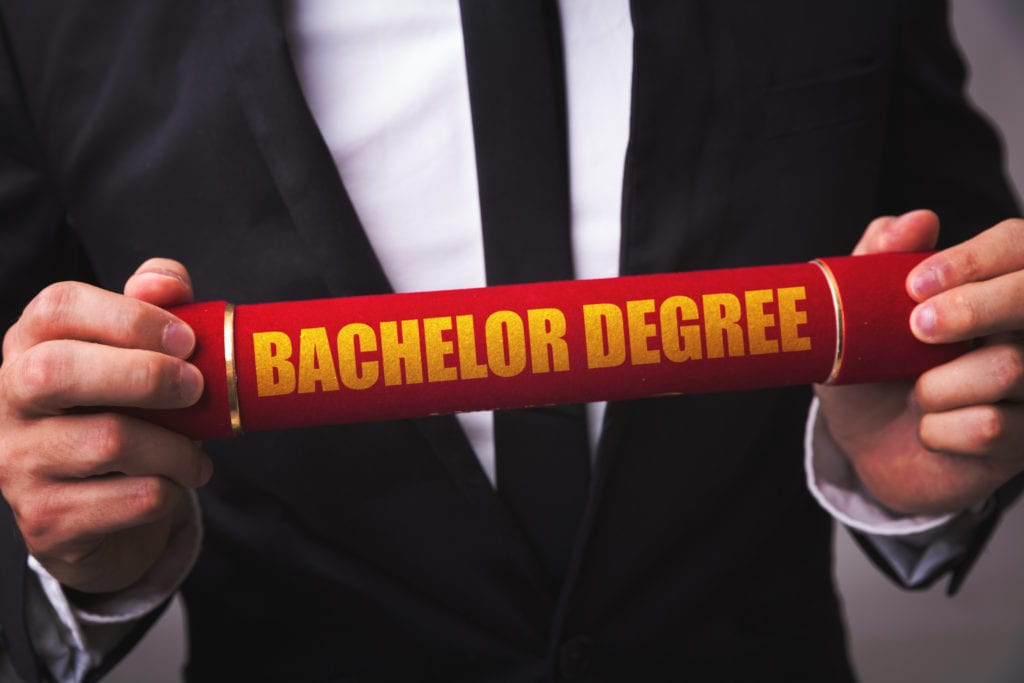 What comes after a bachelor's degree?
Some bachelor's degrees are the final level of education in their field, known as terminal degrees. Other bachelor's degrees operate like railroad terminals, merely a waystation on your journey to a final destination. An English bachelor's degree, for example, can lead to a master's program in just about any of the departments in the liberal arts, from library science to law or journalism. Indeed, nearly all terminal degrees require a bachelor's degree as a condition of admission, just as entry to a bachelor's degree program requires high school completion or a GED.
What is a better degree – BA or BS?
A BA is a bachelor's of arts degree and a BS is a bachelor's of science degree. Neither is inherently better, and the type of degree depends more on the area being majored in and the student's future career desires. There are numerous types of bachelor's degrees – everything from a bachelor's of business administration to a bachelor's in fine arts, but most fall under the basic BA or BS categories. The distinction between the two generally depends upon what area the degree is awarded in. A liberal arts student of history or sociology will be awarded a bachelor of arts, whereas a student in a more technical field like chemistry or mathematics would graduate with a bachelor of science. The accomplishment of a bachelor's degree of either type shows prospective employers that the student is capable of difficult and sustained work.
What does one pursue after a bachelor's degree?
The next academic step for most students after they have obtained their bachelor's degree is a master's degree. Most master's degrees can generally be completed in the two years, after the successful completion of a bachelor's. Some schools run accelerated 2+2 programs where you take graduate and undergraduate coursework at the same time for expediency. Some degrees like a master of business administration, master of public health, or certain education degrees ask for a certain number of years of professional experience before allowing students to be admitted to the program. Many schools offer students the chance to earn two graduate degrees at the same time. Known as "dual degrees," these are often complementary programs that sometimes have overlapping coursework, making them even more convenient and expeditious. Some examples are the MBA/master's of accounting, master's of social work/master of public health, or the master's of public administration/master's of community planning.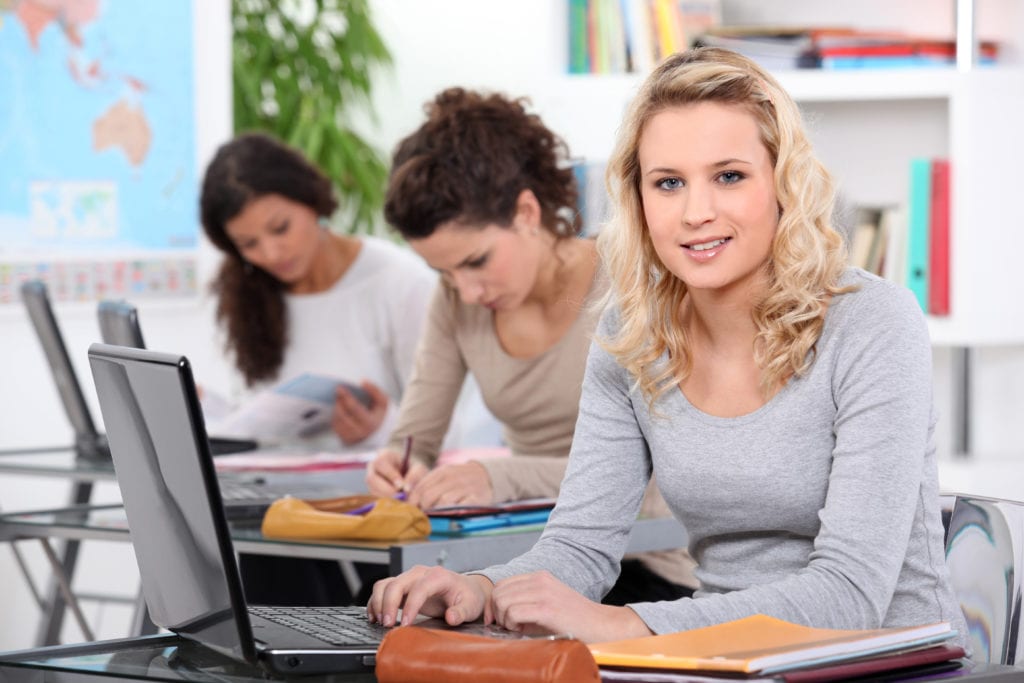 What is the highest level of education?
The doctorate is the highest degree in any field, though some of the sciences offer postdoctoral work experiences or residencies for further study before entering the academic professional arena. Most doctorates incorporate a dissertation or residency, depending on the discipline. Depending on the field of study, a doctorate typically takes five to eight years to achieve and is quite intense.
Why is a 4-year degree called a bachelor's degree?
Bachelor comes from the Latin word baccalaureatus and was adopted in the late 13th century to refer to junior members of an institution of higher learning or guild. Before that time, it was used to refer to bachelor or vassal knights who were too poor to have any followers. Baccalaureate refers to the honors (laurels) awarded to scholars upon graduation. It is also known as an undergraduate degree, a title the bachelor's degree shares with the two-year associates degree.
Is a bachelor's degree a professional degree?
A professional degree is one that, upon completion, leaves the student ready for licensure in their chosen profession. Needless to say, this means that the term professional degree for a bachelor's degree can vary based on the field. In some fields, such as education and accounting, there are additional steps needed for the degree to be a professional degree. For example, in education, a teacher must have a specific number of hours in a classroom environment and pass specific state-based tests for teaching licensure. For accounting degrees, they require many hours of professional practice before students are ready for the CPA exam.
Is an ordinary degree a bachelor's?
Most people, when they talk about a college degree, are referring to a bachelor's degree. This is the most commonly awarded degree and is held by roughly 33% of the US population. This degree offers the widest possible breadth of learning as it incorporates a general liberal arts education component and the beginning of a deeper dive into a chosen subject that helps the student prepare for a future career or for further learning. Online options are available, and in many cases, less expensive than on-campus options. Online study is particularly well suited for non-traditional students as they often have demands on their time that limit their access to on-campus classwork.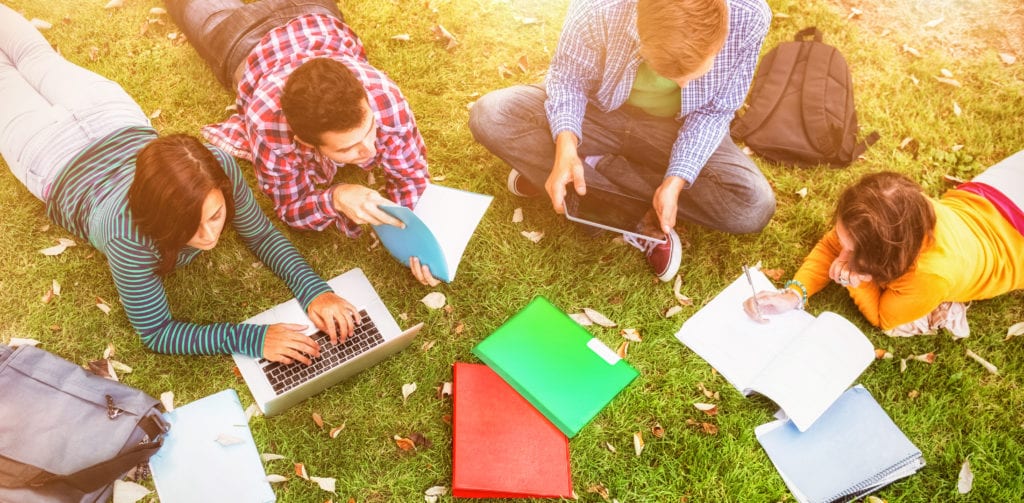 Should degree choice be based on economic factors?
Medically connected degrees like nursing, speech therapy, respiratory therapy, or physician's assistant are promising to continue with strong demand for the foreseeable future, no matter the state of the economy. Web design and information technology promise to be in-demand careers as well. Assuming a brighter future, STEM careers continue to be in demand and those schooled in the liberal arts will continue to find their way into the economy as copywriters, graphic designers, marketing ad makers, educators, and production assistants. Other careers that will continue to be in demand, and where a bachelor's degree is valuable, include mid-level criminal justice positions, entry-level business jobs, mid-level administrative positions, and jobs that deal with computers, technology, and the internet. No matter what degree one completes, there can be options during economic struggles.
Is an online bachelor's a wise choice?
Online programs are available in 100% digital formats where one does not need to attend classes on a traditional campus. There are also blended formats where one can take courses in person and classes online to fulfill the degree requirements.
Online courses are not perfected for all learning styles. Self-motivation, including organization, awareness of deadlines, and time management are important characteristics for those who are successful completing degrees in the online modality. Online courses are typically offered asynchronously, to allow students flexibility in completing course requirements. The need for flexibility not found in traditional campus classes is what leads most people to pursue online study, followed by the ability to set their own schedule and still meet the needs of their daily life.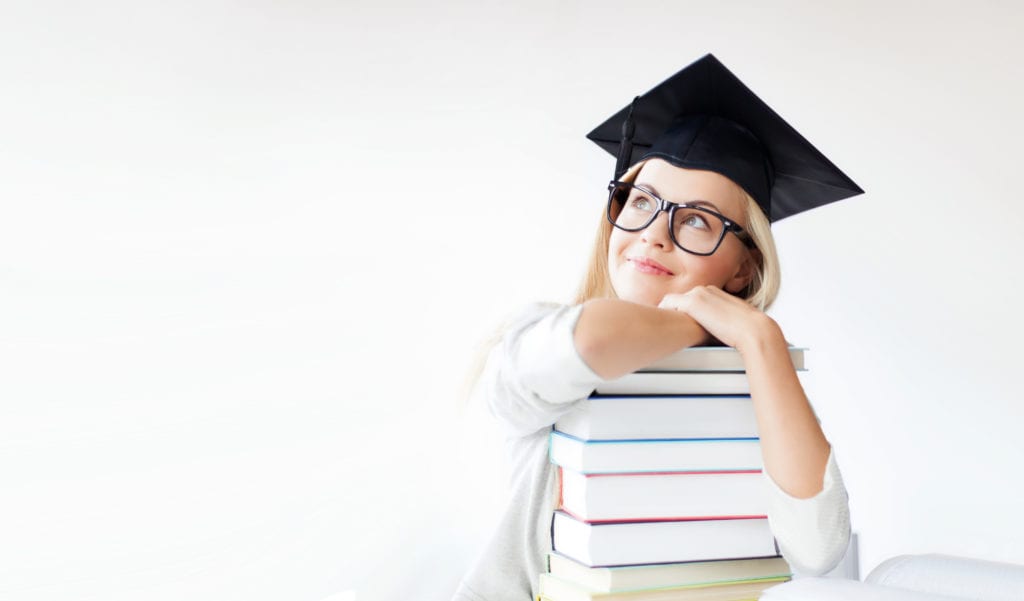 Are online students ever able to interact with their faculty and fellow students in real-time, or are they confined to the virtual classroom?
Online students do have real-time interactions with teachers and classmates, through message boards, video chats and teleconferencing. Most aspects of traditional class interaction can be recreated online. Email is also a way for students to connect with professors and fellow students. Most online programs pride themselves on drawing from the same teaching staff as the traditional on-campus program. While online and traditional courses have major differences, there are similarities and the content and learning outcomes should be similar across modalities.
Is an online degree the same as an on-campus degree?
The degree one receives at the end of an online program and the degree traditional on-campus students receive are the same. Online degrees are not notated that they are online as part of the transcript or diploma. However, schools such as Penn State World Campus and Colorado State University Global, are branches of their parent institution and are technically separate entities, meaning the degree will specify that it was created through the online version of the school.
How does transfer credit work?
Transfer credit can save a student many courses and thousands of dollars in achieving their bachelor's degree. Alas, it can also be a heartbreak if students have a number of courses that do not easily translate to the courses offered by their new college. CLEP exams are available that can help students to test out of prerequisites based on prior knowledge and life experience. Many schools have articulation agreements between two-year schools and four-year schools that guarantee a minimal loss of transfer credits between the associates and bachelor's courses of study. Some programs are even fully online associates that are in articulation agreements with fully online bachelor's degree completion programs.
COVID-19 is currently impacting college students globally. During the last recession, college attendance increased and corporate mergers created a new type of workforce. Despite the unknowns regarding what the future will hold, the competence and skills that one can achieve with a bachelor's degree will still be applicable.
You may also like: