Tips for Surviving College During the COVID-19 Pandemic
Find your degree
Online College Plan is an advertising-supported site. Featured or trusted partner programs and all school search, finder, or match results are for schools that compensate us. This compensation does not influence our school rankings, resource guides, or other editorially-independent information published on this site.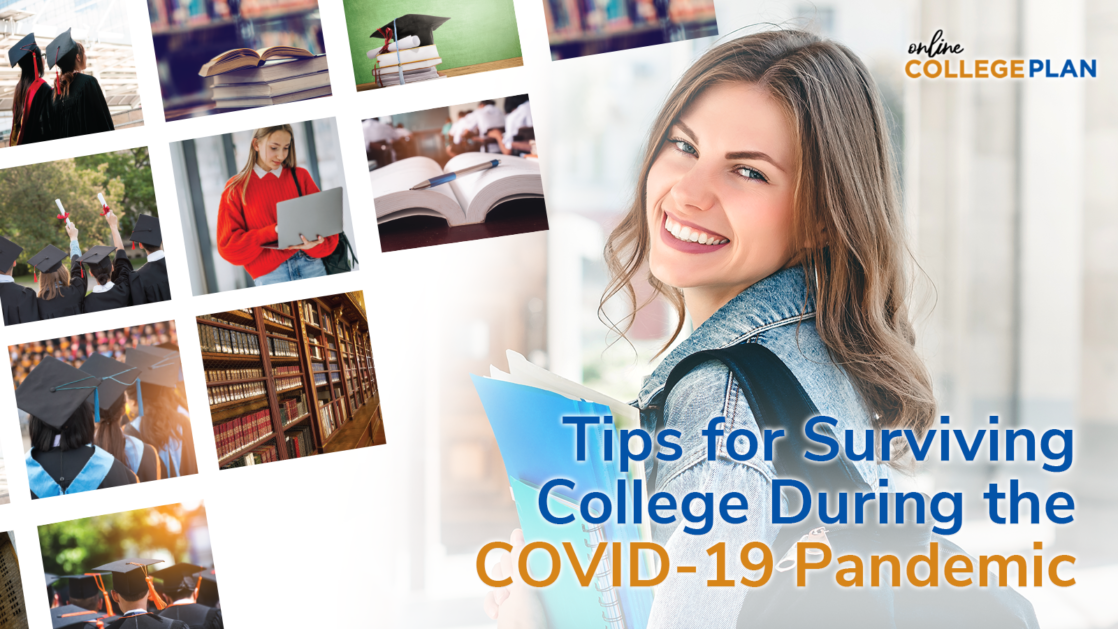 Introduction
Over 3000 higher education institutions and 22 million students in the United States have now been impacted by the COVID-19 pandemic. With most universities and colleges closing student housing and canceling on-campus classes, students' lives have been forcefully disrupted, and many are heading home to an uncertain future.
While most would agree that closing campus doors is vital to help stop community spread of the virus and flatten the curve, the situation has had an impact that no one anticipated. Students who were set to graduate this year are in limbo, and new careers are on hold as corporations send their employees home for the unforeseeable future.
Students are quickly scrambling to figure out how to complete their coursework remotely and have pivoted to attending lectures online through Zoom and other communication platforms. The adjustment is particularly challenging for those who have connectivity issues or who lack the necessary equipment to access their classes.
Featured Programs
For many, dormitory living represented stable housing and food security. Some vulnerable students have had to find a place to live and a way to feed themselves, in the midst of this uncertainty. These students are particularly at risk as survival gets prioritized over academics.
Juniors and seniors in high school are also at a disadvantage. Spring is typically a time for juniors to start touring college campuses, and it also coincides with college test prep, advanced placement exams, and college applications. Much of this activity is on hold as students, teachers, and administrators try to adapt to online learning.

Online College Plan Tip:
---
Communication is key! Make sure to communicate with your professors and advisors regarding expectations.
Despite all the educational hurdles the coronavirus has caused, each day also brings with it some hope. The crisis has brought out creativity, ingenuity, and innovation across many fields, including education.
There are many positives to this situation that are often overlooked, but there are also circumstances that students need help addressing as a result of the pandemic. Colleges are rushing to find ways to support student satisfaction and facilitate online learning and address the concerns of high school seniors for which the future is unknown.
Specific majors and some types of coursework may lead to more durable career options in an economic downturn. This knowledge can be beneficial to current and future students as they consider how to move forward during this unprecedented time. Financial difficulties, uncertainty, and mental wellness are also challenges that students will face in the months ahead.
How Are Colleges Helping Students Amidst the Outbreak?
During the second week of March, colleges started sending students home and transitioning all courses online. While at first many felt that this reaction was overkill, the United States quickly followed suit in an effort to flatten the curve and hopefully save thousands of lives.
The University of Washington was the first campus to shut down on March 7, moving to entirely remote classes for the spring semester. Like most of the major universities, the school is doing everything it can to accommodate student's needs, and they have posted a helpful list of COVID-19 related changes impacting the UW community.
Among the actions UW has taken are to allow students who have no other place to go to remain in student housing, offer prorated refunds on dining account balances, offer mental health services via Zoom, and much more. The health care center is still open, and the university also maintains a food pantry for students experiencing financial hardship.
Penn State has a similar webpage with a list of questions and answers, as well as links to other helpful resources. For students who need laptops or other technology, they can contact the IT department to fill out a request form. The school is also working with students on a case-by-case basis to ensure everyone has safe and adequate housing. Commencement activities have been canceled, but the university is exploring alternative ways for students to celebrate the milestone.

Online College Plan Tip:
---
Familiarize yourself with online learning. If you're experiencing technical difficulties, reach out to your college's technical support team.
At Caltech, the administration has developed a dedicated COVID-19 FAQ site to help students transition to online learning. Students who wish to take a leave for the Spring semester can do so by signing the undergraduate leave form. The school will not be charging room and board for the majority of students who have moved off-campus for the remainder of the semester.
At Berea College, students have been offered financial assistance to help them to return home, and the school is providing laptops, Wi-Fi, and other technology for those in need. A refund of $1000 has been authorized for students who have had to leave the residence halls.
The University of Maine campuses have enabled 147 guest Wi-Fi-hotspots labeled as study-from-car spots to support online learning.
Relaxed Grading Policies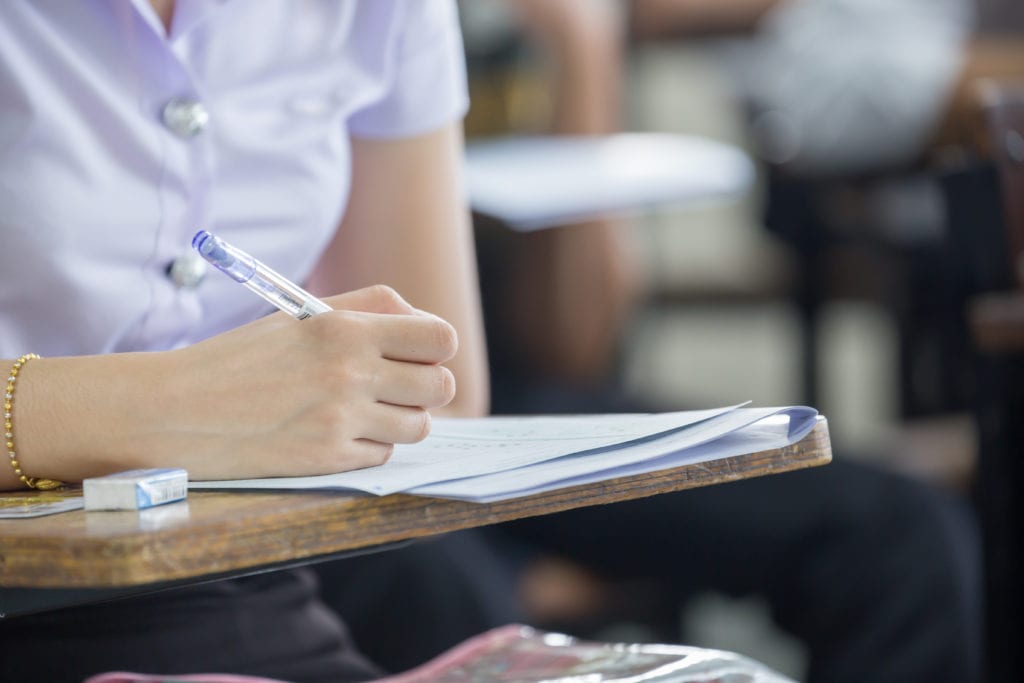 Different schools have adopted different grading policies. Some universities like Columbia, Harvard, and MIT have instituted a mandatory pass/fail grading system to level the playing field. It is thought that this will allow students who have unequal access to resources like housing and technology a better chance at success.
Other colleges like Yale, Penn, and Cornell have chosen an opt-in system, giving students the choice of whether they want to receive a letter grade or go with the pass/fail grade scheme. Most schools have instituted a deadline for choosing which grading system a student would prefer.
What Should Students Do Next?
Schools across the nation have similar new grading policies and contingency plans in place to help students effectively manage during the crisis. The first thing students should do is check their school's website to determine what options and resources are available.
Depending on the institution, there may be funds available to help students fly home, obtain a ride to the airport, store their belongings, obtain food, stay on campus, and other support services.
Once housing and health are secured, students should familiarize themselves with online coursework and communicate with their professors and advisors about expectations. In most cases, tech help and tutoring are available.
Tips for Distance Learning Accessibility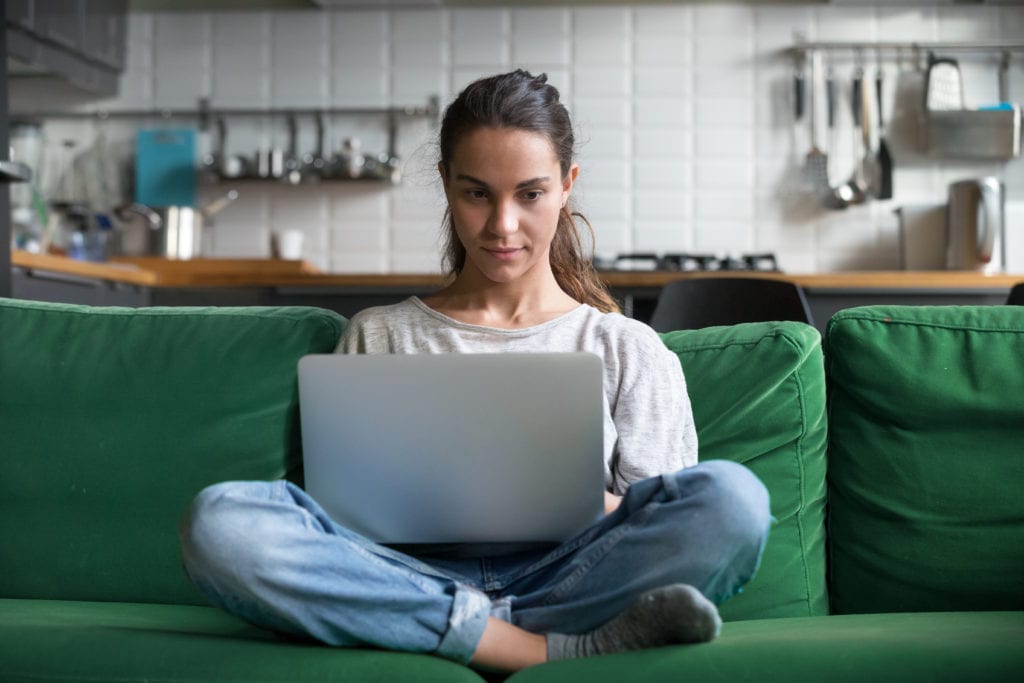 Before starting remote courses, it is important to make sure that the necessary technology is set up to support online learning. Here are some tips to get started:
1. Check your network speed. To use Zoom and other communication tools, you should have at least 5Mbps. You can check your speed here.
2. If your connection is slow, there are a few steps you can implement that may speed things up:
• Use a Wi-Fi extender
• Move closer to the router
• Restart your modem
• Restart your computer
• Close other programs
• Limit large downloads or streaming if possible
• Check with your mobile provider to see if a hotspot might be an option
3. If accessing the internet poses a financial hardship, many service providers are offering free or discounted data and internet plans during the crisis as part of the FCC's Keep Americans Connected Pledge. They include:
• Verizon
• Spectrum / Charter
• T-Mobile
• AT&T
• Xfinity
If a specific internet provider is not on this list, check their website to see what they are offering during the pandemic.
College Financing Considerations Amidst the COVID-19 Pandemic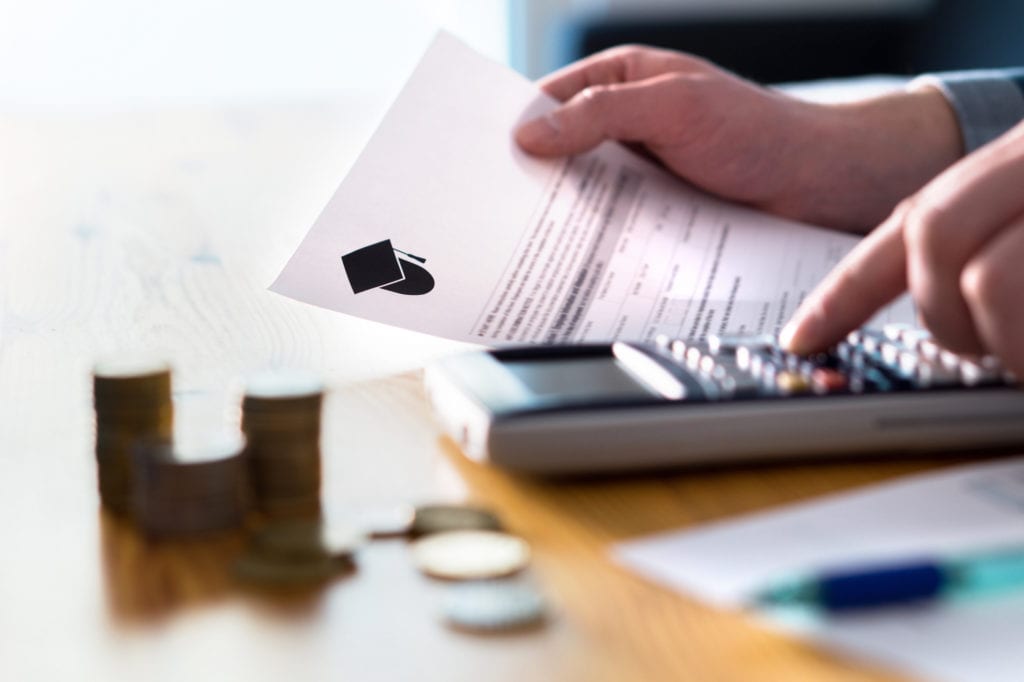 Money is among the top concerns for students who are already enrolled, as well as those who are planning their first year at school. Many families are facing job loss or illness and have seen a significant drop in income that may alter their original plans to pay for students' education.
While there is legislation in Congress that would allow for federal funds to be distributed to affected schools, most colleges are taking matters into their own hands.
Westminster College announced on March 28 that students affected by the virus would keep merit-based scholarships when they return to campus in the fall. They have also developed a donation-based emergency fund administered by the Offices of Financial Aid and Student Life. The fund is designed to help students cover lost wages and pay for necessities like food, textbooks, technology, and housing.
Other colleges have developed similar funding. Kansas State University is encouraging students affected by the pandemic to apply for emergency grants and loans to help them with basic needs. Northeastern Illinois University is calling on donors to help with their student emergency fund that will assist those suffering from disruptions that could derail their education.

Online College Plan Tip:
---
If you're experiencing extreme financial hardship, reach out to your advisor and the financial aid office, as they may have access to resources that can help.
Financial Aid Concerns
Families whose finances have changed because of the outbreak should contact the financial aid advisor at the student's school to determine what options are available. Students who were participating in a work-study program and can no longer get to their jobs should also reach out to their schools directly. Each college is adopting different policies, and there is no one-size-fits-all approach. Reaching out to the school directly is the best way to find out what resources are available.
Tips For High School Students Getting Ready for College
At a time when many high schoolers traditionally start touring college campuses and taking standardized tests, many students find their lives on hold. Unable to attend school or even work, they are stuck at home. While most high schools have transitioned to online learning, some students face barriers such as a lack of internet connectivity and computers. Even students who have the tools they need may be concerned about missing credits and the chance to take the ACT or SAT tests.
For seniors who were expecting to narrow down their top college picks, the pandemic leaves them with a much larger challenge. A March survey shows that over a quarter of inbound freshmen are rethinking their choice of schools, with many of them wanting to be closer to home. Some are worried about the cost, and others are afraid of contracting the virus.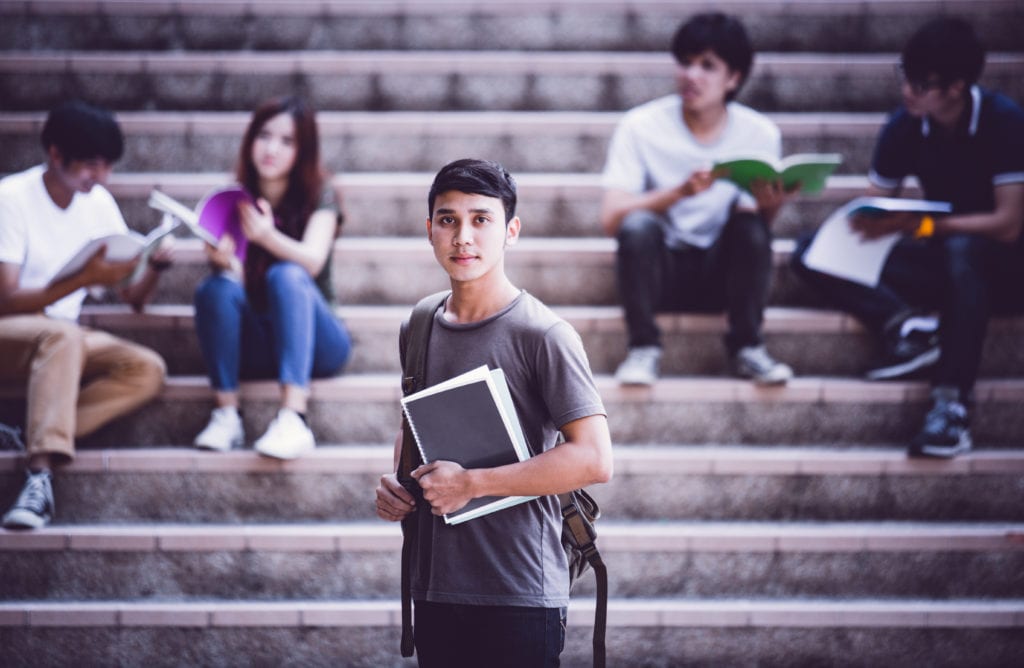 What Can High Schoolers do to Succeed Academically During the COVID-19 outbreak?
The situation is unprecedented, and it is currently unknown what will happen in the coming months. It can help to understand that everyone is in the same situation as the nation waits for more guidance. The biggest priority students should focus on first is staying healthy and preventing the spread of the virus by adhering to CDC guidelines.
Beyond that, there are many ways to access help. For example, students can still take the AP exam. The College Board has developed a remote testing option with a digital portfolio due date of May 26th. Because some students have lost more classroom instruction time than others, the questions will only cover those subjects that the majority of students had covered already by the early part of March. Additionally, AP central has provided plenty of free resources to help students prepare for the exams.
Students without access to technology or who have connection issues can reach out directly to the Board here. They are currently partnering with other organizations to help ensure that all students have the tools they need to study for and take the AP exams.

Online College Plan Tip:
---
If you are struggling with remote learning, don't be afraid to ask for help! Colleges and Universities have put in places new practices to support students during this time.
Many colleges have extended their application deadlines and waived enrollment fees. Several schools have temporarily (and even permanently) dropped SAT and ACT requirements for admissions. For students who are still required to take these exams, deadlines have been extended, and now is the ideal time to prepare to take them in the future. Free online platforms like Khan Academy, Varsity Tutors and Prep Factory are terrific websites to help prepare students.
For students anxious to visit prospective colleges, that activity will need to be put on hold. However, several schools like Virginia Tech, Champlain College, Syracuse University and many others offer fun and engaging virtual tours for prospective students.
Postponing College
There is no way of knowing how long the COVID-19 crisis will last. Will schools be back in session for the fall term? Will there be a vaccine? Will the virus be under control? These unanswerable questions contribute to the uncertainty many students feel about their future and their education.
For many in Generation Z, taking a year off or postponing college may be a way of taking charge and removing some of the variables from the equation. While it's not always advisable for students to defer their education, these are not ordinary times.
A break may offer many scholars more time to make crucial decisions, shore up financing, and hone their academic skills. A little breathing room may be a relief for many who are overwhelmed by the implications of the pandemic.

Online College Plan Tip:
---
Consider postponing your degree or changing majors or schools. What might have been the best option pre-covid, may not be the right choice currently.
Postponing college for a time might also help students determine if the major they have chosen will result in career opportunities that are robust enough to weather a deep recession. As the coronavirus changes the economic landscape of the entire world, industries will be adjusting to these changes. New fields will emerge as leaders, while some types of work may be phased out. This time may provide students with an opportunity to modify their majors to reflect these changes.
Majors That May Weather the Storm of COVID-19
The pandemic has negatively impacted many industries and the implications are likely to reverberate for several years. Retail, restaurant, travel, entertainment, and hospitality have been hit hard, as well as higher education.
On the other hand, scientists, researchers, and health care workers will likely see an increase in career options over the next several years. The country was already faced with a shortage of skilled healthcare workers before the crisis, and the demand will continue to grow. The need for nurses and medical technicians will not slow down, but for students who are not interested in direct contact with patients, there are still plenty of options, including:
• Healthcare Information Technology
• Healthcare Management
• Healthcare Technology and Systems
• Medical Equipment Repair
• Biomedical Engineering
• Public Health Specialist
Technology will also continue to expand. At no time in history have more people been more reliant on sophisticated technology than we are during this outbreak. The trend is likely to continue far into the future now that remote work is a valid option, and consumers are spending more time than ever online.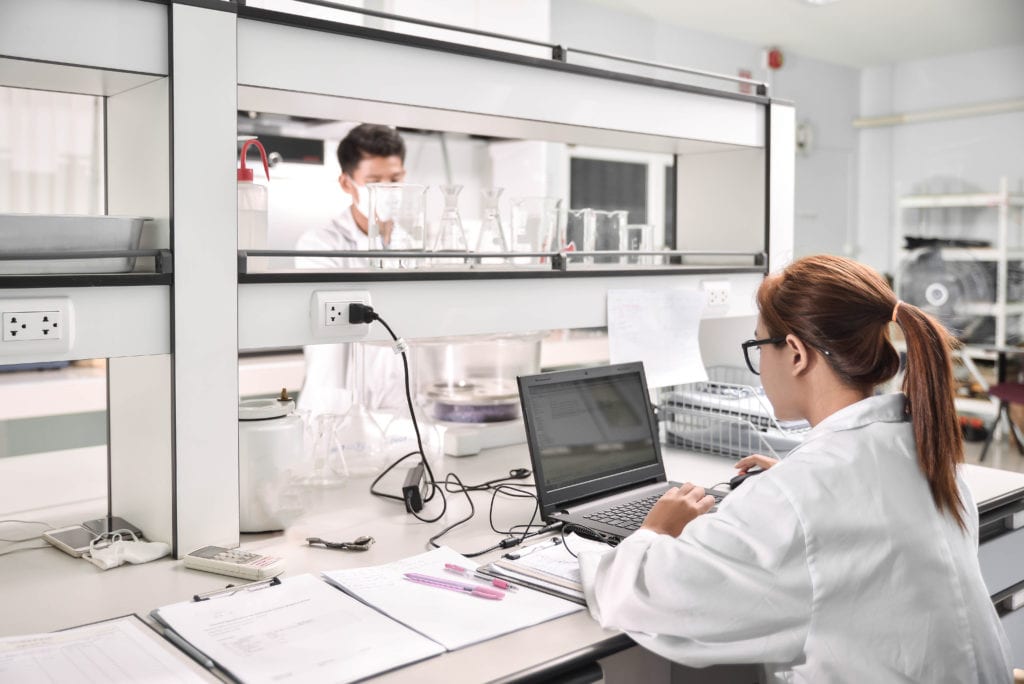 Computer science majors can expect to find a niche in a variety of fields. Potential career options include:
• Software Engineering
• Systems Architecture
• Full Stack Developing
• Machine Learning
Data Engineering
• Mobile App Developing
• Database Administration
• Artificial Intelligence
• Business Analysis
• Cloud Computing Engineering
Keep in mind there are dozens of other specialties and perhaps hundreds of subspecialties within the computer science field.
Strategies for Students Coping With Anxiety, Depression, and Uncertainty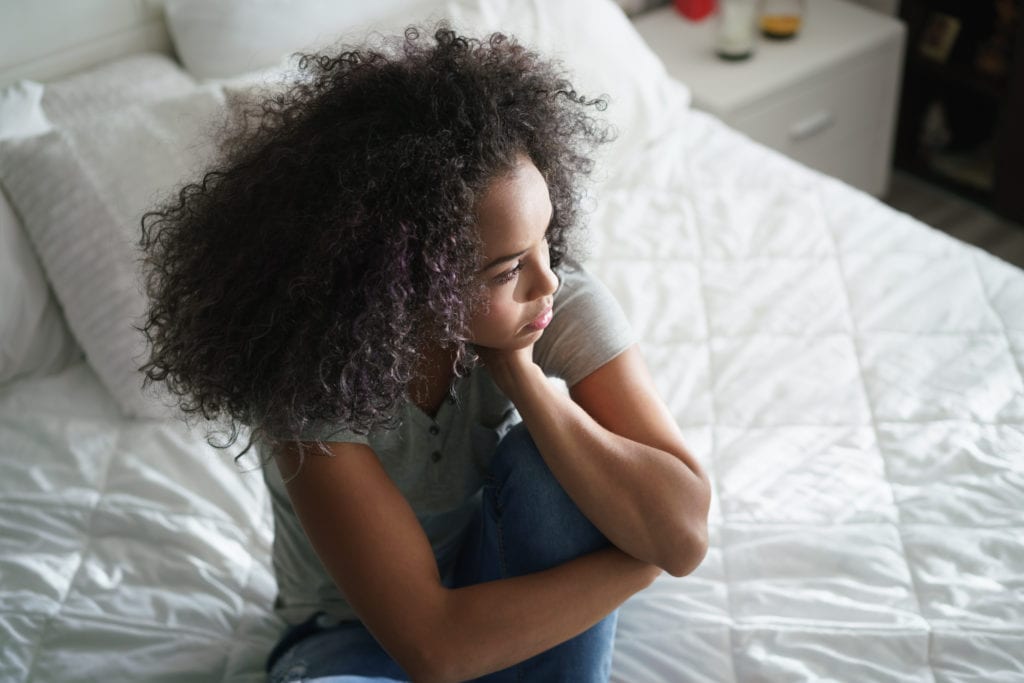 Even if you haven't gotten sick or been exposed to the disease, the outbreak is a global calamity unlike what most students have ever seen in their lifetimes. While everyone reacts differently to a crisis, it is normal to have some level of emotional and mental difficulty when dealing with a stressful situation like this one. If you are feeling overwhelmed, here are some tips that may help.
Limit Exposure to the Media
For many people, excessive exposure to media coverage during negative events can result in reinforcing fear and anxiety. Turn off the television and mute any COVID-19 alerts on phones or devices. Be sure that any news that is consumed comes from factual trusted sources.
Talk to Someone
When emotions are overwhelming, talking it out can help. Many colleges have online or telecounseling services available for students. These resources are important to utilize and are typically already covered by tuition expenses. These resources are in place to help student wellbeing and can make a difference in student support and student success.
Stick to a Routine
With no set schedule in place for the foreseeable future, it is easy to feel displaced and out of sorts. Many are feeling lost and unsure of what to do next. Sleeping routines may be disrupted and normal activities like going to the gym or hanging out with friends are no longer options.
Sit down and make a list of the things to accomplish each day and draft a schedule. Include academics, self-care, exercise, chores, meal prep, and any other activities that need to be accomplished. Do not forget to include time to connect with others via phone or video chat. As much as possible, stick to a regular bedtime and make sure to try to get adequate sleep.
Do Some Things You Enjoy
All of those things that have been on the to-do list for ages but haven't been accomplished? Now is the time to do them! However, it is important to find balance, as all work and no play will quickly lead to burnout. The key is to schedule some activities that are enjoyable as well. Read a book, take a walk, work on an art project, make cookies, play with pets, do a home makeover or spa day, tie-dye a t-shirt, or do some gardening. Focus on activities that lead to happiness and joy!
Be Grateful for Small Blessings
Yes, it is hard to be socially distanced from friends and there are plenty of things to complain about. However, there are also many things to be grateful for too. Studies show that gratitude can improve physical and mental health and even help improve sleep. Even if feelings are not immediately those of gratitude, making a list of positives is a good start. Having food to eat and being safe can be at the top of the list! Even small things like being grateful for a sunny day, the squirrel in the backyard, or that extra package of toilet paper in the hall closet can help to cultivate a better frame of mind.