What is a Degree Completion Program?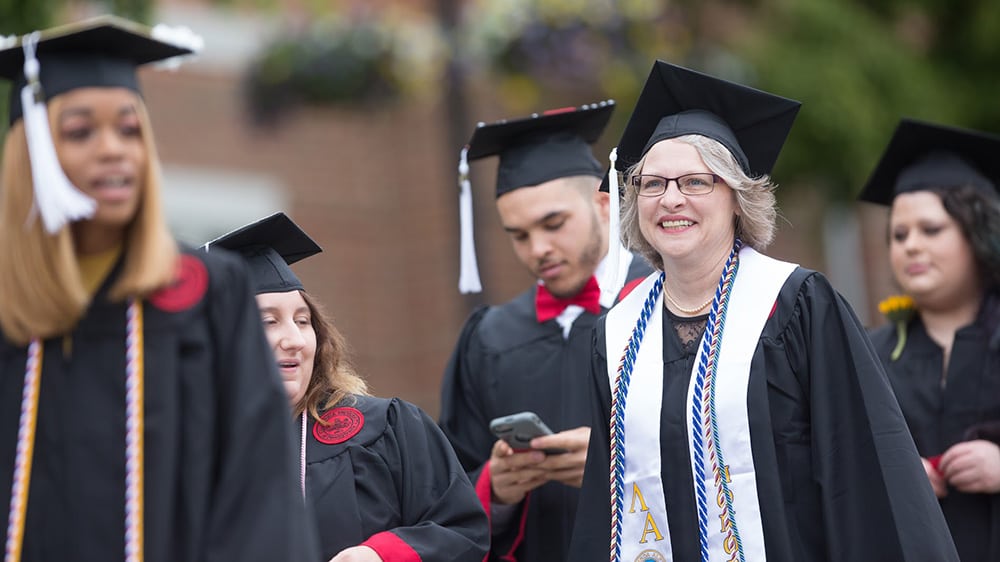 Find your degree
Online College Plan is an advertising-supported site. Featured or trusted partner programs and all school search, finder, or match results are for schools that compensate us. This compensation does not influence our school rankings, resource guides, or other editorially-independent information published on this site.
A degree completion program is a program of study that was designed for a student that didn't complete their four-year degree, either because they had to drop out or because have only completed a two-year degree program. The majority of the degree completion programs offered are for students who need to complete a bachelors-level degree. Regardless of what level of college you have under your belt, it is highly likely that you'd benefit from a degree completion program because they allow you to essentially pick up where you left off.
Related: Top 20 Fastest Online Degree Completion Programs
When you're going back to school to finish your degree, your best option is going to be a degree completion program. This type of program is specifically designed for students who left school before they were able to complete their bachelors degree. Whether you completed an associates degree or you had to drop out, a degree completion program is designed to meet you where you are and help you to get the remaining credits you need for a bachelors degree. There are a lot of advantages to this type of program. The number one advantage is that they strongly favor nontraditional students. Because of that, many of them are offered entirely online and can be finished a lot faster than you might think. Degree completion programs tend to run year-round instead of on a semester basis, and the classes can last as little as five weeks. It does take a stronger sense of determination to get all of that material in a condensed timeframe, but that's the type of student these programs are created for.
See Also: Do I Need an Associate's Degree to Enroll in a Degree Completion Program?
Degree completion programs are all unique, but many of them have the same fundamental elements that make the program work. All degree completion programs accept transfer credits; sometimes you can bring in as much as half of the required credits and other times, you can bring in as many as 100 credits. This will be applied towards your degree, and you will only have to complete the remaining difference.
Typically, a bachelors degree is 120 credit hours. In addition to transfer credits, a lot of completion programs allow you to earn credit for experience. This can include prior learning, challenge exams, relevant work training, volunteer experience, and more. Each school will have a unique policy on this, but many of them will at least consider awarding this type of credit. Most of these types of programs are self-paced and accelerated in their delivery. You will have access to entire courses right up front so that you can complete them at your own pace. Classes can last anywhere from 14 weeks to as little as six weeks; you also could have opportunities to study at a more aggressive pace, with more flexible limits on your course load. Most degree completion programs can be finished in less than two years, sometimes as quickly as one calendar year.
See Also:
Can You Get College Credit for Experience in the Military?
What Are 5 Ways to Get College Credit for Work & Life Experience?