We live in an age of instant gratification. We want it now or not at all. The constant innovations in technology are making this more and more possible, and some would say that's a bad thing. We disagree when it comes to your education. Accelerated online degree programs are perfect for the ambitious, the dedicated, and those who want to jump on the fast track to reaching their goals.
If you want to earn a fast online bachelors degree, this is the resource that you're looking for. Through generous transfer policies, prior learning and experience credit, competency exams, and condensed course deliveries, colleges and universities nationwide are creating accelerated distance education programs to help you graduate faster. The fastest online college programs are not always easy to define. This is because each of you has unique experiences and varying levels of education under your belt and a huge part of what makes these degrees so fast is what you bring to the table. However, we've done extensive research into accelerated online degrees and have compiled a list of the schools that give you all the resources you need to earn an online degree fast.
Speed is great when you are in search of the fastest online degrees, but it is crucial that you never sacrifice the quality of the education you pursue. An undergraduate degree is the foundation for everything you will do in your higher education journey and your career. We've got you covered. Some of these fast online schools allow you to earn your bachelors in just one year, but you'll get the same rigorous and relevant education that you would if you chose to study in a more traditional manner.
All of the schools ranked in this article are excellent choices for earning an accelerated online degree, but we haven't ranked them based on speed. Instead, we ranked them according to the following.
Featured Schools with Accelerated Bachelors Degree Programs*
Methodology
The first step in creating our ranking was gathering a list of schools that offer fast-track degree options and paring that down to only include the schools that had the shortest possible time from enrollment to commencement. In order to be considered for our article, each school must be based in the United States, hold proper accreditation, offer at least one accelerated online degree program, and must not operate as a for-profit institution.
The remaining schools were scored out of a possible 300 points based on the following factors:
Freshman Retention Rate (⅓ of final score),
Graduation Rate (⅓ of final score), and
Affordability (⅓ of final score)
Once each score was calculated, the schools were placed in order accordingly. Alphabetical ordering was used to break any instances of a tie. The data that was used to score each school and curate the information presented throughout this article was collected from the schools' websites whenever it was available. In the event that it wasn't, we also used the databases of the National Center for Education Statistics, U.S. News & World Report, Niche.com, and CollegeData.
Cost information is represented by the residential cost of attendance as determined by CollegeData. Due to the fluid nature of tuition rates and the individuality of everyone's financial situation, please keep in mind that you are not likely to see costs that high for yourself.
OnlineCollegePlan prides itself on transparency and providing you with the most accurate and helpful information and resources. In light of that, we want to point out that no institution is ever given preferential treatment for any reason. However, some schools that would otherwise be present have been omitted either due to insufficient data or per their own request.
Top 35 Fastest Online Degree Programs – Accelerated Bachelors Degree Options
1. University of Wisconsin
Score: 262 || Average Cost: $25,699 || View Profile
The University of Wisconsin is headquartered on its flagship campus in Madison, Wisconsin but there is a multitude of campuses spread out across the state. The university system operates what it calls the ecampus, which is where you will find all of its online options, accelerated degrees as well as standard. Degrees are offered at the associates, bachelors, and masters level online, and there are some certificates as well.
UW offers individual accelerated courses that you can take as part of a traditional program, but that is just one of the opportunities to speed up your studies. The classes are offered in a few non-traditional time frames including seven-week, eight-week, and ten-week sessions. The university places a bit of a limit on students who are interested in these courses as it is not recommended you take more than two at a time and only one if you are taking it alongside a regular class.
The university has one official accelerated bachelors program. The College of Nursing offers an accelerated online BSN degree. The entire program lasts for just twelve months. You will take classes at a rapid pace: the rate is one credit-hour per week with minimal breaks throughout the year. Students progress through the program in a cohort model and can choose to start in February, May, or October. All clinical rotations can be completed locally, making this a 100% online accelerated nursing degree.
For those of you who want to earn an online degree fast, the UW Flexible Option is another thing that you should look into at this school. The only program that is offered 100% online this way is the Bachelor of Science in Business Administration program. However, the school does note that most of the material is online, but some classes may have hands-on components that are supplemental to the work you do online. The Flexible Option is an entirely self-paced program that has 12 start dates throughout the year and is competency-based. You can move on when you're ready! This is ideal for those with a strong background in business that want to hurry up and get their degree out of the way.
For more information, visit the University of Wisconsin website.
2. Colorado State University
Score: 231 || Average Cost: $26,462 || View Profile
Colorado State University is the parent institution of CSU-Global. There are bachelors degrees available in 13 fields of study and masters degrees in 13 areas; you can also explore certificate and specialization programs. Even though this university is entirely online, it is fully-accredited and has robust financial aid opportunities for eligible students. Students also have the added bonus of flat-rate tuition that comes in way below the national average.
CSU Global was almost handcrafted for students like you: ones that are eager to graduate but do not want to put their lives on hold to do so. All of the programs are entirely online and asynchronous. There are no set times or locations that require your attendance so you can do things however it works best for you. CSU Global gives you the opportunity to earn alternate credit for prior learning and experience and has an excellent transfer policy that allows you to bring in up to 90 credits.
Classes start every four weeks and are presented in accelerated eight-week terms. This is one of the most flexible fast online colleges in the nation. Students can choose to study in the following areas: Accounting, Business Management, Communication, Criminal Justice, Healthcare Administration and Management, Human Resource Management, Human Services, Information Technology, Interdisciplinary Professional Studies, Management Information Systems, and Business Analytics, Marketing, Organizational Leadership, and Project Management. A dedicated academic advisor can also help you to create a specialization that is unique to your goals.
For more information, visit the Colorado State University website.
3. Northeastern University
Score: 224 || Average Cost: $68,537 || View Profile
Northeastern University is one of the schools that doesn't truly have an accelerated degree option but can still help you to graduate faster through the incredible amount of flexibility in their online programs. There are eight online bachelors degrees and two certificate programs available. The programs are delivered entirely online, so you'll never have to go to the campus, which is located in Boston, Massachusetts.
You can choose to study Digital Communication and Media, Psychology, Accounting, Information Technology, Leadership, Liberal Studies, Management, Finance, and Accounting Management, or Health Management. Online students at the university will have access to academic and career advisement regardless of what program they choose.
The way that you can earn a quick online bachelors degree at Northeastern is by taking advantage of their "Learn at Your Own Speed" approach. You can transfer in a pretty significant amount of credits; the university allows up to 60. You can choose to take as many as six courses per term which would allow you to finish a bachelors degree in as little as two years.
For more information, visit the Northeastern University website.
4. University of Texas-Rio Grande Valley
Score: 224 || Average Cost: $4,432 || View Profile
The University of Texas Rio Grande Valley has a robust selection of online programs presented traditionally and in an accelerated format. There are accelerated programs in the fields of business, education, health sciences, nursing, public affairs, and social work. However; we're focusing on fast online bachelors degrees in this ranking, and UTRGV only has one, which is an accelerated RN to BSN program online.
The university understands that there is a huge demand for BSN-prepared nurses in the field and wants to give students an opportunity to combat that demand while working school into their busy schedule as a nurse. It has also gone out of its way to help make it even more accessible with a low cost of less than $300 per credit and offering several start dates throughout the year.
The program consists of 27 credit hours and can be completed in as little as one year. The courses are condensed to just seven weeks each. Students of the program are also eligible for the financial aid programs that the university offers. Classes are designed to help foster strong management and research skills which provides you with a great foundation to expand professionally or continue on for graduate study.
For more information, visit the University of Texas-Rio Grande Valley website.
5. Florida State College at Jacksonville
Score: 221 || Average Cost: $6,608 || View Profile
Florida State College at Jacksonville has been recognized for their excellence in online education but several different publications, and for good reason. They have a broad selection of online degrees including 15 degree programs at the undergraduate level along with 12 fully-online technical certificates. They also offer multiple ways to help you graduate faster, including a +1 option and accelerated degree programs.
All of the online associate degree programs at FSCJ are accelerated and allow you to graduate in as little as 18 or 24 months. Many of the degrees also allow you to earn technical certificates as you complete them. Options at the associates level include Accounting Technology, Computer Information Technology, Criminal Information Technology, Early Childhood Management, Office Administration, and Supply Chain Management.
The college offers one accelerate online bachelors degree program which is their Bachelor of Science in Business Administration. Like the other undergraduate degrees, it can be completed in 18 or 24 months in total. Admissions are done continually, and there are multiple start dates throughout the year. All online programs are fully eligible for financial aid.
For more information, visit the Florida State College at Jacksonville website.
6. Central Michigan University
Score: 220 || Average Cost: $24,076 || View Profile
Central Michigan University, like many other schools, operates a global campus where it provides students with the opportunity to earn fully-online degrees. You have access to the full arsenal of student resources and support services. Classes are delivered through Blackboard, and you can take all proctored exams at an approved location that is more convenient for you, such as a local college.
The accelerated degree options aren't traditional bachelors degree programs. If you're looking for a more conventional bachelors program, you can take any one of 15 different degree programs. The accelerated degree options are combination programs so you can earn a bachelors and masters degree at the same time. There are currently three different ones.
The degrees you can earn are a Bachelor of Science in Administration to MSA, a Bachelor of Science in Community Development to MSA, and a Bachelor of Science in Integrated Leadership to MSA. All of the programs are accessible entirely online, and you will take 12 credits for your masters degree as you work on your bachelors, helping you to earn a fast online masters degree.
For more information, visit the Central Michigan University website.
7. Western Governors University
Score: 219 || Average Cost: $9,115 || View Profile
Western Governors University is a fully-online university where you can earn high-quality degrees in a broad range of subjects. They specialize in online education, so you don't have to worry about sacrificing any quality or rigor regardless of what program you choose to enroll in. All of their degrees are career-aligned and convenient to earn so you can get the knowledge and skills you need to get to work.
There are roughly 30 different online bachelors programs to choose from in a variety of in-demand fields such as teaching, business, cybersecurity, nursing, and more. Classes are entirely online and delivered in an asynchronous format that lets you not only study when it is convenient for you, but also at your own pace.
Thanks to the transfer credits you can bring with you and the opportunity to apply some relevant experience towards your degree, you can finish fast. The majority of their programs are structured in such a way that you can complete them in as little as a year a half. Even those students who have less prior education experience tend to finish as much as a year earlier than a traditional bachelors degree students.
For more information, visit the Western Governors University website.
8. Gwynedd Mercy University
Score: 218 || Average Cost: $24,254 || View Profile
Gwynedd Mercy University has been recognized by a range of publications across the web for the value and ROI that their online education programs provide. They are also recognized as being a very
military friendly school
! Their online degrees are designed to be incredibly flexible and convenient in order to fit perfectly into the lives of a working professional. Many of their programs have a cost-per-credit much lower than the national average, and online students are eligible for financial aid.
There are 22 online degrees offered at the university, four of them are at the undergraduate level. Your options currently include an Associate of Science in Business Administration, a Bachelor of Science in Business Administration with a focus in either Organizational Management or Health Administration, and a Bachelor of Science in Applied Psychology.
Students can choose to study at a faster pace by selecting five-week terms in the undergraduate programs. The degrees are designed for those who already have some college experience as well, which will also help you get to graduation even sooner. As you study, you'll have plenty of student support services and cover in-depth course materials with robust, practical experiences to make sure that you are career-ready when the time comes.
For more information, visit the Gwynedd Mercy University website.
9. Saint Louis University
Score: 217 || Average Cost: $57,214 || View Profile
Saint Louis University offers a lot of online degrees, more than 20 in total. Online, you can earn nine different bachelors degrees and seven different certificates, with an additional 13 different areas of concentration. Students in pursuit of a bachelors degree also have the choice of adding a certificate curriculum as a minor to supplement their program and further tailor their studies.
The academic year is broken up into six accelerate eight-week terms so you can start working towards your degree in any one of those terms and choose a pace that works for you. SLU allows you to take multiple courses per term so you can get things done when you want to. You can earn up to 30 credits per year in asynchronous classes. Study anytime, no matter where you are in the world.
Saint Louis University's School for Professional Studies is dedicated to maintaining a student-centered environment that gives you all of the options and opportunities to succeed. You will get a dedicated plan of your entire program of study the day that you start so you are always prepared and can stay on track to earn your degree online fast.
For more information, visit the Saint Louis University website.
10. Indiana Wesleyan University
Score: 211 || Average Cost: $37,760 || View Profile
Indiana Wesleyan University is a private evangelical Christian institution located in Marion, Indiana. The university has almost 100 different online degree programs that are taught by the same faculty as that as the on-campus counterparts and are designed for adult learners. All of the programs that they offer at the undergraduate level were created as degree completion programs which means that you will typically have to have at least 60 college credits to be eligible for enrollment.
There are 25 undergraduate degree programs you can complete entirely online, and many of them have additional areas of focus for you to get the exact education you need to have the career you're after. The accelerated programs are not like others because most of them are actually presented synchronously. Some programs won't require as many credits for enrollment and may have asynchronous components.
Even though you have to commit to meeting online for live classes, you shouldn't let that deter you or feel like it will take you any longer. Classes are scheduled to easily fit into a busy life whether your obligations are familial, professional, or both. Classes usually meet once weekly online, and you could graduate in as little as 18 months of full-time study.
For more information, visit the Indiana Wesleyan University website.
11. Wisconsin Lutheran College
Score: 211 || Average Cost: $43,035 || View Profile
Wisconsin Lutheran College may be a private college, but it is unique among others across the country. The college prides itself on its affordable tuition rates of $425 per credit. Another benefit at the college is the fact that your tuition rate is locked in, it is guaranteed to stay the same price throughout your entire enrollment. You will also have a dedicated personal enrollment advisor that will walk you through getting enrolled in your classes and securing your financial aid.
WLC is a great place to take an accelerated online program because each one has been individually crafted for adult learners. The transfer policy allows for up to 80 credits as long as the individual institution is approved. The college also makes sure that you can make the most of what you have already learned by awarding credit for prior experience that may have come from military service, work training, or by otherwise demonstrating competency. You can obtain 45 of the required 128 credits with this method.
The only accelerated online bachelors degree program available at Wisconsin Lutheran College presently is their Bachelor of Science in Business Management and Leadership program. All of your classes are entirely online, and you will be taught by faculty with industry expertise and years of experience. This degree can be completed in as few as twenty months.
For more information, visit the Wisconsin Lutheran College website.
12. Azusa Pacific University
Score: 210 || Average Cost: $48,372 || View Profile
Azusa Pacific University has plenty of online programs available, but there are only three offered at the bachelors level. The options include two different types of online Bachelor of Science in Nursing or BSN tracks and an online Bachelor of Business Administration with six different concentrations to choose from. All three of them can be completed entirely online. There is a Bridge to BSN program that is open to students currently enrolled in an associates degree program.
The accelerated online RN to BSN program consists of 40 units and combines practical skill with nursing theory so that you can establish a strong background while mastering the more hands-on aspects of the profession. Students progress through the program in a cohort model, and they can finish in just 15 months of full-time study. No on-campus visits are required to graduate.
The accelerated online BBA is another fast program that gets you ready to take on professional roles. You can choose to major in Business Administration, Digital Marketing, Financial Management, Financial Planning, Human Resource Management, or Logistics and Supply Chain Management. This is a 72-unit program that's entirely online. Classes are delivered across six eight-week terms which enables you to graduate in 15 months.
For more information, visit the Azusa Pacific University website.
13. Regis University
Score: 206 || Average Cost: $50,170 || View Profile
Regis University is based in Denver, Colorado but provides students all over the world with access to its online programs. Distance learning students will still have access to scholarships and financial aid, support services, and the same expert instructors as traditional students. There are 24 online degrees that will fast-track you to graduation without you having to compromise your schedule.
Whether you want to study Business, Computer Science, Criminology, Nursing, or any one of the many other career-centered majors offered, you can do it entirely online. The courses are not self-paced, so you will have to make weekly deadlines but they are asynchronous, so you can sign in and complete coursework whenever it is convenient for you. All of the online degree courses offered at Regis are accelerated. There are six eight-week terms throughout the year.
When you're enrolled in a fast online bachelors program at Regis University, you will take just one course at a time so you can focus entirely on what you're learning. This benefits you greatly because you can get through your programs fast but you won't miss out on any key concepts. For those of you that are interested, you can also work towards your masters degree at the same time.
For more information, visit the Regis University website.
14. Eastern Kentucky University
Score: 202 || Average Cost: $23,124 || View Profile
Eastern Kentucky University was recognized as providing some of the best online bachelors degrees in America by
U.S. News & World Report
for the year 2018. The university offers 19 fully-online bachelors degree programs which you can use to jump right into a career in business, law enforcement, or insurance; you can also opt for a degree in social work, psychology, or communications to start laying the groundwork for graduate education.
EKU makes sure that the degrees they offer combine critical thinking and communication skills with the real-world knowledge you will need and can apply to your future right away. The typical program consists of 120 credits in total, and the university will accept up to 90 transfer credits. Classes are presented in eight-week terms; by customizing your course load, you can get a bachelors degree online fast.
Other advantages of selecting EKU to pursue your education are that you will have a dedicated online academic advisor to help you every step of the way, have access to online tutoring and other resources so you aren't missing out on the incredible support the university provides, and you will also be able to earn your degree affordably. The flat-rate tuition combined with your potential eligibility to get financial aid can make this a quick and affordable degree.
For more information, visit the Eastern Kentucky University website.
15. Immaculata University
Score: 200 || Average Cost: $46,000 || View Profile
Immaculata University believes that your busy schedule should never hold you back from reaching your goals. Online students get online advisors and counselors, have access to services like tutoring and the writing lab, and learn from faculty with real-world expertise to share. The university offers a range of online programs at all levels; there are 12 online undergraduate programs available.
Majors are offered in Marketing, Nursing, Business, and a number of other exciting and in-demand areas. Immaculata accepts 72 transfer credits if you have any prior experience in college. Regardless of what you decide to study, you will take entirely online asynchronous courses when it is convenient for you! The university's flexibility makes it so that you can graduate in just two years.
Immaculata University also wants to make sure that online learning is accessible. Orientation, a success seminar, and a help desk make it so that you get entirely comfortable navigating the course delivery system before you even get started. Financial aid, scholarships, and an in-house installment plan also make it so that you don't have to stress about affording your degree.
For more information, visit the Immaculata University website.
16. Walsh University
Score: 200 || Average Cost: $43,142 || View Profile
Walsh University is located in North Canton, Ohio and has been recognized as a college of distinction and rated as a best buy in higher education. There are online degree programs in nursing, business, education, and behavioral and health sciences. The university has been lauded for academic excellence and prides itself on ensuring that the curriculum is very student-focused.
At the undergraduate level, the only degree at Walsh is a Bachelor of Business Administration. The program is accredited by the Association to Advance Collegiate Schools of Business and offers three different concentrations, which are Accounting, Management, and Marketing. You can also choose electives to further specialize your education according to your career aspirations. There are six start dates throughout the year.
The program is available entirely online and consists of 124 credits. You have the opportunity to transfer in as many as 92 credits from past college experience. You will be paired with a Student Success Advisor to help guide you through the process. The courses are provided in accelerated eight-week terms, and you can take two at a time if your lifestyle allows it. You can also opt for a 4+1 program to earn your masters degree in one additional year.
For more information, visit the Walsh University website.
17. Northern Kentucky University
Score: 198 || Average Cost: $22,726 || View Profile
Northern Kentucky University is located in Highland Heights, Kentucky. Distance-learning students that pick NKU have a vast selection of 15 online majors, eight online minors, and two different online certificates. You can mix and match in order to truly customize your plan of study according to the way you plan to apply it. Majors in business, criminal justice, nursing, library informatics, and more are offered.
The undergraduate programs at NKU are offered 100% online with no visits to campus required, but you will still be learning from the same great teachers that conduct classes on campus every day. Tuition is low at just $437 per credit, and online students are eligible for financial aid; however, it is important to note that accelerated degree programs do not qualify for any payment plans.
Classes run all year in accelerated seven-week formats, and there are multiple start dates, which also help to increase the flexibility of NKU's offerings. All of the bachelors programs consist of 120 credits. Students who have completed some college can transfer credits in, but first-time students are also admitted. Some of NKU's fast online undergraduate degrees can be finished in just ten months of full-time study.
For more information, visit the Northern Kentucky University website.
18. Arkansas Tech University
Score: 196 || Average Cost: $20,165 || View Profile
Arkansas Tech University offers online degrees through what they call etech. There are several different degrees provided, but the only option for accelerated online study is the Bachelor of Professional Studies degree. The program was designed especially for professionals who are seeking expansion in their professional lives or are trying to obtain the skills they need to land a
job
in the first place.
The core curriculum will equip you with skills that are highly desirable in any field such as public presentation, communication, research, problem-solving, and even leadership. There are concentrations available that allow you to delve more into your chosen field. Through this fast bachelors online degree you can learn about public relations, workforce technology, applied leadership, criminal justice, industrial/organizational psychology, child development, agricultural business, or interdisciplinary studies.
ATU helps you earn a quick degree in a few different ways. First, you can bring credits with you if you have attended college before. To determine how many credits you can apply to your degree, you will need to work with an academic advisor. Secondly, you can also earn credit for prior learning through a PLA. A Prior Learning Assessment could get you up to 12 credits from any work training, exams, military service, or relevant experience. Last but not least, the entirely online and condensed classes.
For more information, visit the Arkansas Tech University website.
19. Liberty University
Score: 196 || Average Cost: $41,112 || View Profile
Liberty University in Lynchburg, Virginia is the largest Christian university in the world, and they have a nationally-recognized online education program. At present, Liberty offers more than 30 online bachelors degrees; they have the typical fields that students seek including education, business, and behavioral science but there are also more unique offerings as well. You could earn a degree in divinity, music, or graphic design all from the comfort of your own home at Liberty. In total, there are more than 200 degrees they offer online.
The university has been ranked among the top five universities nationwide for offering high-quality education, as well as being affordable and accessible. The degrees are entirely online and asynchronous, and the tuition rates are affordable. Financial aid and optional payment plans help to make your tuition more manageable as well. You will also have plenty of resources at your disposal to help you succeed such as an IT Help Desk, academic advising, and a student advocacy office.
Liberty allows you to transfer credits you've earned at other colleges as well as earn alternate credit from relevant work training, CLEP testing, Challenge Exams, and a few other sources. Condensed classes help you study more at a faster pace. The average completion time for the programs vary; however, you may be able to graduate in two years or less depending on the credits you bring with you and the pace you can handle.
For more information, visit the Liberty University website.
20. University of Indianapolis
Score: 196 || Average Cost: $42,902 || View Profile
The University of Indianapolis only offers one online degree program at the undergraduate level, and that is a Bachelor of Science in Nursing. This accelerated online RN to BSN is provided through the University of Indianapolis School of Nursing, which is renowned for the innovative education it offers and its excellent NCLEX pass rates. It is also a member of the American Association of Colleges of Nursing and holds CCNE accreditation.
This is a post-licensure completion program that was created to seamlessly fit into the lifestyle of any working nurse, even those who have a family or other responsibilities on top of a demanding work schedule. UIndy goes above and beyond to offer students the flexibility they need. Classes are 100% online, and you will take them one at a time in quick seven-week sessions.
The tuition is incredibly competitive at just $338 per credit hour, and there are minimal fees associated with the program. You will also be eligible for financial aid when enrolled, and could even seek reimbursement from your employer. If you have the time to pursue this program at the fastest pace the university allows, you can finish in just over one year.
For more information, visit the University of Indianapolis website.
21. Florida Institute of Technology
Score: 195 || Average Cost: $54,730 || View Profile
The Florida Institute of Technology is one school that has innovation at the core of everything that it does, so it is not surprising that they have a robust online education initiative that makes their incredible academic programs accessible online and to students all over the globe. Course objectives and instructors are the same in-person and on the web, so you can rest assured that you aren't sacrificing any quality by choosing the distance-learning route over traditional study.
Florida Tech's classes are 100% online and asynchronous. There are no set meeting times and your course materials will be available to you 24 hours a day. There are weekly deadlines for discussions, assignments, projects, and more that you will have to meet throughout your program of study. There are 18 online bachelors degrees offered at Florida Tech. All online classes are shaved down to last for eight weeks as opposed to the typical 15 or 16.
The tuition rate is lower than average because Florida Tech reports a cost per credit of just over $500. In addition to these fast online bachelor programs, you can also look into the Fast Track option which allows you to earn part of your masters at the same time, which would let you finish that in just one additional year.
For more information, visit the Florida Institute of Technology website.
22. Elmhurst College
Score: 194 || Average Cost: $51,200 || View Profile
Elmhurst College is located in Elmhurst, Illinois and offers adult students three fast-track options for degree completion.
Students are able to transfer any previously earned credits and continue on toward getting their degree in either Information Technology, Business Administration, or Applied Psychology
. Adult degree completion programs are able to be completed in evenings or online.
Applied Psychology
is an evening class program with two hybrid courses. The Business Administration program offered at Elmhurst is completed in a hybrid format. Information Technology degrees are in an EC Flex model format which allows a student to choose online or classroom.
For more information, visit the Elmhurst College website.
23. California Baptist University
Score: 192 || Average Cost: $51,106 || View Profile
Riverside, California is home to California Baptist University. CBU offers students
online options for accelerated bachelor's
and master's degree programs through Online and Professional Studies. Some programs are able to be completed in as little as 16 months, depending on any transfer credits. Online courses are delivered through the Blackboard platform and there are two 8 week sessions per semester. CBU OPS offers flexible bachelor's degree programs in Business Administration, Interdisciplinary Studies, Christian Studies, Communication Studies, Early Childhood Studies, English, Kinesiology, Liberal Studies, Nursing RN-BSN, Criminal Justice Leadership and Administration,
Political Science
, Psychology and Public Relations and Journalism. Graduate programs offered through OPS are a Master of Arts in Disability Studies program as well as a Master of Public Administration program, both available fully online.
For more information, visit the California Baptist University website.
24. University of Arkansas at Little Rock
Score: 191 || Average Cost: $15,330 || View Profile
The University of Arkansas at Little Rock has a simple slogan that goes a long way: Finish Strong. That is precisely what the university encourages students to do. Students are eligible for financial aid on top of the standard rate tuition with a cost per credit of just $280. Students also pay fewer fees. Hundreds of classes are available online and are taught by award-winning faculty.
UA Little Rock has 15 fully-online bachelors programs to choose from, and there are more extensive opportunities if you're interested in pursuing a certificate or a graduate degree. They are all extremely flexible, so you can work, take care of your family, and still have a normal life while you study. Accelerated programs are offered for those of you who'd like to earn a Bachelor of Science in Nursing, a Bachelor of Arts in Applied Communication, or a Bachelor of Arts in Criminal Justice.
Accelerated courses are eight weeks in length, and you can choose to take them alongside 16-week courses, or you can take your entire program at a fast pace. This university's accelerated degrees are unique, even though you will still take one course at a time to keep focused, you will still maintain regular breaks throughout the year, and you will get a one-week break between each course.
For more information, visit the University of Arkansas at Little Rock website.
25. Columbia College
Score: 190 || Average Cost: $10,685 || View Profile
Columbia College has flexible and competitively priced online undergraduate programs. You can pay just $375 per credit and study business, computer science, education, science, psychology, and more. Scholarships and financial aid help you slash costs even more. Degree programs at Columbia are conveniently accelerated. The average completion time for associates programs is just over a year and a half; for bachelors degrees, it is three and a half years; for
masters degrees
, it's only one year.
There are six start dates throughout the year so you can choose when you start and when you study thanks to the asynchronous and fully-online classes. Courses are eight-weeks in length and offered almost year-round. While you're learning, the college makes sure that you have a personal, academic advisor, expert career advisors, and for those who have served our country, there is also a specialized team to help you with every aspect of college and transitioning back to civilian life.
There are 21 bachelors degrees that you can earn quickly online. The curriculum for those programs of study is exactly the same that you would encounter in a physical classroom. The majority of the instructors are the same as well.
For more information, visit the Columbia College website.
26. Champlain College
Score: 189 || Average Cost: $58,007 || View Profile
Champlain College was recognized as one of the top online colleges with bachelors programs by
U.S. News & World Report
. The college prides itself on offering degrees that are essential to today's job market. Majors include Accounting, Business Management, Computer Forensics & Digital Investigations, Computer & Information Systems, Cybersecurity, Economic Crime Investigation, Healthcare Administration, Integrated Studies, Management Information Systems, Software Develop, and Web Design & Development.
Many of the programs also include embedded certificates which will also make you more competitive to potential employers. Classes are asynchronous so you can study 24/7 and will never have to make any visits to the campus. Champlain also allows for you to transfer in up to 90 credits towards your degree. Credits can also be earned from prior learning and experience!
The majority of the online bachelor programs are available in an accelerated format. They are broken down into two seven-week terms per semester, and there are three semesters per year. This college will prepare you to enter the workforce with its laser-focused curriculum designs, and the various way to earn credits and scheduling options will help you get there faster.
For more information, visit the Champlain College website.
27. Mercy College
Score: 186 || Average Cost: $37,265 || View Profile
Mercy College is located in Dobbs Ferry, New York and offers students a fast track to earning their bachelor's degree in the field of Organizational Management. Mercy College offers this program for qualified students who have already received their associate's degree or 60 undergraduate credits. Students who meet the requirements are able to obtain their bachelor's degree in as few as 12 months. Online students will participate and meet their course requirements in a flexible time frame. While it is a three-semester schedule, students progress through one three-credit course per month.
For more information, visit the Mercy College website.
28. Albertus Magnus College
Score: 185 || Average Cost: $52,220 ||
New Haven, Connecticut is home to Albertus Magnus College. The Online & Flex programs available at Albertus Magnus College are perfect for students who want to earn their degrees in a fast and efficient manner. The courses last eight weeks and are in an accelerated format so that by taking two classes each term, students are able to earn up to 30 credits in a year.
Undergraduate programs available in the Online & Flex format are an A.A. in Liberal Studies, B.S. in Accounting, B.S. in Business Management, B.S. in Computer Information Systems, B.S. in Criminal Justice, B.S. in Finance, B.S. in General Studies, B.S. in Health Care Management, and a B.S. in Sociology. Graduate students are able to choose from an M.A. in Liberal Studies, M.A. in Leadership, M.S. in Business Administration (M.B.A.), M.S. in Accounting, M.S. in Criminal Justice, M.F.A. in Writing, and an M.S. in Management & Organizational Leadership. Many degrees are offered in various concentrations.
For more information, visit the Albertus Magnus College website.
29. Concordia University Chicago
Score: 180 || Average Cost: $44,426 || View Profile
Concordia University — Chicago is located in River Forest, Illinois outside of Chicago. CUChicago offers several online accelerated undergraduate degree programs which include an AA in Organizational Management
Healthcare Management
, a BA in Organizational Management, a BA in Sports and Recreation, a BS in Management Information Systems, and College of DuPage 3+1: BA in Healthcare Management. Concordia University — Chicago has partnered with the College of DuPage in order to present the 3+1 program where students pay College of DuPage tuition rates for College of DuPage coursework for the first three years. Fourth-year classes are taken at Concordia University Chicago are offered at a significantly reduced price, which helps students achieve their academic goals and provides added incentive for completion.
For more information, visit the Concordia University Chicago website.
30. Lamar University
Score: 179 || Average Cost: $24,209 || View Profile
Beaumont, Texas is home to Lamar University which provides both graduate and undergraduate programs online. Undergraduate program courses can be taken in an 8-week format in order to accelerate your degree, and are also offered in the traditional 15-week format. Areas of Study for undergraduate programs include Business, Arts & Sciences, Engineering, and Fine Arts & Communication. Graduates are offered an Accelerated Master of Science in Nursing Program, and several other programs have courses offered in the eight-week format, such as the
MBA programs
.
For more information, visit the Lamar University website.
31. Notre Dame College
Score: 174 || Average Cost: $37,850 || View Profile
Notre Dame College is located in Cleveland, Ohio and offers students a variety of online programs. The online courses at Notre Dame College are delivered in an accelerated format and most last for eight weeks. Students are expected to spend 8 to 10 hours per week on a course which offers three credits. Learning activities are comprised of both online and offline activities, and online terms do not have holiday breaks. Undergraduate degrees offered
online are Associate of Arts in Business Administration
, Bachelor of Arts in Business Administration (Management), Bachelor of Arts in Psychology, Bachelor of Arts in Education, RN to BSN, and Bachelor of Arts in Criminal Justice. Graduate degrees available online through Notre Dame College are Master of Education, MSN, and Master of Arts in National Security and Intelligence Studies. Masters degrees are often regarded as the best degrees to get online, as they can be completed while maintaining employment.
For more information, visit the Notre Dame College website.
32. Limestone College
Score: 164 || Average Cost: $39,869 || View Profile
Limestone College can be found in Gaffney, South Carolina. The college offers students online courses through their Extended Campus. Classes are designed for adult learners and are provided in 8-week terms with six terms per year. Two courses are able to be taken per year which means a student may be able to earn up to 36 credit hours each year. Students have a choice of several popular areas of study such as Business Administration, Psychology, and Computer Science. Limestone
College offers fast online programs
for both associate and bachelor's degrees.
For more information, visit the Limestone College website.
33. Southern New Hampshire University
Score: 162 || Average Cost: $50,436 || View Profile
Manchester, New Hampshire is home to Southern New Hampshire University which offers students a number of online courses and fast online degrees. Among these are two popular choices offered in an
accelerated format: the RN to BSN
option and an accelerated BS in Accounting program. Qualified students are able to complete these programs in less time than their peers and get started or advance in their careers sooner.
For more information, visit the Southern New Hampshire University website.
34. Becker College
Score: 161 || Average Cost: $57,360 || View Profile
Becker College is located in Worcester, Massachusetts and also has a campus in Leicester. There are a number of online courses offered through the Center for Accelerated
& Professional Studies at Becker College as well as accelerated courses offered over intersession each winter
. The Bachelor of Science in Business Administration (BSBA) program is offered online for the convenience of adult learners. Also, there are opportunities to earn college credit for prior experience through Portfolio, which is a class for the assessment of non-classroom learning. Students with qualified experiences can earn up to 48 credits by participating in the portfolio process. In addition, students may qualify for employer tuition reimbursement programs depending upon their current employment status.
For more information, visit the Becker College website.
35. Park University
Score: 157 || Average Cost: $15,418 || View Profile
Park University offers students more than fifty online programs to choose from. Online students at Park also have the full backing of the university, meaning that they have the same support as traditional students at the school. Undergraduate degree options include accounting, business administration, computer information systems, construction management,
criminal justice
, early childhood education, engineering, finance, geography, healthcare management, human resources, logistics, nursing, and even more.
Students also have the choice of several fully-online minors to specialize in the field that they want to. Classes are presented in accelerated eight-week terms which helps you to graduate fast. In addition, you also can choose any one of the five annual start dates which makes Park University an incredible and flexible option to earn a quick online degree.
For more information, visit the Park University website.
You Might Be Wondering…
Is an Online Accelerated Degree Worth It?
The shortest answer to this question is yes! Investing in your education is an investment in your future, and you should never be concerned about that being a worthy decision. It always is! When it comes to an accelerated degree program, your concern might be related to the rigor of the program. Even in that case, we say yes.
Obviously, the condensed online course format in these programs isn't going to be ideal or even possible for everyone. However, if you know that you're the type of person that can put your head down and get it done, then it is a great option for you. Not only will you graduate faster and be able to take your next step sooner, whether that is further study or entering the workforce, but you will also gain skills that will stick with you for the rest of your life. Discipline, time management, and the incredible sense of accomplishment earning a quick online degree will give you will help shape you as a person and a professional.
A lesser-considered benefit of enrolling in an accelerated online degree program is the cost or lack thereof. You will still have to pay your tuition and fees, but you'll be spending less time earning your degree and more time using it. You could pay considerably less by taking the fast track. If you have confidence that you could handle this type of program, it is definitely worth considering as an option.
Are Accelerated Degree Programs Harder?
This is entirely subjective. What you find simple may be very difficult for others and vice versa. What can be said about accelerated degree programs is that they are more intense. Remember that you're not learning less or covering less material; instead, you are covering up to 16 weeks of material in sometimes as little as five weeks.
Accelerated online courses will demand more of your time every week, so you need to consider your current schedule and obligations outside of school. These types of program can be just as demanding as a full-time job depending on your course load and you need to do everything that you can to ensure that you're prepared for it. If you're not ready for it, there are plenty of more traditional distance learning programs you can explore. Some fast degree programs do their part to help you balance your life better by limiting you to just one or two courses at a time.
The actual classes and assignments won't be any more difficult –or any easier– than those you'll encounter in a full-length degree program. The only difference is the amount of time you have to cover the material and learn the subjects at hand. You will have to finish the work faster to keep up, and that means dedicating more time to your schoolwork and dedicating more time to studying to make sure that you're staying on track. The rigor of an online accelerated college program might be much harder for some students, and you have to be honest with yourself. However, you should feel comfortable to challenge yourself and push yourself to do what you know you're capable of.
An accelerated degree might be harder for some students, but the bottom line is that if you have the drive, the time, and the opportunity, you can make anything happen for yourself.
What is the Fastest Way to Get a Degree Online?
An accelerated degree completion program is always going to be the fastest way to get a degree online. These programs feature shorter courses, packing the material into a smaller window of time, which allows you to get more done in a calendar year than you could in a traditionally-structured program of study. But, there are a few more things to consider that would speed up the process even more.
Firstly, you should consider any work training, volunteer hours, and even life experience that you have that could be regarded as relevant to your chosen field. Many schools give students the opportunity to earn credit for their past experience if they can demonstrate that they have mastered certain concepts and skills. These alternative methods of obtaining credit can push you closer to the finish line for sure.
Secondly, you may have some prior college experience that you can apply to your degree. Not all credits are going to transfer appropriately and not every school is going to be generous with their transfer policies but if you had taken a few community college courses or completed part of a program before life pulled you away from your studies, there are plenty of options for you to tack those credits on to your transcript and skip some of the required courses.
Lastly, there are several different types of exams you can take that will save you precious time if you can demonstrate your proficiency in a particular area. Not every school welcomes this type of credit, so you should always talk to an advisor to get any additional information that you don't find in your own research. Challenge exams, CLEP tests, DANTES, and even AP exams taken in high school might award you some college credits and save you some time.
Where Can I Find Quick Online Degrees?
Now that online education has boomed in popularity over the past few years, finding the degree program you're looking for can feel very much like a needle in a haystack situation. However, the broad range of options is a positive thing overall. It means that you'll probably be able to find the perfect program for you if you know where to look.
In order to find some quick online degrees, you can start by looking at ranking publications just like this one and many others available online. Accelerated degree programs come in a variety of scheduling options, areas of study, methods of presentation, and so on. Rankings are a great way to get a feel for what is out there.
Another option that you have is to contact a specific school that you have some interest in and ask them if they have any options that suit what you're looking for. Advisors are there to help you and universities want to see you meet your goals. It never hurts to ask!
We want to remind you in your research efforts that you should never compromise of academic quality for the sake of speed. A college education is something that you want to get right the first time whenever possible. Make sure that the schools you are considering are accredited by an organization recognized by the Department of Education. Look at the statistics that serve as indicators of institutional quality, like freshman retention, graduation rate, financial aid rate, etc. Niche.com is a great resource to see how students feel about a school instead of what an institution presents about itself. Don't be afraid to dig and ask questions!
When a program stands out to you, look at the format and make sure it is something you can fit into your lifestyle, consider how you'll pay for college. Be sure to cover all your bases. Good luck!
How Long is an Accelerated Bachelors Program?
If we're being honest, this is a reasonably impossible question to answer because there are so many factors that ultimately affect the time it will take you to complete an accelerated degree program. There are some that can be completed in as little as 12 or 18 months, and some stretch out to as much as two or three years. It all depends.
But, what does it depend on? First of all, the delivery format. Some schools have faster or more condensed programs and some move at a quicker pace but not at the breakneck speed it would take to finish in a year. The rest of the contributing factors are more individual.
If you have any prior college experience and credits that are eligible for transfer, you could see the time shrink down significantly. Some programs allow you to bring in more than half of the credits that you need as long as they were earned at an accredited institution. You may also see the opportunity to receive credit for work training, military service, or even just relevant life experience.
While each student is going to have a different experience, the majority of accelerated programs range from 18-24 months on average. Be sure to explore all of the options at the school you choose that way you can make the most of what you may have already learned!
Didn't Find What You Were Looking For?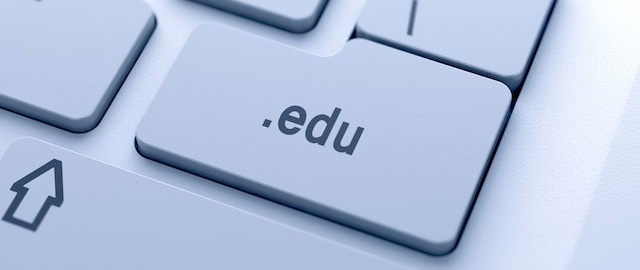 If you want to check out more degree programs that you can finish quickly, you may be interested in some of our similar rankings:
If you want to check out some of the top online colleges in America, you can read our Top 100 Best Online Colleges. If you still aren't sure if online learning is right for you, exploring the Pros and Cons of Online College might help.
Still have questions about getting a ba degree or other type of degree online? we have included more information for you, such as How long does it take to get a bachelor's degree?, in our extensive library of online college FAQs.