Oregon State University Online – OSU – Ranking, Tuition and Mascot
Find your degree
Online College Plan is an advertising-supported site. Featured or trusted partner programs and all school search, finder, or match results are for schools that compensate us. This compensation does not influence our school rankings, resource guides, or other editorially-independent information published on this site.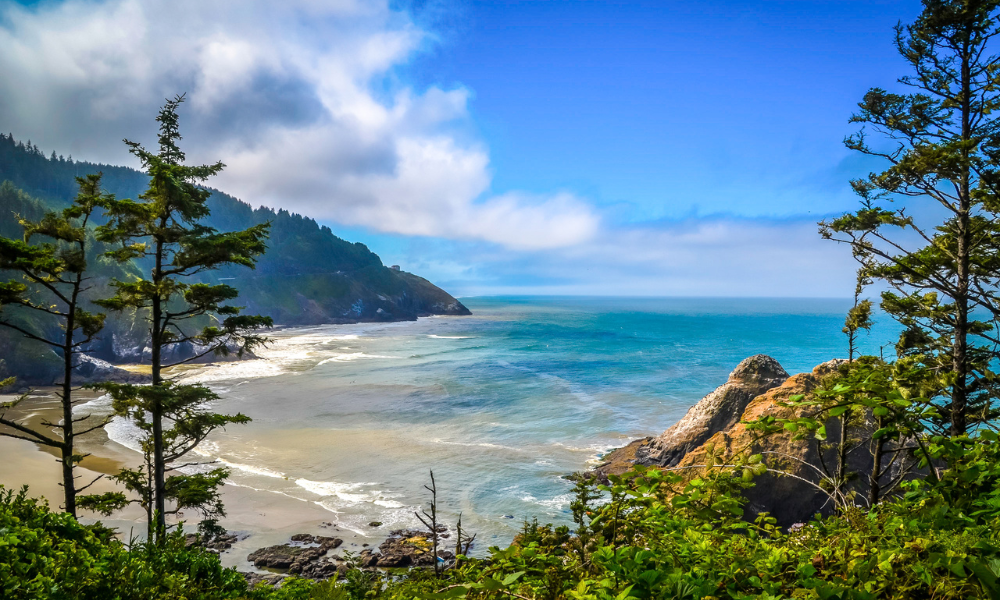 Oregon State University is a public land-grant, sea-grant, space-grant and sun-grant research university which is located in Corvallis, Oregon and which is commonly referred to simply as the acronymic form of its name; OSU. OSU was originally established in 1868 with the local Freemason's playing an instrumental part in the university's early development. The university at the time of its establishment was called Corvallis Academy and acted as the area's first community school for primary and preparatory education. Later, in 1865 under the administration of the Methodist Episcopal Church, the school offered students its first college-level curriculum. Throughout the years, OSU has undergone nine different name changes–with the bulk of the name changes occurring during the 1920's–to better align the school's name with the largest available federal grants in agriculture research, due to OSU primarily providing an agricultural-focused education for much of its history. The last time the school changed its name, for this reason, was in 1927 and since then the name has only been modified twice more–Oregon State College in 1937 and to its present-day name in 1961.
OSU is classified as a Doctoral University with a Highest Research Activity rating by the Carnegie Foundation and has also received a designation as being a "Community Engagement" university by the same foundation. The U.S. News and World Report classifies OSU as being a "Selective" school, and OSU and its offered programs are consistently ranked in various top 100 rankings by many different publications such as Academic Ranking of World Universities (ARWU). They ranked OSU's Environmental Science & Engineering program as the 20th best such program in the world and U.S. News and World Report who has previously ranked OSU as the 71st top public university in the nation.
Peavy Arboretum:The Peavy Arboretum is a 40-acre arboretum which is operated by Oregon State University. The arboretum features a variety of native and exotic woody plants and plenty of nature trails, with each specimen of flora present being clearly labeled and mapped to help educate visitors. Some of the specimens featured in the arboretum include members of the Forsythia genus, members of the Cupressus genus, Hazels, Alders, Junipers and many Pine trees.
The Davinci Days Festival:The Davinci Days Festival is a science, technology, and art-based festival which is held annually in July and which features live music, a film festival, and the famous Kinetic Sculpture Race. The festival is named after the Italian inventor, artist and writer, Leonardo da Vinci and was started in 1988. The Kinetic Sculpture Race which is the highlight of the festival is a contest where contestants construct and then race human-powered amphibious all-terrain works of art.
Oregon State University Online Degrees and Programs:
OSU offers to its distance learning students a variety of undergraduate degree-granting programs, graduate degree-granting programs, professional certification programs and MOOCs from which to choose. OSU also provides a selection of stand-alone non-credit courses which are designed to provide students with personal enrichment and growth and which includes a variety of classes, such as one that teaches students how to Start and Operate Their Own Home-Based Business and a course that will instruct them on various aspects of Meditation. The available academic programs include:
Featured Programs
Massive Open Online Courses (MOOCs):
Certificates:
Project Management Certificate;
Digital Brand Management and Marketing Certificate;
Beer Quality and Analysis Certificate;
Web Development and Coding Certificate;
Administrative Professional Certificate;
Records Management Certificate;
Residential Interior Designer Certificate;
Digital Arts Certificate;
Multimedia Arts Certificate;
Video Game Design and Development Certificate;
Web Design Certificate;
Administrative Dental Assistant Certificate;
Biofuel Production Operations Certificate;
Chemical Plant Operations Certificate;
Natural Gas Plant Operations Certificate;
Oil Refinery Operations Certificate;
Carpentry Certificate;
Home Inspection Certificate;
HVAC Technician Certificate and;
Indoor Air Quality Manager Certification
Undergraduate Degrees:
Agricultural Sciences, Bachelor of Science;
Anthropology, Bachelor of Arts or Bachelor of Science;
Business Administration, Bachelor of Arts or Bachelor of Science;
Computer Science, Bachelor of Science;
Economics, Bachelor of Arts or Bachelor of Science;
Environmental Economics and Policy, Bachelor of Science;
Environmental Sciences, Bachelor of Science;
Fisheries and Wildlife Science, Bachelor of Science;
French, Bachelor of Arts;
German, Bachelor of Arts;
History, Bachelor of Arts or Bachelor of Science;
Horticulture, Bachelor of Science;
Human Development and Family Sciences, Bachelor of Science;
Liberal Studies, Bachelor of Arts or Bachelor of Science;
Natural Resources, Bachelor of Science;
Political Science, Bachelor of Arts or Bachelor of Science;
Psychology, Bachelor of Arts or Bachelor of Science;
Sociology, Bachelor of Arts or Bachelor of Science;
Spanish, Bachelor of Arts;
Sustainability, Bachelor of Science (Double Degree option only) and;
Women, Gender and Sexuality Studies, Bachelor of Arts or Bachelor of Science
Master of Natural Resources;
Master's in Environmental Sciences;
Master's in Fisheries and Wildlife Administration;
Master's in Industrial Engineering;
Master's in Radiation Health Physics;
Master's in Data Analytics;
Master's in Public Policy and;
Master of Education
What Makes Oregon State University Unique: Research
Oregon State University is one of only two universities–with the second being the private, Ivy League Cornell University–to obtain all four grant designations (land-grant, sea-grant, space-grant and sun-grant) and is the only public university to do so. Partly because of these designations, OSU receives more than $300 million USD in research grants (which is more funding than all of the other public universities located in Oregon combined receive) per year which is used to help further research into various areas-of-study through their numerous research institutions. These institutions include the Hatfield Marine Science Center, the OSU Radiation Center, the O. H. Hinsdale Wave Research Laboratory, the Environmental Health Sciences Center and the H.J. Andrews Experimental Forest.
Other Oregon State University Facts:
Oregon State University has many partnership agreements with a variety of international institutes, including James Cook University (Queensland, Australia), the University of Forestry (Sofia, Bulgaria), Lincoln University (Lincoln, New Zealand) and the India-based Gokula Education Foundation. Due to these and other international partnerships, OSU students are able to participate in more than 150 international research-focused internship opportunities, which are offered in over 50 different countries globally. Eligible students are also able to participate in study abroad academic programs that are not internship-based, with Argentina, Bolivia, Bonaire, Brazil, Cameroon and Chile among some of the available destinations.
Oregon State University's Website: https://oregonstate.edu/
Oregon State University's Accreditation: Northwest Commission on Colleges and Universities (NWCCU)
Oregon State University's Values and Mission Statement: https://leadership.oregonstate.edu/trustees/oregon-state-university-mission-statement
Oregon State University's Motto: "Hail to Old OSU"
Oregon State University's Mascot: Benny Beaver
Oregon State University's Colors: Orange and Black
Oregon State University Tuition: In-state: $10,366 Out-of-state: $28,846