Top 20 Online Masters Degrees in Mental Health Counseling
Find your degree
Online College Plan is an advertising-supported site. Featured or trusted partner programs and all school search, finder, or match results are for schools that compensate us. This compensation does not influence our school rankings, resource guides, or other editorially-independent information published on this site.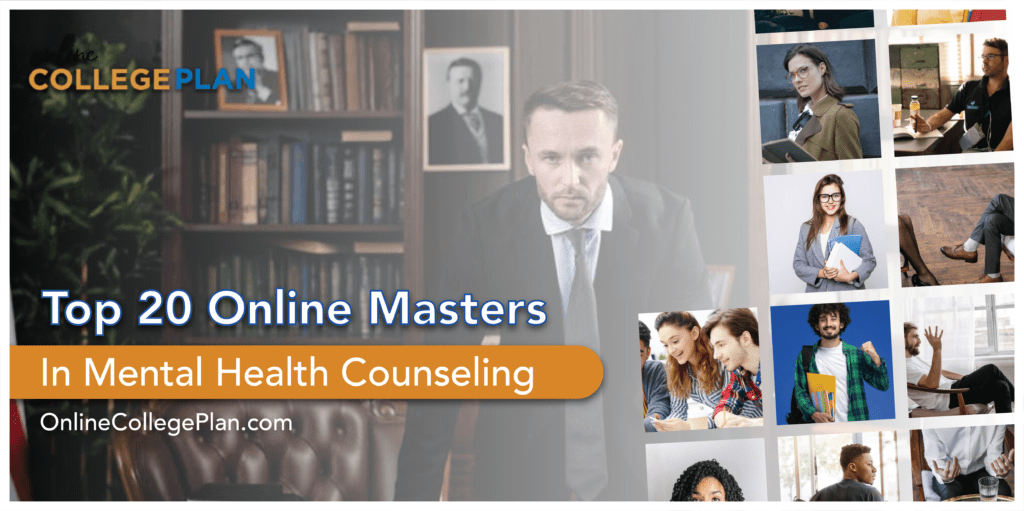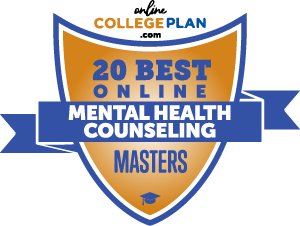 Advance your career with online masters degrees in mental health counseling. The mental health sector is expected to explode during the next several years. Some estimates speculate that the need for mental health counseling will increase nearly 25% within three years. And, graduate students continue to line up to pursue their graduate degree in counseling.
Counselors play an essential role in civil society. Those who seek a counseling career path can anticipate intervening in traumatic situations, helping individuals cope with major stressors, and guiding clients to a happier, healthier life. But, which universities offer the best graduate courses in mental health counseling? We've put together a methodology to narrow them down for you.
Methodology
We developed this ranking system to discover the top institutions that offer online masters degrees in mental health counseling. The National Center for Education Statistics (NCES) provided the data, which we filtered through our own methodology to examine the admission rate, graduation percentages, and the price of in-state tuition plus fees.
Featured Programs
We selected 20 universities and colleges from an initial pool of 47 institutions and compiled a list of the twenty best online mental health counseling schools.
We listed the schools in descending order, with our number one pick at the list's bottom. In the case of a tie, the school with the least expensive tuition price received higher placement in our rankings. The methodological point system we employed is as follows:
Graduate Tuition/Fees
Under $500 per credit hour – 3 Points
$500 to $999 per credit hour – 2 Points
More than $1,000 per credit hour – 1 Point
Applicants Admitted
More than 50% – 3 Points
25% to 50% – 2 Points
Less than 25% – 1 Point
Graduation Rate
More than 50% – 3 Points
25% to 50% – 2 Points
Less than 25% – 1 Point
| | | | | | |
| --- | --- | --- | --- | --- | --- |
| Ranking | School | In-State Tuition & Fees | Admission Percentage | Graduate Percentage | Points |
| 1 | University of South Dakota | $392 | 86 | 59 | 9 |
| 2 | University of the Cumberlands | $315 | 80 | 44 | 8 |
| 3 | Clarks Summit University | $457 | 41 | 88 | 8 |
| 4 | Touro University Worldwide | $500 | Open | 100 | 8 |
| 5 | University of Mary | $600 | 74 | 60 | 8 |
| 6 | Eastern University | $743 | 61 | 59 | 8 |
| 7 | Crown College | $220 | 50 | 50 | 7 |
| 8 | Lindsey Wilson College | $534 | Open | 38 | 7 |
| 9 | Simpson University | $555 | 52 | 45 | 7 |
| 10 | Mid-America Christian University | $594 | Open | 33 | 7 |
| 11 | Liberty University | $615 | 51 | 47 | 7 |
| 12 | LeTourneau University | $710 | 45 | 63 | 7 |
| 13 | Lamar University | $773 | 84 | 34 | 7 |
| 14 | Prairie View A&M University | $847 | 80 | 31 | 7 |
| 15 | Prescott College | $904 | 97 | 33 | 7 |
| 16 | Seton Hall University | $1,310 | 74 | 73 | 7 |
| 17 | Capella University | $538 | 100 | Not available | 6 |
| 18 | Post University | $633 | 97 | 17 | 6 |
| 19 | Hope International University | $1,465 | 37 | 54 | 6 |
| 20 | Saybrook University | $1,470 | Not available | Not available | 5 |
Below is our list of the top 20 best online schools for a master's in mental health counseling.
#1 University of South Dakota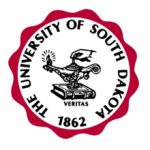 Vermillion, South Dakota
Situated in Vermillion's quaint town, the University of South Dakota (USD) operates as the state's most prestigious university. In fact, the creation of USD predates the formation of South Dakota as a state. Founded in 1862, the school's alumni includes the likes of Tom Brokaw and Nobel Laureate in Physics Ernst Lawrence, creator of the Cyclotron.
Depending on an applicant's background, USD's Master of Arts in Addiction Counseling and Prevention requires between 33 and 45 completed credits. All classes needed to qualify for a South Dakota counseling license are included in the program. Students can complete their studies entirely online. Some of the mandatory classes include:
Wellness, Recovery, & Maintenance
Public Policy & Addiction
Addiction Counseling
Relapse Prevention
#2 University of the Cumberlands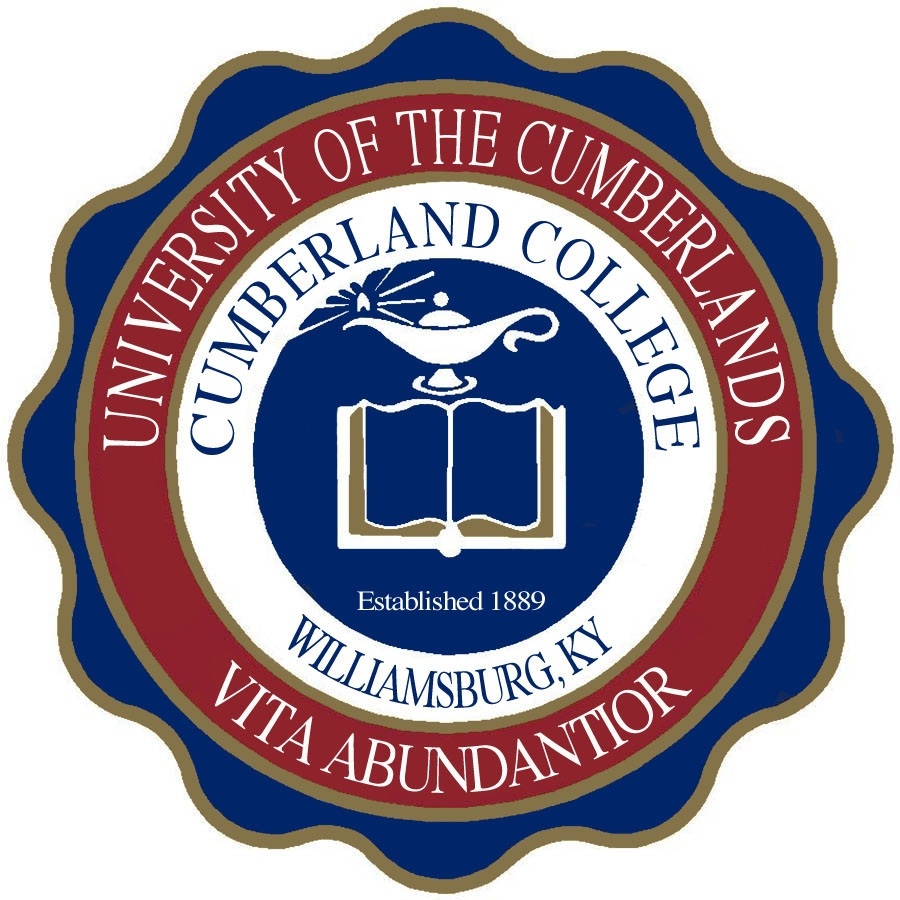 Williamsburg, Kentucky
Established in 1888 as the Williamsburg Institute, the University of the Cumberlands has been affiliated with the Baptist Church since its founding. The university started its first graduate program in 1984. Five generals in the armed forces and two governors have matriculated through the university. 
The University of the Cumberlands offers an online Master's in Clinical Mental Health Counseling. The program's focus is to help individuals come to terms with issues related to trauma, depression, divorce, etc. Student can expect to learn how to counsel clients in a variety of professional settings, such as:
Hospitals
Correctional Facilities
Private Practice
Mental Health Centers
Check out other online colleges in Kentucky
#3 Clarks Summit University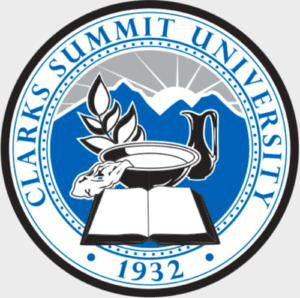 Clarks Summit, Pennsylvania
Clarks Summit University was founded as Baptist Bible Seminary in 1932. The campus sat in Johnson City, New York, until 1972, when the first classes were held at the current location. Graduate students can enroll in many online programs, including the Master of Science in Counseling.
Students working towards an M.S. in Counseling at Clarks Summit University will receive instruction in the biblical counseling model. The entire course requires 60 credits, and every graduate of the program has passed the National Counselor Exam (NCE) on the first try. Students can complete M.S. in Counseling entirely online. Some of the courses include:
Biblical Philosophy in Counseling
Abnormal Behavior
Ethnicity and Counseling
Marriage and Family Counseling
#4 Touro University Worldwide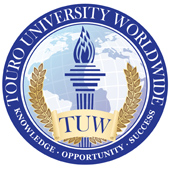 Los Alamitos, California
Touro University Worldwide (TUW) is part of the Touro College and University System. The Touro College and University System have campuses in New York, California, Nevada, and Israel. Students can complete all Touro University Worldwide courses online.
Touro University Worldwide's M.A. in Marriage and Family Therapy (MFT) provides students with the knowledge and experience to deliver meaningful mental health counseling to the public. The California Board of Behavioral Sciences has accepted the M.A. program as fulfilling the requirements for an MFT license.
#5 University of Mary
Bismarck, North Dakota
The University of Mary began as a boarding school in 1878. Founded by Benedictine nuns, the school became Mary College in 1959 and served female students only. But, within a decade, the college became coeducational. Mary College renamed itself as University of Mary after receiving university status in 1986. The university has several locations in the midwest.
Interested students may pursue an M.S. in Counseling, Clinical Mental Health Counseling degree. The program is held entirely online, but students can attend class on campus once per week if they wish. Practicum and internships represent parts of the 60-credit course requirement. Students can complete the program in 5 semesters over two years, or 80 weeks.
Some of the required courses for the M.S. in Counseling are:
Crisis Counseling
Counseling Skills Lab I & II
Counseling Theories
Professional Counseling Ethics
#6 Eastern University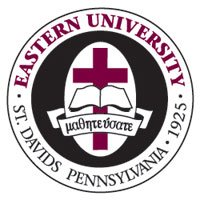 St. Davids, Pennsylvania
Eastern University has roots dating back to 1925, when it was an Eastern Baptist Theological Seminary department. In 1952, the department split from the seminary, became Eastern Baptist College, and took up residence at its current location. Twenty years later, the institution was renamed Eastern College. It gained university status a few years ago.
Eastern University's M.A. in Clinical Counseling program can be completed in two years (accelerated), three years (full-time), or four years (part-time). Students that have already earned an A.A., B.A., or B.S. from Eastern University receive a 20% discount on tuition. And, students can choose to study entirely online or with some in-person classes. Elective courses include:
Marriage and Family Therapy
Autism and Applied Behavior Analysis
Substance Abuse Counseling
Grief and Loss
Check out the 35 fastest online college programs
#7 Crown College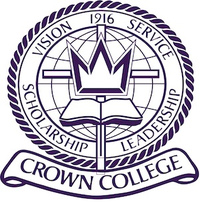 St. Bonifacius, Minnesota
Crown College was founded in 1916 as The Alliance Training Home in St. Paul, Minnesota. Several name changes and two relocations later, the school became Crown College. The school is accredited by The Higher Learning Commission/North Central Association and the Commission on Collegiate Nursing Education. Graduate students take courses 100% online.
The M.A. in Counseling program at Crown College requires students to pass classes totaling 60 credits. The college offers an emphasis in Alcohol and Drug Counseling, which takes up 9 of the 12 available elective credits. All graduate coursework prepares students to take the exam for a Minnesota professional counselor license. Required classes include:
Psychopathology
Diagnosis and Treatment Planning
Legal and Ethical Issues in Counseling
Counseling Research and Evaluation
#8 Lindsey Wilson College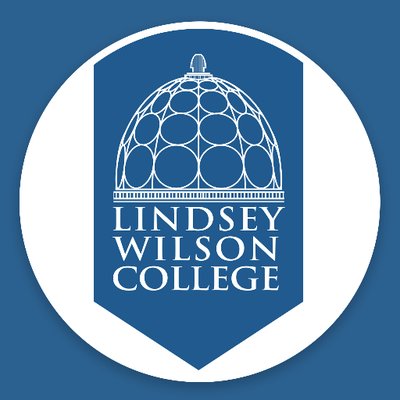 Columbia, Kentucky
Lindsey Wilson College started as a prep school for Vanderbilt University in 1903. Back then, it was called the Lindsey Wilson Training School. The institution changed its name to Lindsey Wilson College in 1923 when it added a liberal arts degree program. The school has served as an accredited college since 1951. Graduate students can study online or in person.
The Master of Education – Counseling and Human Development program consists of 60 credits and prepares students to enter the workplace with the practical knowledge and experience necessary to impact the field of counseling positively. Students earn their degrees through the School of Professional Counseling. The required credits are split as follows:
Core Curriculum – 30 credits
Clinical Instruction – 9 credits
Specialization in Mental Health Counseling – 21 credits
#9 Simpson University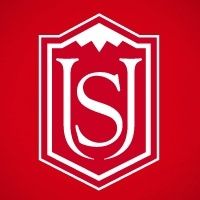 Redding, California
Tucked away in Shasta County, California, Simpson University offers rich campus and online experiences. Initially founded in Seattle in 1921, the campus moved to San Francisco before settling in Redding in 1989. Albert Simpson, a devout Christian, created Simpson College to provide a faith-based education for students. The college became a university a few years back.
Graduate students must pass a course load of 65.5 to 70 credits to earn an M.A. in Counseling Psychology. Some classes are held on campus two nights a week, while other classes take place entirely online. During the second and final year of study, graduate students receive live clinical training in a professional setting while working under a licensed professional.
For the M.A. in Counseling Psychology program, courses include:
Child & Adolescent Psychopathology
Psychopharmacology
Adult Development & Geropsychology
Human Sexuality
#10 Mid-America Christian University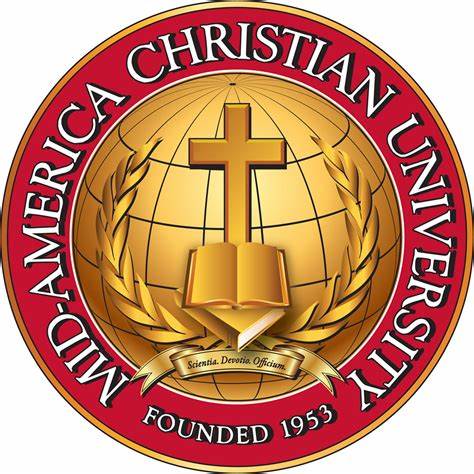 Oklahoma City, Oklahoma
Founded in 1953 as the South Texas Bible Institute, Mid-America Christian University instills spirituality into its study programs. In 1955, the school grew into a 4-year university. At that time, it bore the name of Gulf Coast Bible College. The university renamed itself as Mid-America Christian University a few years ago. It receives accreditation from The Higher Learning Commission.
Graduate students can earn a Master of Science in Counseling with a Clinical Mental Health Counseling emphasis at Mid-America Christian University. They can choose an in-person, online, or hybrid class experience. Those who take part in the practicum program have an 85% chance of receiving a job offer from the business that hosted their practicum. Classes include:
Theories of Counseling and Psychotherapy
Clinical Psychopharmacology in Counseling
Advanced Counseling and Psychotherapy Techniques
Psychopathology
#11 Liberty University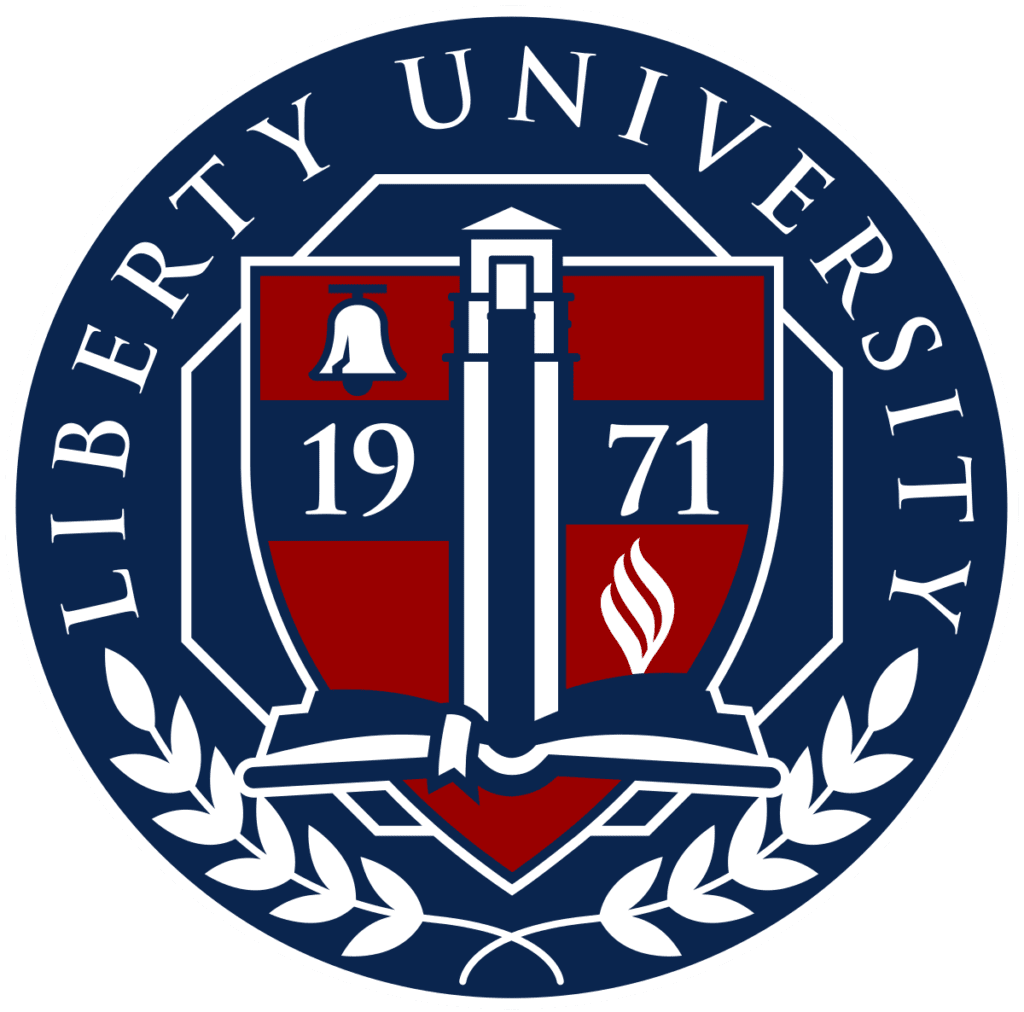 Lynchburg, Virginia
The late Jerry Falwell founded Liberty University with Elmer Towns in 1971. In terms of enrollment, Liberty University represents one of the largest evangelical universities on Earth. The university boasts 17 separate colleges, including the School of Behavioral Sciences. The courses take place almost entirely online.
Liberty University's Master of Arts in Clinical Mental Health Counseling consists of 60 credits. On average, it takes graduates 2.5 years to complete the full program. Students can transfer up to 50% of applicable credits towards the degree. And, the program is accredited by the Council for Accreditation of Counseling & Related Educational Programs.
#12 LeTourneau University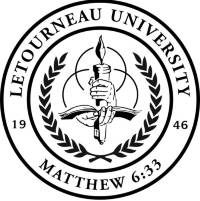 Longview, Texas
R.G. and Evelyn LeTourneau founded the LeTourneau Technical Institute in 1946. The school became LeTourneau College when it started awarding bachelor's degrees in 1961. Finally, in 1989, the school was renamed LeTourneau University once it began offering an MBA program. While the main campus sits in Longview, Texas, many of its courses are online.
Graduate students can enroll in a 66-credit Master of Arts in Clinical Mental Health Counseling. The format of the program is 100% online. Over 94% of graduates pass the National Counseling Exam, and 93% gain placement in a counseling position after graduation. Some of the program's objectives include:
Promoting ethical decision-making
Applying counseling, clinical assessment, and intervention skills
Instilling a sense of professional identity
Analyzing counseling theories
#13 Lamar University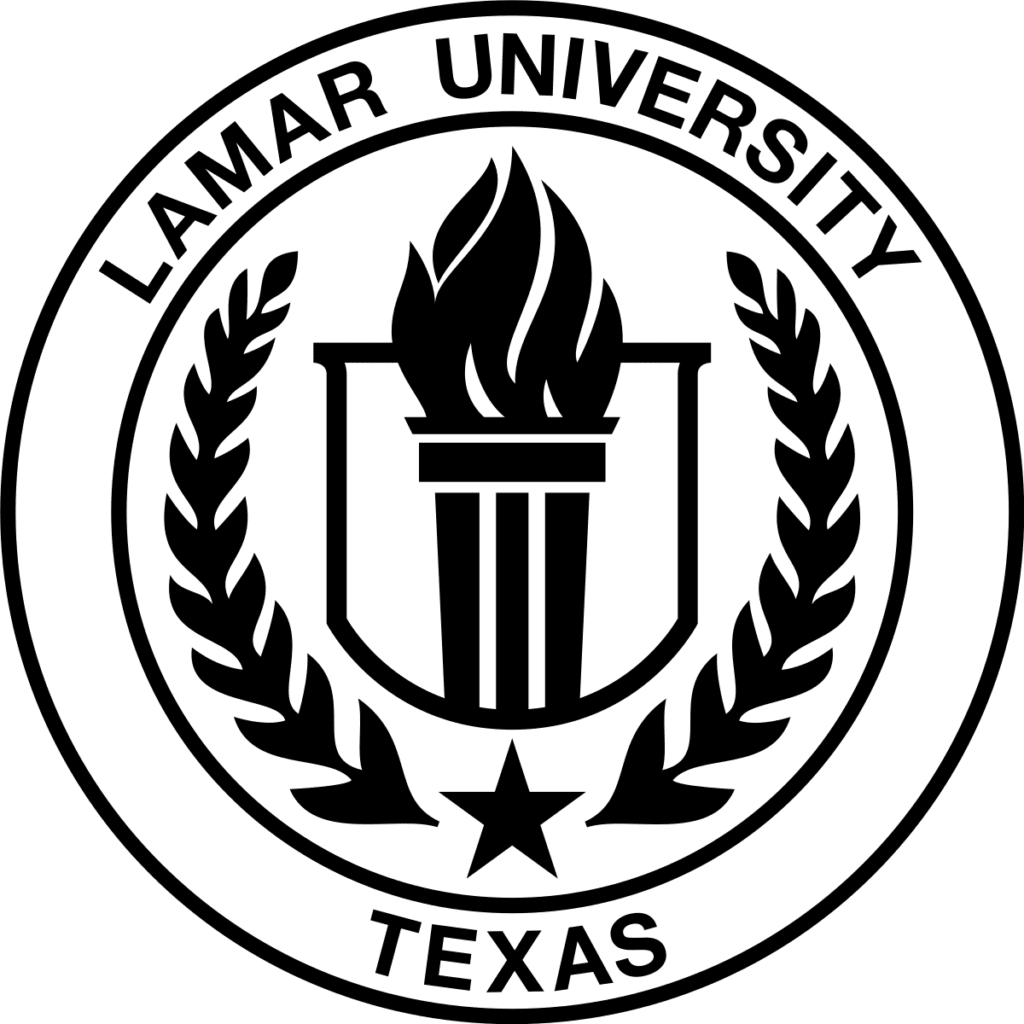 Beaumont, Texas
Lamar University was founded as South Park Junior College in 1923. It became part of the Texas State University system in 1995. The school offers many degrees through online education in addition to on-campus programs and is accredited by the Southern Association of Colleges and Schools. Notable alumni include Bum Phillips, Clay Hensley, and Kevin Millar.
The university's Master of Education in Counseling & Development – Marriage, Couple & Family Counseling program consists of 60 credits. The course is entirely online, except for a one-week residency. The program also meets the Licensed Professional Counselor (LPC) and Licensed Marriage and Family Therapist (LMFT) requirements. Graduate students will learn how to:
Diagnose mental disorders
Resolve domestic disputes
Apply ethical principles
Comprehend intergenerational influences
#14 Prairie View A&M University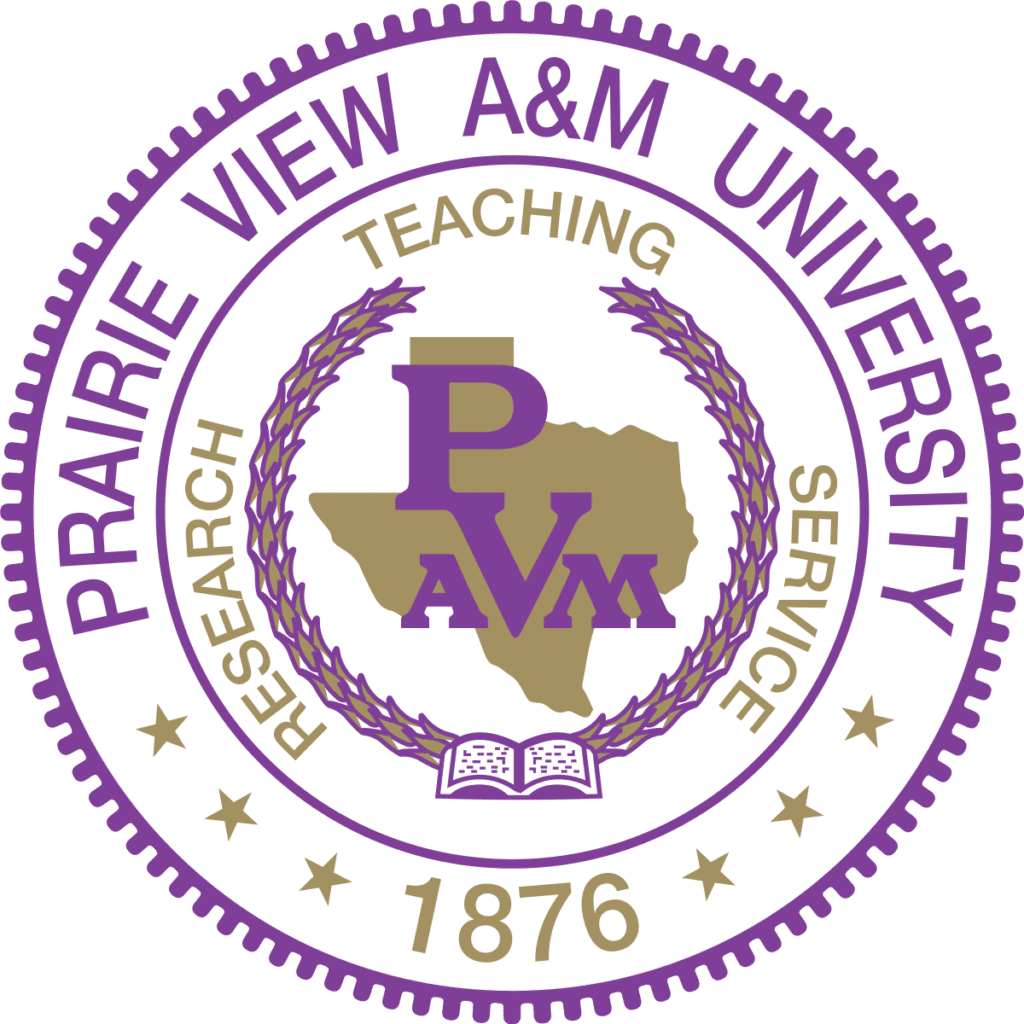 Prairie View, Texas
Founded in 1876, Prairie View A&M University represents the second oldest public school for post-secondary education. It was established under the original language of the Texas Constitution ratified in the same year. A few years back, Prairie View A&M received its most generous donation in history: $50 million from MacKenzie Scott, Jeff Bezos's former wife.
The M.A. in Counseling offered by Prairie View A&M draws graduate students who wish to focus on helping school children. The Master's program consists of 36 credits and comes with an automatic emphasis on School Counseling. Students can expect to receive their M.A. in Counseling after six semesters. Some of the required courses include:
Counseling Techniques
Crisis and Trauma Counseling with Children
Research and Measurement in Counseling
Human Growth and Development
#15 Prescott College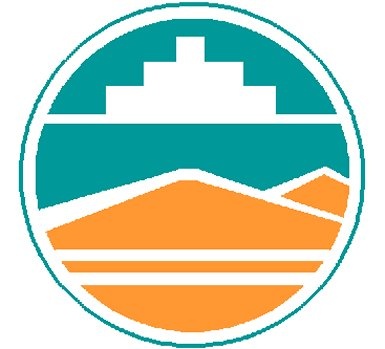 Prescott, Arizona
A 1965 meeting of educators at a Ford Foundation event in Prescott, Arizona, gave rise to Prescott College. Nestled in the Bradshaw Mountains, its beautiful campus comprises several historic buildings that have been renovated and repurposed as classrooms. The warm climate and beautiful, natural surroundings draw students from all over the country.
Study online and on-campus while working towards an M.S. in Counseling. Graduate students must complete 60 credits, 14 of which qualify as electives. You can also pursue certificates in adventure-based psychotherapy, ecotherapy, and expressive art therapy. Prescott College also allows its M.S. student to declare an emphasis, such as:
Addiction Counseling
Marriage Counseling
Couple and Family Counseling
Social Justice in Counseling
Somatic Counseling
#16 Seton Hall University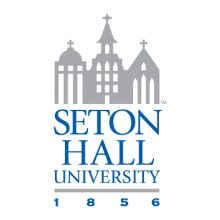 South Orange, New Jersey
Founded on September 1st, 1856, Seton Hall has educated students since the Antebellum Period. Bishop James Bayley, a cousin of Teddy Roosevelt, dedicated the institution to his late aunt, Mother Elizabeth Seton. Catholics know her as the first birthright citizen of the United States to be canonized as a saint. The Seton Hall brand now enjoys nationwide recognition.
You can simultaneously earn a Master's in Professional Counseling (M.A.) and an Education Specialist (Ed.S) degree at Seton Hall University. This combined program requires students to complete 60 credits and two on-campus residencies over the course of 10 semesters. Featured classes include:
Multicultural Counseling and Psychology
Abnormal Psychology
Career Development and Counseling
Counselor Ethics in Practice
#17 Capella University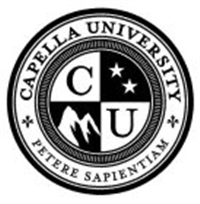 Minneapolis, Minnesota
Dr. Harold Abel and Stephen Shank founded Capella University in 1993. At that time, the university was called The Graduate School of America. Since then, Capella University has grown to include several learning centers across the country. Strategic Education, Inc., a company traded on the NASDAQ stock exchange, owns Capella University.
You can earn your M.S. in Clinical Mental Health Counseling at Capella University. After completing 90 quarter credits, students will have the necessary knowledge and skills to better serve their communities and improve their clients' mental health. The program takes place mostly online, but students must complete a residency requirement. Students will learn to:
Apply counseling theories in practice
Tailor counseling to clients of diverse backgrounds
Abide by the American Counseling Association's Code of Ethics
Communicate in a professional manner
#18 Post University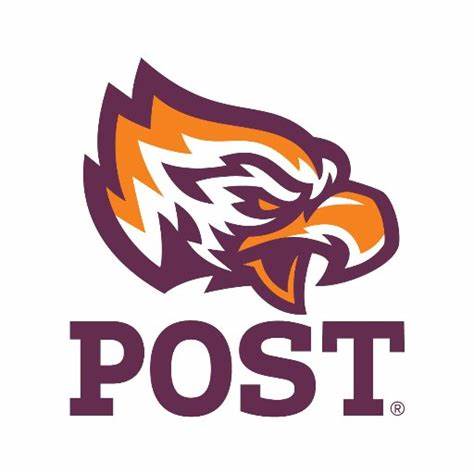 Waterbury, Connecticut
Post University bears a fascinating history dating back to its founding in 1890. The institution began as Mattoon Shorthand School and offered basic business courses. After a name change to Bliss & Harrington's Business College in 1893, Harry C. Post purchased the institution in 1897, calling it Waterbury Business College. It was named Post in 1980 after President Henry Post.
Students can pursue an M.S. in Counseling and Human Services online at Post. It's a 39-credit program that graduate students can complete in under two years. However, some state licensing boards require 60 credits or more; so, students are advised to consider working towards the 24-credit Graduate Certificate in Professional Counseling, as well.
Post University permits its students to choose one of the following three applied concentrations:
Alcohol and Drug Counseling
Clinical Mental Health Counseling
Non-profit Management
#19 Hope International University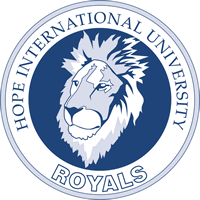 Fullerton, California
Hope International University was initially established as Pacific Bible Seminary in 1928. It became Pacific Christian College (PCC) when it relocated to Long Beach, California in 1962. PCC gained recognition as a university in 1997 and rebranded as Hope International University. The school merged with Nebraska Christian College a few years ago.
Graduate students must complete 61 credits for an M.S. in Counseling, all of which they can accomplish online. The school prepares students for work as a Licensed Professional Clinical Counselor. The Board approves the Behavioral Sciences program, and students can finish their degree in 2 to 3 years. Courses for the M.S in Counseling include:
Psychopharmacology
Counseling Theories
Multicultural Perspective in Counseling
Research Methodology
See also: The top 20 Online Christian Counseling Degrees
#20 Saybrook University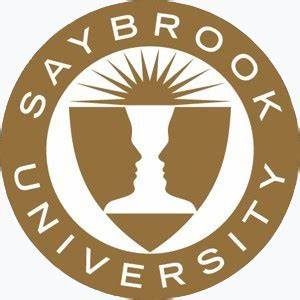 Pasadena, California
Situated in beautiful Pasadena, California, Saybrook University was founded for the purpose of graduate studies in psychology and counseling. Formed in 1971, Saybrook University has been known as the Humanistic Psychology Institute and Saybrook Graduate School and Research Center. It's M.A. in Counseling remains the only accredited mental health program at the school.
Graduate students can pursue an M.A. in Counseling with a Clinical Mental Health Counseling specialization. It's a 60-credit, hybrid program with minimal residency requirements. Students meet in person at the beginning of each semester, but the bulk of the program takes place online. The program mandates three semesters of fieldwork, including:
Practicum
Internship I
Internship II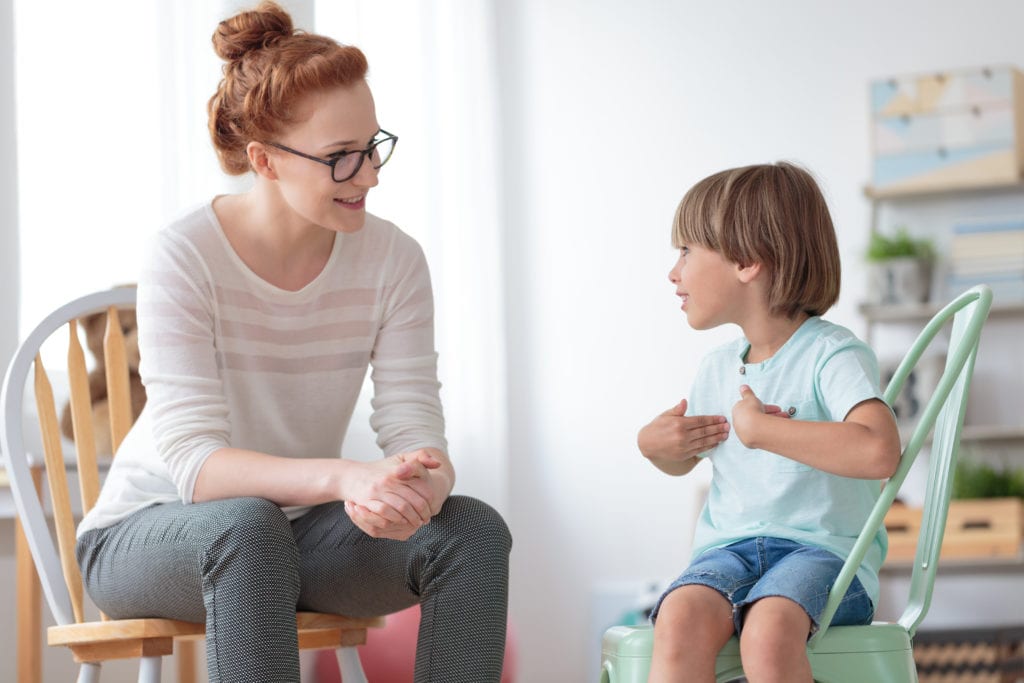 Best Mental Health Counseling Careers
Improve the health and safety of your local community with a rewarding career in mental health counseling. As the demand for counselors continues to increase, so does the range of opportunities for individuals who have earned an online masters in counseling.
Students who have graduated with an online degree in counseling will encounter several emerging fields developed to confront novel mental health concerns in an evolving society. But, the majority of graduates will start out on more traditional counseling career paths. Here are just a few:
Mental Health Counselor
Average Annual Salary Range: $48,000 to $52,000
Make a direct impact on individuals suffering from a range of psychological disorders as a mental health counselor. Meet face-to-face with people from your community to analyze, diagnose, and develop a treatment plan to improve the quality of their lives.
Rehabilitation Counselor
Average Annual Salary Range: $38,000 to $42,000
Give struggling individuals a much needed boost towards living independently as a rehabilitation counselor. Due to different physical and mental issues, some people face difficulty in completing simple daily tasks. Work with these individuals to help them become more self-sufficient.
Substance Abuse Counselor
Average Annual Salary Range: $46,000 to $53,000
Help individuals grappling with addition by putting them on the road to recovery. Uncover your clients' past traumas, current habits, and secret hopes for the future. Develop a plan to free your clients from the bondage of their drug abuse and restart their lives afresh.
Marriage and Family Therapist
Average Annual Salary Range: $52,000 to $56,000
Keep families together as a marriage and family therapist. Sometimes, separation represents the best solution for a married couple. But, in most cases, you'll be working with couples and families to lay out rules for communication, roles, and personal conduct to improve relations.
School and Career Counselor
Average Annual Salary Range: $58,000 to $64,000
Put students on the right path to achieve success and satisfaction in life as a school and career counselor. The majority of students feel rudderless when navigating their academic and professional careers. Steer them in the right direction to help them fulfill their potential.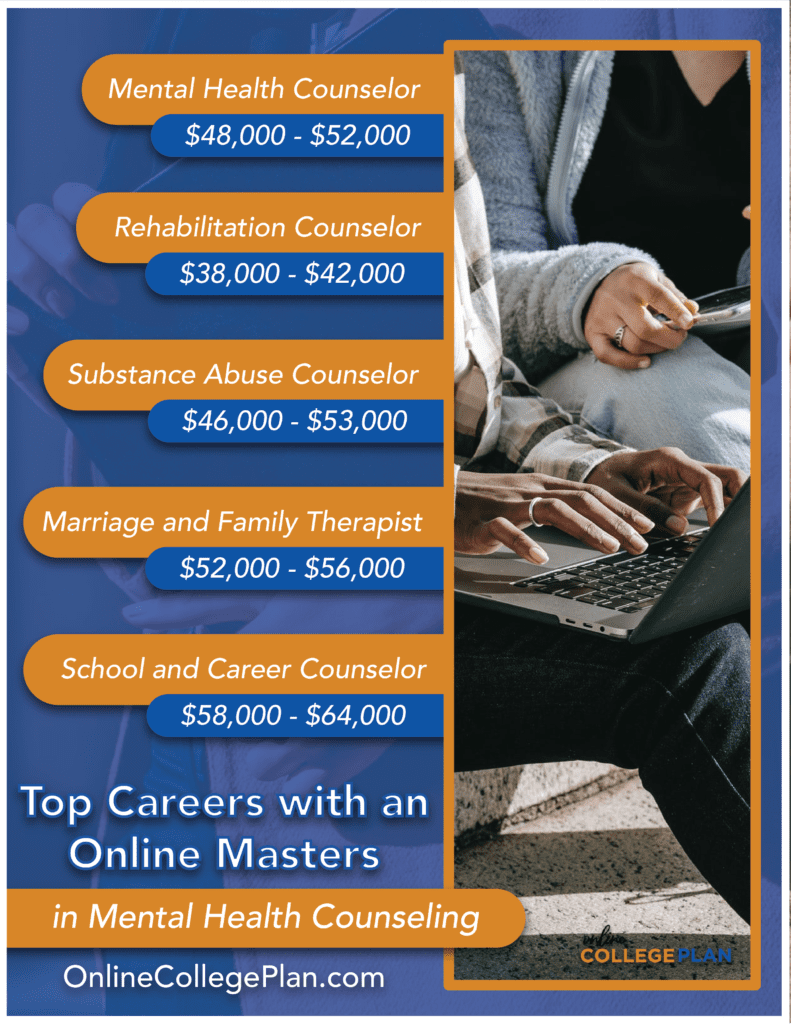 .Related: