Touro University – Ranking, Reviews and Tuition
Find your degree
Online College Plan is an advertising-supported site. Featured or trusted partner programs and all school search, finder, or match results are for schools that compensate us. This compensation does not influence our school rankings, resource guides, or other editorially-independent information published on this site.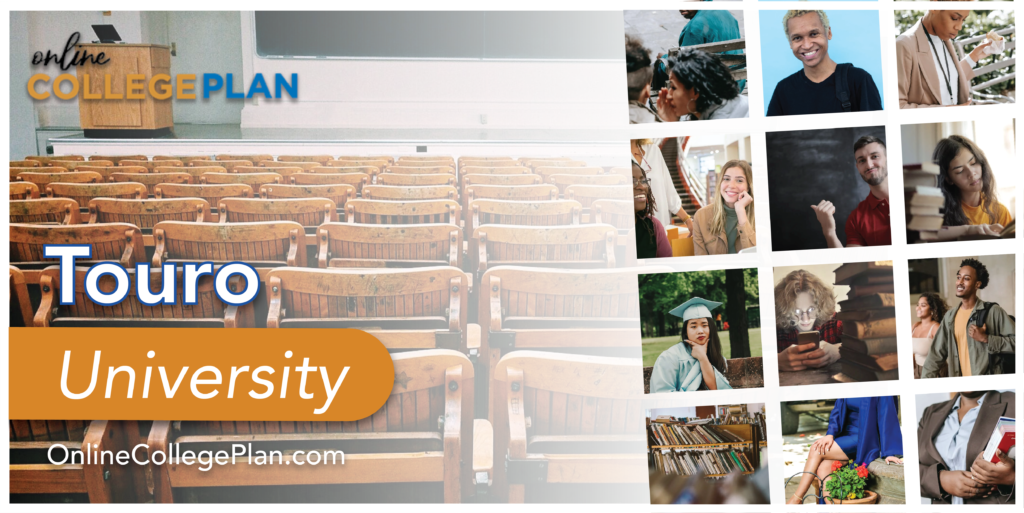 Touro University California History and General Information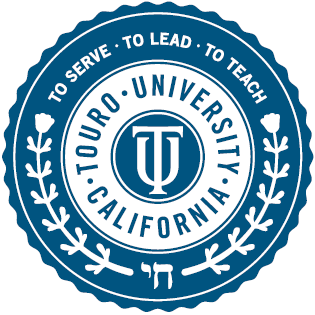 Touro University California is a private, non-profit graduate school that educates healthcare professionals. It's located on Mare Island in Vallejo, a city in the northern Bay Area of California. Touro is a Jewish affiliated organization with a diverse student body of approximately 1400 students, and 100 faculty members. It's a member of the Touro College and University System, including Touro College of Osteopathic Medicine, New York Medical College, and Touro University Nevada. Touro University Nevada and Touro University California have a shared administrative staff.
Touro University California was founded in 1997, originally in San Francisco, It's inaugural class had 67 students. The school grew quickly, and two years later it chose to move operations to Mare Island, for more space. The administration relocated Touro into two restored naval quarters buildings that were built in the 1930s, and took a lease option to renovate ten other buildings as diagnostic and research laboratories.
Touro's College of Osteopathic Medicine was only the second osteopathic medical school program to open in California. It's become an increasingly competitive program, and its Class of 2019 boasts an average MCAT score of 30.8 and (GPA) of 3.50. Tour's 2019 College of Pharmacy and College of Education and Health Sciences also have impressive average GPA's. While it's not everything, applicants to Touro should have a strong GPA.
Featured Programs
That quality of applicant is rewarded by Touro's top notch academics and educational outcomes. In 2012 and 2013, its pharmacy program had a 92.5% pass rate for the California Practice Standards and Jurisprudence Examination for Pharmacists (CPJE) and a 99.0% pass rate on the North American Pharmacist Licensure Examination (NAPLEX) exam. In 2013 100% of Touro graduates of its MSPAS/MPH program passed the Physician Assistant National Certifying Examination (PANCE) on their first try.
In 2014, the U.S. News & World Report put Touro 16th in its ranking of United States medical schools producing primary care residents.
Touro Curriculum
Touro offers graduate degrees in education, osteopathic medicine, pharmacy, physician assistant studies, nursing and public health.
It offers the following degrees: Doctor of Osteopathic Medicine (D.O.), Doctor of Pharmacy (Pharm.D.), Master of Arts in Education, Physician Assistant (dual MSPAS/MPH), Master of Public Health (M.P.H.), Master of Science in Medical Health Science degree (MSMHS) and Master of Science in Medical Health Sciences with an emphasis on pharmaceutical research. Students can also choose dual degrees in D.O./M.P.H., or Pharm.D./M.P.H.
What Makes Touro Unique: Research
Touro University California conducts extensive, important medical research in a number of fields. Its Colleges of Osteopathic Medicine and Pharmacy focus on basic and applied research in aging, anatomy and clinical imaging, cognitive aging, diabetes, immunology, infectious diseases, ion channels, longevity, neuroscience, metabolism/nutrition, and vaccinations. Specific projects Touro is working on developing drugs that fight HIV, cancer vaccinations, issues with human metabolism, lipid disorders and atherosclerosis, inflammation, as well as neurological and chronic diseases The university does research in conjunction with the University of California, San Francisco, University of California, Davis, University of California, Berkeley, Hebrew University of Jerusalem, Showa University, and University of Sao Paulo.
Recently, Touro researchers found that reducing the consumption of added sugar in children could reverse chronic metabolic diseases like high cholesterol and blood pressure in as little as 10 days. Remarkably, the reduction in added sugar alone could accomplish this, independent of reductions in calories consumed or any weight loss.
Perhaps most excitingly, two Touro doctors, Dr. Miriam Gochin and Dr. Guangyan Zhou were awarded a United States patent for developing compounds that help fight against the fusion of the HIV-1 virus with cells. This could prevent HIV from entering the cells, diminishing viral spread and latency. Simply speaking, the compounds discovered by Touro researchers not only stop the virus from attaching to cells, but also kill them.
Explore Vallejo
Vallejo is the tenth most populated city in the San Francisco Bay Area, with over 100,000 residents. It's been called the most diverse city of any size in the United States. It's known for Victorian and Craftsman architecture in many of its downtown homes.
For amusement park lovers, Vallejo is home to the Six Flags Discovery Kingdom, America's only destination featuring a theme park, oceanarium and wildlife park. A top highlight is "Zonga," a gargantuan roller coaster with four full-circle, tilt-loop inversions.
Mare Island itself is a peninsula adored by explorers and historians. It was once the property of General Vallejo, who helped shift California from a Mexican territory to an American state. Mare Island gets its name from Vallejo's favorite horse, who was presumed dead in a ferry accident, yet was discovered unhurt roaming the island. In the mid 19th century Mare Island became the first US shipyard and naval facility on the West Coast. It was decommissioned in 1996. The Mare Island Museum is a great conduit of that history, and its surrounding buildings offer tours, as well as location for weddings, memorials, funerals and concerts. It also has a brewing company named after it.
Continuing its naval tradition, Vallejo boasts a beautiful, beloved ferry to and from San Francisco, complete with snacks and drinks. Its TripAdvisor reviews are especially glowing. There's an ongoing boating culture including the Vallejo Yacht Club, Vallejo Municipal Marina and the Glen Cove marina.
For fresh produce lovers, the Vallejo Farmers Market offers inexpensive fruits and vegetables from local Bay Area farmers.
There are also several golf courses: Hiddenbrooke, Blue Rock Springs, and of course, Mare Island Golf Club.
Those willing to travel a little further can enjoy an abundance of wine tours and tastings in nearby Napa Valley (about an hour away).
Touro University California Website:
https://www.tu.edu/
Tuition at Touro University California varies depending upon course of study and year of study.
Touro University California Accreditation:
Touro University California is fully accredited by the WASC Senior College and University Commission (WSCUC). Its individual programs are accredited by the American Osteopathic Association's Commission on Osteopathic College Accreditation (COCA), Accreditation Council for Pharmacy Education (ACPE), Accreditation Review Commission on Education for Physician Assistants and California Commission on Teacher Credentialing.
Touro University California Mission Statement:
"Touro University California provides graduate and professional educational excellence in the fields of Health Sciences, Public Health, and Education. The TUC learning experience is student-centered, enriched by focused research and scholarship, and prepares professionals for rewarding lives in service to others both locally and around the globe."
Related Articles:
Top 20 Best Online Colleges in California