Find your degree
Online College Plan is an advertising-supported site. Featured or trusted partner programs and all school search, finder, or match results are for schools that compensate us. This compensation does not influence our school rankings, resource guides, or other editorially-independent information published on this site.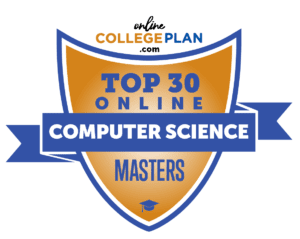 Online College Plan is excited to present its ranking for the Top 30 Online Masters Degree Programs in Computer Science. The ranking is designed to help take some of the legwork out of finding a program that works for you.
Technology is absolutely everywhere, and the limits of what technology can do are pushed every day, all around the world. It is going to continue to grow, and computer scientists play a very important role in that growth. USA Today reported that computer science majors increased by 95% in just four years, from 2011 to 2015. The Bureau of Labor Statistics reports that software engineering employment is projected to grow at a rate of 31% over the next several years, which is significantly faster than the national average; it is among the top ten fastest-growing jobs in the country. Two other career fields in the BLS list of the 20 fastest-growing jobs are also computer science careers. Computer science jobs also have some of the highest starting salaries in the professional world.
Any time a field is booming as much as this one is, it becomes more competitive. For several years now, computer science companies have been placing a higher demand on candidates because of its growth and because of the significant increase in computer science graduates. While you do only need a bachelors in computer science to qualify for many entry-level positions, a masters degree in computer science is going to prove itself to be a worthwhile investment for you to make.
Featured Programs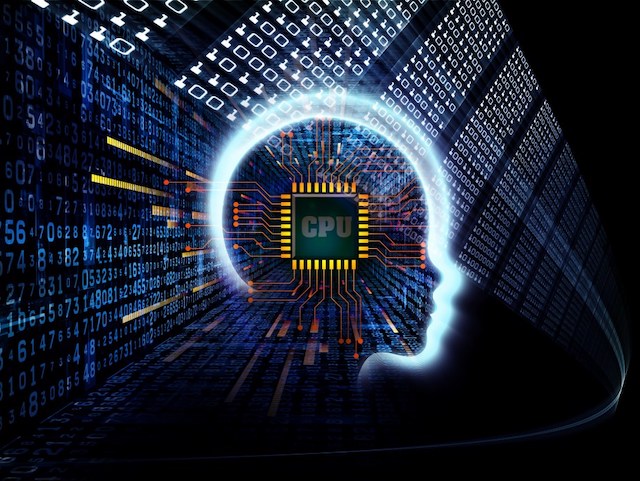 Masters Programs in Computer Science
Computer Science is a very broad field that covers a lot of different topics. That is even truer now because of the way that technology continues to grow. For instance, twenty years ago, only roughly 740 million people used the internet; as of 2019, it is reported that almost five billion people are now using the internet. Some of the different things that a masters in computer science will cover are graphics, network security, operating systems, software engineering, machine learning, several different programming languages, and so much more.
At the masters level, you have more options to personalize your degree plan and make sure that what you're learning will be directly relevant to the career you aspire to have. Undergraduate study introduces you to all of the key concepts in different areas of computer science. The graduate-level study builds on that with a core curriculum, but you will be able to select a program and often individual courses, that dive deeper into the things you truly want to learn about.
Some examples of potential concentrations you could take as part of a masters program in computer science include:
Digital Systems Design
Electrical Engineering
Information Assurance and Cyber Defense
Embedded Computer Systems
Data Analytics
Something that is now available at many colleges and universities is that instead of having a prescribed core curriculum, computer science programs just include competency areas that you have to complete. Instead of taking a specific course, you would have several options within a certain competency area. This allows you to have a more customized experience and one that will help you gain the precise skills you need for your job.
On average, students with a masters degree in computer science earn 30% more than those who have only completed a bachelors degree. Computer science masters degrees have ranked among the top ten best masters degree options according to Forbes for close to a decade running; it is currently number seven. Software engineering and management information systems are both on the list as well.
Earning an Online Masters in Computer Science
It only makes sense that computer science degrees are among the top ten most common degrees available online. The first-ever Master of Science in Computer Science was offered by the University of Louisiana at Lafayette in 1962; the first-ever online degree program was offered as early as 1981, but it is unclear when the first online masters in computer science became available. Even though their history isn't well-documented, there are now hundreds of online masters programs in computer science from which to choose.
An online program in computer science covers the same material that you would cover in a physical classroom, and the majority of the classes are taught by the same professors. Online classes in a computer science program can be delivered asynchronously or synchronously, with the former being the most popular. Students of these programs rarely have to attend a physical campus, if at all. Instead, you take your classes entirely online, and according to your schedule. You can keep your current job, and you won't have to move to a different city or state.
The flexibility is one of the most prominent benefits of choosing an online masters in computer science, but it isn't the only one. The colleges near you may not offer certain courses that you'd like to take in order to advance your career. If you choose to earn your computer science degree online, you can find the program with a curriculum that fits your goals. Because computer science is such a diverse field, taking the right courses matters. These programs may also be more affordable. Many online degree programs offer students in-state tuition rates. Even if this isn't true of the school you choose, you could still see fewer fees, fewer material costs, and more. You are also still eligible for scholarships and financial aid when you're a distance learner.
Because there are so many programs for you to choose from, we created this ranking of the Top 30 Online Masters Degrees in Computer Science to help you find the best option for you. All schools were ranked according to the following.
Methodology
When creating our ranking of the best online masters programs in computer science, we started by creating a list of potential schools. In order to be considered, a school had to meet a few qualifying criteria. Schools had to offer at least one online masters-level program in computer science, whether that was entirely online or in a blended delivery format. Only computer science degree programs were considered. Schools also had to be based in the United States, hold proper accreditation, and operate in a non-profit or not-for-profit model. Once we had our list, we scored each school based on the following three factors.
Freshman Retention Rate (⅓ of the final score)
Graduation Rate (⅓ of the final score)
Affordability (⅓ of the final score)
All of the information used to calculate a school's score was taken from its own website whenever it was available. We also used both the National Center for Education Statistics as well as U.S. News & World Report to collect the information presented in the ranking. All of the cost information we used reflect the average cost of attendance reported by Niche.com.
The maximum possible score that a school could receive was 300 points. The schools were placed in ascending order based on their score. If any two institutions earned the same score, we used the alphabetical ordering of their names to break the tie. Some schools may not appear here that would have otherwise ranked if there was not complete information available or per their own request.
We'd like to note that we're confident that this clearly-stated methodology is repeatable. No institution is ever awarded any preferential treatment of any kind, for any reason.