Top 5 Online Colleges with the Best PhD in Computer Science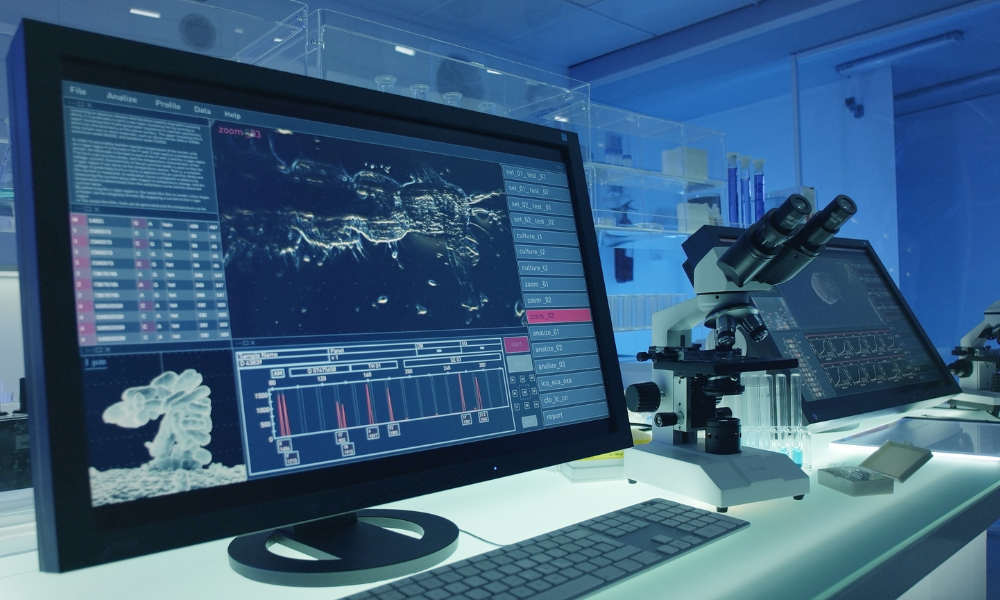 Find your degree
Online College Plan is an advertising-supported site. Featured or trusted partner programs and all school search, finder, or match results are for schools that compensate us. This compensation does not influence our school rankings, resource guides, or other editorially-independent information published on this site.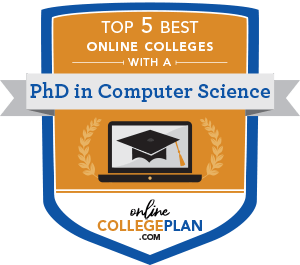 If you're looking to take your career in Computer Science to the next level, a PhD in Computer Science is guaranteed to make that happen for you. Earning your PhD in Computer Science will help to increase your career prospects.
Some of the jobs you can do with this type of degree include Computer Scientist, Systems Engineer, Computer Science Professor, Network Architect, or work in Research and Development. Average salaries in these positions range from $80,000 to $114,000 per year.
Computer Science Degree Programs
When you choose to pursue a PhD in Computer Science, you will take a number of courses that advance your skills in Network Security, Graphics, Operating Systems, Machine Learning, Algorithms, Quantum Science, Software Engineering and much more. But, there is still a higher degree of customizability within these programs. You can choose electives that reflect your career goals and add depth to the skills you already use every day on the job, or you can explore new areas of the field to change your potential career landscape.
Featured Programs
You can also take advantage of project-based learning and conducting your own research so that you are thoroughly prepared for situations you may face on the job. You can also use your degree to teach at the university level, or make a career out of doing in-depth research.
The best part of choosing to earn your PhD is that you have the freedom to tailor your studies more than ever before in your academic career, so you can design the program that you need. Academic advisors are very flexible and willing to work with students that are working towards this incredible academic honor.
Earning an Online PhD in Computer Science
Online degree programs are not new; they have been implemented with more and more frequency since the early '90s. The reason that these programs continue to grow in popularity is that they are excellent options for a lot of people, especially working professionals. When you have an established job or family or both, it can be nerve-wracking to consider going back to school because of the time investment, the money, or even the idea of relocating just to go to school.
Studying online allows you to stay where you are. You won't have to relocate to continue your education. Some of these programs will have residencies, but those are typically structured in such a way that they don't interrupt your lifestyle. Many online programs are asynchronous, so you can essentially set your own schedule. They are also associated with lower costs because you don't have to move and you will probably have fewer costs such as supplies, fees, and so on.
There are very few universities across America that currently offer this type of degree, so we have done the research to find them for you and created this ranking of the Top 5 Online PhDs in Computer Science. They were ranked according to the following.
Methodology
Colleges and universities which were examined for our ranking include not-for-profit private schools as well as public institutions. Data for the ranking is gathered from multiple sources which include the following:
Individual School Websites
CollegeData
Colleges and Universities were ranked based on four different numbers: overall graduation rate, retention rate, residential cost of attendance (COA), and the overall grade given by students at Niche. Graduation rate and retention rate, we dropped the percent for ease of addition. For example, 64% would become 64. No institution is expected to achieve a total score of 400, however, each of these numbers can be as high as 100.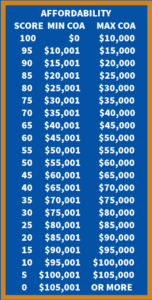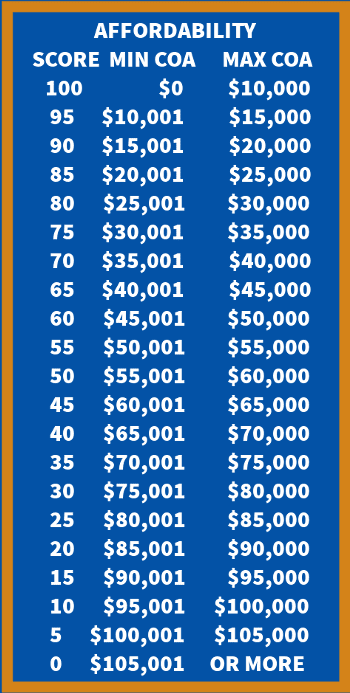 These conversion scales explain how affordability is ranked from the COA. Also, you can find out the way we have converted Niche grades into a number. After converting these statistics into our numerical scale, all four numbers are added together in order to get a total score in order to rank the school.
While it's true that many perceive graduation and retention rates as not as important for graduate students, they are a good way to assess the overall success of an institution, and this is why these statistics were chosen as part of our ranking criteria.


Cost of attendance is how we measure the affordability of an institution. While some institutions may have different rates for residential students versus out-of-state students, the residential COA was chosen to use for our ranking.
The Niche overall grade is a grade that has been determined by students who use Niche and voice their opinions and sometimes recount their experiences.Student opinion is important to OnlineCollegePlan and thanks to data from Niche, we are able to use their measurement and convert it into a numerical form. This allows data from actual students to create our ranking.
The ranking formula is:
Graduation Rate + Retention Rate + COA + Niche Grade = Final Score
It should be noted that no schools ranked on OnlineCollegePlan have given preferential treatment, nor have any institutions requested such. Our rankings are prepared as explained so that any individual would be able to create the same rankings using the same data from these sources in order to arrive at the same sequence at the time of publication. OCP can not be responsible for changes in data which occur after the ranking is created, however, we strive to keep our rankings updated and current.
1. Columbia University
Doctor of Engineering Science in Computer Science
Score: 327 | Cost of Attendance: $74,173 | More Information
Columbia University offers a partially-online computer science doctoral degree. This program is very selective and is currently only open to those students who have earned their masters degree from the school; however, this is an incredible degree. There are a number of things that you can focus in, like network security, artificial intelligence, machine learning, natural language processing, computer graphics, web technologies, robotics, databases and information systems, compilers, programming languages, software engineering, computational biology, algorithms, and quantum computing.
The main draw of the program, apart from how incredible the university is, is just how flexible it is. It gives you every option to pursue things that are of interest to you. The program consists of 30 credits in total and is centered primarily around research. Students begin as apprentices early in the program and work closely with a research advisor as they progress. Research begins on day one, so you have the opportunity to build a great portfolio and gain incomparable experience.
You will take six electives in the program, and you will also be responsible for completing a dissertation in order to graduate. There will also be a final exam. The university allows up to seven years to complete the program, but it is possible to finish it sooner when you study at an aggressive pace. The details of how much of the program is delivered online are not currently available on the school's website.
2. University of Rhode Island
PhD in Computer Science
Score: 316 | Cost of Attendance: $24,807 | More Information
The University of Rhode Island offers an extremely flexible online PhD in Computer Science. It can be completed in four years of full-time study. Students are admitted in the fall and spring semesters. All of the courses are grouped into three core areas which are Mathematical Foundations, Programming Languages, and Architecture and Systems. While they are generally categorized that way, the university offers more than 20 areas of specialization.
The program only requires you to have a bachelor's degree in order to be eligible for enrollment. The program is broken up so that it encompasses a total of 54 credits beyond the undergraduate level. If you have earned your master's degree, you could be granted up to 30 credits towards your degree. Regardless of what level you're at upon entering the program, you will also have to complete 18 credits for your doctoral dissertation.
You will take a range of courses throughout your study. You must take two Mathematical Foundations classes, one Programming Languages course, and two courses from the Architecture and Systems core. You will also have to take three or more computer science courses that you will select with an advisor and go through an approval process for them. Some example classes include Advanced Computer Organization, Theory of Compilers, and Mathematical Analysis of Algorithms.
3. Clarkson University
PhD in Computer Science
Score: 288 | Cost of Attendance: $68,112 | More Information
Clarkson University offers a PhD in Computer Science that is a joint effort between the Department of Electrical & Computer Engineering and the Department of Computer Science at the school. The program requires at least 90 credits for graduate courses beyond a bachelor's degree. A maximum of 30 of those credits can be from a masters-level program, and at least six of them must be from research seminars.
PhD students are encouraged to attend all of the research seminars, but you are only required to participate in six of them. They take place every semester. This is the only time it is stated that you must attend campus at Clarkson; however, the program is described as being delivered online and onsite. You may be required to attend campus on other occasions as well.
You have seven years to complete all of the work to earn your PhD in Computer Science. The curriculum is designed so that each student is required to take four courses in each of these three areas: theory, systems, and languages. Beyond the core requirements, you will need to take one course each in Theory & Algorithms; Computer Systems & Networks; Languages & Software Development and; Artificial Intelligence & Applications. That will all be supplemented with your individualized electives and research.
4. Dakota State University
PhD in Information Systems
Score: 273 | Cost of Attendance: $21,407 | More Information
Dakota State University did not offer PhDs when we first created this ranking, but due to the very small selection of programs available for online computer science students, we chose to feature both their Doctor of Science programs in Cyber Security and Information Systems. However, now DSU offers both of these as PhD options. These programs can be taken partially online with a few face-to-face requirements in Madison, South Dakota. You can choose to take either of these online computer science doctorates full- or part-time.
In the Doctor of Philosophy in Cyber Security online program, you will learn about cutting-edge techniques in cyber operations in areas such as data collection, software exploitation, malicious code analysis, and reverse engineering. You must complete three on-site research seminars while you're studying. The school says that they are held annually and are held over the course of a few days.
The Doctor of Philosophy in Information Systems offers three different research specializations which include Analytics & Decision Support, Information Assurance & Computer Security and; Healthcare Information Systems. The curriculum for each choice has been designed to give you a current and in-depth education, leading you to be an expert in your specialty area. The in-person requirements for this program are not detailed. You could earn this PhD in as little as three years.
5. Nova Southeastern University
PhD in Computer Science
Score: 271 | Cost of Attendance: $50,333 | More Information
The online PhD in Computer Science program at Nova Southeastern University consists of a total of 64 credit hours. It is provided in a cluster format that includes both online instruction and traditional face-to-face instruction. While it is a hybrid program, the university boasts that it is designed in a way that doesn't interrupt the professional or personal lives of those who enroll.
On-campus sessions are held every quarter and last for just one extended weekend at the Fort Lauderdale campus. Outside of that, you will participate in online assignments and activities while conducting the required research. This program does require you to have a master's degree in order to be eligible for enrollment. There are eight required core courses and these cover topics like artificial intelligence, database management, operating systems, and more. You will also take two research courses. Classes account for 40 credits.
Your dissertation account for 24 credits. Students of this program begin their research early and will conduct two defenses throughout their program of study. One is a formal proposal early on in the research process, and then one is your final dissertation defense closer to the end of the program. This degree is flexible and designed to prepare you for high-level careers in the field of computer science. An additional thing that makes this program stand out is that all faculty currently hold PhDs in their respective fields.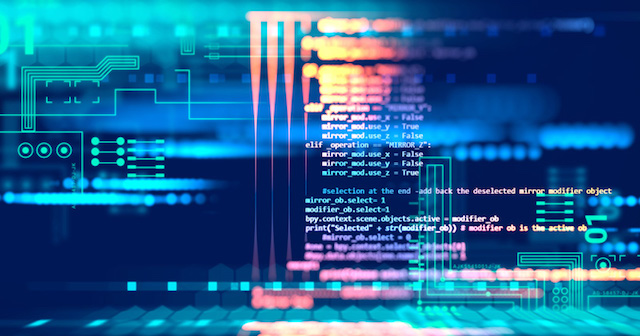 What is Computer Science?
Computer science is as broad a term as medical science; there is a range of topics that are covered by the term computer science. At its simplest, computer science covers all of the various aspects of the study and application of computers and computer programs. It studies the principles and use of computers.
Computer scientists typically deal with software or software systems. This includes the theory, research, design, development, application, and so on. There are two main categories in computer science careers which are theoretical and practical. From that, there are three main fields which are theoretical computer science, computer systems, and computer applications.
What is Theoretical Computer Science?
Theoretical Computer Science is the theoretical and mathematical background behind the practical aspects of computing. It is about understanding the nature of computation in order to make all of the existing methodologies more efficient. As long as there is clear motivation from the field of computer, all of the research and studies related to mathematical, logic and formal concepts and methods could be considered as theoretical computer science.
This includes data structures and algorithms, theory of computation, information and coding theory, programming language theory, and formal methods.
What is Computer Systems?
Computer systems refers to the architecture, design, and function of different systems within the field of computer science. This encompasses cryptography, databases, networks, concurrent systems, distributed systems, computer performance analysis, computer architecture, and computer engineering.
What is Computer Applications?
This area of computer science includes the study, research, design, and development of different computer applications. This can include computer graphics, human-computer interaction, artificial intelligence, and software engineering.
In all, computer science is an incredibly diverse field that touches on every aspect of the way the computers are designed, organized, and used whether that is in relation to other industries, or just for the consumer market. Computer science is the umbrella term that all of the various facets of the study and the use of computers, computer systems, and computer applications.
How to Get a PhD in Computer Science

Earning a PhD in Computer Science can open up a lot of doors for you professionally, and it is an amazing goal to have. But we understand that knowing where to get started can seem difficult at first. The first thing that you need to do when you know you'd like to earn your PhD is to start at the undergraduate level. You will need to earn a bachelor's degree in computer science, information technology, technology, computing, information systems, computer systems, or any one of the related fields.
After you have earned your bachelor's degree in a related field, most people go on to earn a master's degree. A doctorate in computer science is designed to build on your existing knowledge, education, and experience in the field. Many PhD programs also require you to have a master's degree, and it is possible that some of them may require work experience.
After you have completed all of the academic steps necessary, you will need to look at the requirements of the individual program that you are interested in. The top program in this ranking that is a computer science PhD is the PhD in Computer Science program at the University of Rhode Island. This university has the following requirements:
At least a bachelor's degree in computer science or a closely related field.
Copies of your transcripts from any prior college experience.
A GRE general test score.
A qualifying examination.
Many programs also require letters of recommendation, a portfolio of any academic research or professional experience, a letter of intent, and more. Each school is going to have different needs when it comes to submitting your application.
As for actually earning the PhD in Computer Science, the requirements are still varied but not as much. PhD programs require you to complete around 60 or more credits in coursework. Alongside your coursework, you will also conduct research, and subsequently complete and defend a dissertation. The dissertation process includes a proposal, your research, typically guided research with a faculty advisor along with independent research, and then a defense. That is the basic process.
Schools will detail any required prerequisite courses that you must have completed. There are typically more requirements placed on those who haven't completed a master's degree, which is why having some graduate-level study is encouraged and tends to be preferred by a lot of universities. For those students who haven't completed those classes, you may have the opportunity to take them prior to full admission to your chosen PhD program.
Once you're in the program, your coursework will cover advanced topics in computer science. Not every school is going to offer the same courses or place the same requirements on you. It is typical that most computer science PhD programs require you to take courses in math, programming languages, architecture and systems, and more. You will also probably choose an area of focus for your degree, and have a course requirement to meet within that chosen area.
Along with a dissertation, the typical doctorate degree program also has a comprehensive examination you'll have to pass in order to graduate. This is typically broken into a written and oral component.
Like we said, each institution is going to have an individual set of requirements, and you should explore those thoroughly when selecting the best program for you.
How long does it take to get a PhD in Computer Science?
The amount of time that it takes you to earn a PhD could be completely different than another student. This is true because there are a lot of factors that go into the outcome, such as prior academic experience, whether you have fulfilled all the prerequisites in your chosen program, how many of your credits are eligible for transfer, the pace at which you choose to study, and even how long it takes you to prepare your dissertation.
Most PhD programs allow students up to seven or eight years to meet all of the requirements. But, the majority of students don't take that long at all. You will also have to decide if you want to study at a full- or part-time pace based on the other obligations that you have and how your schedule is designed.
The PhD in Information Systems offered online from Dakota State University, as an example, can be completed in as little as three years.
Why get a PhD in Computer Science?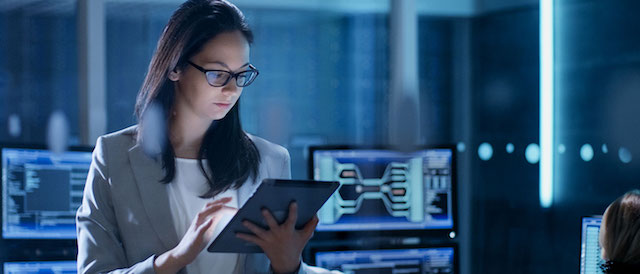 Earning a PhD is the highest academic honor that one can receive in our country. While that in itself is incredible, deciding to make such a huge investment is a huge decision. Earning a PhD means you'll be spending more time and money on school, so it is smart to weigh your options. So, why should you get a PhD in Computer Science?
There are a lot of advantages to having a computer science PhD. In order to teach at the college level, you have to hold a PhD. If that is a career that you're interested in having, you'll need this degree. In addition to that, it opens you up to more career opportunities. There is always a high demand for qualified professionals in the field of computer science. Large companies will typically start you off in higher level positions if you have a PhD and you're likely to earn a higher salary than someone without your level of education.
Due to the advanced technical knowledge this type of program equips you with, as well as the in-depth research skills you gain throughout your course of study, you would be prepared to work in industry research labs. Most of these labs require their employees to hold doctorate degrees because of the high level of responsibility and expertise it takes to oversee research projects and teams.
You will also be prepared to start your own company, especially one that is research-based.
What Can You Do With A PhD in Computer Science?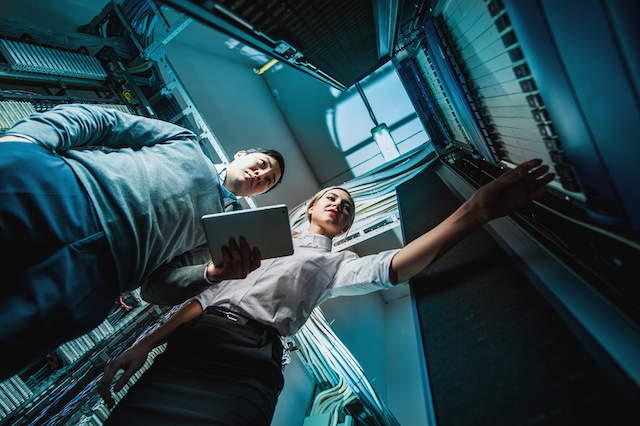 We touched on this in the answer above, but we're going to explore it more in depth here. There is a rising need for technical expertise in the field of computer science according to the Bureau of Labor Statistics.
Computer scientists with doctorates can, of course, start their own companies. You could create a career for yourself in research or consulting. A PhD in Computer Science also qualifies you to teach computer science which is something you could do at the graduate or undergraduate level. You could even find a corporate training position within the industry.
As a computer scientist, you could work for a company and oversee the development of their organization's computer-based tools. This could be anything from database design to algorithm development. You could see yourself studying their existing systems to improve efficiency, or overseeing their information technology department at a very high level. This would require you to have extensive experience in several program languages like Java, Python, SQL, and more.
If you were very interested in a job like that, you could find a more specific position as a systems architect. As a systems architect, also called a computer systems analyst, your entire job would be based on analyzing and improving a business' procedures and systems. Your responsibility would be to design solutions that make the company function more efficiently.
You could work as a computer network architect, which would put you in charge of maintaining networks to improve the user experience on a regular basis.
Perhaps as you work towards earning your PhD, you may realize that you have a serious passion for research. There are plenty of careers in that as well, across almost every industry. Security, software development, academia, governmental agencies, finance, and more are all industries that have to adapt to the changing landscape of technology constantly. Organizations within these industries hire people to work in research and development. You would have the responsibility of performing research and analyzing industry problems to help them devise solutions to their problems. This particular career is projected to grow at a rate of 19% over the next few years, according to the Bureau of Labor Statistics.
What Is the Average Computer Science Salary After Earning a PhD Degree?


The average computer science salary after you've earned a PhD is hard to attribute to a specific number. Because of the broad application of a computer science degree and the vast career landscape of computer scientists that hold PhDs, this number can vary quite a bit. But, it is no secret that those in the field that hold PhDs report higher pay and higher job satisfaction.
Geographic location, training, and level of experience are also all factors that can play a role in determining your annual pay rate. Below, you'll find a list of some of the most common careers in computer science along with the median salary associated with that career.
Computer Science Professor: $84,769
Computer Science Researcher: $113,190
Software Development Manager: $121,515
Security Architect: $120162
Information Technology Manager: $85,450
Data Modeler: $81,739
Another important thing to remember about projected salary is that the information we've included is just the median salaries reported for a particular position. Your mid-career and even late-career salary may be significantly higher in one of these positions. For instance, the highest paying position we've listed is that of a Software Development Manager, who can see entry-level salaries around $100,000. The lowest paying position that of a Data Modeler could see a late-career salary as high as $113,000.
What Computer Science Associations or Organizations Can I Join?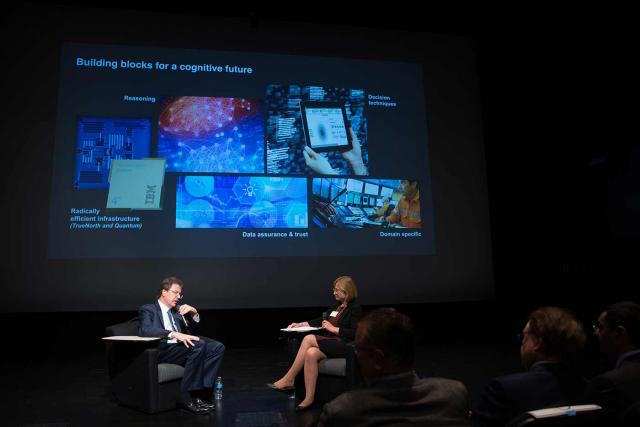 Professional associations and organizations in the field of computer science are almost innumerable. The key to choosing which one is going to be the best option for you is considering what niche you're in. There are hundreds of different facets to the computer science field, and there is bound to be a group that is the best fit for you. You should also consider the benefits of joining such an organization.
Some of them include subscriptions to industry news publications, free online seminars, discounts on some products and services, scholarships and grants, career placement assistance, networking events, and more. Consider how the benefits compare to the cost of membership and how you will use those benefits.
Some of the most common associations and organizations are the Association for Computing Machinery, the Institute of Electrical and Electronics Engineers, the Society for Information Management Systems, the Association for Women in Computing, the Association for Information Science and Technology, The Computing Research Association, the Institute for Operations Research and the Management Sciences, and the Society for Industrial and Applied Mathematics.
Look at what your options are, look at who operates a branch at your college, and even do some of your own research. There are a ton of options out there, and you're likely to reap a lot of benefits for your membership.
Related Rankings
Top Online Master's in Information Technology
Top Online Master's in Management Information Systems
Top Medical Coding Training Programs
You may also enjoy our ranking of the best colleges and universities with online phD programs.