Q: How fast can I get a master's degree online?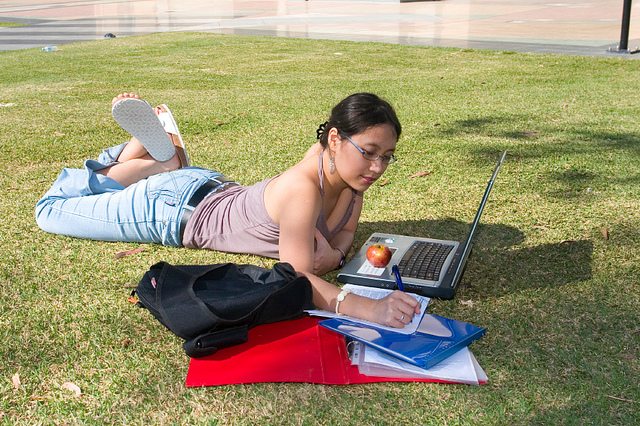 Find your degree
Online College Plan is an advertising-supported site. Featured or trusted partner programs and all school search, finder, or match results are for schools that compensate us. This compensation does not influence our school rankings, resource guides, or other editorially-independent information published on this site.
A: Students seeking their master's degree online can find certain accelerated programs which allow them to earn their master's degree in about 1 year.
Finding a degree offered online is relatively easy in the digital age, however, accelerated master's programs are still gaining popularity and are often only offered in a select few choices. Most of the accelerated master's degree programs offer students opportunities to earn the degree in as little as a year to 18 months.
See Also: Are Online Masters Degree Programs Worth Taking?
Some schools offer an opportunity to earn an accelerated master's degree using a 4 + 1 system, which is 4 years for earning a bachelor's degree while adding extra courses to the workload as they complete that degree. By the time the student has graduated with their bachelor's degree, they only have 1 year left to have earned their master's degree as well. This system could be very popular for students who are absolutely certain at the start of their college career that they want to get a master's degree and which major they want so that there aren't any setbacks on their way to getting their master's degree. Many students do decide to change majors in their college career, and unfortunately, this can add an extra year or even longer to the time spent in school.
Students who are going back to school for their master's degree will have to look around and be sure to do research to find an online accelerated program in their chosen major. Some institutions have online courses that are offered only in the accelerated format, so if the program that is being searched for is difficult to find, another option is utilizing accelerated courses and taking advantage of all semesters offered rather than taking summer and/or winter breaks off.
Any accelerated program is going to require a student to set aside a good deal of time in order to be successful in the completion of it. Many times the condensed courses will require students to set aside at least a couple additional hours each day to study and keep up with the fast pace since it's all of the same information as the full-length traditional courses. It is vital for a student to be sure that they have enough time in their day-to-day life to be able to be successful in an accelerated program. Adult students who are balancing a career and a family with school time may find that their other life activities do not leave enough time for an accelerated program.
When searching for a fast online master's degree, students need to be sure to research the school which is offering the program to be sure it is a quality school. Some key points to look for are accreditation, graduation rate if available, and what others who have attended the school have to say about it. The National Center for Education Statistics website and Niche are two reliable resources to find information about institutions of higher learning when evaluating schools and programs. Quality is nearly always more important than speed, so students should be sure that their school of choice is recognized for its academic standards as well as offering a fast master's degree program.
Related: How long does it take to get a bachelor's degree?
Opening image courtesy of Duke TIP.