Stevens Institute of Technology Ranking and Majors
Find your degree
Online College Plan is an advertising-supported site. Featured or trusted partner programs and all school search, finder, or match results are for schools that compensate us. This compensation does not influence our school rankings, resource guides, or other editorially-independent information published on this site.
Also known as SIT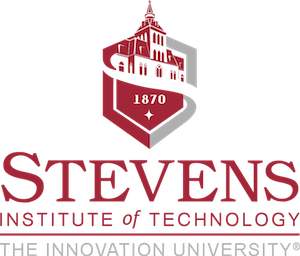 Stevens Institute of Technology, which is commonly referred to simply as SIT, is a private, not-for-profit research university located in Hoboken, New Jersey, with a satellite campus located in Washington, D.C. SIT was originally established in the year 1870 by noted philanthropist Martha Bayard Stevens. SIT is one of the oldest technological universities located in the United States and was the first college in the United States that was solely dedicated to mechanical engineering. The university is home to three national Centers of Excellence as designated by the United States Department of Defense and the United States Department of Homeland Security. The University is comprised of four academic schools: the Charles V. Schaefer, Jr. School of Engineering and Science; the School of Systems and Enterprises; the School of Business and the College of Arts and Letters through which the University 29 undergraduate degree programs, 22 Ph.D. programs, 43 Master's degree programs and 122 different professional certification programs to its more than 6,000 students. SIT has a student-to-faculty ratio of approximately 13:1 which ensures that attending students can get the specialized attention that they might need thanks to the relatively smaller class sizes.
SIT's undergraduate students may elect to participate in the university's cooperative education program–which combines classroom-based education with practical work experience–allowing them to gain roughly 18 months of verifiable and relevant work experience. The combination of SIT's rigorous program coursework and the acquired real-world application allows 73% of students that participate in the program to finalize their career path before graduation and 95% of participating students obtaining their desired career outcomes within six months after graduation. The combination of the available cooperative education program and Stevens Institute of Technology's rigorous, high-caliber degree programs ensure graduating students will have the skills and the knowledge necessary to be highly successful in their chosen career path. This makes SIT an excellent choice for any student looking for a university that will provide them the edge needed in today's workforce.
Stevens Institute of Technology Local Attractions
Stevens Institute of Technology's capabilities as a provider of a first-rate education is not the only positive thing students can look forward to when attending, as the city of Hoboken also has a lot to offer, including events, sights, activities, fine cuisine and an active nightlife. Some of the things to see and do in Hoboken include:
Featured Programs
Sinatra Park:
Sinatra Park, which was built in 1998, honors Frank Sinatra who was born in Hoboken. Sinatra Park's shape is designed in a Roman amphitheater style, and the Hoboken Division of Cultural Affairs regularly presents events at the park. There are Thursday concerts which feature a variety of New Jersey-based and regional musical acts and Shakespeare Mondays which is presented by the Hudson Shakespeare Company and is a part of their annual Shakespeare in the Park tour.
The Hudson Shakespeare Company, which puts on the annual Shakespeare in the Park tour, is a regional Shakespeare touring group which is based in Jersey City, New Jersey. What is interesting about them is that they often feature lesser-known Shakespeare works, such as The Two Noble Kinsmen and Timon of Athens. The play group also produces several modern day productions in non-theatrical venues, such as their courtroom-setting shows of Inherit the Wind and A Few Good Men which they put on in the Hoboken Municipal Courtroom.
Hoboken Arts and Music Festival:
The Hoboken Spring & Fall Arts and Music Festival presents annual artist and musical performances in Hoboken. The size of the event is ten blocks long, it hosts more than 400 vendor spaces, features three stages of live performances and includes a special section with activities for designed for children. The event attracts anywhere between 30,000 and 50,000 total visitors each year. Some of the past music headliners and performers have included: The Fountains of Wayne, Joan Jett, Patti Smith, John Eddie and Nancy Sinatra.
Online Degrees and Programs:
Stevens Institute of Technology offers to its distance learning students a selection of graduate degree-granting programs and professional certification programs to choose from, such as:
Certificates:
Acquisition and Management of Trusted Software Systems Graduate Certificate
Algorithmic Trading Strategies Graduate Certificate
Biomedical Engineering Graduate Certificate
Business Intelligence and Analytics Graduate Certificate
Business Process Management and Service Innovation Graduate Certificate
Graduate Degrees
Master's Degree in Business Administration
Master's Degree in Computer Engineering
Master's Degree in Computer Science
Master's Degree in Engineering Management
Master's Degree in Enterprise & Cloud Computing
Master's Degree in Enterprise Project Management
Master's Degree in Financial Engineering
Master's Degree in Information & Data Engineering
Master's Degree in Pharmaceutical Manufacturing
Master's Degree in Space Systems Engineering
What Makes the School Unique: Ties to NASA
Stevens Institute of Technology is one of only a few institutions of higher education that is a recognized provider of Space Systems Engineering education to National Aeronautics and Space Administration (NASA) employees. The Master's degree program in Space Systems Engineering offered through Stevens is taught in partnership with Teaching Science and Technology, Inc. (TSTI) and which is delivered by some of the most preeminent experts in the field of space systems. The Space Systems Engineering program is taught through the use of experiential learning techniques, which provides students with a more solid understanding of the subtle intricacies which are prevalent in the field, and allows them to have an edge in their career paths.
Other School Facts:
Stevens Institute of Technology is a member of the Empire 8 (E8) Conference, the Eastern College Athletic Conference (ECAC) and the National Collegiate Athletic Association (NCAA) Division III. The university's athletic teams are called the Ducks, and their mascot is Attila the Duck. SIT's various teams had collectively won 22 Empire 8 championships since 2007 when they switched to the conference, has been named ECAC Institution of the Year in 2008 and again in 2013; an honor that measures a combination of a school's student's athletic success and academic performance. Stevens is one of only three institutions of higher education to receive the ECAC Institution of the Year award more than once.
School's Website: https://www.stevens.edu/
School's Accreditation: Middle States Commission on Higher Education (MSCHE)
School's Values and Mission Statement: https://www.stevens.edu/about-stevens/mission
School's Motto: Per Aspera Ad Astra – "Through Adversity to the Stars"
School's Mascot: Attila the Duck
School's Colors: Stevens Red and Grey