Florida State University Online – FSU Online – Football, Campus and Ranking
Find your degree
Online College Plan is an advertising-supported site. Featured or trusted partner programs and all school search, finder, or match results are for schools that compensate us. This compensation does not influence our school rankings, resource guides, or other editorially-independent information published on this site.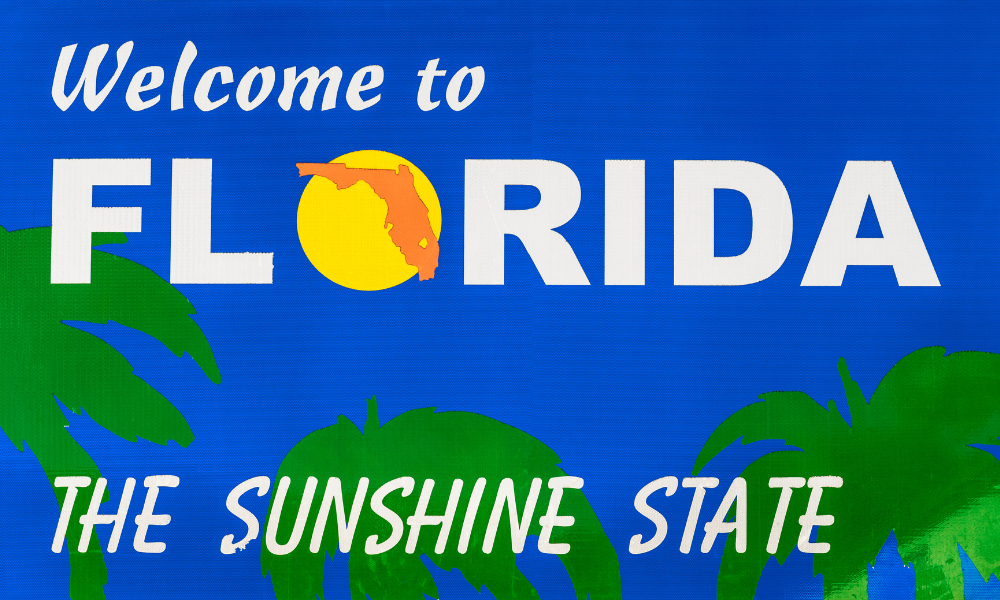 Also known as FSU and Florida State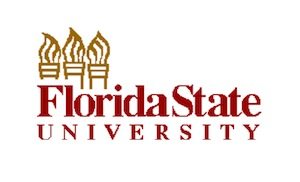 Florida State University, which is commonly referred to simply as FSU, is a public sea-grant and space-grant research university which is located in Tallahassee, Florida. FSU was originally established in 1851 as the East Florida Seminary. Florida State is classified by the Carnegie Foundation as being a Research University with a Very High Research Activity rating, and the university is made up of 16 different colleges and schools, through which FSU offers more than 129 undergraduate degrees and 231 graduate degrees. The 16 colleges and schools that comprise FSU includes the College of Arts & Sciences; the College of Human Sciences; the College of Education; the College of Music; the College of Social Work; the School of Dance; the College of Fine Arts and others. The most popular Colleges based on student enrollment are the College of Arts and Sciences, Business, Social Sciences, Education, and the College of Human Science. In addition to FSU's 16 colleges and schools, the university also operates more than 110 centers, facilities, labs, and research institutes such as the National High Magnetic Field Laboratory, the High-Performance Materials Institute, and the Center for Advanced Power Systems.
We Ranked Florida State University Online:
#3 in Top 20 Best Online Colleges in Florida,
#6 in The 25 Best Masters Programs in Educational Leadership,
#8 in the Top 100 Best Online Colleges,
#7 in The House of Gryffindor in Top 60 Schools Sorted into Hogwarts' Houses,
#8 in Top 20 Colleges for League of Legends eSports Gamers,
#24 Top 50 Online Colleges with the Highest Student Satisfaction,
#13 in Top 20 Online Colleges with the Best Retention Rates,
#37 in Top 50 Online Schools with the Best Websites,
In 10 Top Online Colleges That Will Help Launch Your Career,
#10 in Top 10 Online Bachelors Degrees in Computer Science; and
#1 in Top 10 Online Bachelors Degrees in Criminal Justice
Featured Programs
FSU has a very active Greek Life, with four groups present on-campus: the Interfraternity Council (IFC) which comprises 22 fraternities. These are as follows: The Panhellenic Association which is made up of 17 sororities, The Multicultural Greek Council which consists of 11 cultural organizations (Latino, Asian, South Asian, et cetera) and The National Pan-Hellenic Council which is made up of 8 historically black organizations. Also, The Order of Omega and Rho Lambda Honor Societies also have chapters at Florida State. In total, there are 69 total sororities and fraternities present, totaling more than 6,500 student members and being encompassed by The Office of Greek Life at Florida State University. The university's Greek Life is not the only social activity that students can engage in at FSU; there's also more than 700 organizations and clubs present; such as the Gold Scholar Society, InternatioNole, and the Student Alumni Association.
Florida State University Local Attractions
Aside from the student organizations and events at Florida State, the surrounding area of Tallahassee, Florida also has a lot to offer in the way of entertainment, such as:
Tallahassee Greek Food Festival:
The Tallahassee Greek Food Festival is a festival which is held yearly in mid-October and is hosted by the Holy Mother of God Greek Orthodox Church. The goal of the festival is to give the local community a taste of Greek food, music, culture and entertainment. Traditional Greek foods are a large part of this festival, and some of the foods typically available include spanakopita, gyros, tzatziki, baklava, skordalia, melitzanosalata, melomakarona, and kourabiedes.
The Red Hills Horse Trials is one of the equestrian world's top annual events and is a competition which is held by the United States Eventing Association. The competition consists of a Dressage section, a Cross-Country section, and a Show Jumping section. The Red Hills Avenue of Shops provides visitors with a variety of vendors that sell wares such as English tack and riding apparel, horse jumping equipment, specialty horse feeds and horse-related works of art such as jewelry, paintings, and sculptures.
Lake Ella is a 12-acre area which features three large fountains and is used for recreation, flood protection, and storm water pollution control. Lake Ella is incorporated into the 6.5-acre Fred Drake Park, which has picnic shelters, a site for community activities and a paved walking trail that completely encircles the lake available for visitors to enjoy. The lake is also home to many ducks, geese, pigeons and turtles which many visitors enjoy feeding and watching.
Florida State University Online Degree Programs:
FSU provides distance learning students with a selection of undergraduate degree-granting programs, graduate degree-granting programs and professional certification programs in an online and asynchronous format. Some of the academic programs offered are:
FSU Distance Learning Online Certificates:
Certificate in Leadership Studies
Certificate in Public Administration – Emergency Management
Certificate in Multicultural Marketing Communication
Certificate in Criminology
Advanced Certificate in Event Management
Advanced Certificate in Health Information Technology
Advanced Certificate in Nurse Educator – Post-Master's
Florida State University Online Undergraduate Degrees:
Bachelor of Science in Public Safety and Security (Crime Scene Investigation Concentration)
Bachelor of Science in Public Safety and Security (Law Enforcement Intelligence Concentration)
Bachelor of Science in Public Safety and Security (Law Enforcement Operations Concentration)
Bachelor of Science in Computer Science
Bachelor of Science in Criminology
Bachelor of Science in Social Science
Bachelor of Arts in Computer Science
FSU Online Graduate Degrees
Master's Degree in Business Administration
Master of Science in Management Information Systems
Master of Science in Information Technology
Master of Science in Criminal Justice Studies
Doctor of Education in Educational Leadership and Policy
What Makes FSU Unique: Cancer Treatment Connections
Robert A. Holton, the current Professor of Chemistry at Florida State, is a chemist that is lauded for his work regarding the chemical synthesis for Taxo, which is a widely used and highly effective anti-cancer drug. Robert Holton's team found a semisynthetic route to paclitaxel in 1989, and FSU then signed a deal shortly after with pharmaceutical manufacturer Bristol-Myers Squibb to license their semisynthesis and future patents. Robert Holton's work in chemistryhas has a large, positive impact on the world by saving many people from the devastating effects of ovarian, breast, lung, bladder, prostate, melanoma and esophageal cancers as well as other types of solid tumor cancers.
Other FSU Facts:
A small sampling of Florida State University notable alumni includes:
Suzy Covey (pioneer in XML coding);
Carolyn S. Griner (former Director of the NASA Marshall Space Flight Center);
Winston Scott (former astronaut);
Alan Ball (screenwriter and creator of Six Feet Under, True Blood and American Beauty);
Senait Ashenafi (actress known for her roles in The Fresh Prince of Bel-Air and General Hospital);
J. David Armstrong (president of Broward College);
Judith A. Bense (president of the University of West Florida);
Charles T. Meide (an underwater and maritime archaeologist and currently the Director of LAMP (Lighthouse Archaeological Maritime Program);
Maria Zemankova (creator of the theory of Fuzzy Relational Database System) and;
Stephanie Abrams (meteorologist for The Weather Channel)
Florida State University's Website: https://www.fsu.edu/
Florida State University's Accreditation: Southern Association of Colleges and Schools (SACS)
Florida State University's Motto: Vires, Artes, Mores – "Strength, Skill, Character"
Florida State University's Mascot: Seminoles
Florida State University's Colors: Garnet and Gold