Texas Tech University – Majors, Mascot and Ranking
Find your degree
Online College Plan is an advertising-supported site. Featured or trusted partner programs and all school search, finder, or match results are for schools that compensate us. This compensation does not influence our school rankings, resource guides, or other editorially-independent information published on this site.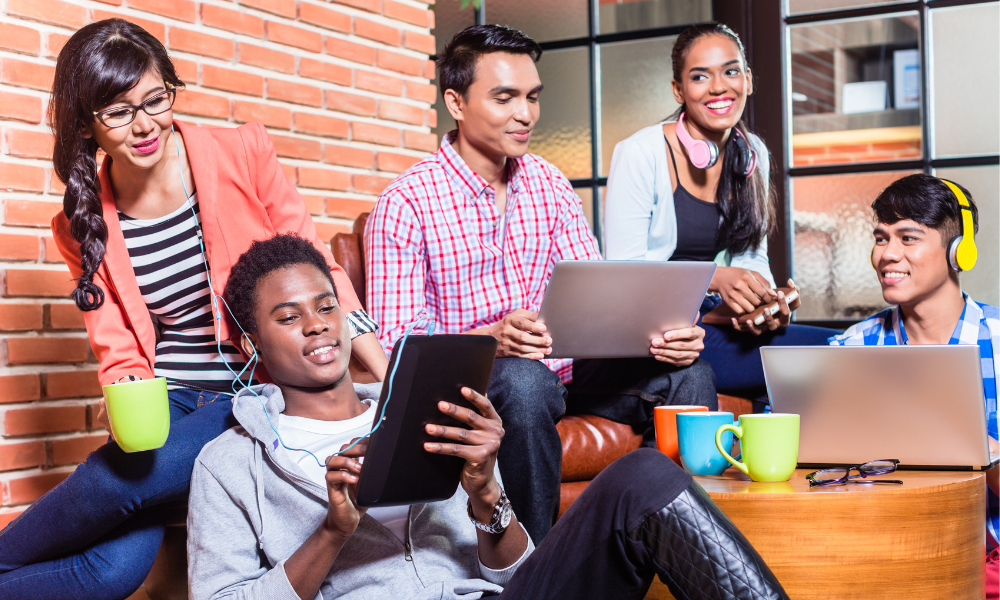 About Texas Tech University


Texas Tech University — often referred to as Texas Tech or simply TTU — is a public state-funded research university located in the city of Lubbock, Texas. TTU is the flagship institution of the Texas Tech University System, which consists of four separate universities within the state of Texas; of which two are academic institutions and two are health institutions.
The university offers degrees in more than 150 different courses of study across its 13 colleges. In addition to this, the school also hosts 60 research centers and institutes throughout Texas that specialize in various areas of study. Texas Tech University has awarded over 200,000 degrees since the first class graduated in 1927; this includes over 40,000 graduate and professional degrees that have been conferred to students. Texas Tech online degrees are now a very popular option.
The Carnegie Foundation for the Advancement of Teaching classifies Texas Tech as a research university having "highest research activity". Research projects into the areas of pulsed power, grid computing, nanophotonics, epidemiology, the atmospheric sciences and wind energy are the most prominent at TTU.
Featured Programs
Texas Tech online degrees have been widely featured in our online college rankings:
#3 Top 20 Best Online Colleges in Texas
#39 Top 100 Best Online Colleges
#7 Top 25 Online Masters In Nursing Programs
#7 Slytherin House – Top 60 Schools Sorted into Hogwarts' Houses
We also have a ranking of the best Texas colleges.
Red Raider Voices:
We asked a diverse group of TTU students and alumni to describe their overall experience at the school, as well as their favorite things about TTU. Here's what we learned:
Texas Tech is a school that immediately feels like home to many students. It has a reputation as a party school, but offers high quality degree programs and a great deal more.
Students tell us that the people at Texas Tech University are friendly and supportive — and everyone at the school is a passionate Red Raider. TTU has second to none school spirit and an incredible alumni network. Football games are a crowd favorite among students, alumni and the community.
The professors, advisers and staff are dedicated to helping students succeed and seem to truly enjoy their work. Texas Tech University is popular among recruiters and facilitates face time between students and recruiters during frequent job fairs.
Overall, the students we spoke with shared a deep love for Texas Tech and couldn't imagine going to college anywhere else. School spirit and tradition run deep at TTU.
Texas Tech University History
This one of a kind school was established on February 10, 1923, and was originally known as the Texas Technological College. Texas Tech University shares its campus with the medical school Texas Tech University Health Sciences Center, thus making it the only campus in the state of Texas to house an undergraduate university, a school of law and a medical school at the same location. This presents many unique opportunities for local residents and students that attend Texas Tech.
The school's Spanish Renaissance-themed campus and architecture, described by author James Michener as "the most beautiful campus west of the Mississippi until you get to Stanford", has been awarded the Grand Award for excellence in grounds-keeping. The Grand Award and has been noted for possessing a public art collection that is ranked among the ten best in the United States. In addition to the beautiful architecture, landscaping and art collection, Texas Tech offers to its students many amenities, programs and school traditions. One of the most well known of these school activity traditions is known as the Carol of Lights.

TTU's Carol of Lights is a much-loved annual event, sponsored by the Residence Halls Association. It is traditionally held on the first Friday in December to celebrate the holiday season at the university. The holiday event begins with a carillon concert from the 43 bells which are located in the West Tower of the Administration Building followed a torch-light processional performed by the school's Saddle Tramps and High Riders spirit organizations. The Texas Tech Trombone Choir and combined choirs lead the gathered crowd of students, faculty and visitors in singing various Christmas carols and the illumination ceremony culminates with a soloist performance of "O Holy Night" in the Science Quadrangle. This is followed by the lighting ceremony itself, where 13 buildings located within the Texas Technological College Historic District are brilliantly illuminated with over 25,000 red, white, and orange lights.

This tradition first started in 1959 when Texas Tech University Board of Directors member Harold Hinn planned and provided the funding needed to cover both the Science Quadrangle and Administration Building with approximately 5,000 Christmas lights. However, students were away on Christmas break and did not get to see the display that was created. The following year, the Residence Hall Association sponsored the event under the name of Christmas Sing.
In 1961, the event was renamed to the Carol of Lights and the display was increased to a staggering 16,000 lights. The tradition has since then grown to include decorations like the 38-foot Christmas tree that is lit up every year, 3,000 luminaries lining the sidewalks of the Memorial Circle and an impossible-to-miss 21-foot fresh pine wreath hung on the Physics and Geosciences building.
Year-Round Attractions Near Texas Tech University
Although not located near a major city, there are many things to do and see throughout the entire year in the Lubbock area that surrounds Texas Tech University's campus. Some of these attractions are:
The Independence Day Festival
Every year on July 4, Lubbock hosts the 4th on Broadway event, an Independence Day festival. This large event is free to the public, and is considered the largest free festival that takes place in Texas.
The day's activities usually include a parade in the morning, a street fair along Broadway Avenue with food stalls and live bands through the entire day, the Early Settlers' Luncheon and an evening concert and fireworks program. Broadway Festivals Inc., the non-profit corporation which organizes the event, and the company's purpose is to organize, conduct and finance downtown celebrations to focus attention on the historical and cultural significance of the city of Lubbock, Texas.
The National Cowboy Symposium and Celebration
The National Cowboy Symposium and Celebration, an annual event celebrating the prototypical Wild West cowboy archetype, takes place in Lubbock. The event, held annually in September, features various aspects of Wild West art, music, cowboy-inspired poetry, stories and the presentation of scholarly research papers on cowboy and the Old West culture and the history of the American West.
A chuckwagon cook-off and horse parade also take place during the event. A chuckwagon or chuck wagon is a type of "field kitchen" covered wagon. They were historically used for the storage and transportation of perishable food and cooking implements on the vast prairies of the west region of the United States and parts of Canada. Such wagons formed part of a wagon train of settlers or fed traveling workers such as cowboys or loggers. These chuckwagons are typically used today in various cooking competitions, such as the one that takes place during The National Cowboy Symposium and Celebration.
The West Texas Walk of Fame
The West Texas Walk of Fame originally began as a small tribute to the rock-and-roll legend Buddy Holly. Larry Corbin and Jerry Coleman were in Nashville visiting their singer and songwriter friend Waylon Jennings when Waylon Jennings brought up the subject of recognizing and memorializing Buddy Holly. This conversation culminated into a concept of honoring the ever-growing list of famous artists and musicians who have come from the West Texas area.
The West Texas Walk of Fame honors those individuals and musical groups with a strong connection to Lubbock and the West Texas area and who have devoted a large part of their lives to the development and production of the performing and visual arts. The West Texas area, for the purposes of this program, is generally interpreted as a 150-mile radius of Lubbock. The West Texas Walk of Fame has honored many musicians, musical groups, songwriters, visual artists, actors, poets, producers and entertainers.
The Lubbock Symphony Orchestra
The Lubbock Symphony Orchestra was founded in the year of 1946 and regularly performs at the Lubbock Memorial Civic Center Theatre. The Lubbock Memorial Civic Center, where the orchestra performs, was built in the year 1977 and was dedicated in the memory of the many local residents who died in a 1970 tornado that struck the site of the Civic Center. Located in front of the center is a large statue honoring Buddy Holly. In addition to the the performances of The Lubbock Symphony Orchestra, the annual National Cowboy Symposium and Celebration is hosted annually at the Lubbock center.
The National Ranching Heritage Center
The National Ranching Heritage Center is a cultural and historical museum that is designed to provide education and entertainment through the use of various exhibits and activities. Some of these exhibits include Writers of the Purple Sage (this unique exhibit features more than 60 different Western writers who helped shape the public views and ideals of the American West), Lever-Action Rifles Exhibit (explores the development and rich history of the lever-action rifle and its valuable role in shaping the American West), Ray Rector: Cowboy Photographer (Ray Rector (1884-1933) captured the day-to-day life of an early 20th century cowboy by photographing scenes on various ranches surrounding Stamford, Texas. This exhibit shows off his various photographs) and a Before the Grid exhibit (which teaches patrons about how life was before electricity made everything so darn easy).
Cactus Theater
The Cactus Theater was built in 1938. The Art Deco style theater was designed by architect Robert Maxey as a "second-run" movie theater and had a seating capacity of approximately 720. The facility used what is known as a washed air cooling system and had a spectacular marquee, which beckoned with over 750 frontage feet of bright, neon lighting.
The Cactus Theater originally remained opened for twenty years. However, by 1957, there were seventeen different movie theaters in the city that were competing for its business. The competition from the other traditional theaters and the popularity of six new drive-in theaters in the local area forced the much older Cactus Theater out of business. The Cactus Theater closed its doors in 1958, but was remodeled and reopened in 1993 after being refurbished into a dual live performance / movie theater.
More Events in and Around Lubbock
The campus offers a detailed Events Calendar with current local and university events.

Texas Tech Online Degrees and Programs:
In addition to the high-quality degree-granting programs that are available on-campus, Texas Tech University has many degree programs that are available to distance learners through the school's Worldwide eLearning division. A sampling of these include:
eLearning with TTU Blackboard
Texas Tech University's Worldwide eLearning division supports the school's faculty and staff with Blackboard support and instructional design services. Texas Tech online degrees feature TTU Blackboard support, which includes Basic and Advanced Face-to-Face Training, Student Tutorials and Troubleshooting Assistance. Because of the school's Blackboard support, the faculty is able to efficiently and easily use all of TTU Blackboard's functions to assist distance learners as much as possible, quickly and easily.

What Makes the School Unique: Tuition Cost

Texas Tech University's tuition costs per credit hour for in-state students, out-of-state students and distance learners is relatively affordable and cheap when compared to schools of a similar caliber. The school was named a top value by Kiplinger–a respected publisher of business forecasts and personal finance advice–in recent years due to this affordability. This affordability also provides students with a very favorable return on investment (ROI) meaning that the ratio of cost to earning potential after graduation is a lot better than many other schools. Texas Tech has been widely recognized and applauded for its outstanding ROI.
To add further value, TTU offers many scholarship and tuition grant programs to eligible attending students. Texas Tech rewards exceptional students with merit-based scholarships and also provides a large amount of need-based financial assistance to qualified families. Additionally, there are also athletic, band, choral, fine arts and various other departmental awards available through the school's individual departments. TTU also provides services to help parents and students uncover college cash with hard to find federal and state grants. This school truly goes above and beyond to help students afford a high quality education.
The school's tuition and fee costs for in-state students per credit hour: $170.00
The school's tuition and fee costs for out-of-state students per credit hour: $440.00

Other School Facts:
One of the most well-known and easily recognized landmarks on the school's campus is the statue of Will Rogers on his beloved roping horse Soapsuds, which is treasured by both the faculty and the student body. The statue, entitled "Riding Into the Sunset", has resided at the very center of the school's campus since it was dedicated on February 16, 1950, by Will Rogers' long-time personal friend Amon G. Carter.
Carter claimed that Texas Tech University's campus was the ideal setting for the statue, and that it would be an appropriate addition to the school's traditions and scenery of West Texas. The statue–which is estimated to have cost approximately $25,000 at the time of its dedication–stands 9 feet and 11 inches tall and weighs 3,200 pounds. The inscription on the plaque at the base of the statue reads: "Lovable Old Will Rogers on his favorite horse, 'Soapsuds', riding into the Western sunset."
Texas Tech University Website: https://www.ttu.edu/
TTU on YouTube: Texas Tech University Channel
Texas Tech University's Accreditation: Southern Association of Colleges and Schools Commission on Colleges (SACSCOC)
TTU's Values and Mission Statement: https://www.ttu.edu/about/mission.php
Texas Tech's Motto: "From here, it's possible."
TTU's Mascot: Masked Rider and Raider Red
Texas Tech University's Colors: Scarlet and Black