Top 5 Online Colleges with the Best PhD in Public Health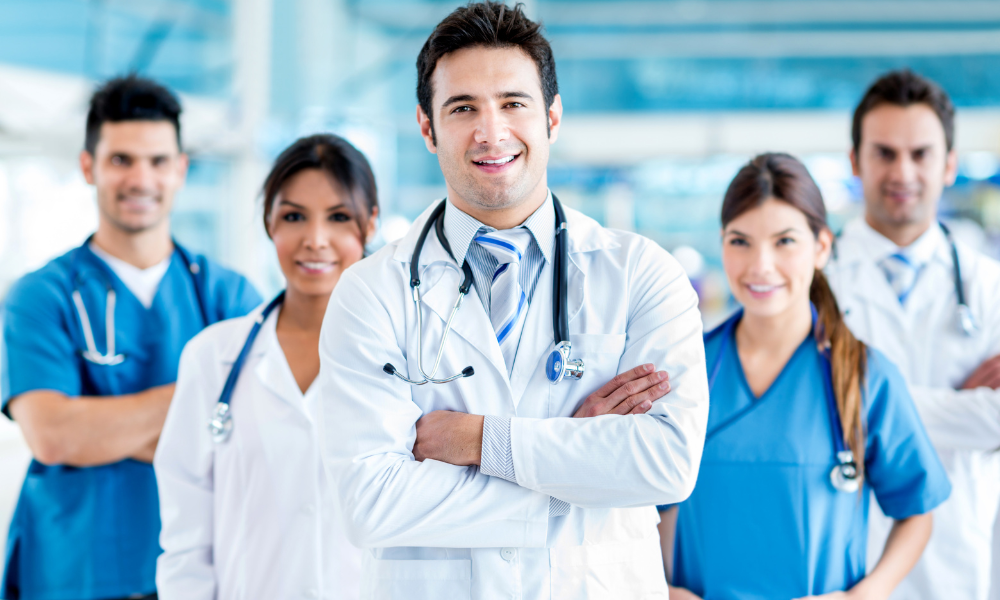 Find your degree
Online College Plan is an advertising-supported site. Featured or trusted partner programs and all school search, finder, or match results are for schools that compensate us. This compensation does not influence our school rankings, resource guides, or other editorially-independent information published on this site.
Types of PhD in Public Health Degrees
There are two types of doctorates that you can earn in the field of public health, which are the Doctor of Philosophy or PhD, and the Doctor of Public Health or DrPH. Both of these degrees are going to be represented in this ranking, as are degrees directly related to the field of public health. Both of them have a unique application from a professional standpoint; however, there is a broad range of meaningful and well-paid careers in public health. A few careers you can pursue with either of these include positions as a healthcare administrator, an epidemiologist, a public health administrator, a health informatics specialist, or a public health project administrator. Positions like this are available in hospitals, social or governmental organizations, and so much more. The average salary range for someone with a doctorate degree in public health varies between $55,000 annually up to over $70,000.
A doctoral degree is the highest academic achievement that a person can earn, and it is an incredible undertaking. Public health is a vital field worldwide because it's firmly focused on combating health problems all over the globe by controlling disease and; reducing hazards to community wellness like environmental problems, substance abuse, limited access to healthcare, and so much more. This field is an excellent option for those of you who have a passion for health, about building up communities that need it the most and providing vital access to healthcare to everyone regardless of their socioeconomic challenges. If these crucial issues mean something to you, or any of these careers are ones that fit in with your professional goals, you can start the next educational step right from your computer. More and more schools are implementing online public health degree programs into their curriculum each year. In this article, you can read about the top five best online doctorates in public health available right now.
Methodology
We scored every school in the United States that offers public health doctoral programs online, fully online or in a partially online format. Each school was scored out of a possible 200 points. In order to be considered for this article, schools had to be currently and fully accredited and had to not be a for-profit institution. The scores were created using the following:
Featured Programs
50% Freshman Retention Rate and;
50% Graduation Rate
Those two rates are the key to our methodology because historically, in combination they are strong indicators of student satisfaction and educational quality. To gather those statistics and the information presented about each institution the school websites were used whenever possible. In the event that the information we needed couldn't be acquired through the schools' individual websites, the databases of both U.S. News & World Report and the National Center for Education Statistics. After compiling the data, the two rates were added together to determine the final score for each school. The entire list was then ranked according to that score, and the top five highest scoring schools are presented to you in this article.
If any two schools were to score the same, we used the alphabetical order of their names as a tie-breaking criterion. It is important to note that no school on this list was given preferential treatment for any reason. Anyone who uses the methodology as described would draw the same results. However, due to incomplete information, there may be a small selection of schools that would have ranked in this article had the information been available. No for-profit schools were included in this article.
5: University of Illinois at Chicago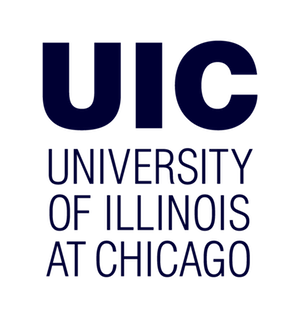 The University of Illinois at Chicago is most commonly referred to just as UIC, and it is a public research university in Chicago, Illinois. It is the largest university in the Chicago area and operates the largest medical school in the United States. The university was founded in 1965 but has roots in several private health colleges that date back to 1859. After the University of Illinois was chartered, the Chicago branch was operating as a polytechnic branch until becoming fully incorporated into the college and becoming part of the University of Illinois System. There are over 200 degree programs available at UIC that serve 29,120. The university is comprised of 15 schools and colleges that are accredited as a whole by the Higher Learning Commission. The College of Public Health became its own entity in 1970.
The University of Illinois at Chicago has ranked among the top 100 best national public universities by U.S. News & World Report. Ten percent of Chicago residents are alumni, and 1 in every eight doctors in Illinois earned their degree at UIC. The Doctor of Public Health or DrPH, online at UIC is a Doctor of Public Health in Leadership. It is unique in that not many programs tailored to students pursuing a doctoral degree in public health focus directly on leadership. Students will receive a rigorous and well-rounded education comprised of the latest research, practice, and theory. Applicants the already hold an MPH can transfer up to 32 credits. There are a few on-campus components to this degree that are carried over summer for distance learners.
UIC Website: https://www.uic.edu
Freshman Retention Rate: 80%
Graduation Rate: 50%
Final Score: 138/200
4: University of South Florida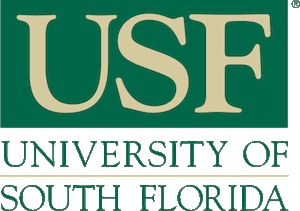 The University of South Florida is a public space-grant research university in Tampa, Florida. It is a member institution of the State University System of Florida. The university, commonly called just USF, has been accredited by the Southern Association of Colleges and Schools, Commission on Colleges since 1965. It was founded nearly a decade prior, in the year 1956. USF was the first independent state university that came to fruition in the 20th century. Courses began in 1960 and the university steadily expanded over the next several decades. Now, USF is comprised of the College of Arts and Sciences; College of Behavioral & Community Sciences; the Muma College of Business; the College of Education; the College of Engineering; the Patel College of Global Sustainability; the College of Graduate Studies; the Honors College; the College of Marine Science; the Morsani College of Medicine; the College of Nursing; the College of Pharmacy; the College of Public Health and; the College of The Arts. USF and its constituents has ranked in the top 100 of 13 different ranking articles by U.S. News & World Report.
The College of Public Health, which opened in 1984, ranked #16 in the country this year. The Doctor of Public Health is offered with a concentration in Advanced Practice Leadership in Public Health. This degree program focuses on practice-based careers, which prepares students for positions in health departments, non-profit organizations, and even international agencies. It admits distance-learners for the fall, spring, and summer semesters. If students live in proximity to the campus, they are welcome to complete the program in a blended format, but this isn't required. It is designed this way so that working professionals can advance their education and career without disrupting their professional lives.
USF Website: https://www.usf.edu
Freshman Retention Rate: 90%
Graduation Rate: 67%
Final Score: 157/200
3: Indiana University-Bloomington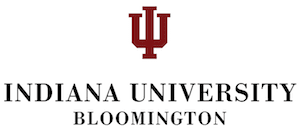 Most widely known as just Indiana or IU Bloomington, Indiana University Bloomington is the flagship campus of the Indiana University System. It is located in Bloomington, Indiana. It is also the largest university in the system, with just shy of 50,000 total students. It was founded in 1820 as the State Seminary with a humble inaugural class of just 12 students. Now, the large student body represents students from all 50 states, the nation's capital, Puerto Rico, and over 150 countries around the globe. IU Bloomington is accredited by the Higher Learning Commission, along with 11 programmatic accreditations from seven different agencies. Almost 50 of their programs have ranked in the top 25 in previous ranking publications put out by U.S. News & World Report. Specific programs have ranked incredibly by the same authority, as well as in other publications from Forbes, and the Academic Ranking of World Universities. IU Bloomington was once designated as the 5th largest producer of Fortune 500 CEOs in the world and #1 among public institutions.
IU Bloomington is made up of 16 different colleges and schools. The School of Public Health Bloomington boasts almost 3,000 students and 24,000 living alumni. The Doctor of Public Health in Global Health Leadership program is a three-year online program that is presented synchronously in a cohort model. There are three face-to-face meetings required for each of the first two years, and students will have to defend their dissertation in front of a faculty panel on campus. Aside from those minimal on-campus requirements, all coursework can be completed entirely online. Students will take courses that cover essential subjects in global health, such as Financing Global Health and Global Health Policy Analysis and Advocacy as well as a variety of leadership and research-oriented courses as well. The curriculum and faculty are both international, creating a thorough and uniquely insightful educational experience.
IU Bloomington Website: https://www.indiana.edu
Freshman Retention Rate: 91%
Graduation Rate: 76%
Final Score: 167/200
2: University of North Carolina at Chapel Hill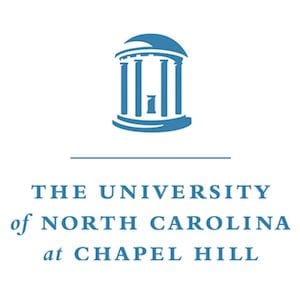 School Profile
The University of North Carolina at Chapel Hill is the flagship campus of the University of North Carolina System. It is a public research university that in Chapel Hill, North Carolina that is accredited by the Southern Association of Colleges and Schools, Commission on Colleges. It is often just referred to as UNC-Chapel Hill, and it was originally chartered by the North Carolina General Assembly in 1789. It is one of three other institutions that claim to be the first public university in the nation, while that hasn't been confirmed, UNC-Chapel Hill is the only public university to confer degrees in the 18th century. Now, there is an excess of 300,000 living alumni. Among them, James K. Polk, Andy Griffith, Michael Jordan, high-powered CEOs, NASA administrators, and more. The student body is almost 30,000 strong and represents every state, and nearly 50 other countries. Those students have the choice of almost 250 different programs of study.
UNC-Chapel Hill was named a Public Ivy in 1985 by author Richard Moll. In addition to that, it has ranked among the top 5 public colleges and universities numerous times according to U.S. News & World Report. The university is represented here by its Executive Doctoral Program in Health Leadership through the Gillings School of Global Public Health. In addition to the university's accreditation, this division, in particular, is accredited by the Council on Education for Public Health. The online public health degree program is a three-year undertaking. The first two years are when you will complete your coursework, and each year requires three on-campus meetings with your cohort. The third year is when you will take your comprehensive exam and complete your dissertation.
UNC Chapel Hill Website: https://www.unc.edu
Freshman Retention Rate: 96%
Graduation Rate: 91%
Final Score: 187/200
1: Johns Hopkins University

Johns Hopkins University is a private research university in Baltimore, Maryland. It was founded in 1876 and holds the title of first research university ever to be established in the United States. The university is referred to most often as its nickname Johns Hopkins and is accredited by the Middle States Commission on Higher Education. Johns Hopkins has campuses throughout Maryland and Washington D.C. along with operating centers in China, Italy, and Singapore. There are degree programs at the bachelors, masters, doctoral, and certificate levels offered in a broad range of academic areas. JHU is home to 23,917, and while they do offer undergraduate programs, almost 18,000 of those students are enrolled in graduate programs. Johns Hopkins holds high rankings in a myriad of categories, like nursing, medicine, and research from publications ranging from large to small. Some of those who have given JHU these accolades are U.S. News & World Report, QS Top Universities, and Forbes.
The Doctor of Public Health program is a part-time program of study that is offered primarily online. There are a few meetings required in Baltimore in the first and second years of the program. Students are not typically admitted on a full-time basis because the program is designed for individuals that already have a career that they are maintaining at the same time. Because of the part-time schedule, it generally takes a period of four to six years to graduate. You are encouraged to begin developing your dissertation proposals upon acceptance of the program, and high importance is placed on your dissertation throughout the completion of your coursework. Students are admitted in the summer and winter, and all core and concentration classes are entirely online.
Johns Hopkins Website: https://www.jhu.edu
Freshman Retention Rate: 96%
Graduation Rate: 92%
Final Score: 188/200
Related Rankings: