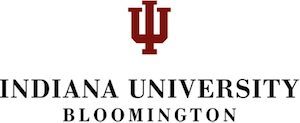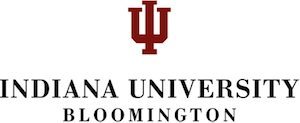 Indiana University Bloomington is a public research university which is located in Bloomington, Indiana. Indiana University Bloomington (which is commonly referred to as IU Bloomington) is the flagship campus of the Indiana University System, and is the largest member institution, with over 48,000 enrolled students. IU Bloomington was originally established in 1820 as the State Seminary and was a Presbyterian-affiliated university. The first college professor was Baynard Rush Hall–a Presbyterian minister–who acted as the sole professor of all the offered classes from 1825 to 1827. Professor Hall was a Classicist who focused on Greek, Latin, and Classical Philosophy, firmly believing these areas formed the strongest foundations for a higher education. Later the State Seminary's name was changed to Indiana College (1829) and again to its present-day name Indiana University (1839). IU Bloomington was originally a men-only university until 1867, when it admitted its first female student Sarah Parke Morrison, making IU Bloomington the fourth public university to admit women on an equal basis as male students.
We ranked Indiana University Bloomington:
#23 in Top 50 Online Schools with the Best Websites,
#8 in Top 20 Online Colleges Near Chicago; and
#17 in The 25 Best MBA in Entrepreneurship Programs
IU Bloomington maintains three museums (the Sidney and Lois Eskenazi Museum of Art, the Mathers Museum of World Cultures and the Grunwald Gallery of Art), each of which are very popular institutions for students and the surrounding communities for both cultural and historical insight. The Sidney and Lois Eskenazi Museum of Art, in particular, is an important museum and is consistently ranked as being among one of the best university art museums in the nation. The art museum houses many important and influential works which actively represent the areas of Africa, Oceania, North and South America, Ancient Greece, Ancient Rome and European Modernism.
The area of Bloomington, Indiana has many activities and sights available for visitors and attending students to busy themselves with, such as:
Upland Brewing Company:Upland Brewing Company was founded in 1997 and is currently the second-largest brewery in the state of Indiana and is the largest microbrewery in the state. Upland Brewing Company offers tours, holds events and, as one of the most popular local breweries, has many souvenirs for sale, including clothing, gift cards and beer accessories such as beer koozies and bottle openers.
Lake Lemon:Located approximately 10 miles northeast of Bloomington, Lake Lemon is a 1,650-acre reservoir lake which is home to two dozen varieties of fish, various wildlife including beavers and muskrats and many species of birds including bald eagles. The area features two publicly-accessible parks, marinas, a nature trail, beaches and a shelter house. The area also plays hosts to private yacht club called Bloomington Yacht Club.
Buskirk-Chumley Theater:The Buskirk-Chumley Theater was built in 1922 and originally featured a mix of vaudeville and silent movies. Today the theater shows classic films and puts on live performances. Gatsby's Theater Café operates in the storefront in front of the theater and the theater hosts the annual Pride Film Festival, an LGBTQ+ film festival which celebrates the local LGBTQ+ community. The festival features both full-length and short films from all over the world, various live performances, discussions with scholars and filmmakers and a Saturday night dance party.
Indiana University Bloomington Online Degrees and Programs:
Indiana University Bloomington has a myriad of undergraduate, graduate and professional certificates from which distance-learning students can choose. These education programs are taught by the same highly-qualified and caring faculty that teaches the on-campus class counterparts, so students can rest-assured that they are receiving a top-notch education. Some of the available fully online programs are:
Certificates:
Applied Computer Science, Undergraduate Certificate;
Applied Mathematics, Undergraduate Certificate;
Business Management, Graduate Certificate and;
Clinical Informatics, Graduate Certificate
Undergraduate Degrees:
Histotechnology, Associate's Degree;
Business Administration, Bachelor of Science;
Communication Studies, Bachelor of Science or Bachelor of Arts;
Criminal Justice, Bachelor of Science;
English, Technical and Professional Writing, Bachelor of Arts;
Health Information Management, Bachelor of Science;
Health Sciences, Bachelor of Science;
Labor Studies, Bachelor of Science/a>;
Mathematics, Bachelor of Science;
Natural Science and Mathematics, Mathematics Concentration, B.A.;
Nursing, Registered Nurse to Bachelor of Science in Nursing;
Business Analytics, Master of Science;
Educational Leadership, Master of Science;
Global Supply Chain Management, Master of Science;
Literacy, Culture, and Language Education, Master of Science;
Marketing, Master of Science;
Music Technology, Master of Science;
Music Therapy, Master of Science;
Nursing Education, Master of Science;
Nutrition & Dietetics, Master of Science;
Product Stewardship, Master of Science;
Public Affairs, Master of Public Affairs (MPA);
Recreational Therapy, Master of Science;
Social Work, Master of Social Work (MSW)/a>;
Special Education, Master of Science;
Strategic Management, Master of Science;
Literacy, Culture, and Language Education, Ed.D.;
Ph.D. in Nursing Science
What Makes Indiana University Bloomington Unique: Indiana Memorial Union
The Indiana Memorial Union is a student union building and is the second-largest student union in the United States. The union was founded in 1909 by IU Bloomington student John Whittenberger. The Indiana Memorial Union was dedicated on June 13, 1932, and is almost 500,000 square-feet in size. The building is home to stores, restaurants, an 186-room hotel, a 400-seat theater, a 5,000 square-foot Alumni Hall, a large bowling alley and features an eight-story tall tower which is designated for various student-ran activities. The Indiana Memorial Union also houses a collection of Indiana state art created by area artists.
Other Indiana University Bloomington Facts:
The Indiana University Bloomington Library System maintains more than twenty different libraries and provides access to more than 7.8 million books, 800 databases, 60,000 electronic journal titles and 815,000 ebooks. The Indiana University Bloomington Library System is the 14th-largest library system located within the nation based on the number of volumes housed. IU Bloomington's Herman B Wells Library holds more than 4.6 million volumes alone, and there is an oft-repeated urban legend associated with it. IU students commonly tell others that the library is sinking because, when it was originally built, the architects and engineers failed to take into account the added weight of all the books that would eventually occupy the building. This urban legend, however, has been thoroughly debunked as the library sits on a 94-foot thick layer of limestone bedrock, but this does nothing to discourage the retelling of the urban legend.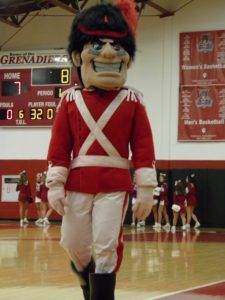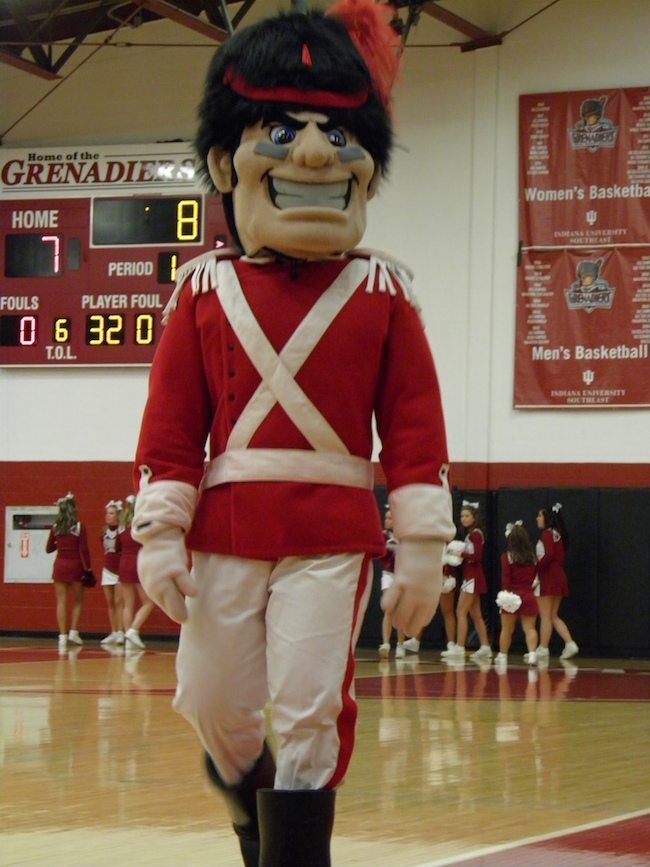 Indiana University Bloomington's Website: https://www.indiana.edu/
Indiana University Bloomington's Accreditation: North Central Association of Colleges and Schools NCA)
Indiana University Bloomington's Values and Mission Statement: https://www.iu.edu/about/mission-vision.html
Indiana University Bloomington's Motto: Lux et Veritas – "Light and Truth"
Indiana University Bloomington's Mascot: The Hoosiers
Indiana University Bloomington's Colors: Cream and Crimson