Q: Are There Any Online Schools in the Chicago Area?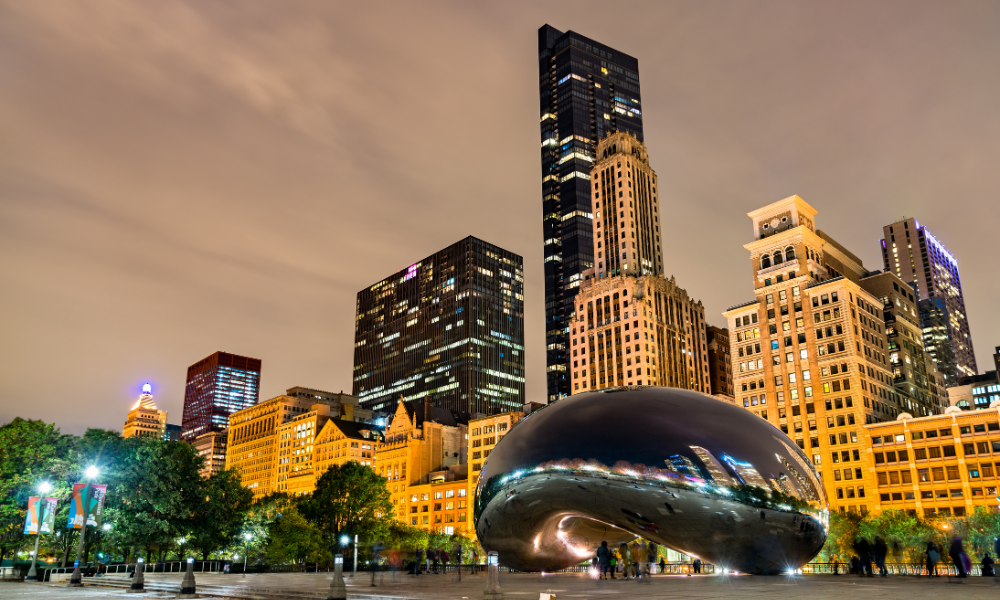 Find your degree
Online College Plan is an advertising-supported site. Featured or trusted partner programs and all school search, finder, or match results are for schools that compensate us. This compensation does not influence our school rankings, resource guides, or other editorially-independent information published on this site.
A: Online schools have revolutionized education, the economy, how people interact with each other, and how they improve our lives while maintaining their schedule and responsibilities. Yet in the scheme of history, online school is very new, underutilized, and often misunderstood. Researching and choosing a school to attend can feel intimidating, given the sheer number of institutions, programs and classes available, yet not organized in any comprehensive way. Part of what we do at Online College Plan is create structured information to help that search.
When choosing a college or university to take online classes, one thing that goes often ignored is location. If the education is received remotely, what does it matter where it comes from? For one thing, certain areas are known for specializing in certain types of education, so you might want to pick based on that. For another, depending on where you're living, it might be preferable to pick a local online school. Some schools charge less for in-state attendees. Also, just because you're receiving your education online doesn't mean you don't want the opportunity to attend in-person lectures, interact with professors and classmates that are based locally, and take advantage of whatever facilities you might have access to. When you take online classes from a local source, you have the option to move towards (or further away) from in-person education, or at least reap the benefits of an in-person education while enjoying the perks of attending schools remotely.
For those in the Midwest, or Illinois specifically, you might seriously consider attending one of the online schools in Chicago. The city is home to some of the best online schools in the country, and great options include North Park University known for its intimacy and low student to faculty ratio, Saint Xavier University (particularly if you're interested in nursing), National Louis University which has great business, education and health services administration programs (and is a highly recommended school among high school counselors, or Illinois Institute of Technology which offers great Biology, Chemistry, Computer Science, Engineering, Information Technology Management, and Physics programs online.
You're spoiled for choices in the Chicago area, and other good options to consider are Northern Illinois University, which offers popular Bachelor of Arts in Political Science, Master of Public Health, and Master of Science in Nursing degrees. DePaul University has been consistently highly ranked for its online bachelors and graduate programs, and is known as an extremely innovative school. If you're interested in studying Criminal Justice, Organizational Leadership, Psychology, and Sustainability Studies (at the bachelor level), or Training and Development, Teaching and Learning, and Organization Development (for a Master's), Roosevelt University is an excellent option.
And of course, there's the mother of all Chicago schools: The University of Chicago, which is a top university in the world that offers a robust online wing to its programming. It's considered an excellent value when its prestige and programming quality are taken into consideration.
You have many, many online school options in the Chicago area. Choose happily among them.