Which Colleges in Chicago Have Online Options for Students?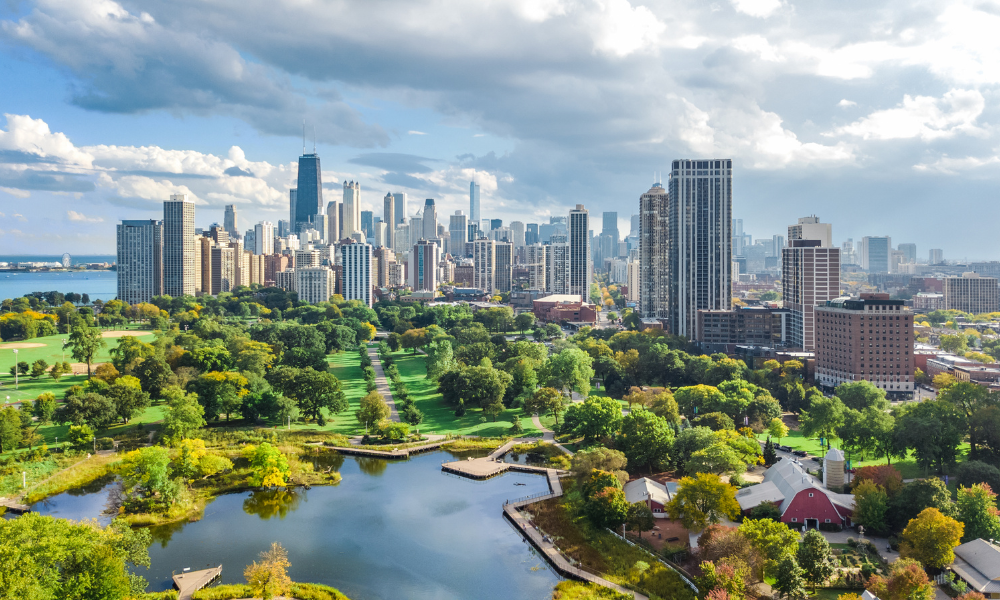 Find your degree
Online College Plan is an advertising-supported site. Featured or trusted partner programs and all school search, finder, or match results are for schools that compensate us. This compensation does not influence our school rankings, resource guides, or other editorially-independent information published on this site.
When selecting an online college, one important, yet overlooked factor is location. While you're taking classes online, how much you pay for them can be determined (at least partially) by residency. Some schools charge in and out of state tuition depending on where their students live, even if they'll be taking classes entirely online. Given the vast array of online educational options, it might make sense to pick a local program. Also, if you do take online classes at a school in your area, you might get access to facilities, professors, opportunities and much more that you wouldn't be able to reach if you were taking remote, distance classes.
With that in mind, let's look at some of the best options among online colleges in Chicago.
North Park University has been commended for its extremely low student to faculty ratio (13:1), breadth of programming and consistently high rankings among comparable regional institutions. It's also been commended for its friendliness to veteran students. It's a private, Christian institution that was founded in 1891, and prides itself on flexibility and scheduling programs that fit into the lives of working adults.
Featured Programs
Another great local Chicago online college is DePaul University. It's recognized as a top national university, and was ranked by U.S. News and World Report has ranked it at 124th among the Best National Universities .It was also ranked 70th among the Best Value schools by USNR.
Loyola University offers students a ridiculously varied amount of programming (across bachelor, master's, and doctorate programs) that can be taken entirely online. It's consistently highly ranked by U.S. News and World Report, Forbes magazine, and the Princeton Review for its quality. USNR ranked it tied for 99th among Best National Universities, and 47th among Best Value Schools.
One of the flagship schools of Chicago is also known for its robust, consistently praised online wings. The University of Illinois at Chicago melds academic intensity with scheduling suppleness through anytime access classes to create an incredibly popular, widely affordable online school option in (and out of) Chicago. It's especially known for online programs including a Bachelor in Business Administration, Bachelor of Science in Nursing (RN Completion), and Master of Engineering. In USNRs listing of Best Colleges, University of Illinois' online bachelor's programs were ranked #2 in the country.
Another cool thing about taking online classes is if you do so at a nationally or globally prestigious institution, the glory of the school will likely be conveyed onto you. To that end, The University of Chicago offers a smorgasbord of its extremely respected traditional programs online. Forbes has ranked it the 3rd Best University in the Midwest, the 19th Best Private College, and the 12th Best Research University. U.S. News and World Report currently ranks it 3rd in the country and the 13th Best Value School.
No matter what you're looking to accomplish, you will likely find a Chicago university that will offer an education in it through an accessible, flexible and extremely rigorous/competent program, all through an entirely online means of delivery.