What are the best online colleges for RN to BSN programs?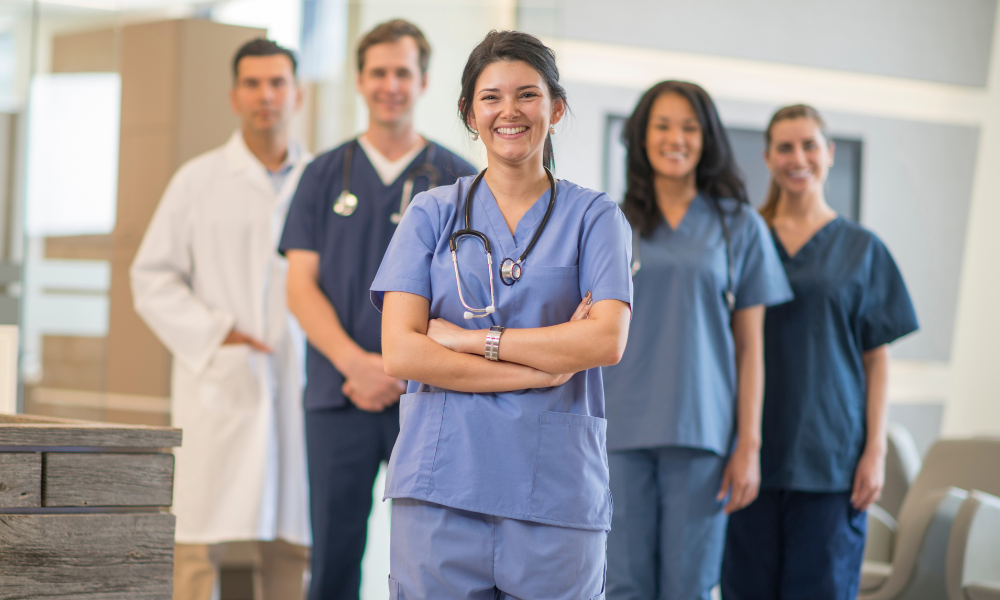 Find your degree
Online College Plan is an advertising-supported site. Featured or trusted partner programs and all school search, finder, or match results are for schools that compensate us. This compensation does not influence our school rankings, resource guides, or other editorially-independent information published on this site.
The best online college for you to enroll in for an RN to BSN program is going to be the one that most adequately meets your needs while remaining cost-effective. With that in mind, however, there are some incredible colleges that offer this type of program. One that stands out among the best is Chamberlain College of Nursing. Their program is offered entirely online, so that you will never have to take any labs, lectures, or exams on-campus in Jacksonville, FL. The program is also one that you could complete in one calendar year, providing you took a summer semester as well.
There are many great options for you to participate in online RN to BSN programs. Pursuing this type of degree online is something that appeals to many nurses because you already have a busy work schedule that you build your life around. Many of these programs are relatively quick when you put your mind to them and are exceptionally affordable for the education you receive, and the way it will have a lasting impact on bettering your career. Another amazing school that offers this type of program is Cabarrus College of Health Sciences. Semesters begin in Spring or Fall, and it takes six semesters to complete the program. There are three required on-campus meetings for this course; however, there are full-time and part-time options available for this program so you can make sure it is tailored to your needs. Pennsylvania College of Health Sciences offers an accelerated program, for those of you who are in a hurry to meet your goals. You can take it online or in a hybrid format, with some on-campus meetings required. There are several great schools out there that offer this type of program. The thing to keep in mind is that regardless of what school you choose, you need to be sure that it is accredited and that it will meet your needs as a student and working professional. The questions you will want to ask are whether or not it requires on-campus meetings, and are those meetings flexible or within reasonable travel distance for you? Pennsylvania College of Health Sciences requires, for their hybrid program, a once weekly 4-hour meeting in Lancaster of Lehigh Valley, PA over the course of five weeks. Also, are you comfortable with the tuition amount? Some schools are very affordable, like the University of Central Florida, with out-of-state tuition barely surpassing $10,000 but some can be a little more pricey. SUNY Delhi will costs students nearly $30,000 for their RN to BSN program. Lastly, how soon will this school allow me to meet my goals of obtaining a Bachelors of Science in Nursing? For instance, at Mount Carmel College of Nursing, you can earn your BSN in as little as four semesters. With hundreds of schools to choose from, while it may be overwhelming to compare them all, you will undoubtedly find the perfect fit for you, which is always the best route to take.
See Also:
Featured Programs