Career Profile: Home Healthcare Aide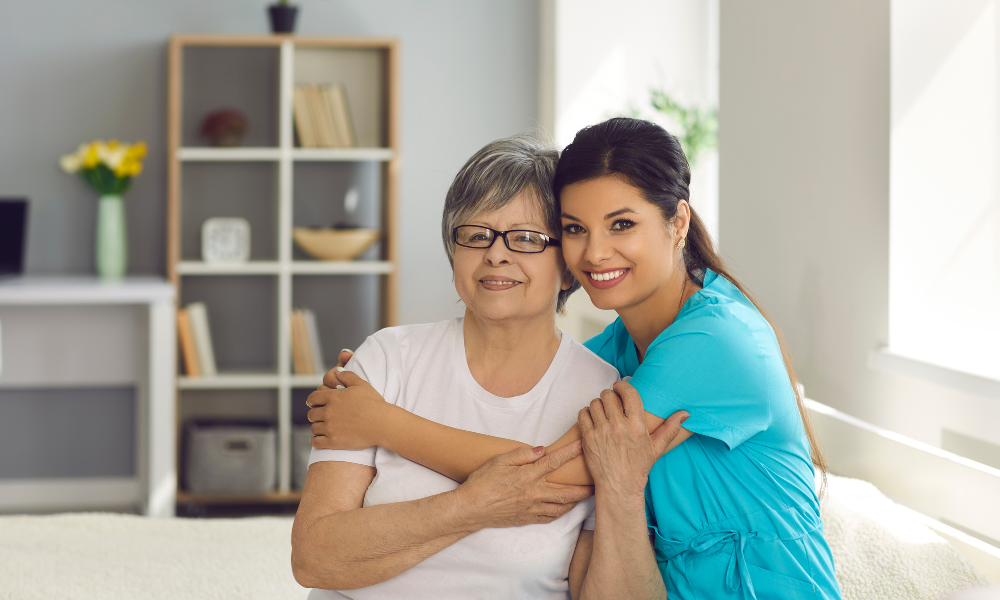 Find your degree
Online College Plan is an advertising-supported site. Featured or trusted partner programs and all school search, finder, or match results are for schools that compensate us. This compensation does not influence our school rankings, resource guides, or other editorially-independent information published on this site.
As the US population demographics age, there is an increasing demand from senior citizens to hire Home Healthcare Aides. While Home Healthcare Aides do not exclusively work with seniors, that is the largest driving factor of the sector's growth. In addition to age, HHA's assist any patient for reasons including illness, disability, and cognitive impairment. The Bureau of Labor Statistics projects the growth rate of Home Healthcare Aides to be over 50%.The type of work that a Home Healthcare Aide is required to do varies greatly based on the needs of the patient they are caring for. This includes direct personal care such as helping going to the restroom, cleaning and hygiene, eating, and moving around, while monitoring and tracking vital signs, charting condition-specific  They also often facilitate mobility and transportation for daily errands such as picking up prescriptions, going to doctors appointments, grocery shopping, or even executing light household tasks like laundry, cooking, and cleaning.With this focus on holistic care and improvement, one of the best ways to prepare for a job as a Home Healthcare Aide is to have a degree in Nutrition.
The employment structure for Home Healthcare Aides is fairly simple- they are either employed by a contracting service or work directly for private families. While agencies who are funded by Medicare/Medicaid have certain thresholds of training requirements, certifications such as the National Association of Home Care and Hospice (NAHC) are not usually required. To be funded by the government programs, however, Home Healthcare Aides need 75 hours of training and have completed 16 hours of supervised practical work in addition to fulfilling either a state certification program or a competency evaluation.
The work schedule and environment for Home Healthcare Aide is tremendously flexible and often non-traditional. While the work might be done in a hospice or nursing home, many people hire Home Healthcare Aides to come into their private domicile. Additionally, at an institution the hours would fully wrap around the clock, 24 hours a day 7 days a week, whereas private care might just be during the work week while the family members of the patient are employed. Another possibility is that if the patient is a child, the Home Healthcare Aide may only be need around the school calendar, after school hours, on weekends, and holidays.
Featured Programs
While working as a Home Healthcare Aide is not the most lucrative, with the average salary being $24,000 according to Glassdoor, it is a strong stepping stone into more specialized roles in the healthcare sector and can provide useful experience in patient care, while delivering a necessary service that have incredible human impact on people in need.
Starting a Nutrition career as a Home Healthcare Aide is an accessible jumping off point from which to gain experience and then branch out into other, more developed roles within the contracting service or at the institution (hospice/nursing home) of employment. To further research how a background in nutrition can synergize with the work experience of a Home Healthcare Aide, check out this ranking of the top 20 Online Nutrition programs.