Career Profile: Registered Dietitian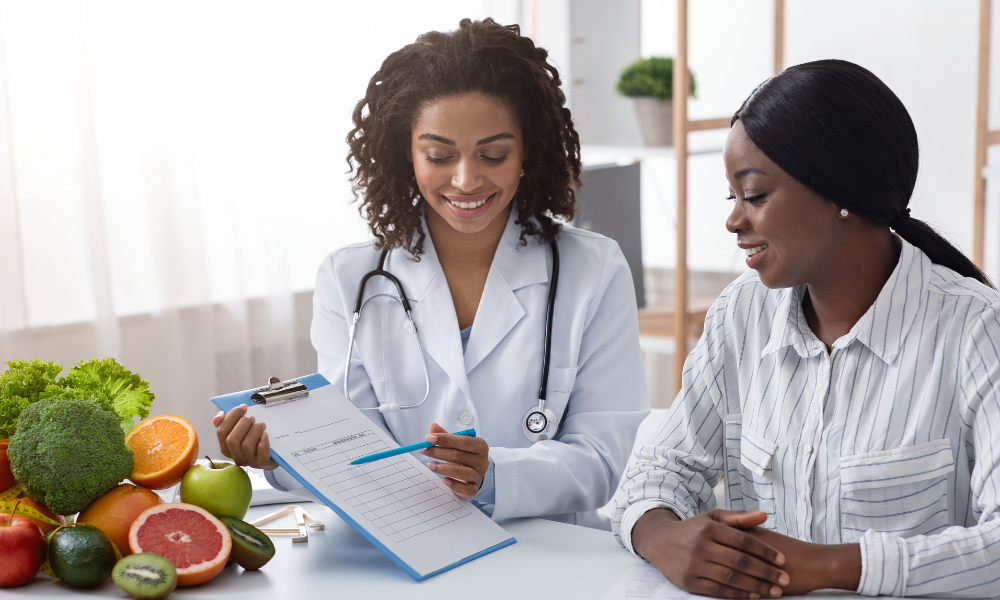 Find your degree
Online College Plan is an advertising-supported site. Featured or trusted partner programs and all school search, finder, or match results are for schools that compensate us. This compensation does not influence our school rankings, resource guides, or other editorially-independent information published on this site.
The rising importance of Nutrition in the US public discourse has stemmed from the terrible eating habits and incomplete education that US children receive. Additionally, the US healthcare system is designed to be reactive to medicinal issues, and Nutrition is a proactive, preventative measure that can alleviate demand on the healthcare system, save money, and improve quality of life.
A role that is particularly growing in importance is that of a Registered Dietitian. This job requires a Bachelor's degree in Nutrition from a school that is accredited by the Accreditation Council for Education in Nutrition and Dietetics. To receive this certification, the program must include, in addition to coursework on food, nutrition, and dietetics, a 1200-hour supervised internship program. To learn more about the types of programs and distinctions between different Nutrition degrees, examine this ranking of the Top 20 Online Nutrition Programs
The core subject areas in a Nutrition degree are nutrition and diet therapy, medical nutrition therapy, food safety and sanitation practices, food management systems, and meal management and food preparation. With this background, the most common places to work fall into three categories: clinical nutrition, community health, and food service.
The role of Registered Dietitian operates as a leadership position- in a clinical environment, dietitian's work with the client to create a meal plan, gathers data through charting conversational data and asking patients to map out their consumption, running test and performing screenings in order to create a customized, actionable pathway to healthier eating. A Registered Dietitian will likely have Dietetic Technicians working for them and doing much of the legwork so that the Registered Dietitian can focus on designing the new diet plan. In lieu of the busy work of collecting data, Registered Dietitians usually have management responsibilities.
Community health approaches towards nutrition are a powerful, localized way of increasing public health. This is largely an educational role, perhaps teaching cooking classes that incorporate healthy foods and explaining the arcane arts of making vegetables tasty. In poor communities exposure to fruits and vegetables can be limited, as those areas may be functionally "food deserts." Registered Dietitian's must find ways to increase nutritional access, and help their community gain a better understanding of the importance and impact of a balanced and healthy diet.
In food service arenas, such as a corporate dining hall or a cafeteria in a school/hospital, Registered Dietitian's plan a menu with budget limitations in mind, work with vendors to purchase the proper foods to execute the designed menu, manage the food service workers, and supervise the preparation of the food and service of the food in accordance with proper health best-practices.
The average salary for a Registered Dietitian is about $56,000, and it is a very attainable goal to grow into that role. With the accessibility of online schools offering nutrition programs, and the existence of the subordinate role of Dietetic Technician, there is a smooth transition. A person can study part time while working as a Home Healthcare Aide, achieve their Associates Degree in Nutrition, and then work as a Dietetic Technician while working towards the Bachelors in Nutrition and the endgame of Registered Dietitian.
The clear pathway for career progression and seamless resume integration should make the field appealing, as it pays well and helps improve society at large. To learn more about nutrition programs and the careers that can follow, read up on the Top 20 Online Nutrition Programs.