Find your degree
Online College Plan is an advertising-supported site. Featured or trusted partner programs and all school search, finder, or match results are for schools that compensate us. This compensation does not influence our school rankings, resource guides, or other editorially-independent information published on this site.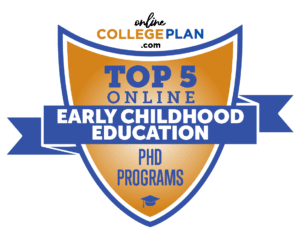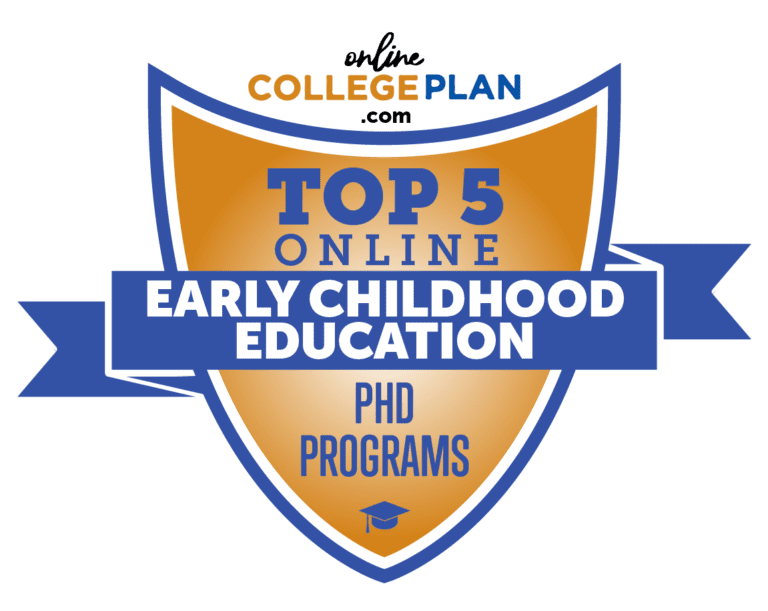 Early childhood education is just one of many branches of educational theory, and it caters specifically to younger children; so young that it is sometimes called nursery education. If you wish to work in early childhood education, you will be working with students who are too young yet for kindergarten.
Early childhood education is going to be different in almost every state and sometimes even within individual states based on the needs of the area. Pre-kindergarten programs can be taught at ages three, four, and five; you could see early childhood education programs in childcare centers, or even in a classroom setting. Some programs are even home-based.
The emotional, social, and physical development of a young child is incredibly important because it lays the groundwork for them to continue to develop as they age and gain all of the skills, attributes, and knowledge that they need to live balanced lives and get the most out of their academic careers. If this is something that you're passionate about, a PhD in Early Childhood Education might be an excellent option for you to explore.
PhD in Early Childhood Education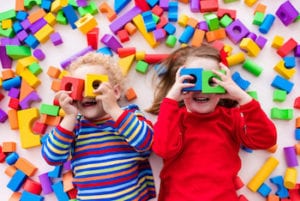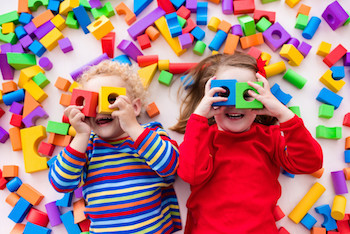 Some schools offer a traditional PhD program in Early Childhood Education, and some only offer a Doctor of Education. Because of the substantial overlap in these two programs, we have chosen to include both in this ranking. Some reasons that you may want to get a PhD in this field is that you may want to deepen your knowledge of educational theory and developmental psychology so you can be a more effective instructor, you may want to change careers within the field or open yourself up to higher level positions, or you could even use your doctorate study to add an area of specialization to everything you already know to prepare you for a specific aspect of working in early childhood development or early childhood education.
People interested in this degree may be coming from positions as teachers, caretakers, administrators, and more. The positions that this will open you up for depend very heavily on what you choose to focus on throughout your doctorate study but here are some examples of careers you may be eligible for with this degree:
Teaching at the university level or in a professional setting
Researching and advising in areas like policy, curriculum, or professional development
Analyzing early childhood education statistics to evaluate the efficacy of programs and methods to change the way the world approaches this critical part of a child's life.
An Online Early Childhood Education Doctorate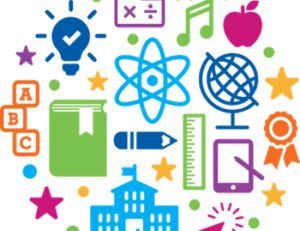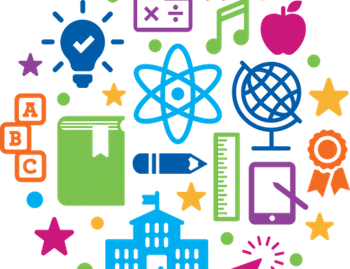 Earning this type of degree online is possible. There are very few schools in the country that offer this program online or on a hybrid basis. Most of the PhD programs comprise three components, which are faculty-led research, face-to-face residencies, and online coursework.
EdD programs are going to be very similar. However, many of those programs focus on practicum hours or take a more project-based approach as opposed to having you solely conducting research. This is because a Doctor of Education is the practice-centered degree whereas the PhD is more centered on educational theory.
There are a lot of reasons that you may want to get your PhD or pursue an online doctorate in early childhood education. But, there may be an equal amount of things you feel are holding you back. Online education seeks to break down those barriers by providing you with the flexibility to fit the courses into your already busy life, cutting a lot of material costs and fees to help soften the blow on your wallet, and allowing you to study from right where you are so your dream school is just a click away as opposed to uprooting your entire life to keep learning.
We are just as passionate about education as you are, which is why we created this ranking of the best online PhDs in Early Childhood Education to help you find the program that fits your needs. We ranked these programs according to the following.
Methodology
In order to create our ranking of the top PhDs in Early Childhood Education and equivalent degrees, we started by curating a list of all the schools that offer online doctorate programs in early childhood education whether that was fully-online or on a hybrid basis. In our research, we found that there were only five that offered such programs and met our preliminary ranking criteria. Our initial ranking criteria exclude for-profit schools, schools that don't hold proper accreditation, and schools that are based outside of the United States.
Once we found our schools we ranked them according to three factors:
Freshman Retention Rate
Graduation Rate
Cost of Attendance
Each of these factors represents a third (33.3%) of the final score, which could be as high as 300 points. We collected this data from the school's own websites whenever it was offered; however, in circumstances that it wasn't, we also used the databases of the National Center for Education Statistics and U.S. News & World Report. All cost data is an estimate provided by CollegeData.com.
Online College Plan prides itself on integrity, so we would never give a school favorable treatment or misrepresent an institution. Some schools that may have otherwise ranked could have been omitted due to lack of information or per their own request. We are also dedicated to transparency; the methodology listed would provide the same results for anyone conducting the same research.