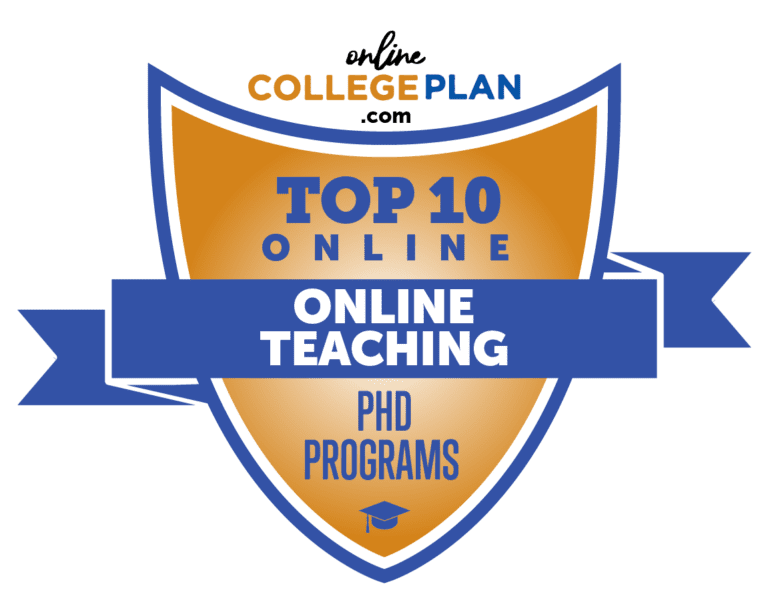 Distance education began as correspondence courses all the way back in the 1700s, and it has come a long way since then. Some of the pioneers of online distance education began offering classes in the '90s and now, you can earn entire degrees with the same rigor and course content as you would encounter in a traditional classroom. The landscape of education is ever-changing, and teachers are the ones who need to be ahead of the curve, aware of trends, and prepared to deliver their classes in innovative ways that suit the needs of the modern student.
According to the Bureau of Labor Statistics, online teaching jobs are projected to grow (along with all other professor positions) at a rate of 13% between 2014 and 2024; this is faster than any other job during that time period. This is likely because online learning has been growing steadily since it began and it is showing no signs of slowing down. Because of the changing landscape of education, there are more academic opportunities opening up for teachers who want to reach their students online.
Earning an Online Teaching Degree
Whether you are interested in teaching courses online at the university level or even online elementary teaching jobs, there are some very specific things that go into being a distance educator that don't necessarily come into play when you're solely working at a brick and mortar institution. Online teaching programs take those things into consideration and cover the skills that you'll need in order to effectively deliver your curriculum and more.
Featured Programs
Choosing to earn a PhD in online teaching takes that a step further. You can earn a degree in learning technology, which would help you to secure a job designing online learning software. You can choose to pursue a different focus area in online teaching such as researching the best methods for distance education delivery or online education policy. Programs that prepare students for teaching online are going to include courses like the following:
Instructional Design for Online Learning
Foundations of Online Learning
Theory of Instructional Technology
Theory and Practice of Distance Education
Educational Technology Systems Design and Management
and more.
As the field of education continues to grow, there is a higher call for more highly educated teachers. Teachers with more education and from more diverse backgrounds, with more experience in research are more in-demand because they will be more apt to serve students from equally diverse backgrounds and foster their academic growth. For those of you who want to grow with the field, or are just looking to advance your knowledge in the career you already have, choosing to earn a PhD might be a great next step.
However, we understand what a huge undertaking it is to pursue the greatest academic honor in the nation. Earning a doctorate takes a lot of work, and when you're already busy as a teacher or just a professional in the field of education, that can seem like a very daunting thing. However, choosing to earn your PhD in Online Teaching online can allay some of those worries.
Earning an online teaching degree from home on the web makes it, so you don't have to relocate, you don't have to quit your job, and very often, you won't spend as much money. With that in mind, we chose to rank to Top 10 PhDs in Online Teaching. All of the schools featured were ranked according to the following.
Methodology
In order to rank the best online PhD programs in online teaching, we started by researching all of the schools in the country that offer relevant degrees. Because of the significant amount of overlap in educational doctorate programs, we chose to allow Doctor of Education degrees in this article as well as long as the school met our initial criteria. In order to be eligible, each school had to have proper accreditation, not operate as a for-profit institution, be based in the United States and had to offer at least one relevant program online whether fully-online or in a hybrid format.
Once we had collected a list of schools, we assigned them a score based on three factors:
Freshman Retention Rate (⅓ of final score)
Graduation Rate (⅓ of final score)
Affordability (⅓ of final score)
Each factor could have an individual score of 100 points, which were then added together to get the composite score we used to rank each school. The maximum possible score was 300 points. We collected all of this information from the school's website whenever possible. In some cases, we also used the databases of the National Center for Education Statistics, U.S. News & World Report, and Niche.com. All of the cost data used to calculate affordability and provide you with the sticker price for each school was collected from CollegeData.com. Once each school had a score, we placed them in order according to that score below. In the event that two schools received the same score, we used the alphabetical ordering of their names to determine their placement in the ranking.
We'd like to mention that no school we feature in this ranking or in any of our other pieces has been given preferential treatment of any kind. Some schools may not be present due to incomplete information or per their own request; however, the results we reached can be repeated by following the methodology above.