What Can You Do With an Elementary Education Degree?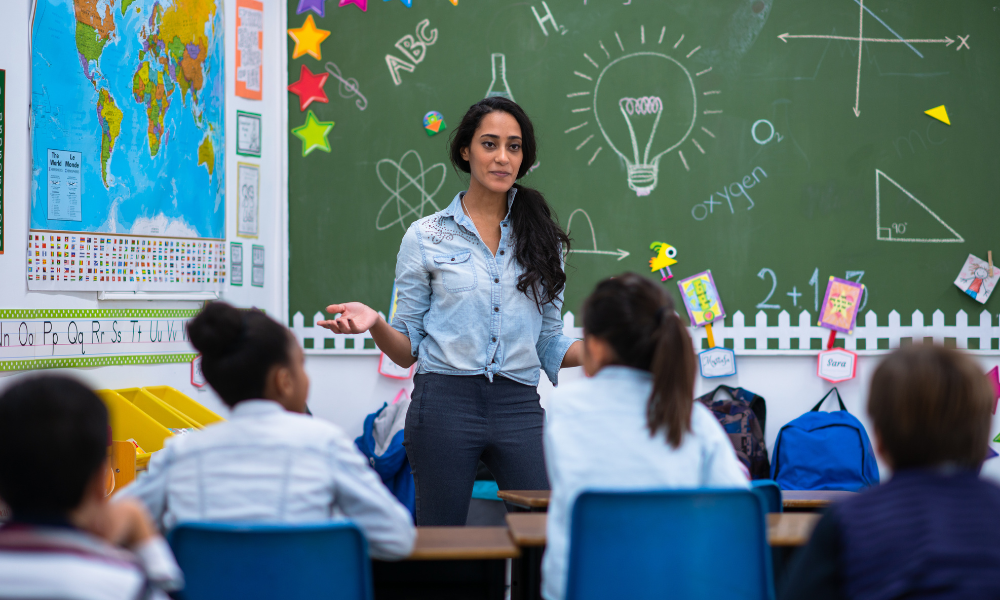 Find your degree
Online College Plan is an advertising-supported site. Featured or trusted partner programs and all school search, finder, or match results are for schools that compensate us. This compensation does not influence our school rankings, resource guides, or other editorially-independent information published on this site.
Wondering about the careers you can pursue with a degree in elementary education? Online College Plan has all the details in this informative article.
What is Elementary Education?
Also known as primary education, this is the first stage of formal education that young children are expected to attend. In the United States, this typically refers to kindergarten through fifth grade, following early childhood education or pre-kindergarten, and followed by secondary education (middle school and high school).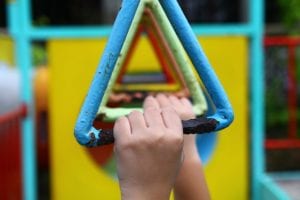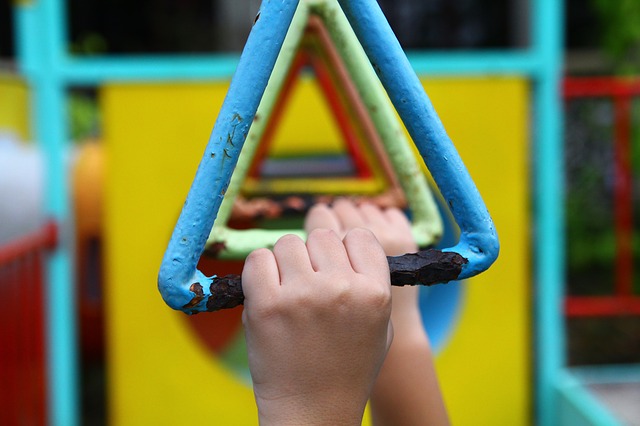 Like pre-kindergarten, elementary education has been consistently shown to be extremely important to a child's development. In their adolescence and onward children and teenagers commonly branch into different areas, and have a better sense of where their aptitudes lie, and also what they struggle with educationally and intellectually. But in these formative years, if certain benchmarks aren't hit, they can be devastating on a child's later development. That's why a warm, productive elementary education is so important, and why effective elementary educators are so crucial.
Featured Programs
Let's take a look at some of the skills children build in their elementary education:
Reading and Writing: Over the course of their elementary education students will be brought through learning the alphabet, reading and writing very simple language, reading aloud, move on to chapter books, write detailed stories and essays, deal with genres like fiction, non-fiction, poetry, and more. They'll learn to do basic research, and present their findings in multiple ways, including oral reports.
Social: Children will start with basic self-control skills, then move on to focusing, paying attention, working with classmates, respecting others, build friendships, share appropriately, be responsible for doing and turning in work on a schedule, organizing and prioritizing work, and much more. They'll learn how to avoid bullying, excluding others, and the importance of kindness and inclusivity.
Math: Students will go from simple counting to basic arithmetic, fractions, telling time, decimals, division, multiplication, basic graphs, charts, tables, and even some simple algebra and geometry.
Social Studies and History: Students will gain a basic understanding of American and world history, study famous figures and foreign cultures, then report on them, among other outcomes.
Science and Technology: Students will learn about animals, physical realities, geology, the human body, biology, geography, electricity, and basic aspects of chemistry, astronomy, the weather, and the environment.
Remember, these are children's formative years as they develop their minds and personalities. As an elementary educator, you're essential to that growth.
Now let's look at what you'll learn to do with an elementary education degree, and what jobs you'll be qualified for:
What Can You Do With an Elementary Education Degree?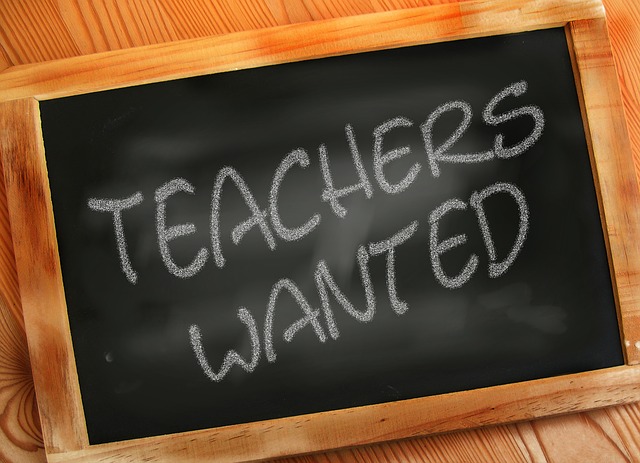 An elementary education degree can be an education master's, or you can opt to study further with a Ph.D. degree or doctorate degree, or an Ed.D. degree. Fortunately, no matter what your goals are, these days you can earn an online education degree, saving yourself time and money, and allowing you to continue working full-time while you better your life (and eventually the lives of your students with an education degree).
Obviously, if you want to teach elementary education, these degrees will help you do exactly that. They'll also teach you how to do effectively and purposely do the things elementary educators do every day. These include:
Planning lessons and executing them.
Doing and communicating all of the math elementary school students need to learn.
Collaborating with other educators on lesson plans, and to improve each other's teaching abilities one-on-one, as well as in workshops.
Developing yourself and other staff members through an array of exercises.
Building, maintaining and making scheduling decisions while following school and state guidelines and realities.
Creating and delivering curriculum based on state and school guidelines.
Running or attending workshops on many different topics, and getting the most out of them.
Learning and practicing basic first aid.
Participating in community relations and fostering a cooperative and thriving network of parents, guardians, educators, other community members, and students.
Making important decisions in a plethora of difficult situations, when under significant pressure.
Let's take a look at what you'll study in elementary education:
What Classes Are Required For Elementary Education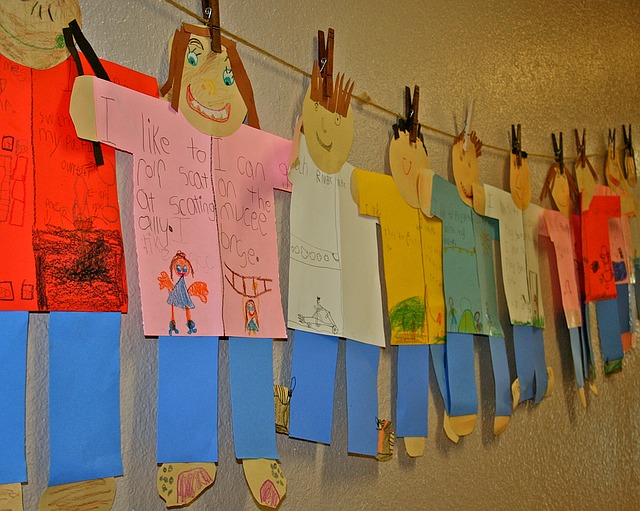 Elementary education programs are different based on the school you attend and the degree level you pursue, but you can expect to take courses at the undergraduate level in:
History of Education: Here you'll learn about the history of the modern American education system, and perhaps do comparative work to study how education has evolved in other countries and continents as well.
Classroom Management: In this course, you'll study behavior management strategies used to monitor and control your students. You'll come to understand common behavioral problems in classroom settings and how to mitigate them so your teaching is minimally disturbed.
Curriculum and Instruction: Here you'll learn how to create effective lesson plans, manage your time, and the learning and teaching strategies that can maximize educational efficiency.
Subject-Related Coursework: If you want to teach a specific subject, you'll delve into additional classwork within it. For example, those that want to be science teachers will do more work in biology, physics, chemistry, etc. The same goes for any other subject you're looking to specialize in as an elementary school teacher.
Field Experience: Here's the meat of any elementary education degree. You'll teach for a semester in a public or accredited private school under the tutelage of a seasoned teacher. You'll gain hands-on, practical experience that you'll apply to your career firsthand, with those who have come before you.
Far fewer people get a master's or doctorate in elementary education. Because of this, those that earn an advanced elementary education degree are much more likely to end up working in government, high up in elementary school administration, and in similar roles. Here are some of the courses you can expect to take in graduate or doctoral education degrees, whether you earn them on-campus or in online education degree programs.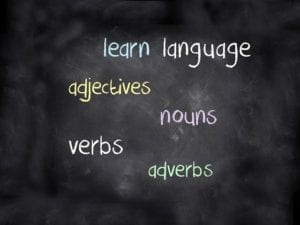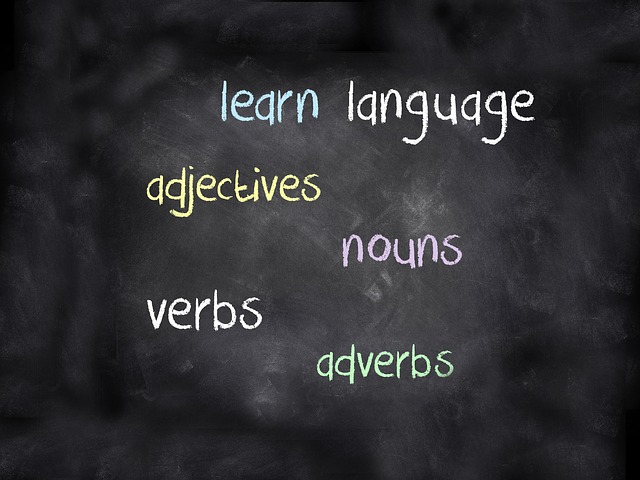 Literacy Coaching: You'll learn to become a leader in the field of literacy, recognizing common pitfalls for students and delving into what can be done to help those struggling with literacy.
Family-School Collaboration: Here you'll learn to facilitate cooperation between students, schools, parents, and guardians to ensure more universal success for all involved in elementary education.
Quantitative Methods: In these courses, you'll study how to measure the efficacy of a wide range of educational strategies and techniques, and use statistics to determine how an institution or larger educational system is performing.
Curricular Diversity: In this class, you'll look at the ways a curriculum can be expanded and blended to better reflect the needs of students and contain more material that is relevant to their lives.
Staff Development: In more elite elementary education positions you'll do a good amount of working with staff to help them improve in myriad ways. These courses will help you understand the methods and processes that facilitate growth and development among educators.
School Reform: With a masters or doctorate in education you'll often be responsible for fixing problems in a school or school system. You'll learn about common problems in elementary education, how to make changes, and get staff, students, and parents or guardians invested in the benefits of those changes.
What Grades Can You Teach With an Elementary Education Degree?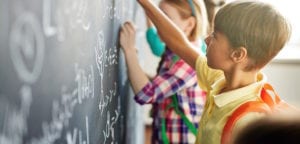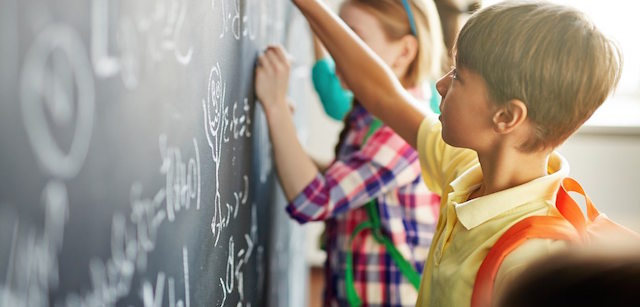 Generally, elementary education degrees prepare you to teach kindergarten, as well as first grade through fifth. However, if you earn a Ph.D. or doctorate in education, you'll be qualified to teach most grades through college and university, as well as do a number of different jobs in education.
Should I Get a PhD in Education or Doctorate in Education?
While a Ph.D. or doctorate in education isn't required to teach elementary education, earning one can significantly increase your career options.
At Online College Plan we've done tremendous work to give you resources that will help you reach your educational goals in the form of rankings, answering frequently asked questions, profiling different careers, creating useful infographics, and much more. Some of the resources we've prepared for you include the following: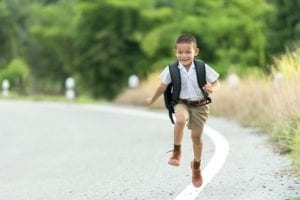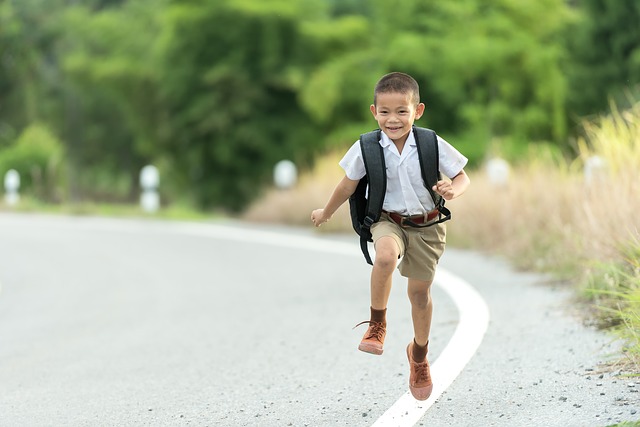 These are just a few of the many resources we've created on education degrees and careers. To look through everything we've created on the topic, or any discipline you're interested in, check out our Online College Plan Archive, where you can search through all of our work by any keywords you might be looking for.
Degrees aren't the only things that matter in your elementary education career. Let's take a look at the other things that will qualify you to teach elementary education, and enhance your elementary education career.
What Praxis Do I Take for Elementary Education?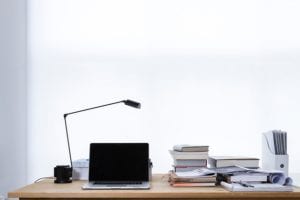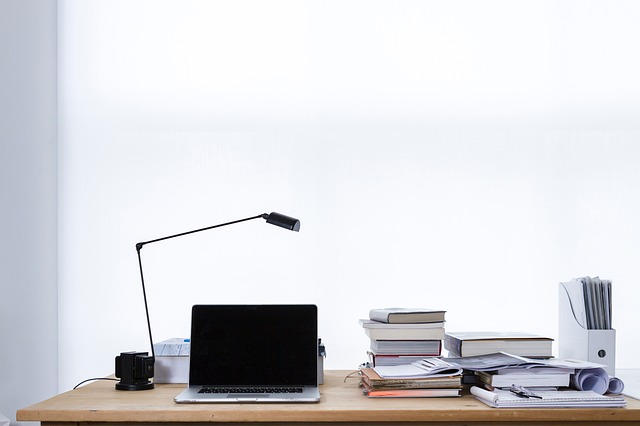 Elementary school teachers can teach grades one through six, and often teach several different topics throughout a school day. In order to prove their competencies in these subjects, they take Praxis tests, a requirement in most states and territories.
The basic Praxis test covers core academic skills like reading, writing, and math. Other Praxis tests that may be required where you want to teach include Principles of Learning and Teaching (PLT) K-6, Elementary Education: Curriculum, Instruction and Assessment Praxis, Elementary Education: Multiple Subjects Praxis, Elementary Education: Content Knowledge Praxis, among others. Make sure to check the Praxis requirements in whatever state or territory you want to teach in so you know exactly which Praxis you need to take to teach.
What Certification Do I Need for Elementary Education?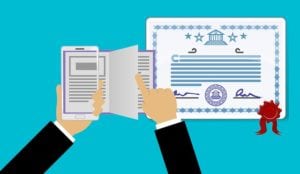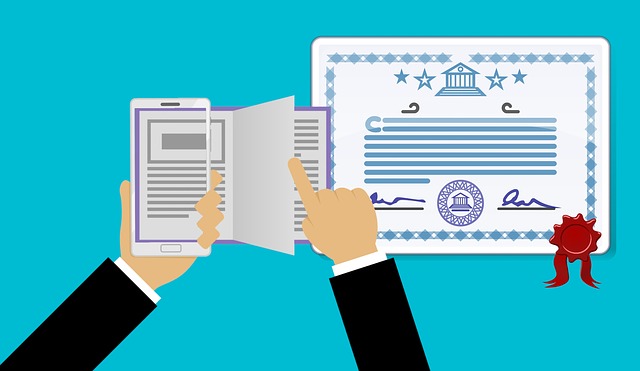 Like the Praxis test, the certification you need to teach elementary education varies state by state, and territory by territory. Typically, the minimum requirements for earning certification include passing a series of Praxis exams, finishing an approved teacher education program, finishing at least a bachelor's degree, and passing a background check. Once these requirements are met, candidates can apply for a teaching certification from their state's Department of Education.
These certifications are often good for one to five years and need to be renewed, which may require continuing education coursework or further degrees. There are some alternative routes to certification, but they often temporarily stave off some of the requirements for certification, with prospective teachers making them up later.
Becoming an elementary educator necessitates completing several requirements, but once you've been certified it's useful to join an association that can help your career in several ways. On that note:
Are There Any Associations I Should Join For Elementary Education?
There are several associations and organizations elementary educators can join to enhance their careers. They include: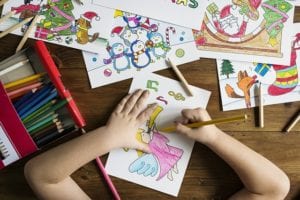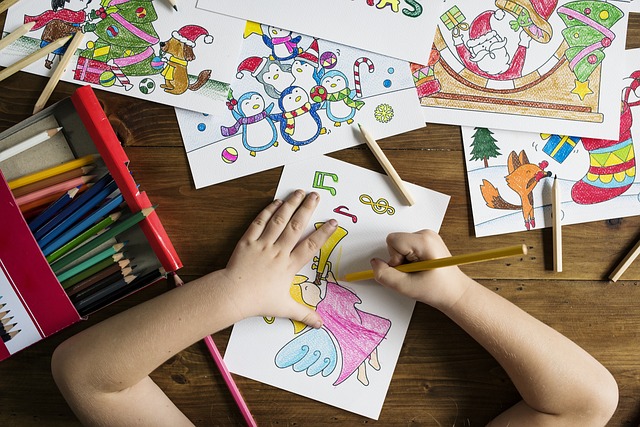 National Education Association (NEA)
The NEA is aimed at boosting the cause of public education. It has three million members and is active in every state. It offers educators print and digital publications letting them know everything that's going on within public education. Educators also access useful ideas and tools on the NEA website that can be instantly used in classrooms to help themselves and their students. Members also get discounted legal services.
American Federation of Teachers (AFT)
The American Federation of Teachers was founded in Chicago in 1916 and considers democracy and political activism extremely important to its mission. It does collective bargaining and works for human and civil rights within schools for educators and students. Its mission is about reform and taking action to accomplish it.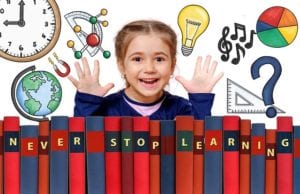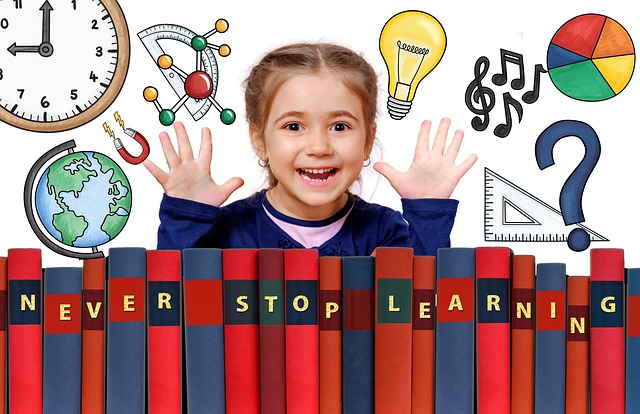 Kappa Delta Pi (KDP)
KDP is an International Honor Society in Education. It works with educators in all stages of their careers, helping them with networking, resources, and to find leadership opportunities. It was founded in 1911. Its mission is to use research-based strategies and professional growth opportunities to keep teachers on the job and help them earn their master's degrees. KDP also works with teacher preparation programs to mentor beginning teachers get the skills they need to work in a diverse educational landscape.
Elementary Education in Conclusion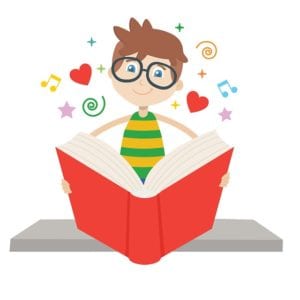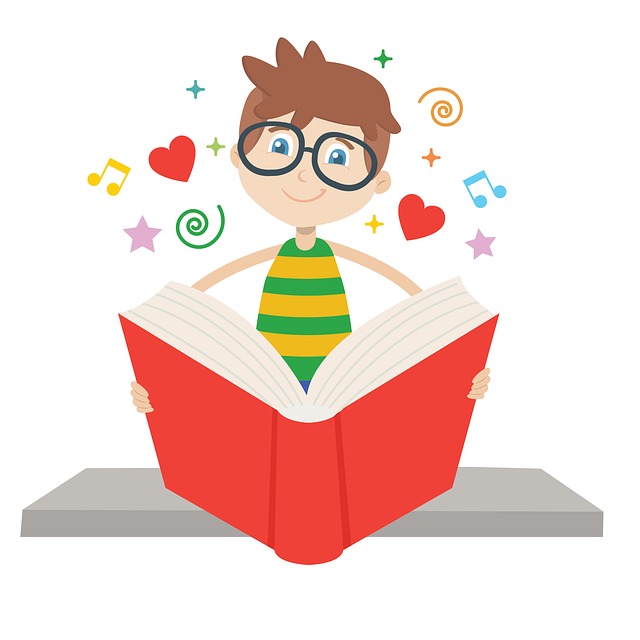 Whether you opt for a Ph.D. degree, a doctoral degree, a master's degree or Bachelor's in elementary education, you've taken a great step towards an incredibly important career. At OnlineCollegePlan we're eager to help you find an online teaching degree that works for you. Good luck!
You may also want to check out: Top 20 Online Bachelor's in Early Childhood Education