Share this graphic on your site!
Featured Programs
Best Degrees for Working Moms
Being a working mother often requires job flexibility. For those working moms wanting to return to school to change their careers or better their chances of advancement, let's take a look at the best majors for flexibility and job growth. These are the best degrees for working mothers.
70%
Percentage of working women in the U.S. with children under 18 (1)
Moms are the primary or sole earners for 40% of households with children under 18. (1)
3,422,270
Number of mothers who are also college students (2)
87%
Percentage of HR leaders who think workplace flexibility leads to higher rates of employee satisfaction (3)
Best Degrees:
Computer Science and Research
Job growth, 2014-24: 11% (4)
Median salary: $111,840 (4)
Likelihood of job offer by graduation: 68.7% (5)
Economics
Job growth, 2014–24: 6% (4)
Median salary: $101,050 (4)
Likelihood of job offer by graduation: 61.5% (5)
Accounting
Job growth, 2014–24: 11% (4)
Median salary: $68,150 (4)
Likelihood of job offer by graduation: 61.2% (5)
Civil Engineering
Job growth, 2014–24: 8% (4)
Median salary: $83,540 (4)
Likelihood of job offer by graduation: 59% (5)
Business Administration
Business administration career median salaries (6)
Sales management $110,660
Financial management $115,320
Human resources management $102,780
Food service management $48,560
Health care administration $92,810
Marketing management $123,450
Likelihood of job offer by graduation: 54.3% (5)
Mathematics/Statistics
Mathematicians (4)
Job growth, 2014–24: 21%
Median salary: $105,810
Statisticians (4)
Job growth, 2014–24: 34%
Median salary: $80,500
Likelihood of job offer by graduation: 40.3% (5)
Psychology
Job growth, 2014–24: 19% (4)
Median salary: $75,230 (4)
Likelihood of job offer by graduation: 39.2% (5)
Health Care
Top five flexible medical careers (7)
Medical assistant
Registered nurse
Medical transcriptionist
Pharmacy technician
Medical coder
Likelihood of job offer by graduation: 37.8% (5)
English
Flexible jobs for English majors that often offer telecommuting options include … (8)
Copywriting
Copyediting
Freelance writing
Grant writing
Online tutoring/teaching
Teaching English as a second language
Likelihood of job offer by graduation: 33% (5)
Education
Elementary school teacher (4)
Job growth, 2014–24: 6%
Median salary: $55,490
High school teacher (4)
Job growth, 2014–24: 6%
Median salary: $58,030
Likelihood of job offer by graduation: 28.9% (5)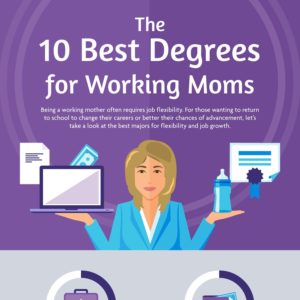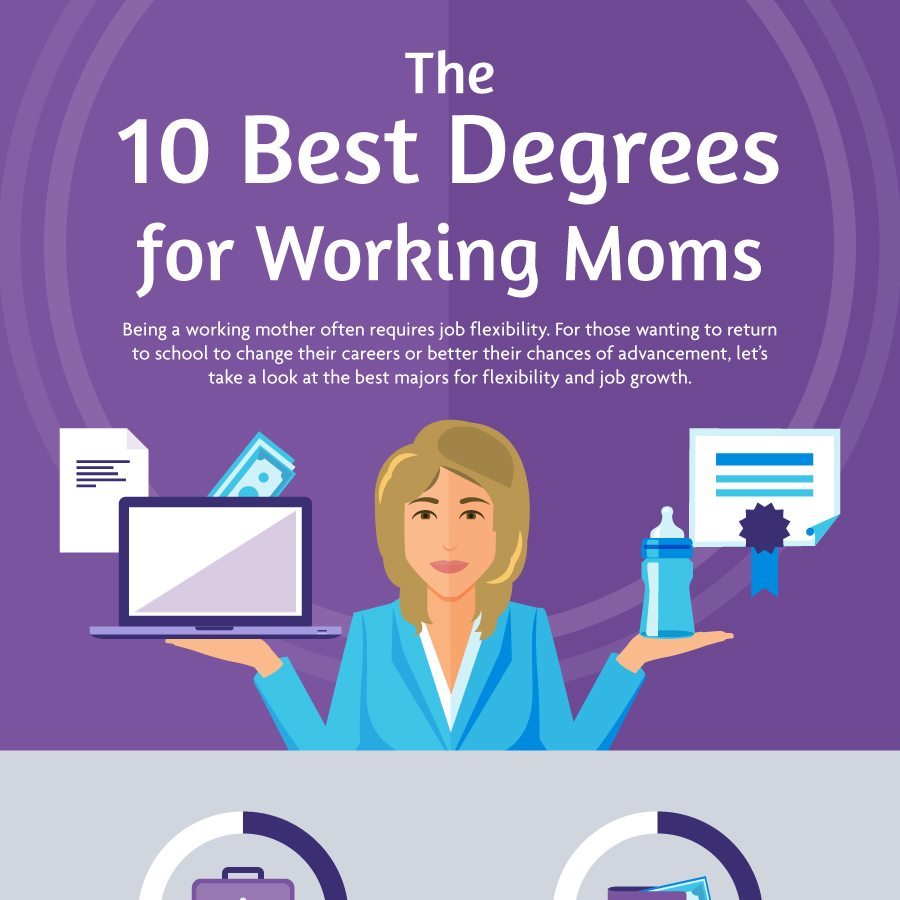 Best Degrees Sources:
1. https://www.dol.gov
2. https://www.luminafoundation.org
3. https://workplacetrends.com
4. https://www.bls.gov
5. https://www.forbes.com
6. https://www.allbusinessschools.com
7. https://www.healthecareers.com
8. https://www.roosevelt.edu