The 10 Best Degrees for Working Moms
Find your degree
Online College Plan is an advertising-supported site. Featured or trusted partner programs and all school search, finder, or match results are for schools that compensate us. This compensation does not influence our school rankings, resource guides, or other editorially-independent information published on this site.

Share this graphic on your site!
Featured Programs
Best Degrees for Working Moms
Being a working mother often requires job flexibility. For those working moms wanting to return to school to change their careers or better their chances of advancement, let's take a look at the best majors for flexibility and job growth. These are the best degrees for working mothers.
70%
Percentage of working women in the U.S. with children under 18 (1)
Moms are the primary or sole earners for 40% of households with children under 18. (1)
3,422,270
Number of mothers who are also college students (2)
87%
Percentage of HR leaders who think workplace flexibility leads to higher rates of employee satisfaction (3)
Best Degrees:
Computer Science and Research
Job growth, 2014-24: 11% (4)
Median salary: $111,840 (4)
Likelihood of job offer by graduation: 68.7% (5)
Economics
Job growth, 2014–24: 6% (4)
Median salary: $101,050 (4)
Likelihood of job offer by graduation: 61.5% (5)
Accounting
Job growth, 2014–24: 11% (4)
Median salary: $68,150 (4)
Likelihood of job offer by graduation: 61.2% (5)
Civil Engineering
Job growth, 2014–24: 8% (4)
Median salary: $83,540 (4)
Likelihood of job offer by graduation: 59% (5)
Business Administration
Business administration career median salaries (6)
Sales management $110,660
Financial management $115,320
Human resources management $102,780
Food service management $48,560
Health care administration $92,810
Marketing management $123,450
Likelihood of job offer by graduation: 54.3% (5)
Mathematics/Statistics
Mathematicians (4)
Job growth, 2014–24: 21%
Median salary: $105,810
Statisticians (4)
Job growth, 2014–24: 34%
Median salary: $80,500
Likelihood of job offer by graduation: 40.3% (5)
Psychology
Job growth, 2014–24: 19% (4)
Median salary: $75,230 (4)
Likelihood of job offer by graduation: 39.2% (5)
Health Care
Top five flexible medical careers (7)
Medical assistant
Registered nurse
Medical transcriptionist
Pharmacy technician
Medical coder
Likelihood of job offer by graduation: 37.8% (5)
English
Flexible jobs for English majors that often offer telecommuting options include … (8)
Copywriting
Copyediting
Freelance writing
Grant writing
Online tutoring/teaching
Teaching English as a second language
Likelihood of job offer by graduation: 33% (5)
Education
Elementary school teacher (4)
Job growth, 2014–24: 6%
Median salary: $55,490
High school teacher (4)
Job growth, 2014–24: 6%
Median salary: $58,030
Likelihood of job offer by graduation: 28.9% (5)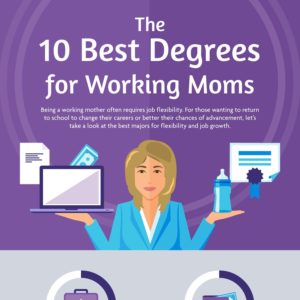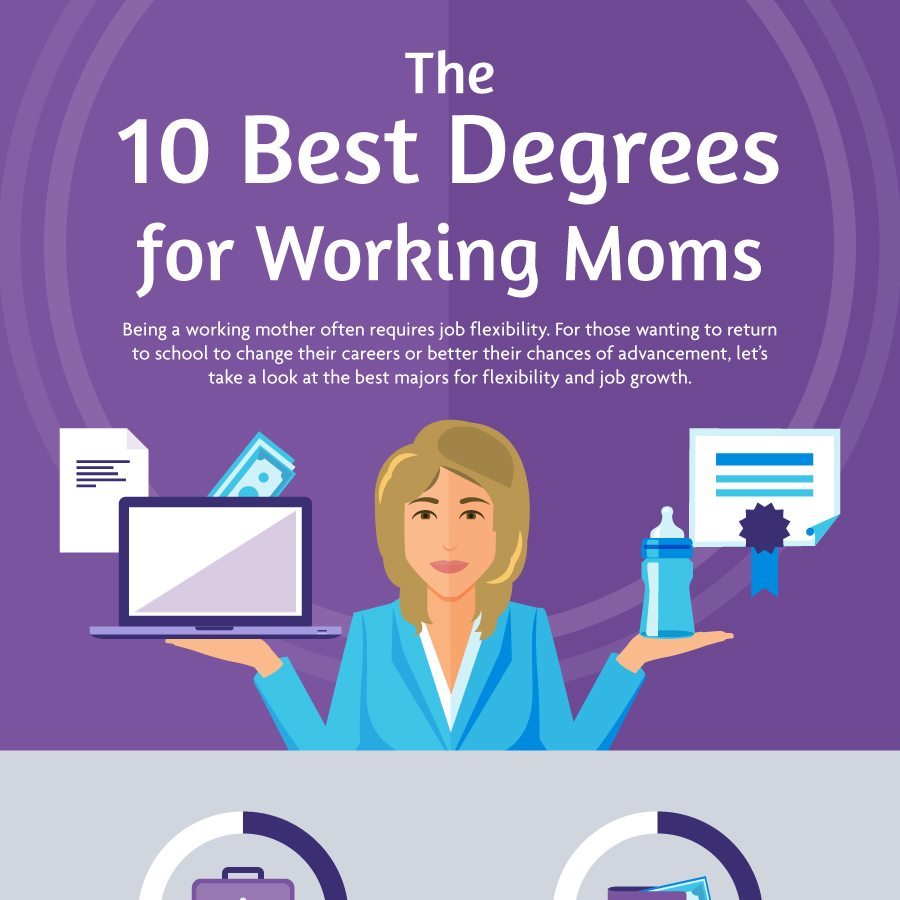 Best Degrees Sources:
1. https://www.dol.gov
2. https://www.luminafoundation.org
3. https://workplacetrends.com
4. https://www.bls.gov
5. https://www.forbes.com
6. https://www.allbusinessschools.com
7. https://www.healthecareers.com
8. https://www.roosevelt.edu