15 College Degrees You Didn't Know You Could Get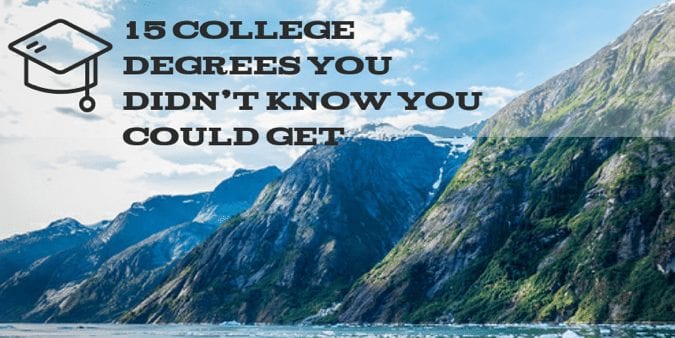 Find your degree
Online College Plan is an advertising-supported site. Featured or trusted partner programs and all school search, finder, or match results are for schools that compensate us. This compensation does not influence our school rankings, resource guides, or other editorially-independent information published on this site.
Everyone knows about standard college degrees like English, art and computer science, but there are some truly weird degrees out there that only the enthusiastic can earn. Some of these degree are useful in business settings, but many of them are just for lovers of certain subjects. Due to the small number of people interested in these degrees, many of them can only be found at a handful of colleges. Here are 15 of the weirdest degrees that you never knew you could get.
15 Unusual College Degrees
The Beatles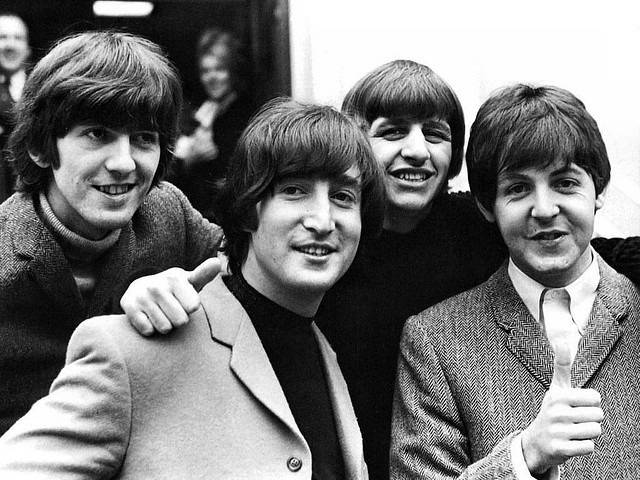 Believe it or not, there is one college in the world that offers a six-year degree in The Beatles and popular music. This degree explores how The Beatles were able to change society in such a short amount of time and what their lasting effects were on the world. You'll also explore popular music in general and how it was formed during and after the reign of this band.
Featured Programs
This is only offered through Liverpool Hope University, and many of the classes are held right near The Beatles' birthplace as a band. Only true enthusiasts should take this course because it has very little meaning to businesses, but it's still an awesome program for anyone who loves The Beatles.
Decision Sciences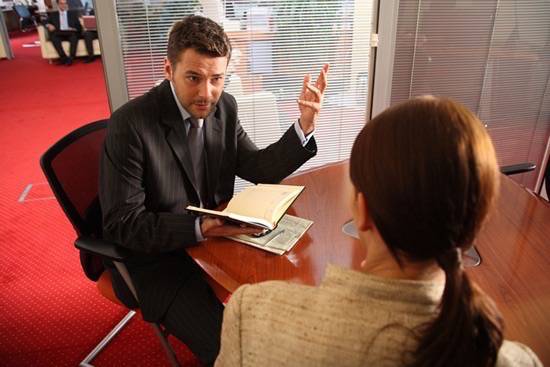 Unlike getting a degree in The Beatles, decision sciences is a highly-coveted degree for anyone who wants to affect the top of the business chain. This degree delves deeply into how businesses make decisions. People with this degree won't be answering simple yes and no questions. They'll be answering high-level questions that can affect every aspect of a business.
This is a doctoral program that will help students apply research, business philosophy, and data analysis to tackle the hardest problems that businesses face on a daily basis. While the money is good, these jobs are also very stressful because the entire business can collapse from one bad decision.
Auctioneering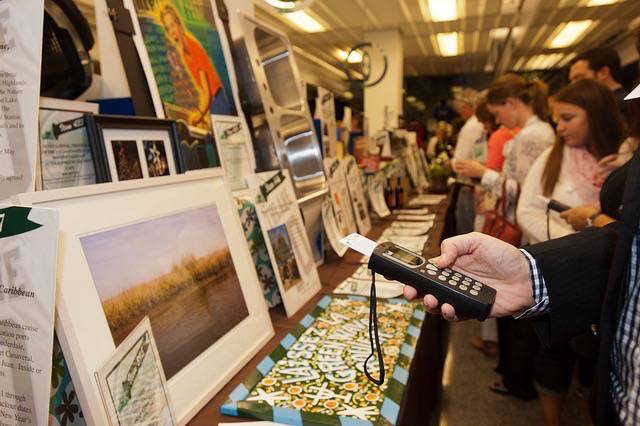 Most states don't require auctioneers to hold a degree, but there are a handful that do. Even if you don't live in one of these states, having a degree could be very beneficial if you are serious about leading auctions. Aside from teaching you how to properly take bids and keep the tension high so that more people bet on the item, this degree program also shows you how to find the best items and locations for an auction.
These degree holders typically turn into freelance auctioneers, or they can work for an auction house that regularly holds these events. You'll also have an easier time getting the most money from clients because you'll know exactly what the item is worth and how to get people to bid their highest.
Adventure Education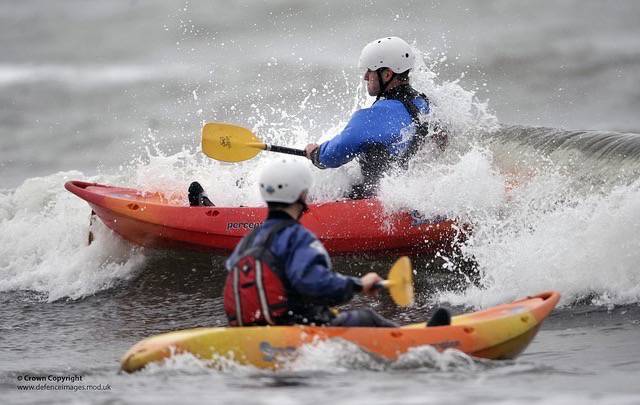 This major might sound fake, but it's an interesting degree program that only the adventurous will love. These degree holders will learn how to use the outdoors and all of its adventure to get children and adults out of their homes and on a path of physical self-discovery. Most of these degrees teach students how to climb mountains, paddle canoes and survive in the wilderness. You'll learn the fundamentals of making an adventure of the outdoors and showing others how to participate in the excitement.
The job prospects for this degree might be a little better than you think. You can hold classes about individual activities, like whitewater kayaking, or you can work for a state or private park and lead guided tours. If the job involves being outside and having adventure, then this degree is perfect.
Popular Culture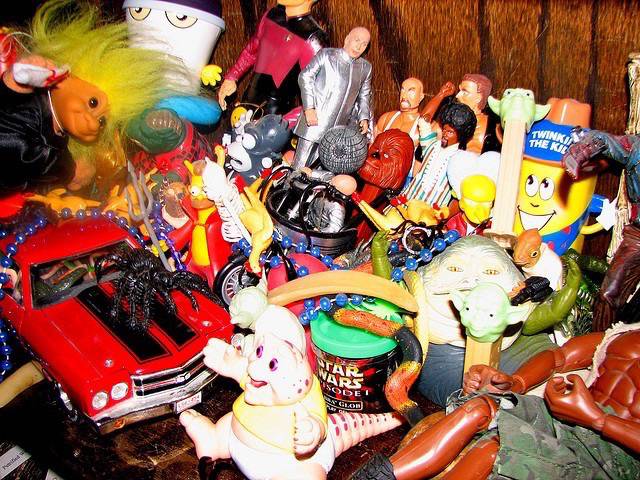 If you've been following popular culture your entire life, then this might be the perfect degree for you. Much like The Beatles degree, this program focuses on how various manifestations of media have influenced society. You'll study popular shows, songs, books, cars and more to see just how much society has been molded and changed through these means.
Unlike The Beatles degree, this program has fairly good job prospects if you know where to look. Many of these degree holders become journalists, public relations experts, advertising managers and mass media executives. That's because all of these jobs require deep knowledge of how to use or allude to popular culture to gain approval. This is often a four-year program, but there are six-year programs available through a few colleges.
Fermentation Sciences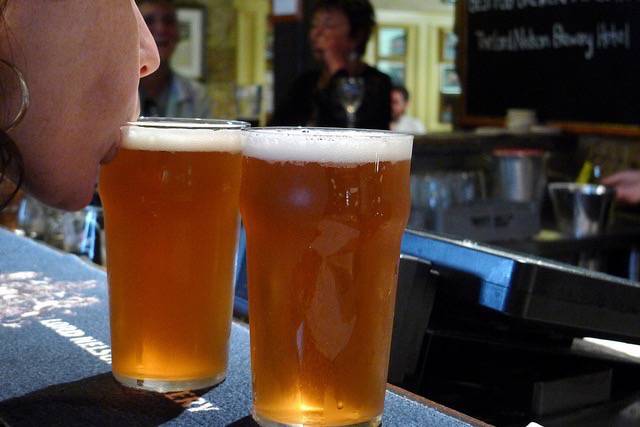 If you want to manage a brewery or even make your own, then this is the perfect degree for your needs. This degree teaches you much more than how to ferment ingredients to create alcohol. Most of these programs encompass both schools of art and science. On the science side, students will learn exactly how to create alcohol. This enables you to change ratios, time and other factors to create a specific brew.
On the art side, students will learn how to brand and sell products, connect with customers and market to supermarkets and other buyers. The majority of colleges that have this program also have hands-on training so that you get as much experience as possible before finishing your studies. Most students make their own breweries after getting the degree, but some go on to manage existing companies.
Comedy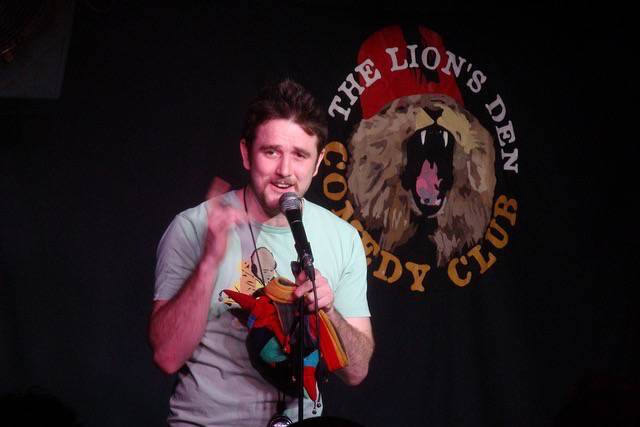 Want to tell jokes for a living? A comedy degree can get you ready for a job in making people laugh. Graduates of this program will learn the fundamentals of modern comedy. Most programs focus on both the writing and performing aspects of comedy, but you might be able to find a program that focuses on one aspect more than the other. More importantly than the mechanics, all of these programs force students to get on stage and perform their routines.
From improv to sketch comedy, you'll become a well-rounded comedian who can perform at clubs, on shows or anywhere else that laughter is needed. Be sure to have a thick skin before entering this program. Students will often be ripped apart by teachers and hecklers before they master the art of comedy. If you can't take creative criticism, then you may want to consider another degree.
Surf Science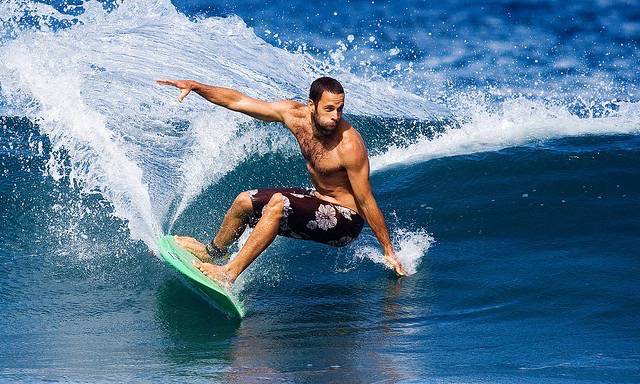 While there might be a few positions that require people to hold a degree in surf science, most of these positions can be obtained with practical experience. At the same time, people who love catching the best waves might enjoy getting their four-year degree in surfing. Just like it sounds, this program is all about teaching students the mechanics, science and art of surfing. You'll learn how to spot and mount the best waves, and how to pick the best surfboards depending on their shape, materials and your specific needs.
The job prospects are rather small, but this can help you get a job as a surf instructor or manager of a surf shop. This is more of a vanity degree, but it can have some practical applications.
Puppet Arts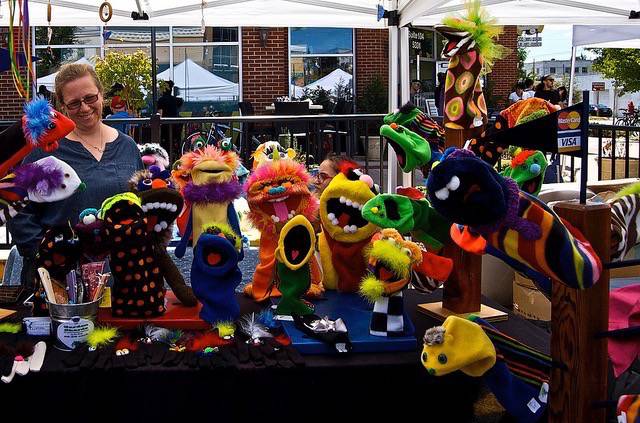 Puppetry may not be as popular as it was decades ago, but it's still a thriving industry if you know where to look. While these jobs are often more about connections than skill, having a degree can help you get the skill you need while also forging connections within the industry. This degree program teaches students how to make and control puppets. While you'll likely start with simple puppets, your later years will be filled with making large and complex puppets that can be used on shows and movies. Many of these degree holders work for production companies and puppet-specific theaters, while others find work at schools and museums. Be sure to get as many connections as possible because this field can be very competitive.
Nannying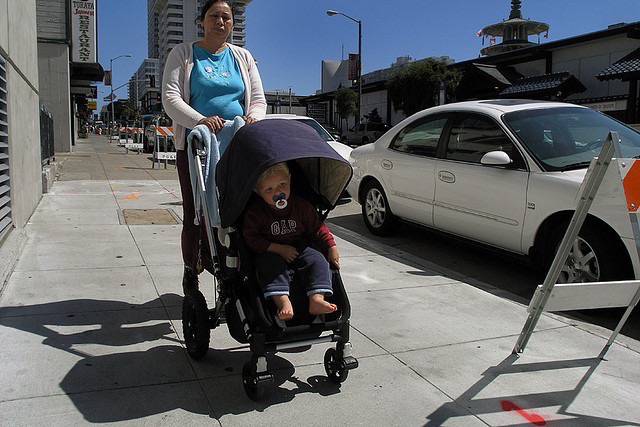 Most people think that a nanny is just an older babysitter with extra experience, but you can become a true professional with a degree in nannying. This degree is rather practical when you consider the number of working parents and centers dedicated to watching children while the parents are away. Your classes will focus on a variety of subjects. You'll learn how to cook and prepare nutritious meals for growing bodies and minds, doing activities that help expand the eight primary forms of intelligence, properly communicating with both children and adults and some basic medical training so that you can perform emergency CPR and dress simple wounds.
Many of these graduates work for high-income families who can afford private nannies, but others will work for daycare centers and schools. The majority of nannies will stay with the same children for a number of years, so it's good to get used to your family.
Floral Management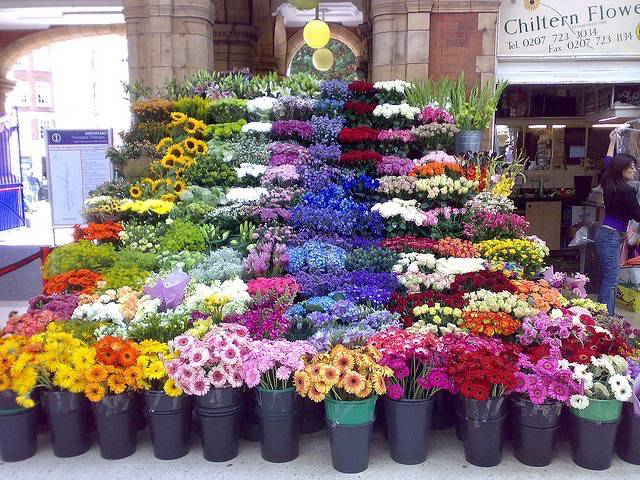 Think it's easy to manage a flower shop? There's a lot more that goes into these stores than you can imagine. Making floral arrangements and selling the flowers are probably the two easiest aspects of running this type of store. You'll have to procure the right flowers, ensure that you're getting the best deal, properly care for and distribute the flowers and also market the store so that it appeals to customers.
A degree in floral management will ensure that you're prepared for all aspects of running your own flower shop or managing an existing business. You'll have classes both in art and businesses. The art classes will help you create beautiful displays that bring in the most money and customers. Your business classes will prepare you for making sure the business succeeds and continues to generate revenue.
Poultry Science
Love being around chickens? A degree in poultry science will help you manage large poultry farms that produce eggs, meat and other byproducts. This is an interdisciplinary program that focuses on business, biology and chemistry. On the business side, you'll learn about how to make a poultry farm produce the most money while reducing costs and making sure that assets are as valuable as possible to the company.
Biology classes are exceedingly important because breeding is essential to poultry farms. You'll learn about the best breeding practices so that you can make the most chickens while spending the least amount of time, money and resources. Chemistry is also important because you'll need to alter feed and monitor the chickens to ensure that they are as healthy as possible before being slaughtered. Many large businesses that sell poultry rely on these degree holders and place them in high management positions.
Family Enterprise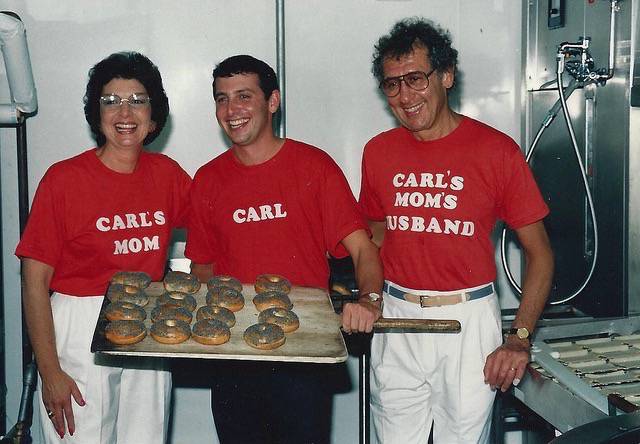 There are countless degree programs for business people and entrepreneurs, but there are only a small number of degrees geared towards family businesses. Some of the biggest brands in the world are family enterprises that are owned and operated by a small number of family members. This degree program focuses on some normal business topics, like starting a business and marketing towards consumers, but many of these classes will teach you the legal and practical aspects of keeping the business in the family.
Students will also learn about the right ways to include family members in the business and how to protect assets and property if there happens to be a major disagreement among family members. This degree is meant mostly for entrepreneurs, but it does have some overall use for those who want management positions.
Mortuary Science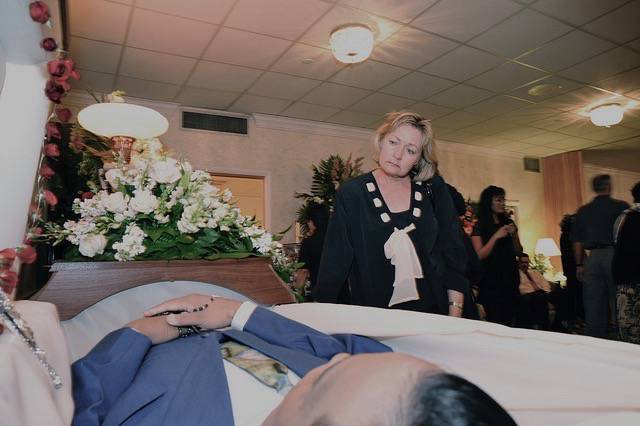 Many morticians have a degree in this or a similar field that allows them to properly perform their job duties. Caring for the recently deceased can be incredibly difficult and laborious, and it also requires a great deal of knowledge in the fields of anatomy, biology and chemistry. Removing bodily fluids and replacing them with embalming fluid is only one step in this long process. You also have to ensure that the body looks as natural as possible while also speaking with the family and helping them through this difficult time.
The majority of these degree holders work either in funeral homes or at hospitals and morgues. Some find employment through medical schools and coroner offices. The pay for mortuary jobs tends to be quite high because few people want this position, but it can still be a competitive field for those with little experience.
Bowling Technology and Management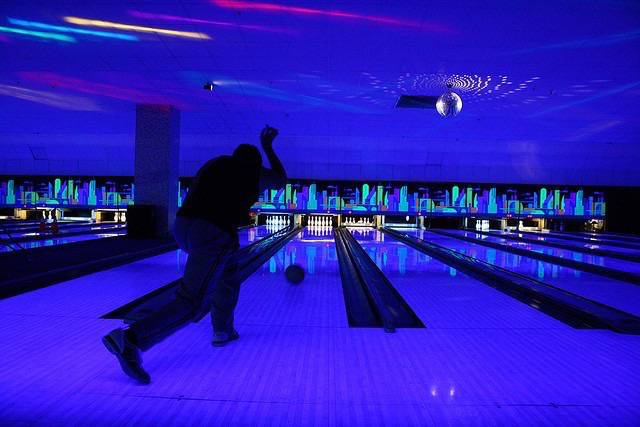 Anyone who wants to own or manage a bowling center is encouraged to get this degree. The classes are very focused, and you'll learn how to operate, repair, maintain and manage every aspect of a bowling center. Is the pinsetter malfunctioning? You'll know how to fix it. Are customers having an issue with an employee? You'll learn how to calm down irate customers while keeping them coming back for more. Students also learn about marketing to ensure that any business they work for continues to bring in new customers.
The only problem with this degree is that it's very focused. While there are some generic business classes, almost everything is geared towards bowling centers. Finding a job outside of this industry can be difficult for these degree holders.