We here at OnlineCollegePlan hope that this unique ranking will help you find the Best Online Masters Programs in Small Business Management.
Many people know that small business is the backbone of America. Surprisingly, however, that is not accurate. According to the U.S. Small Business Administration, small businesses are much much more than a backbone—they make up 99.9 percent of all businesses in the country!
At the heart of every small business is someone willing to take a risk to make an idea come to life. Now since small businesses make American what it is, and entrepreneurship is the heart of a small business, we could conclude that entrepreneurship is absolutely vital to our society's health. Moreover, in today's rapidly shifting world of technology and smartphones, our relationships are being transformed in real-time. This changing landscape creates new solutions and opportunities as well as new problems, especially for small business owners and those seeking to enter the market. Entrepreneurs are those creative, think-outside-the-box people who develop, plan and initiate a new good or service in the marketplace. In America, this happens every day and many of these goods or services lead to a better quality of life.
What Online Degree Should I Earn as a Small Business Manager?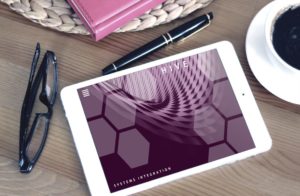 If you're currently a small business owner or an entrepreneur looking to start a new venture, finding and earning an online masters in small business management will help your dreams become reality. Please note that online masters programs in small business management can be found as an online MBA in Entrepreneurship. Now, the fact is that executive positions and ownership requires a diverse set of knowledge and skills. Our colleges and universities provide programs that train leaders who understand finance, accounting, ethics, and operational management. It is a broad-based approach to learning business administration. With this solid MBA foundation, an Entrepreneurship focus or concentration can take you to the next level as an owner and manager. Since there are so many online programs you can complete the program from anywhere and often for an affordable price.

Featured Programs
How will an Entrepreneurship Degree Help be a Small Business Manager?
Entrepreneurship concentrations apply to those interested in starting a new venture or transforming existing ones with creativity and innovation. Running a small business requires a broad range of skills and knowledge. In general, an entrepreneurship concentration follows the MBA core with three or four classes, generally nine to 12 credits. Some examples of courses from some of the programs on this list include:
Creating Socially Responsible Businesses in the Digital Age

Leveraging Global Business Opportunities

Developing an Innovative Mindset

Small Business Management

Social Marketing Strategies

Managing Risk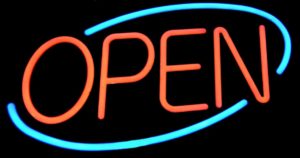 Whether you desire to start or improve a non-profit or for-profit company, whether you are interested in engineering, science, technology, health care, sports, or manufacturing, an online MBA in Entrepreneurship truly gives you an edge. It gives you an advantage through specialized knowledge and skills, the network you connect with through your program, and the increase in earning power. 
What is your Methodology?
In order to find the 30 best online masters programs in small business management, we began by curating a list of schools that matched our criteria. We looked over online business degrees at universities across the nation looking for those that provided classes, training, or programs that would help those looking to start their own small business. We didn't consider for-profit schools.
Once we had a list of programs, each school was given a score based on the following:
Affordability – 40%
20 year ROI – 15%
Student to Faculty Ratio – 15%
Percentage of Graduate Students – 15%
Special programs or classes designed for small business – 15%
The information was gathered from the schools' websites, the National Center for Education Statistics, U.S. News & World Report, and PayScale.com. We hope this list helps you find the best school to further your education.