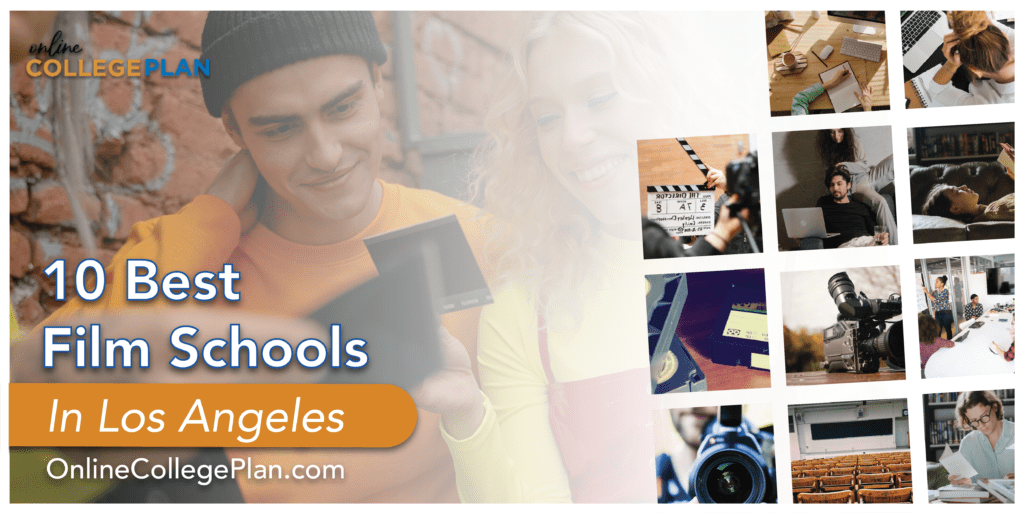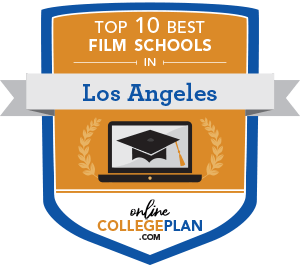 For those looking to embark on the journey in one of the best film schools for an exciting career in the film industry, there's no better place to start than at an LA film school in sunny California! As the hub of the entertainment industry since 1912, and with many major film studios currently residing there, Los Angeles is the clear choice for students looking to get a quality education at a film school that will improve their chances of finding work in this rapidly-changing field.
The career choices available to those who graduate from a Los Angeles film school can vary widely depending on the specific program that students choose to enroll in. Students who complete a Bachelor of Science in Animation may find work as 3D artists, animators, lighting artists, and character modelers, while others who complete a Bachelor of Fine Arts in Film could find themselves working in screenwriting, music video production, documentary production, or editing.
Featured Programs
The schools listed below offer programs that allow you to hone your craft, whether as an actor or actress, a set designer, or someone interested in animation. Attending any of these schools will provide you with an excellent opportunity to network and meet other aspiring artists. If you're lucky, you will foster relationships that lead to future fruitful collaborations.
Whether your aspirations are in front of the camera or behind it, it's essential to find a school that will meet your needs. The choices are endless, so you have the opportunity to find the right program at the right school. The schools on the list below all offer different areas of specialization; whether it's animation or documentaries, there's a school that offers the program you're seeking.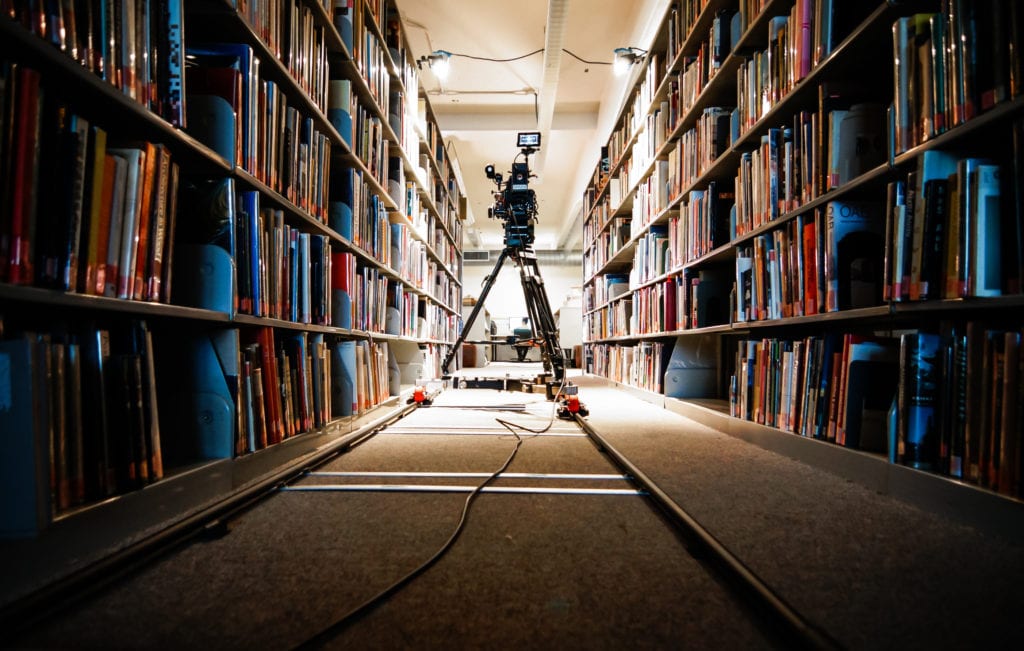 Methodology for Ranking the Best LA Film School
We created this ranking to find the top institutions offering programs in film. We found the information collected below on the National Center for Education Statistics (NCES) College Navigator website, based on a straightforward method: percentage of applicants admitted (admission rate), graduation rate, and the overall cost of in-state graduate tuition and fees.
We applied our ranking criteria from our original pool of over 50 institutions and developed a list of the ten best film schools.
We've listed the schools in descending order, with our number one pick at the list's bottom. After reviewing the schools, you will find some more information about career options for graduates with film degrees.
In the event of a tie, the institution with the lowest graduate tuition price was awarded higher placement on our list. The methodology used is listed below:
Graduate Tuition/Fees
Less than $10,000/year – 3 Points
$10,001-$20,000/year – 2 Points
More than $20,000/year – 1 Point
Applicants Admitted
Less than 25% – 1 Point
25% to 50% – 2 Points
More than 50% – 3 Points
Graduation Rate
50% or Greater – 3 Points
25%-49% – 2 Points
Less than 25% – 1 Point
| | | | | |
| --- | --- | --- | --- | --- |
| School | Tuition | Admission Percentage | Graduation Rate | Points |
| New York Film Academy | $33,834 | 100% | 69% | 7 |
| Chapman University | $57, 214 | 55.65% | 81% | 7 |
| Loyola Marymount University | $52,977 | 47% | 80% | 6 |
| University of California Los Angeles | $13,249 | 12.4% | 92% | 6 |
| American Film Institute | $59,951 | 50% | n/a | 3 |
| Art Center of Design | $46,486 | 57% | 69% | 7 |
| California Institute of the Arts | $53,466 | 25.28% | 61% | 6 |
| University of Southern California | $60,275 | 11% | 92% | 5 |
| Los Angeles Film School | $33,100 | n/a | 55% | 4 |
| California State – Northridge | $7,017 | 58% | 55% | 9 |
Below is our list of the top 10 best film schools in Los Angeles for 2021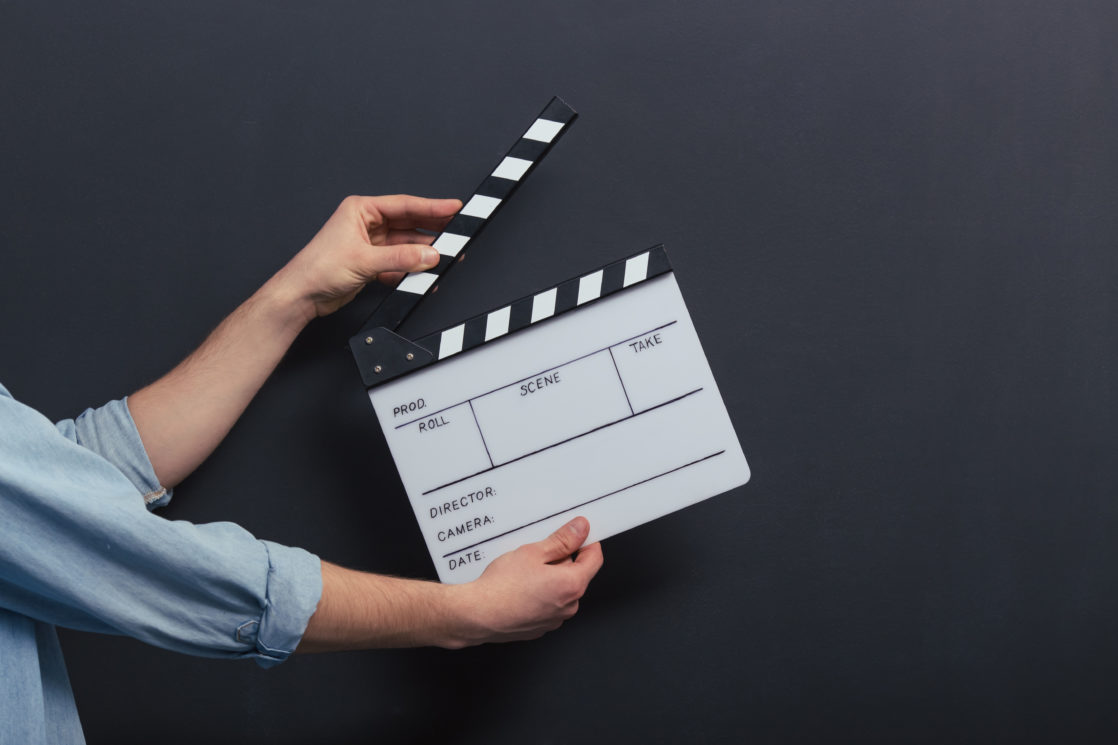 The Best Film Schools in Los Angeles
10. American Film Institute

Los Angeles, California
Tuition Fees: $59, 951
Points: 3
The American Film Institute (AFI) was founded in 1969. This film school has a reputation for attracting older professionals and students who have no interest in traditional campus life. AFI uses hands-on collaboration as its primary teaching tool.
The programs offered at AFI are at the masters' level; however, students without an undergraduate degree can still apply to the programs. Those without a bachelor's degree will receive a Certificate of Completion after their studies rather than a master's degree.
81% of AFI graduates enter the field after graduation, which is a pretty impressive placement rate. The school also boasts that alumni have won 34 Best Oscar nominations since its inception. AFI alumni from the six disciplines have been nominated for an Academy Award every year for the past decade. Alumni from this school include Darren Aronofsky, Edward Zwick, David Lynch, and Terrence Malic. The six disciplines at AFI are:
Cinematography

Directing

Editing

Producing

Production design

Screenwriting
9. Los Angeles Film School

Hollywood, California
Tuition Fees: $33,100
Points: 4
The Los Angeles Film School was founded in 1999 and is situated in the famous RCA Building on Sunset Boulevard. This school offers a less traditional school environment, which is perfect if you are self-motivated. The Los Angeles Film School gives students direct, hands-on experience in audio production, film, and music.
This school also offers online degrees in Digital Film Making, Entertainment Business, Graphic Design, Music Production, and animation. Notable Alumni include Kyle Newachuk, Brandon Trost, and Hannah Lux Davis. The programs offered by the Los Angeles Film School include the following:
Animation – visual effects

Animation – game art

Audio Production

Entertainment Business

Film – production

Film – cinematography

Film – directing

Film – producing

Music Production
8. University of Southern California

Los Angeles, California
Tuition: $60,275
Points: 5
According to Niche.com, the University of Southern California (USC) ranks #1 in the country for Best Colleges in Film and Photography. USC is one of the most challenging schools to get accepted into, with an acceptance rate of 11%. This school has a wide variety of programs for students looking to build a career in the Los Angeles film industry.
The adage, you get what you pay for, applies to USC. With the film school receiving a $200 million endowment, it can afford to provide the best and latest technology to its students. Notable alumni include Ron Howard, Judd Apatow, Miranda Cosgrove, and George Lucas. Programs offered by USC include:
Division of cinema & media studies

Film & television production

John C. Hench Division of Animation & Digital Arts

Interactive media & games

Media arts + practice

Peter Stark Producing program

John Wells Division of Writing for screen & television

John H. Mitchell Business of Cinematic Arts
7. California Institute of the Arts

Valencia, California
Tuition: $53,466
Points: 6
This school ranks ninth in Niche.com's listing of the Best Colleges for Film & Photography. The most popular majors at this institution are cinematography and video production, studio arts, and acting. The California Institute of the Arts is recognized globally for being a school that provides diverse opportunities for emerging filmmakers.
You're not just a number at the California Institute of the Arts. This school provides each student with their own faculty member, assigned to be an academic advisor and mentor. Famous alumni from this institution include Tim Burton, John Lasseter, and James Mangold. Programs offered by the school include:
Film directing

Film & Video

Experimental animation

Character animation
6. University of California Los Angeles

Los Angeles, California
Tuition: $13,249
Points: 6
The University of California, Los Angeles is another school with a competitive acceptance rate, where only 12.4% of applicants are accepted. UCLA's School of Theater has produced some of the film industry's most significant contributions, including Francis Ford Coppola, creator of the Godfather Trilogy. UCLA's film program is closely linked with its theater and acting programs, allowing for great collaborations.
UCLA offers programs at all levels, including bachelor's, master's, and doctorate degrees in the school's Film, Television, and Digital Media department. Notable UCLA alumni include Jack Black, Francis Ford Coppola, Rob Reiner, and Tim Robbins. The programs they offer include:
Animation

Directing

Cinematography

Documentary

Producing

Screenwriting

Cinema & media studies
5. Loyola Marymount University

Los Angeles, California
Tuition: $52,977
Points: 6
Loyola Marymount University (LMU) is ranked #12 on Niche.com's list of the Best Colleges for Film and Photography. Although this school isn't considered top-tier, it is firmly positioned as one of the world's best schools.
LMU has the Incubator Lab, which operates in partnership with Film Independent as a nonprofit arts organization. LMU and Incubator Lab created this collaboration to help emerging filmmakers, providing mentorship and free access to industry studios.
Well-known alumni from LMU include Scott Eastwood and Barbara Broccoli. LMU has a surprising number of minors, majors, and graduate programs for film students to choose from depending on what they're seeking. The programs they offer include:
Animation

Film & television production

Film, television & media studies

Recording arts

Screenwriting
4. Art Center of Design

Pasadena, California
Tuition: $46,486
Points: 7
The Art Center of Design is primarily a school of the arts, so you will find the film curriculum less developed than others on this list. This school combines access to world-class equipment with expert guidance. One of the school's core principles is that learning happens when creating. Students have the opportunities to shoot, edit, and film as many projects as they can during their studies.
Famous alumni from the Center include Zack Snyder and Michael Bay. This school provides courses in all aspects of storytelling, whether for the small screen or the big screen. The Art Center of Design offers three tracks of study; they are:
Directing

Cinematography

Editing
3. New York Film Academy

Burbank, California
Tuition: $33,834
Points: 7
Initially based in New York, the Film Academy has a substantial presence on its Los Angeles campus. This school is located in North Hollywood, which is within walking distance of Universal Studios. The teaching approach is learning by doing, hands-on method. This film school has a lot in common with its rival, the American Film Institute, which is also on this list.
This school originally started as a dedicated film school; however, it has expanded its offering to cover other available disciplines to visual storytellers. Noteworthy alumni from this school include Naya Rivera, Issa Rae, Paul Dano, and Damon Wayans. There are a wide variety of programs offered by the New York Film Academy include:
Film school

Acting school

Photography school

Producing school

3D Animation & visual effects school

Documentary school

Screenwriting school

Digital editing school

Cinematography school
2. Chapman University

Orange, California
Tuition: $57,214
Points: 7
Chapman University is #25 on Niche.com's list of the Best Colleges for Film and Photography in the United States. Its cinematography and video production major is the second most popular specialization at the school, with 160 graduates, with Business majors having the largest number of graduates at 366. The school offers students the ability to pursue either a bachelor's or master's degree.
This university is looking to increase its student body diversity. They are doing this by actively recruiting students from a variety of socioeconomic backgrounds. The school is also launching a scholarship fund that will provide up to 10 full scholarships per year for underrepresented young men and women from the local community.
Famous alumni from this school include Matt and Ross Duffer and Carlos Lopez Estrada. The university offers programs in the following areas:
Film production

Film studies

Broadcast journalism and Documentary

Screen acting

Screenwriting

Television writing & production

Creative Producing
1. California State University – Northridge

Northridge, California
Tuition: $7,017
Points: 9
This film school is ranked number 1 on this list for many reasons! They scored top points in all of the categories used in this list's ranking. Our list isn't the only one that rates California State University Northridge's (CSUN) program highly; Variety Magazine includes the program in a list of the top 30 film programs globally. The Hollywood Reporter has it in their list of top 25 American film schools.
CSUN is recognized internationally for its reputation for producing talented and dedicated entertainment professionals who recognize hard work value. That's the kind of reputation you want supporting you after graduation when you're looking for work! Famous alumni from CSUN include Paul Hunter, Darren Grant, and Dale Launer. Programs offered by CSUN include:
Emerging media production

Entertainment media management

Film production

Media theory & criticism

Screenwriting

Television production – Documentary

Television production – narrative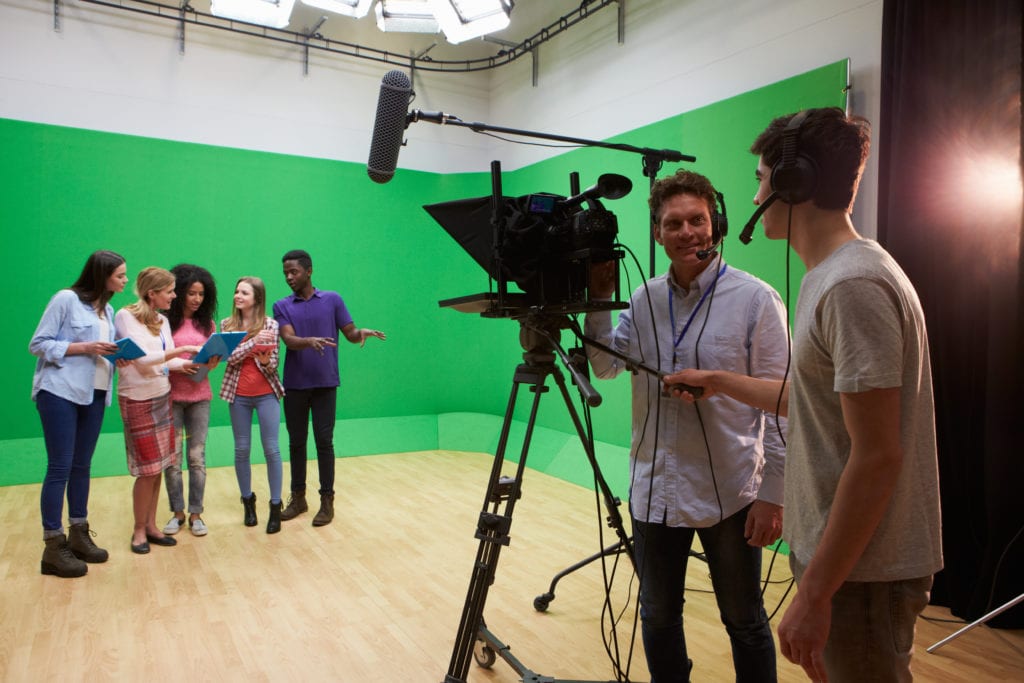 Best Careers in Film
If you love tapping into your creativity, work well with others, and enjoy finding new and exciting ways to tell a story, a career in the film industry is what you are seeking with a degree in theater arts! Whether you enjoy being in front of the camera or behind it, there are exciting opportunities to grow and expand your knowledge and experience.
If you want to be the next Oscar-winning actor, director, or editor, there's a job waiting to make your mark. Check out some of the careers listed below and consider the salary range your film degree will get you. Keep in mind that Box office and merchandise sales can increase salaries.
Take a look below and see what fits.
Actor/Actress
Average Annual Salary Range: $5,000 to $20,000,000
You have a passion for performing, and you love being part of telling a story to an audience. The budget of the movie determines the salary. If you're lucky enough to be hired on a large budget film, the chances are good that you'll make a salary higher than the stated average. A theater arts degree is your first step.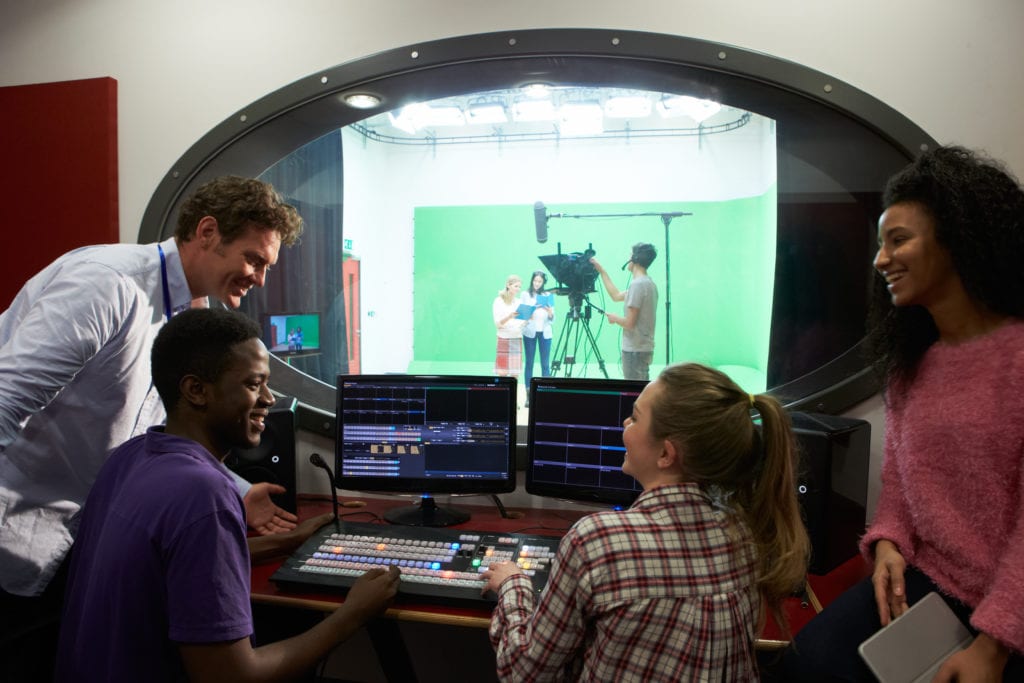 Film Editor
Average Annual Salary Range: $31,940 to $170,040
Film editors work with the director to cut down the film footage. This role is essential to the production of any film. The editor's role is to find the best way to create a story that captivates its audience.
Director
Average Annual Salary Range: $38,000 to $125,000
The director's role requires leadership skills. As the director, you have to ensure the story is told in the right way through the actors' eyes. This position involves the review and correction of creatives in both post and pre-production.
Screenwriter
Average Annual Salary Range: $34,000 to $204,000
The job of the screenwriter is to create the story for the film. This work includes delivering the concept and dialect of the script. This job is not for the faint-hearted as it will involve rejection as you shop the scripts to producers who can take your idea and put it on film.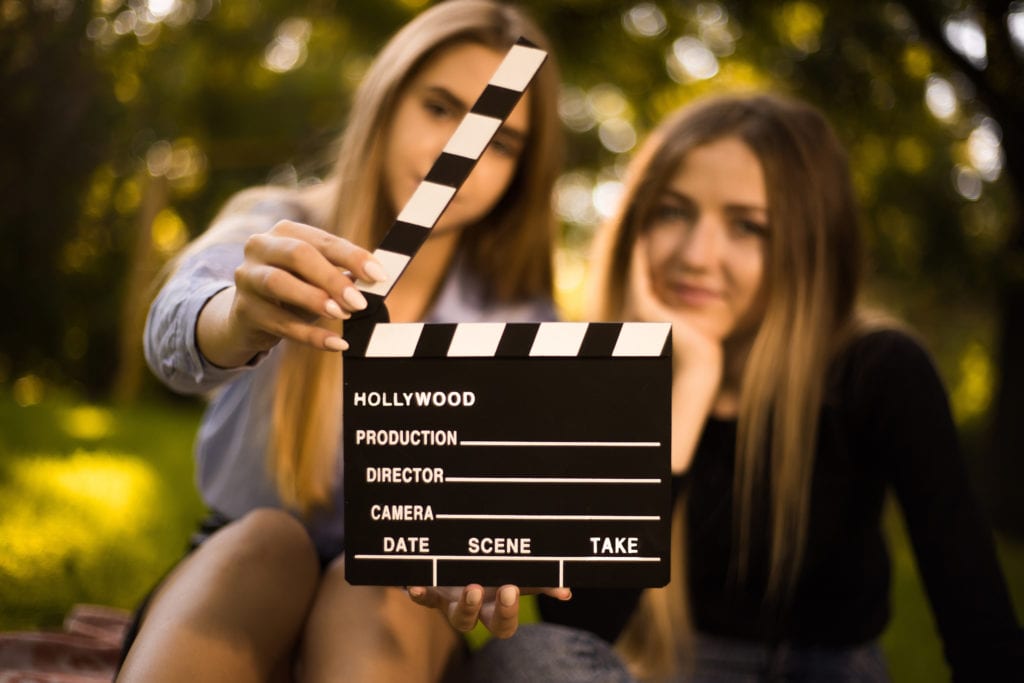 Art Director
Average Annual Salary Range: $45,000 to $103,000
As an art director, you work with the director and producers to draft a detailed vision of the film's sets, location, and surroundings. The goal is to bring the vision of all parties to reality. An art director's work involves working with and managing other creatives who will contribute to the vision.
Cinematographer & Director of Photography
Average Annual Salary Range: $35,000 to $98,000
The role of the cinematographer is to convert the director's vision and the screenwriter's story. Achieving the picture is done by using different techniques and ways to shoot the film or video. A cinematographer's job involves organizing shot composition and planning and managing the camera and lighting crews.
Multimedia Artists & Animators
Average Annual Salary Range: $36,000 to $86,000
When you look at the top revenue-generating movies in the last few years, the one thing they have in common is that they have digital enhancements. Animation and digital effects studios like Pixar and Industrial Light and Magic hire talented animators and artists to create fully realized characters and elaborate settings from the concept. A California film school could be your entry into this career!
At a Glance—Common Film School Careers and Potential Annual Earnings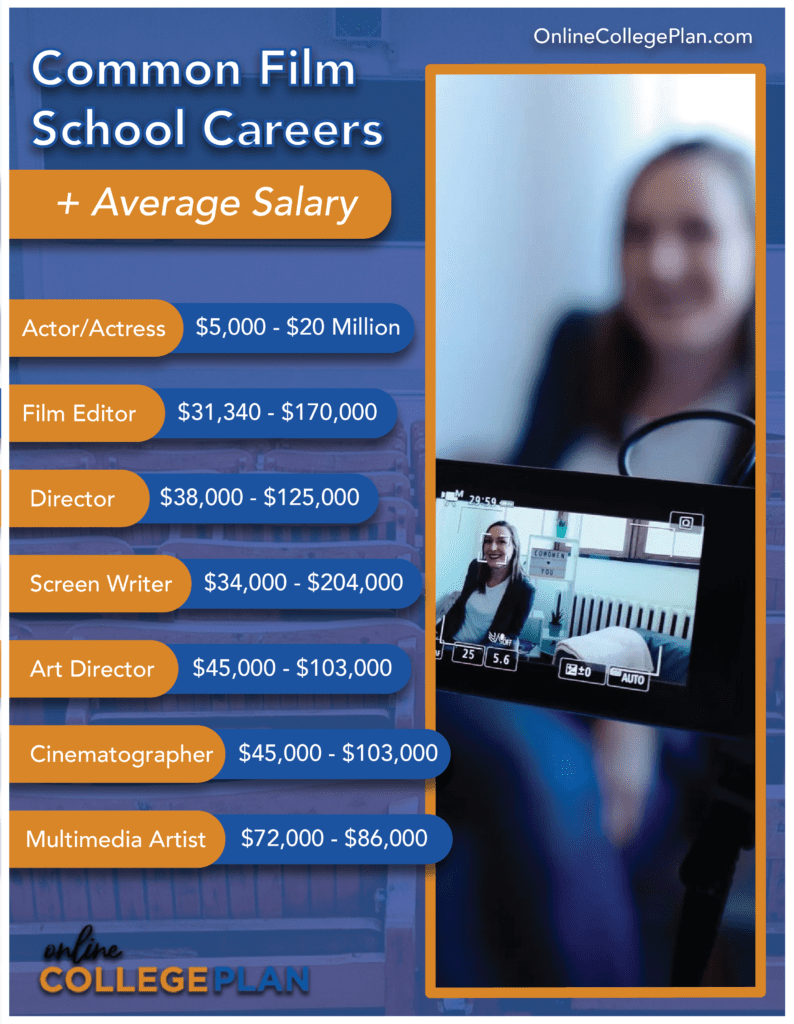 Related Rankings: