Top 10 Online Masters of Fine Arts Programs
Find your degree
Online College Plan is an advertising-supported site. Featured or trusted partner programs and all school search, finder, or match results are for schools that compensate us. This compensation does not influence our school rankings, resource guides, or other editorially-independent information published on this site.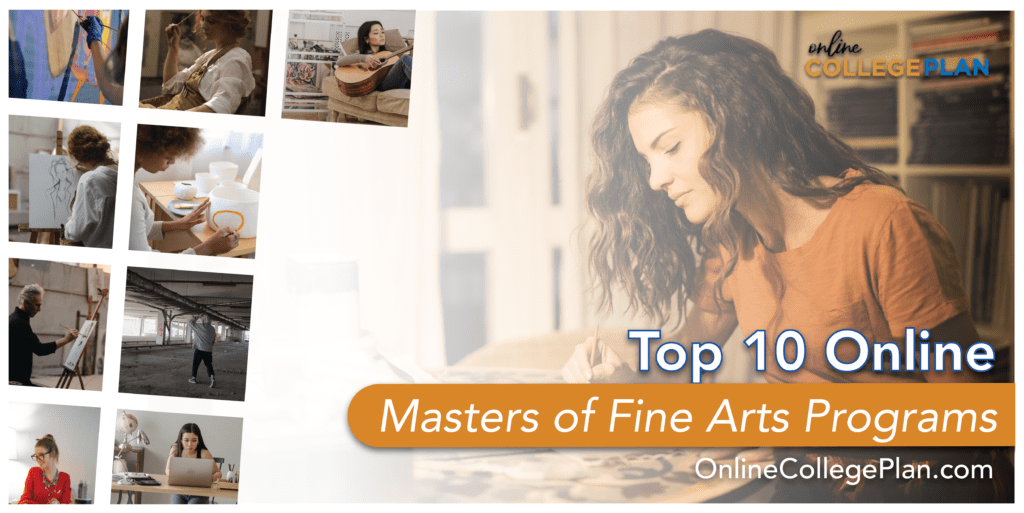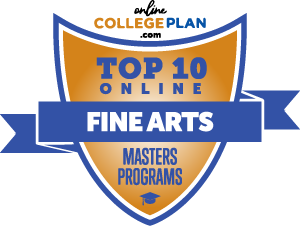 If you're interested in one of the many fine arts careers available, or if you want to expand your understanding of your craft while still working your current job, an online program may be a flexible option that fits your lifestyle.
In this article, we'll cover our top ten online masters of fine arts programs and the critical information you need to know as you navigate through the process of finding schools of interest. 
See Also: What are the best schools for online bachelor's degrees in art?
Online Fine Arts Degrees—the Possibilities Are Endless
While many of us fantasize about seeing our work on the big screen, published for all to read, or displayed in a prominent gallery or museum, others have different goals for their craft.
A curriculum that you can pursue at your own pace that also includes high-quality mentorship can solve both needs while also putting you in touch with other talented students and a vibrant and supportive community.
You've probably encountered the works of many individuals with fine arts degrees if you've seen movies, television programs, read books, or visited an art gallery or museum. Some artists have their work shown in more local locations, while others work behind the scenes on tasks like writing scripts, manuscript production, or work on conceptual material.
A fine arts degree naturally provides a lot of flexibility, and while some concentrations lend themselves better to an in-person format, it's possible to find various programs with 100 percent online (or partially remote) programs.
Admission to these programs generally requires that you submit some of your work, and it's a good idea to check out the faculty at the institution to see if there are any you want to work with in particular. Formal education in fine arts may also give you an edge over your competition and could also increase your earning potential in the long term.
If you're eager to see your potential options for higher-learning institutions that have an online masters of fine arts program, read on to see how we determined our list and some of the best options to consider.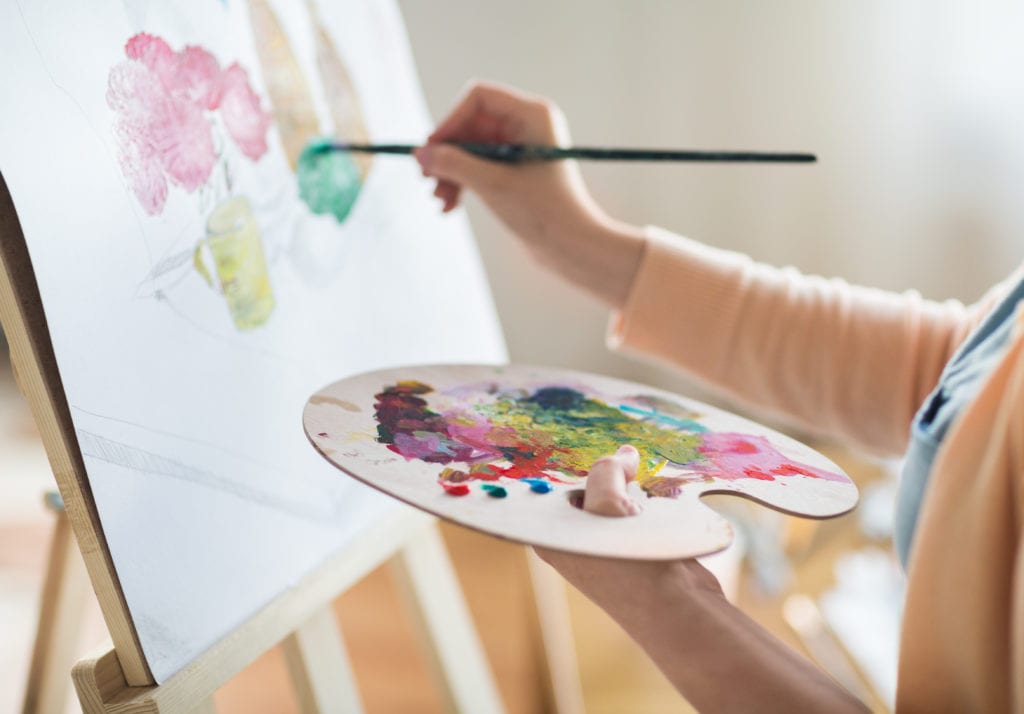 Methodology
To create this ranking, we first looked at a broad range of institutions that offered online masters in fine arts programs and examined the characteristics that made them a high-quality option for prospective students.
Diving deeper into the various options, we turned to the National Center for Education Statistics (NCES) College Navigator and other third-party databases. We looked at specific rates of graduate admission, the overall graduation rates, and the cost of annual tuition and fees that students can expect to pay.
The rate of admission is an indicator of how selective a university is when choosing students, and this can tell us about the quality of the student body and may impact the graduation rate at that particular school.
Some schools with lower graduation rates simply aren't as selective with the students they admit, while others are much more selective but don't have a markedly higher graduation rate to show for it.
Below you'll find our ranking criteria and points system from the original pool of over fifty different institutions spread across the United States. While some of these schools are smaller or less well known, many of them rank highly on the list of top 10 fine arts programs offered by reputable sources.
Graduate Tuition/Fees
Less than $10,000/year – 3 Points
$10,001-$20,000/year – 2 Points
More than $20,000/year – 1 Point
Applicants Admitted
Less than 25% – 1 Point
25% to 50% – 2 Points
More than 50% – 3 Points
Graduation Rate
50% or Greater – 3 Points
25%-49% – 2 Points
Less than 25% – 1 Point
| | | | | | |
| --- | --- | --- | --- | --- | --- |
| Ranking | School | Annual Tuition | Admission Percentage | Graduate Percentage | Points |
| 1 | Lindenwood University | $11,880 | 88% | 52% | 8 |
| 2 | Albertus Magnus College | $13,500 | 83% | 96% | 8 |
| 3 | Goucher College | $20,400 | 81% | 66% | 7 |
| 4 | Edinboro University of Pennsylvania | $12,246 | 83% | 44% | 7 |
| 5 | Drexel University | $29,969 | 75% | 74% | 7 |
| 6 | Southern New Hampshire University Online | $11,286 | 93% | 44% | 7 |
| 7 | Regent University Online | $9,750 | 84% | 12% | 7 |
| 8 | Savannah College of Art and Design | $38,475 | 73% | 72% | 7 |
| 9 | Maryland Institute College of Art | $50,330 | 64% | 72% | 7 |
| 10 | Arcadia University | $30,116 | 65.7% | 61% | 7 |
Below you'll find our list of the top 10 best online Masters of Fine Arts programs, facts about the tuition cost, and our overall ranking. You'll also find a little bit about the institution itself and what makes each program unique and valuable to prospective students.
#1 Lindenwood University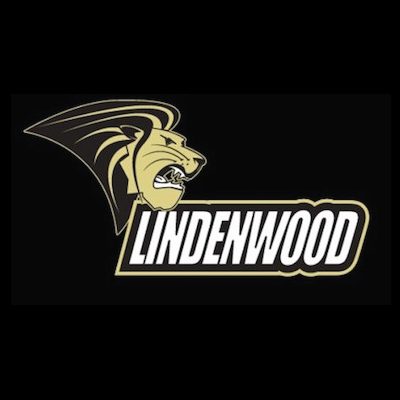 Saint Charles, Missouri
School Profile
Tuition/Fees: $11,880
Points: 8
Lindenwood University started as The Lindenwood School for Girls and is now the second-oldest institution for higher education located west of the Mississippi River. George Champlin Sibley and Mary Easton Sibley founded the school that resides in the picturesque town of Saint Charles, Missouri.
This institution practices rolling admissions, and their MFA program does not require GRE scores or letters of recommendation. Instead, prospective students can expect acceptance pending the evaluation of a writing sample they provide to the director and by meeting standard university requirements for admission.
Their Masters of Fine Arts (MFA) program in Creative Writing focuses on courses from a wide assortment of writing genres, and you can expect small classes set up as workshops, literature classes, and craft classes that lend themselves well to individual feedback. This program also offers:
Dedicated instructors
A flexible and thorough curriculum available completely online
Course subjects that include genre fiction, literary fiction, poetry, novel writing, prose, and Creative Nonfiction
Literary events and a robust writer-focused community
Graduate students frequently choose careers in editing, publishing, writing, and teaching, and this terminal degree allows graduates to teach writing courses at a university level.
#2 Albertus Magnus College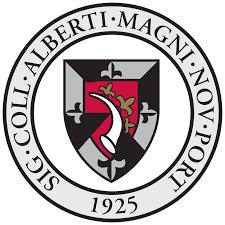 New Haven, Connecticut
Tuition/Fees: $13,500
Points: 8
You'll find Albertus Magnus College nestled in the Prospect Hill area of New Haven, near Hampden, and this university is a private Catholic college that specializes in liberal arts.
Started by the Dominican Sisters of St. Mary of the Springs in 1925, this prestigious school was originally a women's college and now offers a fully online option for students that is both flexible and in high demand.
At Albertus Magnus College, you can expect:
Experience-based learning that emphasizes collaborative work
Innovative programs with dedicated professors
Enriched programs that include opportunities for research and ample resources
A high level of community engagement with active career counseling
Students that enroll in the MFA program at Albertus Magnus College can also expect to have access to various professional experiences and internships in addition to campus events and a vibrant assortment of extracurricular activities.
Students are only required to meet three times during each semester for writing workshops or intensive classroom meetups. These sessions can be in-person or online, but the rest of the time, students can expect to cover the material at a pace that works for them.
See Also: What Is an MFA Degree?
#3 Goucher College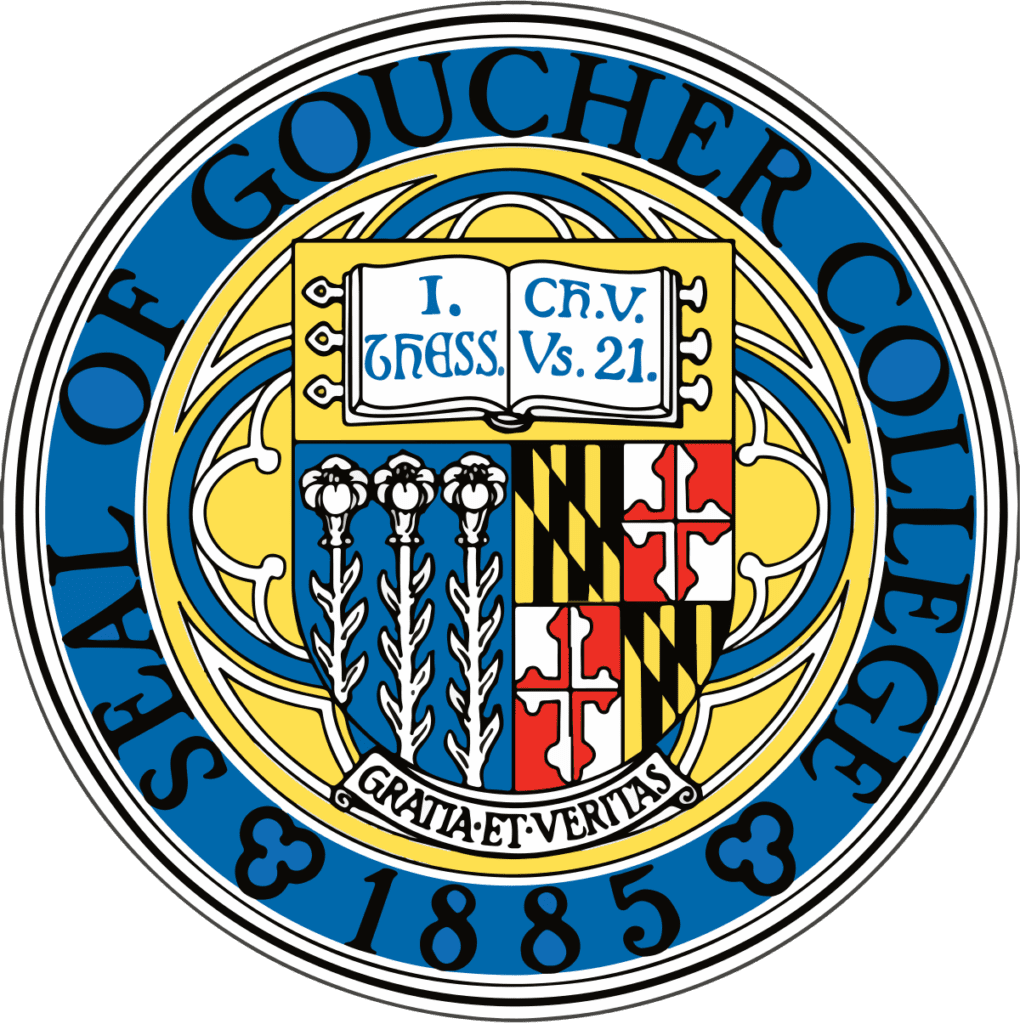 Baltimore, Maryland
Tuition/Fees: $20,400
Points: 7
Goucher College started as a women's college in 1885 with leadership by members of the Methodist Episcopal Church in Baltimore. Today it's not only coeducational, but it offers an excellent MFA program in Nonfiction that includes one-on-one mentoring from a faculty member.
This MFA program has a singular focus but has gained an outstanding reputation for preparing students while also providing solitude and flexibility in the curriculum. Alumni from this college have published over 110 books, and several have won prestigious awards and become finalists for the Pulitzer.
Second-year students can also participate in sponsored trips to New York, where they meet with top editors and agents in the publishing world. Courses for this program include:
Manuscript education and creation
Creative writing
Consistent mentorship at every step of the writing process
Workshops and Advanced projects for fifth-semester students
This program takes approximately two years of full-time attendance to complete and requires only two on-campus residencies.
#4 Edinboro University of Pennsylvania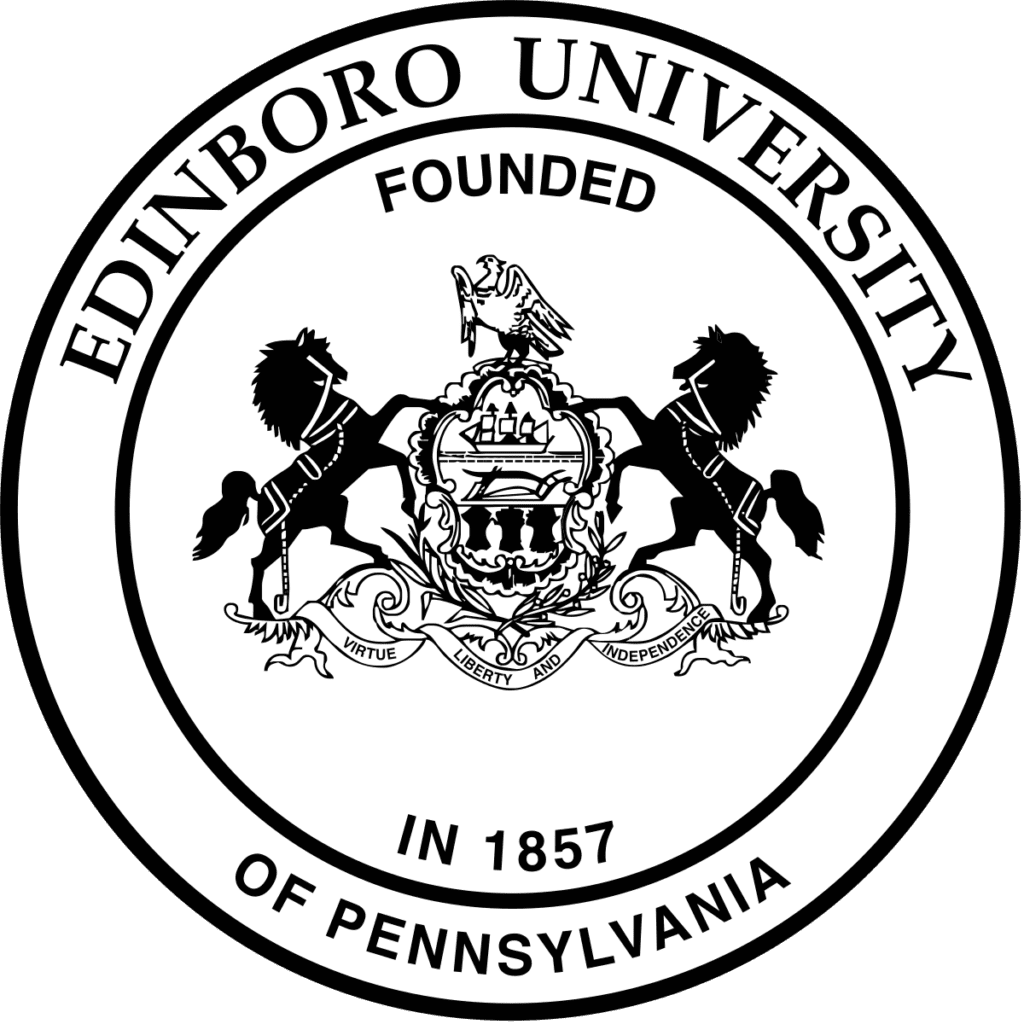 Edinboro, Pennsylvania
Tuition/Fees: $12,246
Points: 7
The Edinboro University of Pennsylvania offers several Masters of Fine Arts Programs, and while these programs have not historically been available online before, due to the ongoing pandemic, the school has shifted many classes to an online format.
Concentrations for this MFA program include:
Ceramics
Fine Arts
Metals and Jewelry Making
Painting
Printmaking
Sculpture
Studio Art
If you're looking for a hybrid approach to an MFA program, Edinboro University of Pennsylvania is an excellent option that is nationally ranked and has celebrated its 100th anniversary as a source of instruction in art education and the visual arts.
#5 Drexel University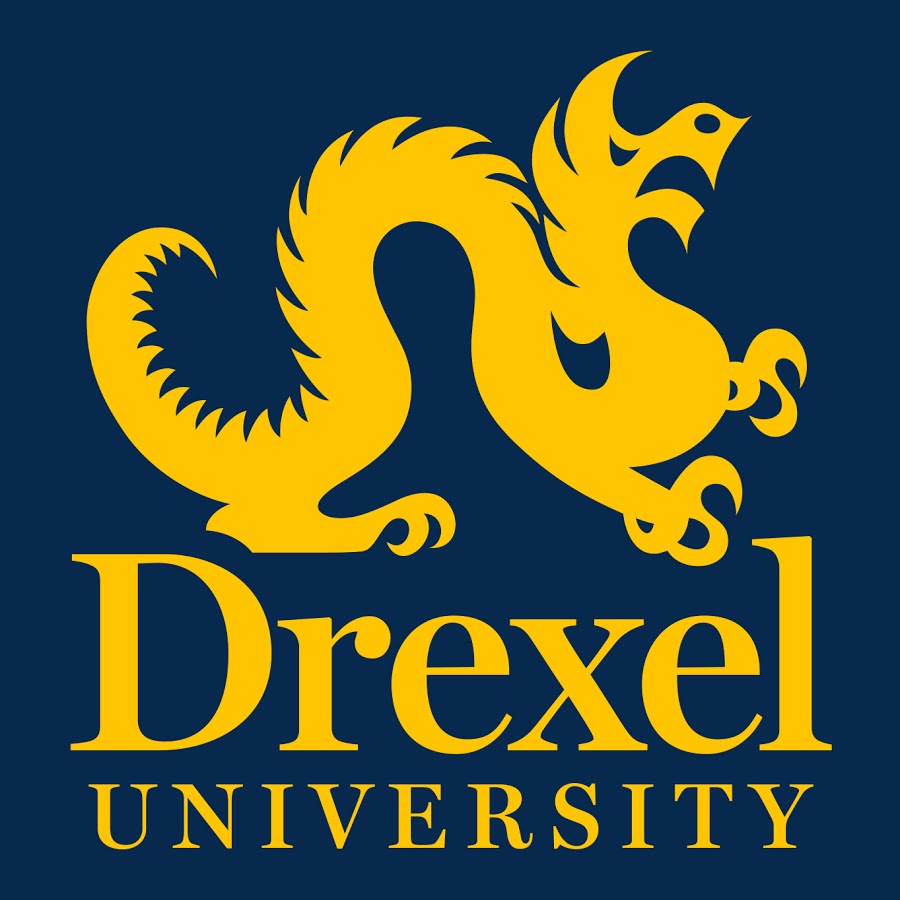 Philadelphia, Pennsylvania
Tuition/Fees: $29,969
Points: 7
Drexel is a private institution and non-profit that started in 1891. Their low-residency MFA program is not 100% online but has an exceptional design to prepare aspiring writers for a career in writing using online workshops, one-on-one exchanges, reading tutorials, and interactions with notable writers with published works.
In this program, students can expect to share their work in a supportive academic environment and receive feedback from their professors and peers. This masters in fine arts program concentrates on fiction writing, but students can choose from several electives and work through the curriculum at their own pace.
Optional teaching assistantships also provide students valuable experience and:
Provide teaching composition instruction and mentoring
Gain familiarity in various delivery modalities
A salary for teaching up to five courses in the second year
A confirmation letter documenting your completed teaching hours
This fine arts degree is highly engaging and filled with opportunities such as study abroad programs.
#6 Southern New Hampshire University Online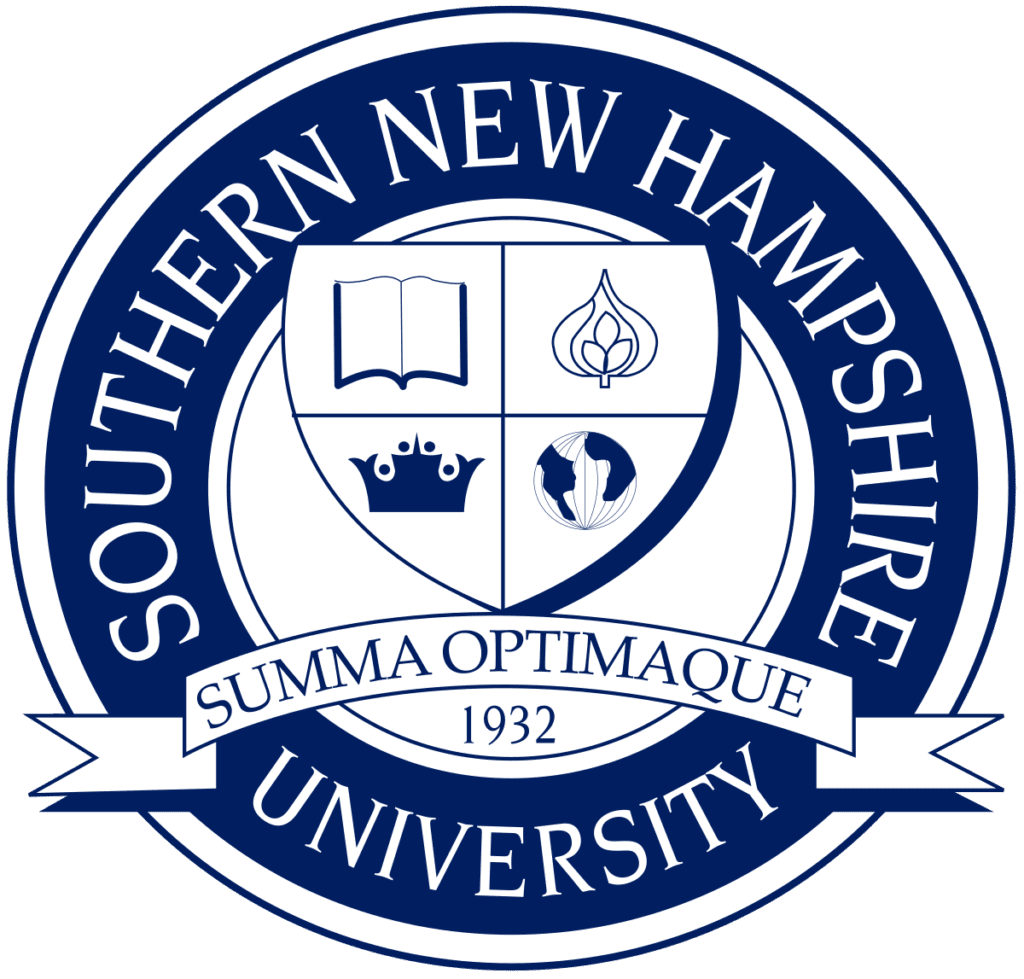 Manchester, New Hampshire
Tuition/Fees: $11,286
Points: 7
Southern New Hampshire University Online offers an MFA program in creative writing that is free from application fees and doesn't require GRE or GMAT scores. This online degree features 48 total credit hours and focuses on practical and attainable education that provides skills that support a diverse range of writing careers.
In this program, students can expect to learn about:
Technical and business aspects of professional writing
The publishing world (traditional methods and self-publishing)
Utilizing social media to build a brand and grow readership
Develop book promotion materials
How to teach writing in a classroom
This degree also explores how writers can identify industry professionals, agents, and editors to meet their publishing goals.
#7 Regent University Online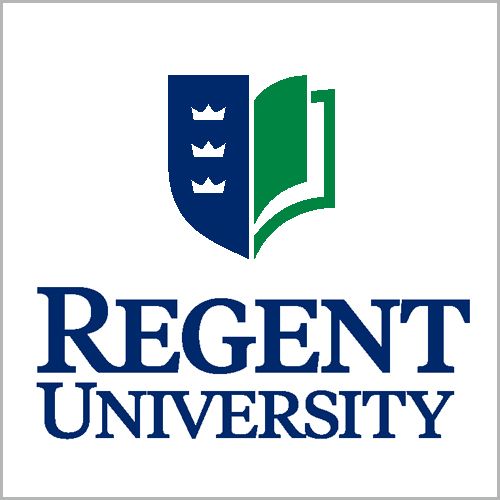 Virginia Beach, Virginia
Tuition/Fees: $9,750
Points: 7
Regent University Online has the motto Christian Leadership to Change the World, and their online masters in fine arts programs feature concentrations in:
Film- Television
Film-Television- Producing
Film-Television- Script Writing
Film-Television-Script & Screenwriting
These programs not only prepare you for professional careers in the television and film industry but they also qualify graduates to teach at a university level. Classes feature a faith-based approach to learning and mentoring from an invested faculty member that is also highly familiar with the industry.
This online master's degree also comes with hands-on experience that helps students grow their portfolio and includes instruction on research, financing production, global distribution, and storyline development.
#8 Savannah College of Art and Design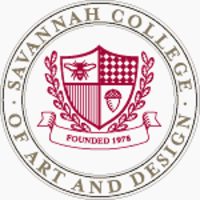 Savannah, Georgia
Tuition/Fees: $38,475
Points: 7
Savannah College of Art and Design has locations in Savannah, Atlanta, and Lacoste, France. This private art school offers an online master's in fine arts with a concentration in painting that incorporates a wide range of methods and platforms.
This MFA program has a few goals:
To help painting students push boundaries
Learn new forms of expression
Master classic and timeless methods of fine art
Gain a better understanding of how painting has evolved through different eras
Through this program, students get to work with inspiring faculty, take advantage of various facilities, and attend annual events at their leisure.
Students also become part of an advanced network that includes other talented students and alumni that have had their work in world-renowned museums all over the world.
#9 Maryland Institute College of Art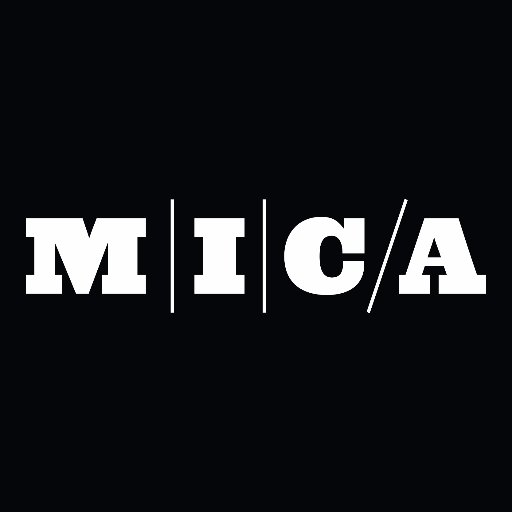 Baltimore, Maryland
Tuition/Fees: $50,330
Points: 7
The Maryland Institute College of Art (MICA), located in Baltimore, began in 1826, which makes it one of the older art-focused colleges in the US. This private design and art college previously went by the name Maryland Institute for the Promotion of the Mechanic Arts and offers a Studio Art program that is mostly online.
The low-residency MFA program is best for:
Art professionals looking to broaden their view of contemporary art
Experienced art teachers
A broad spectrum of artists looking to further develop a framework for their art
Each student receives a mentor based on the artwork they submit during the admissions process, and this pairing lasts for the duration of the program. There are also visiting critics and other valued professionals that provide feedback and engage with students to provide extensive hands-on experience.
#10 Arcadia University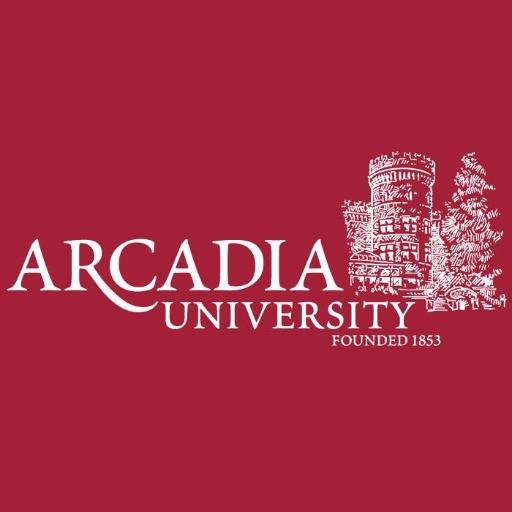 Glenside, Pennsylvania
Tuition/Fees: $30,116
Points: 7
Arcadia is a private institution with a 76-acre campus that includes the National Historic Landmark, Grey Towers Castle. Their low-residency MFA with a concentration in Creative Writing features several components that provide students a unique learning experience.
Students can take advantage of study abroad programs, get one-on-one exchanges and mentoring from faculty, participate in weekly workshops online, and prepare a full manuscript with a complete publishing plan.
Other highlights of this program include:
Award-winning faculty
Visiting writers, speakers, and special programs
Frequent events both in-person and online
Prospective students can also view alumni work online and take advantage of partial funding the school offers to qualifying candidates.
Best Careers for Masters of Fine Arts Programs
There is a vast assortment of careers you can pursue with a Masters of Fine Arts degree, including:
Writing of various media: Television, movie scripts, copy material, manuscripts, poetry
Artwork using all kinds of media, including animation
Teaching
Graphic designing
Interior designing
Salaries for these potential careers can also vary widely based on your location, job type, skill set required, and company hiring.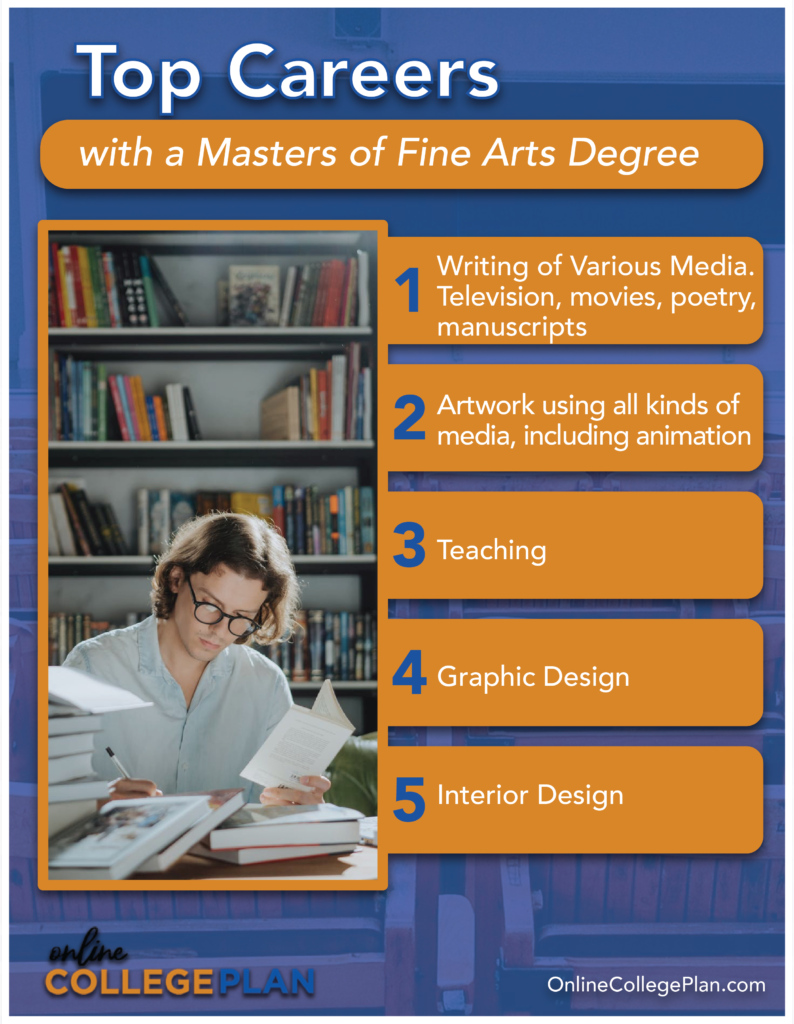 Related: