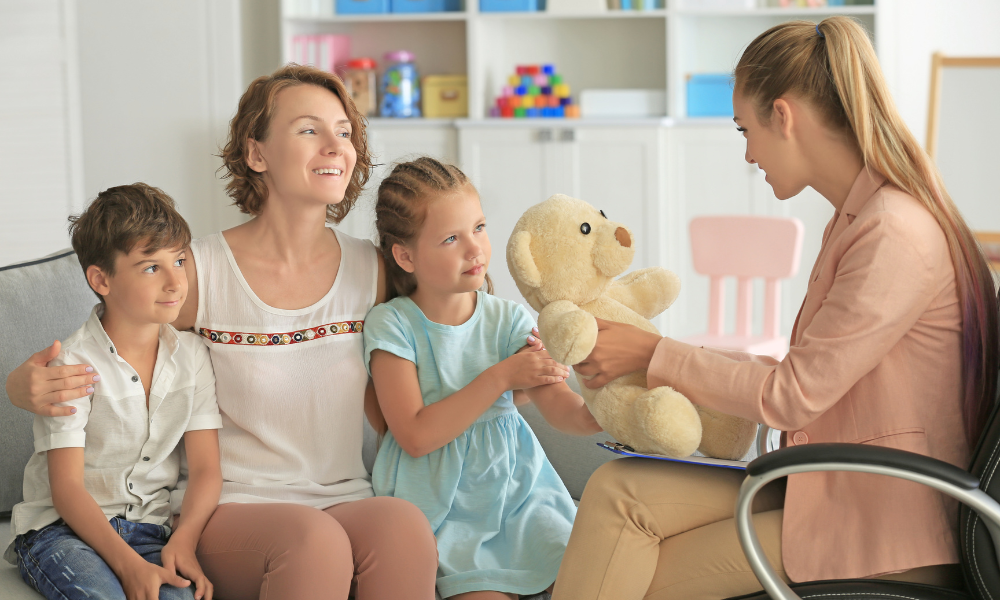 Find your degree
Online College Plan is an advertising-supported site. Featured or trusted partner programs and all school search, finder, or match results are for schools that compensate us. This compensation does not influence our school rankings, resource guides, or other editorially-independent information published on this site.
Child psychologists may choose to do a number of different things, all of which center around working with children by studying their mental and social development. If he or she chooses the area of therapy, then the majority of time is spent counseling children. Alternatively, the area of focus might be researching. In this case, time is spent researching things related to childhood development, such as childhood learning disabilities. Still another career option for child psychologists is to combine different disciplines that mesh a combination of counseling and research.
Since child psychologists are not medical doctors, they do not prescribe medication. They may help the child cope with and adjust to medications that they are prescribed by their physicians, though.
Some systems that may utilize the services of child psychologists include:
Featured Programs
Schools – Many schools employ the services of child psychologists to help children cope with adjustment, behavioral, and developmental issues.
Courts – The Court may use the services of child psychologists to help children and their families transition in stressful situations, such as divorce. They are also often employed when investigating crimes committed against children.
Child Psychologist Salary Information
The salary for child psychologists is widely variable and dependent upon experience and type of practice. On average, a starting psychologist with limited experience can expect to earn from $30,000 to $45,000 a year. Those with between 5 to 10 years experience typically earn $55,000 to $80,000. After ten years or more on the job, the average salary range is from $80,000 to $ 100,000 annually.
Child Psychologist Qualifications
Those interested in entering the field of child psychology will need to obtain a doctoral degree in psychology. After completion of the doctoral degree, the child psychologist is required to complete additional hours of supervised training before being licensed by the state he or she wishes to practice in. The requirements vary from state to state.