10 Top Online Colleges That Will Help Launch Your Career
Find your degree
Online College Plan is an advertising-supported site. Featured or trusted partner programs and all school search, finder, or match results are for schools that compensate us. This compensation does not influence our school rankings, resource guides, or other editorially-independent information published on this site.

A bevy of research shows that higher education is directly related to increased professional success, financial earning power, better perceptions of personal health, decreased incarceration rates and a plethora of other positive effects.
But in today's madcap world, who has the time and money to attend traditional college? Each year, more people are turning to alternative options for higher education. One of the most common, useful and convenient are online colleges. Online colleges are blossoming across the world, and you have access to them from wherever you are.
Some of the benefits of online colleges include: scheduling flexibility, saving money, increased options to pick a program/degree that works for you, the ability to go to school from home, and much more. Experts say that attending online colleges run by established schools with powerful brands carries more prestige. With that in mind, here are 10 top online colleges that can help launch your career.


The University of Florida Distance Learning is run by the University of Florida. It's a public, sea-grant, space-grant, and land-grant research school with an impeccable reputation. Some of the degree topics offered include: environmental management in agriculture and natural resources, health education, biology, entomology, industrial and systems engineering, and Latin. Students also can pursue doctoral degrees in education, audiology, philosophy, classical studies, nursing practice, and pharmacy. The University of Florida is also consistently ranked as one of the top-value schools in the country (Princeton Review, Smart Money Magazine).
Penn State World Campus


One of the coolest aspects of Penn State's online platform is that classes are asynchronous, meaning you won't be forced to attend online classes at a specific time. You'll still be expected to complete coursework, readings and exams on a schedule, but can tailor your class time to meet your needs. Penn State World Campus has been smothered in accolades, and has high rankings in venerated college ranking systems like: U.S. News & World Report Academic Ranking of World Universities, Princeton Review, Bloomberg Business and more. PSWC puts an emphasis on peer-to-peer interaction with students worldwide. Some graduate programs at PSWC require a residency, mostly between a few days and two weeks.
School Profile

UMass Online's programs include an associate's degree in information technology over 30 bachelor's degree programs, including nursing, applied psychology, criminal justice, and more.
UMass Online offers 40 master's degree programs, like gerontology, security studies, vision studies and a doctoral degree in nursing practice, among others. Nursing is one of the highest paying (and rewarding) degrees that can be obtained online, with a median salary of over $85,000.


School Profile
Northeastern University is a highly touted research school (over 30 federally funded research centers), and it's online programs put a premium on students' schedule flexibility. Northeastern University's online programs include almost 20 bachelor's degrees in English, finance, and political science and over two dozen master's degrees, in taxation, respiratory care, leadership, and homeland security. It also boasts doctoral degrees in education and transitional physical therapy.

FSU is a premier school for sea-grant and space-grant research (Florida is a magnet for those fields). FSU's online school has four different majors for online bachelor's students, including public safety, criminology, computer science, and interdisciplinary social science. Its online graduate degrees in business, education, and nursing have multiple concentrations, with 2-5 areas of emphasis. Unfortunately, its Bachelor's degree programs require that you already have 60 or more credit hours that are transferrable into the program of your choosing. One of the major perks of choosing FSU, Office of Distance Learning is the access to academic coordinators, who track students' progress, make course recommendations, and help students tailor their experiences to their goals.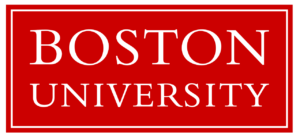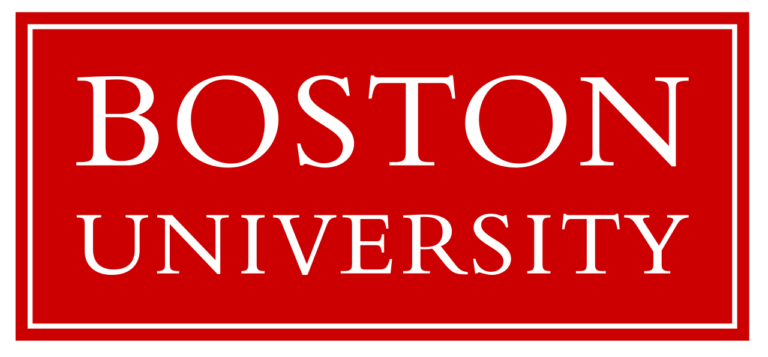 Like FSU's online program, Boston University's also offers a bachelor's completion program. However, it offers nine master's degree programs, like management, taxation law, and art education. The thriving research school has tantalizing doctoral programs in music education and occupational therapy. BU's online programs round out their varied tracks with a over a dozen certificate programs (like Clinical Investigation, Cybersecurity & Cybercrime, Data Analytics, Health Communication and more). It's an internationally beloved institution, with over a quarter million alumni worldwide.


Indiana University is a gargantuan public school with a plethora of online classes and over 100 degree programs. It is renowned for its contributions in research. There are nine degree completion programs (associates and bachelors), including business administration, mathematics, political science, and nursing. IU Online expands on those completion programs with two dozen online master degree programs. Strategic management, social work, data science are just some of the masters programs offered. To top it off, students may earn doctoral degrees in instructional systems technology, nursing practice, and nursing science.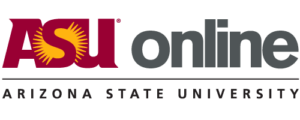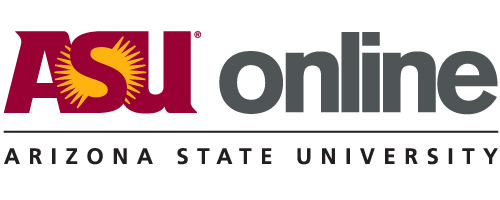 Arizona State University has the most students of any public school in the country. Over 100,000 people are currently enrolled in the school, and it's accessible to anyone who doesn't live in Arizona through its online program. With such massive enrollment, comes extensive programming. Some of ASU Online bachelor's degrees include art history, business, film, and justice studies. It also offers master's degrees in legal studies, nutrition, English, electrical engineering, as well as doctoral degrees in behavioral health and leadership and innovation. Its online resources include enrollment counselors, academic advisers, and success coaches. ASU Online gives students six start dates each year.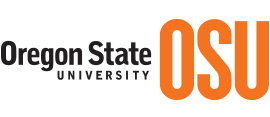 School Profile
OSU is a public research university that boasts a land-grant, space-grant, and sea-grant designations. Only five other schools in the country can say that. OSU also has a rare, tantalizing sun-grant designation. OSU's Ecampus (online school) has over 900 online courses. It offers almost 20 bachelor's degrees in topics ranging from anthropology to German to sustainability; nine master's degrees such as executive leadership, counseling, and natural resources; and doctoral degrees in education and counseling. Its online resources include library services, career services, 24/7 tutoring help, and counseling services.

Global Campus is a really sexy way to say, "online university." Excellent branding. Washington State University's Global Campus has nine online bachelor's degrees including accounting, criminal justice, hospitality business management, and psychology; and a dozen master's degrees in topics including special education, agriculture, molecular biosciences, and criminal justice. Students also can earn a gang of online certificates, and three teaching endorsements.
Washington State University faculty and instructors run the Global Campus courses, and their curriculum and ideology extends from the commitment to excellence the school is founded on. Online students have access to academic advisers, 24/7 tech support, free online tutoring, and a writing lab.
Related Rankings: