Find your degree
Online College Plan is an advertising-supported site. Featured or trusted partner programs and all school search, finder, or match results are for schools that compensate us. This compensation does not influence our school rankings, resource guides, or other editorially-independent information published on this site.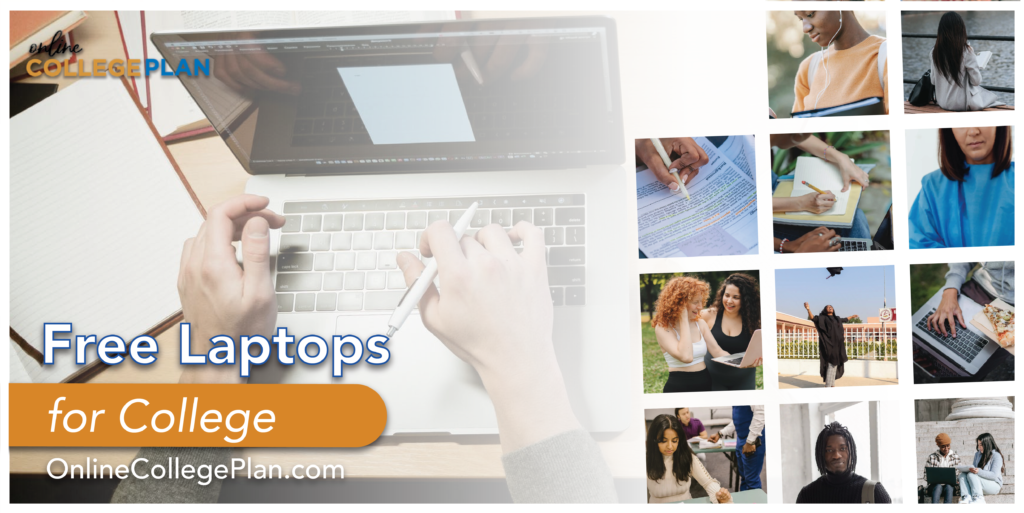 Free laptops for college students: Myth or reality? We dove deep into the fine print to discover the truth about accessible technology for students.
By providing free laptops or iPads, colleges can save students money directly by providing them with the technology they need to complete their coursework and indirectly by allowing them to download e-books instead of purchasing expensive physical textbooks. This sounds like a win/win situation, but the truth is, many of these schools factor an astronomical 'technology fee' into their tuition, or there are strings attached to the supposed free laptop or iPad.
The computer is an incredible educational utility and a worthy investment for any student pursuing their degree online. However, while college life can sometimes leave you digging for quarters in your couch, an offer for a free laptop should never be taken at face value. In situations like this, diligent research is critical. What must you do to be eligible? Will you get to keep it after graduation? Is there any warranty or insurance? Is it truly free? Who really paid for it?
The Free Laptop Offer—Fact or Fiction?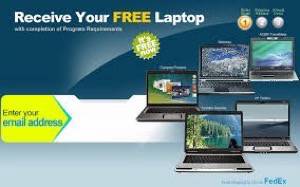 Have you ever been the lucky winner of a computer or gaming console? Have you ever seen a pop-up ad informing you that you are the 100,000th visitor of the day and are now eligible for a gift card?
If you have spent more than ten minutes browsing the web, chances are you have 'won' something. Immediately, your mind perceives this as too good to be true—and for good reason. These sites will promise you your reward after you enter sensitive personal information such as your phone number and address.
Because of covert scams like this, our researchers set out to investigate if free laptops for college students are the real deal or just another hoax.
Unfortunately, we discovered that most colleges offer "free laptops" with an element of somewhat hefty prices hidden in their tuition fees. And while some free college laptop offers are genuine, we'll help you discover what makes you eligible.
How Can I Get a Free Laptop for College?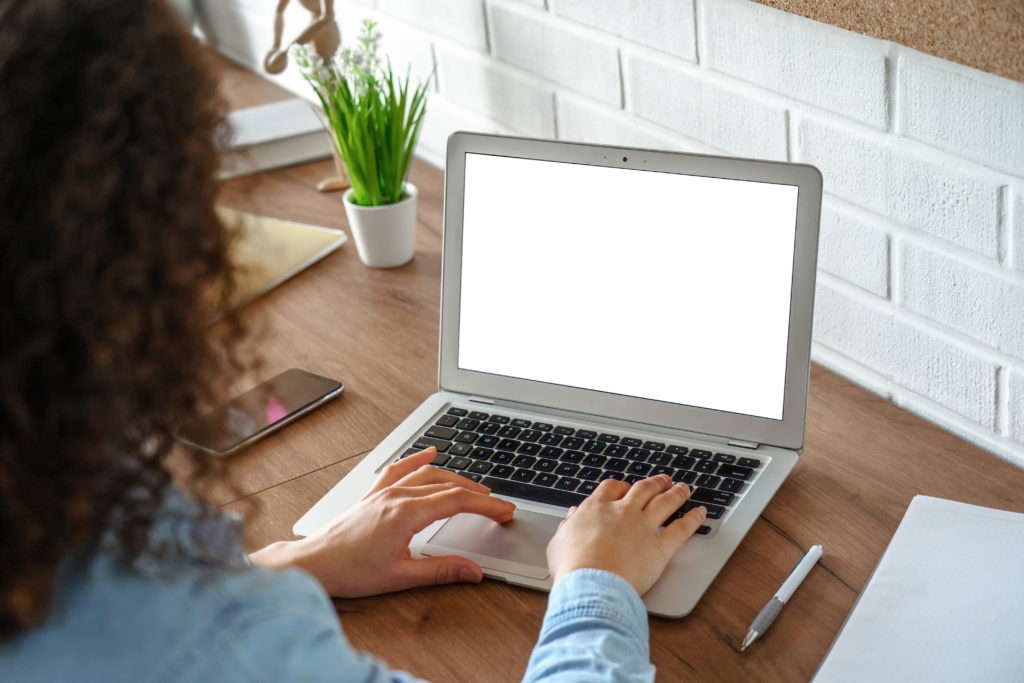 We all can appreciate that laptops, iPads, and other technology doesn't come cheap. But, for a college student, even finding spare change can be quite a feat. According to the National Association of College Stores, 81 percent of college students took at least one online course during the 2020/2021 school year. Plus, they used over half the amount of digital services as they used in previous years. Additionally, over 50 percent of students purchased laptops or other computing devices for the academic year.
However, a quality laptop can set you back several hundred dollars. Some models might even leave you with a massive dent in your pocket, with price tags going well beyond $1,000. Unfortunately, not every student has that kind of extra money.
Fortunately, there are a few ways you may be able to get a laptop even if you can't afford it. Notably, there are specific eligibility requirements to qualify for some of these programs. Let's take a look at a few organizations and ideas for obtaining a free college laptop.
Contact the On It Foundation
Short for Opportunities Necessary to Increase Technology, the On It Foundation aims to provide free computers together with computer training and internet access to low-income households.
The organization works hand-in-hand with computer access centers, businesses, learning institutions, and local areas for one mission: to enable the entire community to share in technological progress and achievement, particularly the nation's disadvantaged youth.
You can get a free laptop from the On It Foundation provided a student in your family is:
A United States resident who attends a public school.

Awarded free or reduced school lunch.

Enrolled in grades K-12.
You can learn how to apply for a free laptop for college by visiting the foundation's FAQ page. Even if you're not eligible for a free laptop based on such criteria, you can find fantastic discounts for computers through the foundation's Jump On It program.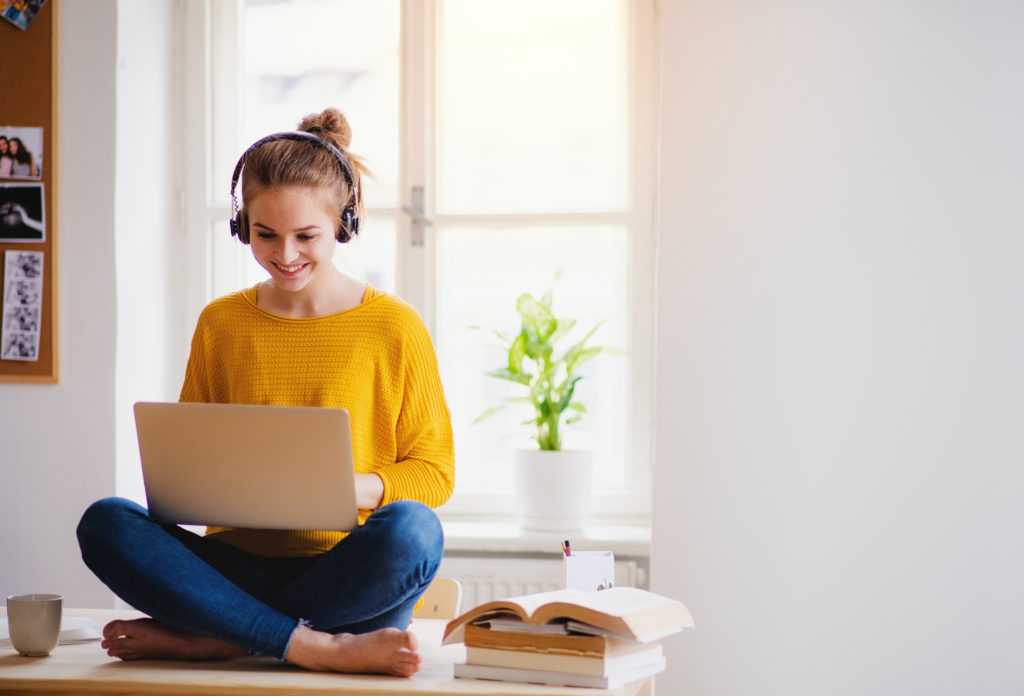 Check Out the National Cristina Foundation
Established in 1984, the National Cristina Foundation dedicates itself to lessening the digital divide among people by pioneering technology reuse.
Businesses give away their new or already used tech devices to the organization, which then donates to organizations involved in education empowerment.
You should note, however, that you can't get a free computer directly as an individual. But you can obtain one via an organization registered through the foundation's Digitunity network.
Get a PC from Everyone On
Everyone On works together with several partners to bridge the digital divide through various offers and programs.
Low-income college students and others can obtain inexpensive or complimentary laptops. The organization also advocates for low-cost internet service.
Try PCs for People
You can obtain a free laptop for college and possibly enjoy low-cost internet if you're eligible for this program. PCs for People is also registered to refurbish Microsoft computers, so you're likely to obtain a free college laptop loaded with the latest Windows software.
As long as you're registered in an income-based government assistance program or live below the 200% poverty line, you're eligible.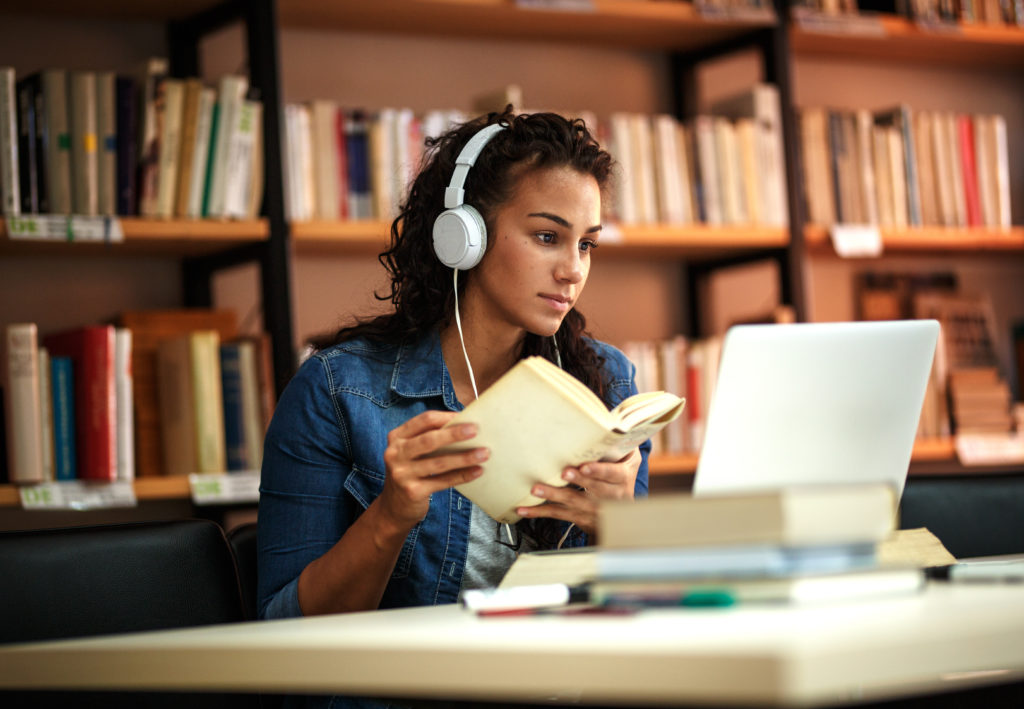 Complimentary Laptops from Craigslist
Another great place to find genuinely affordable or free laptops is Craigslist. The platform is the go-to website for those who want to dispose of or donate their old stuff.
If you are a college student, you may get a laptop for free this way. However, even if you don't see any free or low-cost laptops listed, it can be worth trying to post an ad on the site and let others know you are looking for a computer for college.
Reward Sites
You can use your earnings from various reward sites to finance a complimentary laptop. Some of these sites prompt you to do the following to get rewards:
Shop online

Take quizzes

Browse the internet

Play games online

Complete offers, etc.
Be sure you're comfortable carrying out these tasks without feeling scammed or demeaned. The sites then pay you via redeemable points for real money via check, PayPal, or gift vouchers to renowned retailers such as Amazon.
All in all, you have to join multiple reward sites to increase your earnings. You then need to complete tasks from these sites to earn enough to cash out. We'll talk a bit more about reward sites below.
Goodwill and Local Salvation Army Chapters
It might be a good idea to check with your local Salvation Army chapter or Goodwill. There's help out there, whether you're going through a challenging phase or are unemployed but need a free laptop for college. It's not a sure thing, of course, but you never know if you don't ask.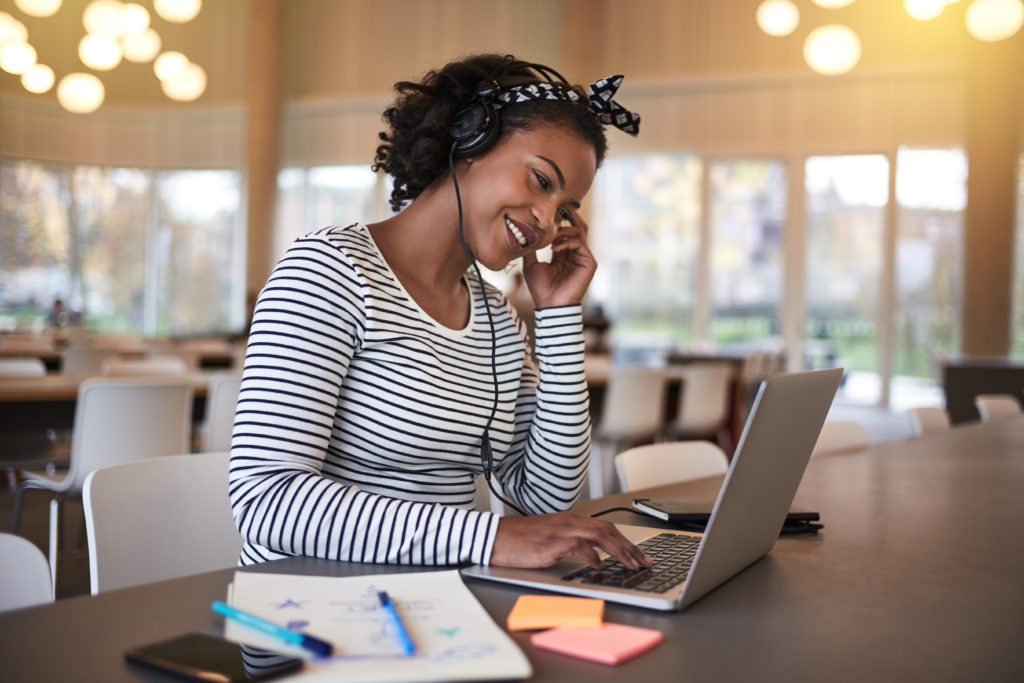 Check for Giveaways on Social Media
If you're active on social networks, you're likely to find various brands and stores with giveaways and sweepstakes. If you enter giveaways from legitimate companies, you could land a free college laptop. Keep your eyes peeled for these contests and enter all of them as frequently as you can.
Check on Freecycle
Freecycle promotes the reuse of unwanted items, which helps the environment, keeps them out of the landfill, and fosters a sense of community. As such, you might find a complimentary laptop there. Plus, you could put in a request on your area's Freecycle website.
Contact Your Local Government Organizations
Many local governments offer free or affordable laptops to low-income families. In Missouri, for instance, a low-income family can get inexpensive electronics through Web Innovation and Technology Services (WITS). So your state Department of Human Services or your local town office can be a great starting point.
You may also enjoy our top 100 best online colleges ranking.
Colleges that Offer Free Laptops for Students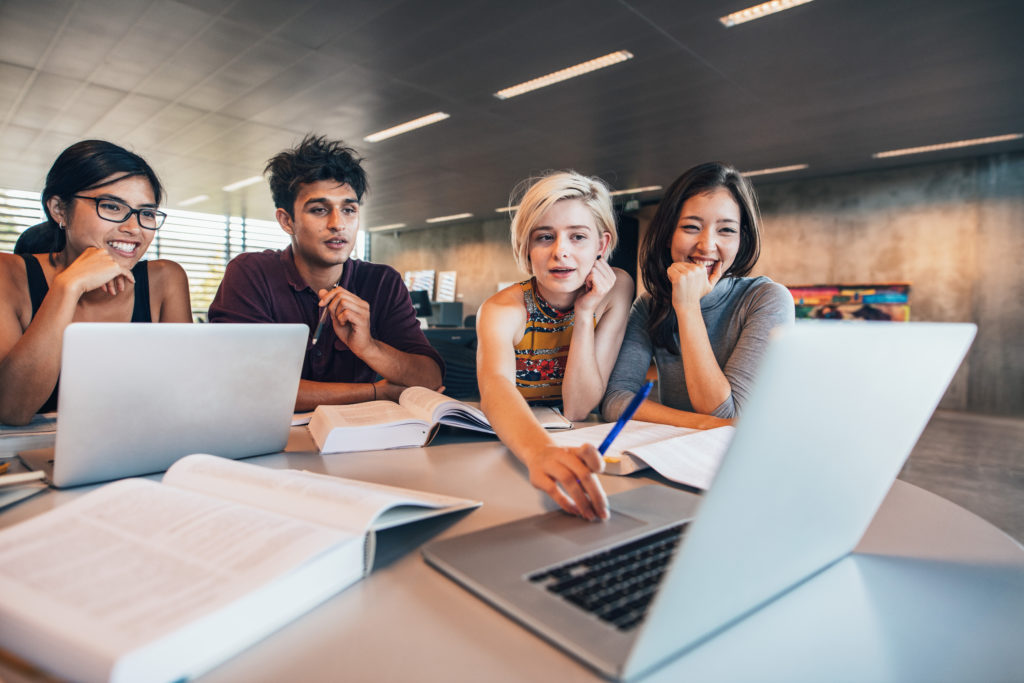 You may have noticed that some colleges offer free laptops and iPads. Often, this is because of a unique technology grant, such as a partnership with Apple or another computer brand. As the college incurs no actual costs in the acquisition, it can pass on the computer free to the student. However, these offers are few and far between and can change from year to year.
In most instances, you can obtain a laptop through your college upfront at no charge. However, these laptops are not really free since tuition or technology fees will include the cost of that new laptop. However, by providing a means for you to pay down the laptop cost in installments via your regular tuition payments, the dent in your budget can be less painful. Also, keep in mind that the device could turn out to be cheaper if you buy it on your own at once.
While a college might offer free laptops as an incentive, it's prudent to read the fine print ─ and understand the terms and conditions. So let's examine a few of these universities.
The Real Cost of That Free Laptop for College
Chatham University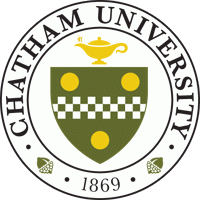 Originally a college for women, Chatham University became co-ed in 2014. Each incoming first-year student receives a MacBook Air with a warranty, theft and damage protection, and guaranteed free repair services. These are covered in the Technology Fee, roughly $375 per semester.
Delaware State University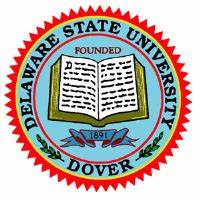 Through a partnership with Apple, the university's Digital Student Universe initiative ensures all incoming freshmen get a free 10.5-inch iPad Pro or a 13-inch MacBook Pro with an Apple pencil, a smart cover, and a smart keyboard.
There's a one-year warranty by AppleCare+ that excludes smart pencils and covers. Keep in mind you could pay $299 in damage fees for Mac's AppleCare+ and about $49 if you damage an iPad.
Full Sail University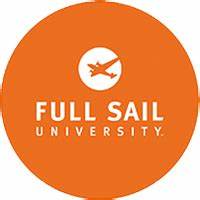 Full Sail is a school popular for its highly specialized programs among non-traditional students. The university's Project Launchbox includes free laptops and iPads, media creation tools and software, and much more for students. However, these laptops are not really free either since they are included in a student's tech fee.
Northwest Missouri State University
NMSU offers all full-time undergraduates and graduates a fully-loaded HP Probook 440 G7 Notebook PC, tech support, and repair services covered by the roughly $299 per semester tech fee.
You must return the laptop upon program completion, and if you lose it or damage it, you're likely to pay a $1,500 replacement fee.
Rutgers University – Newark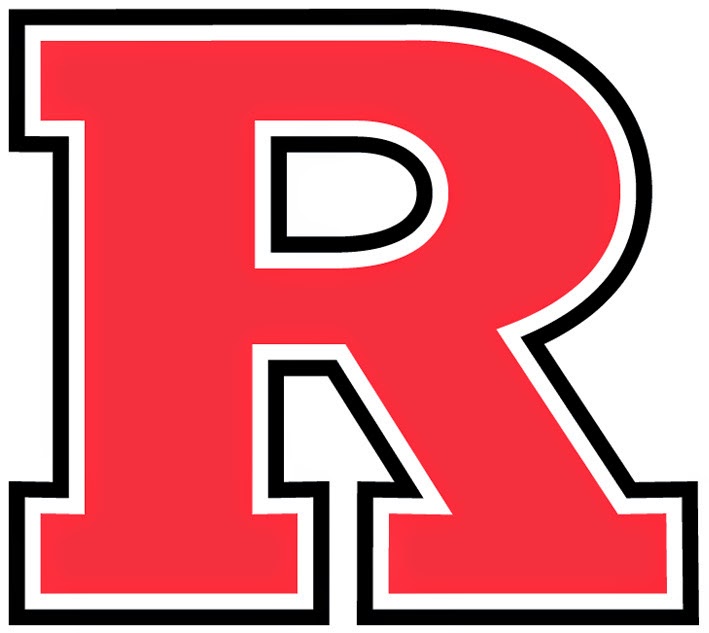 Rutgers Newark is one of the three campuses of Rutgers University that houses the Rutgers Business School, one of the top-ranking business schools nationwide. In addition, the Rutgers University Student Technology Loan Program offers loaner laptops for students taking a Mini MBA in Digital Marketing.
St. John's University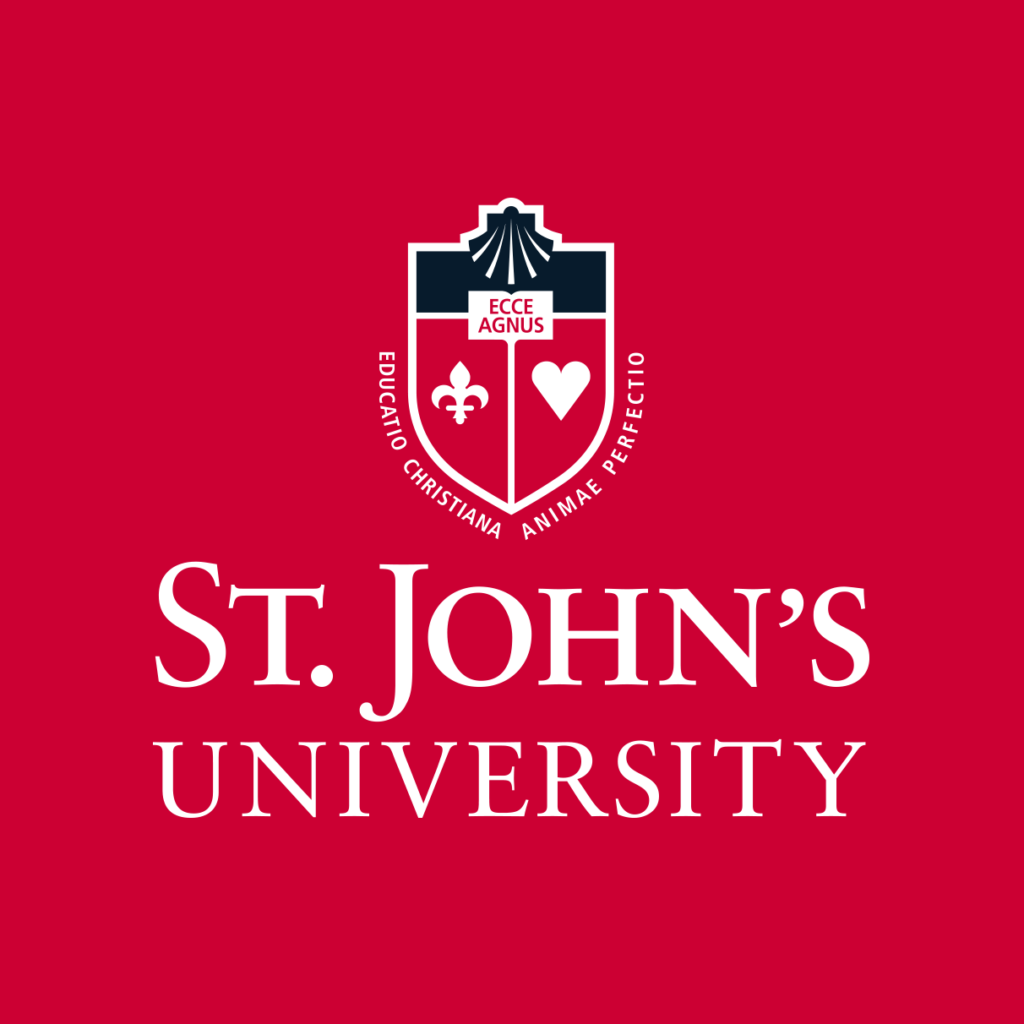 St. John's University's voluntary Academic Computing Initiative could get you a laptop with a warranty, tech support, and repair services for just a small fee rolled into tuition. Students can choose a 12-inch Lenovo ThinkPad or a 13-inch MacBook Pro.
Wake Forest University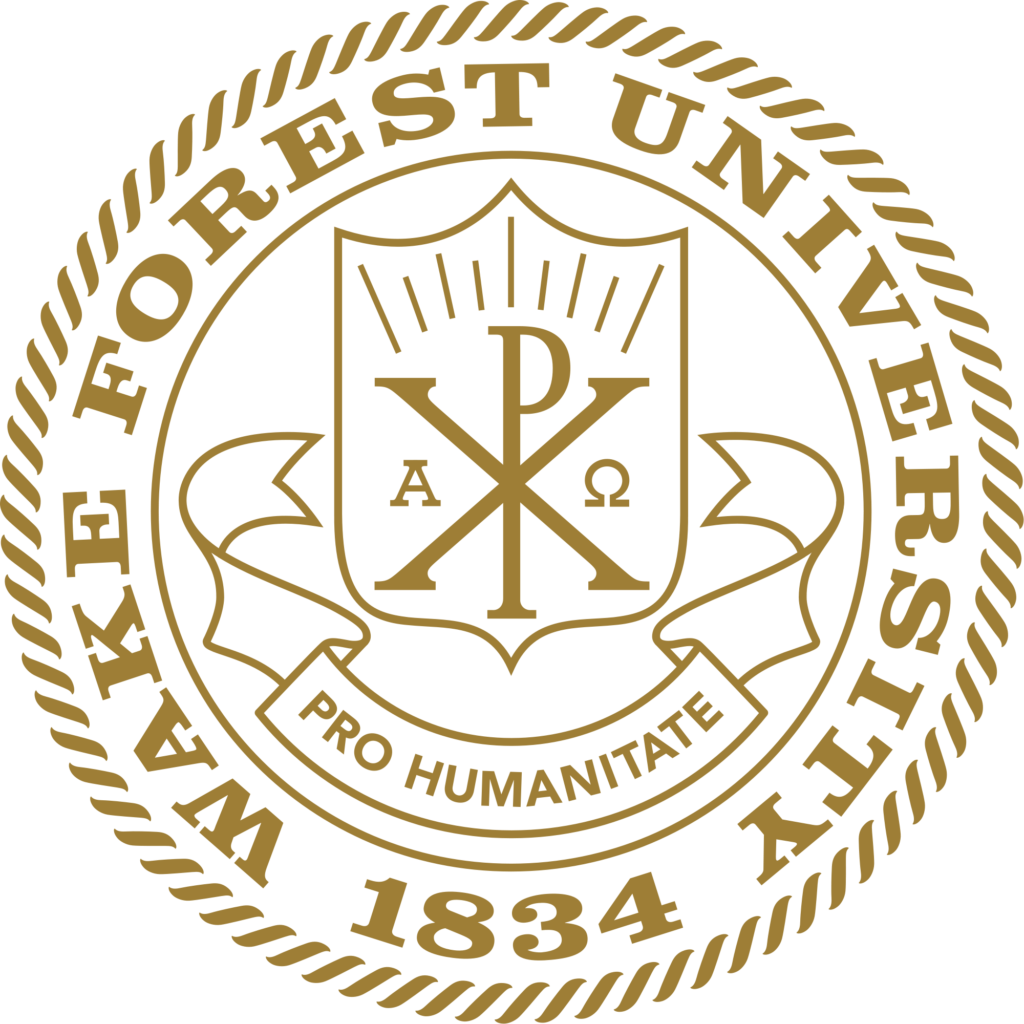 The Technology Grant program at Wake Forest University allows students to land a free laptop, among other benefits. Even if you don't qualify for the grant, you could get a nicely discounted Wake Ware device covered by insurance, repair service, and tech support.
You get a Lenovo laptop and pay a one-time insurance fee of about $139, or $300 if you want to keep the machine after graduation.
Where to Get Discounted Laptops for College
If you are not able to get a free laptop for college, it is possible and relatively easy to get a cheap or deeply discounted laptop through the following other resources:
Connect All
You can get a laptop for as low as $144 from Connect All if you satisfy specific low-income requirements.
Computer Technology-Assistance Corps (CTAC)
The CTAC program has provided more than 3,500 computers to faith-based organizations, libraries, low-income families, nonprofits, and schools. As a result, you can obtain a college laptop at an incredibly discounted price, starting at just $125.
Dell Refurbished
Notably, this program only deals with refurbished Dell laptops. Nevertheless, it's an excellent opportunity to land a cheap laptop from a trusted brand, especially if you're on a limited income.
eBay and Amazon
Several reputable sellers on eBay offer discounted prices for new, refurbished, and used laptops. You can also find refurbished computers on Amazon for a fraction of what a new one costs.
What's more, the Amazon Trade-In program allows you to exchange Kindle e-book readers, old books, DVDs, and other items for a gift card. You can use the gift card to reduce the cost of a laptop purchase on Amazon even further.
Notebooks for Students (NFS)
The NFS is a program available for students attending primary school, high school, and college. You can also get a computer if you're home-schooled. They offer heavily discounted laptops from a range of brands, plus they have excellent tech support.
Alliance for Technology Refurbishing and Reuse
Simply put, AFTRR is a program of the National Cristina Foundation. It works with local organizations to provide free computers to those in need. You can obtain a list of those organizations from the website.
Free College Laptop Online Survey Scams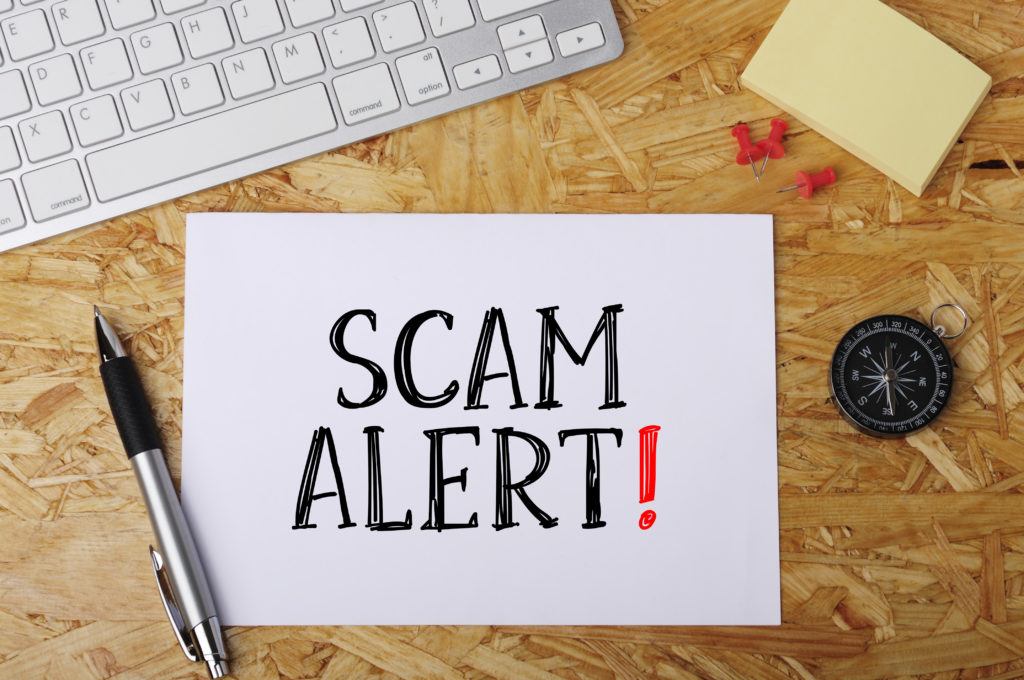 If you have a keen eye for online surveys or reward sites, you might wonder how they can afford to pay you or give you free laptops.
These types of sites make a great deal of money from advertising. When you sign up for various trials and services, the site earns commissions from its affiliate programs.
Is it possible to earn a free laptop on a survey or reward site? Maybe. But it will likely take you a long time and many hours of hard work. In most cases, earning enough on these sites to get a free laptop could take a year or two. So you are better off finding a good-paying part-time gig or side hustle.
The other problem with survey sites is finding a legit one. Unfortunately, many fraudulent sites exist for no other reason than to scam you out of your personal information and even your money. So not only will you be wasting your time taking surveys you will never get paid for, but you might also even have your identity stolen in the process.
A good rule of thumb when considering surveys for free laptops is that if it sounds too good to be true, it probably is.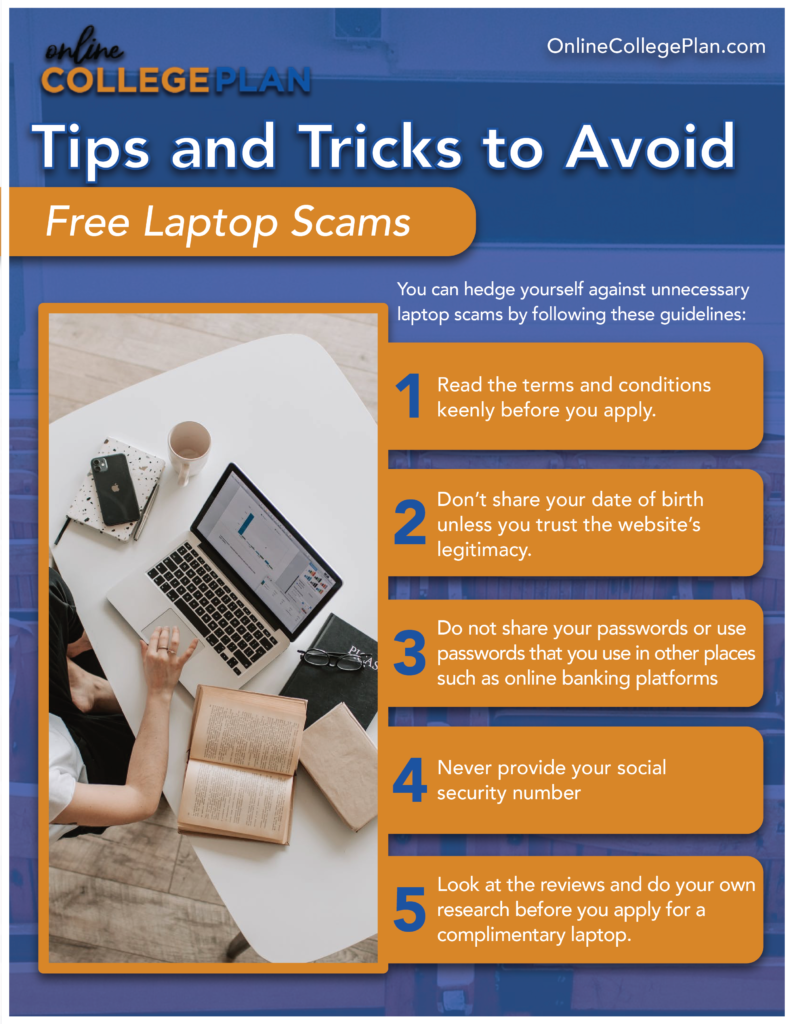 Final Thoughts About Free Laptops for College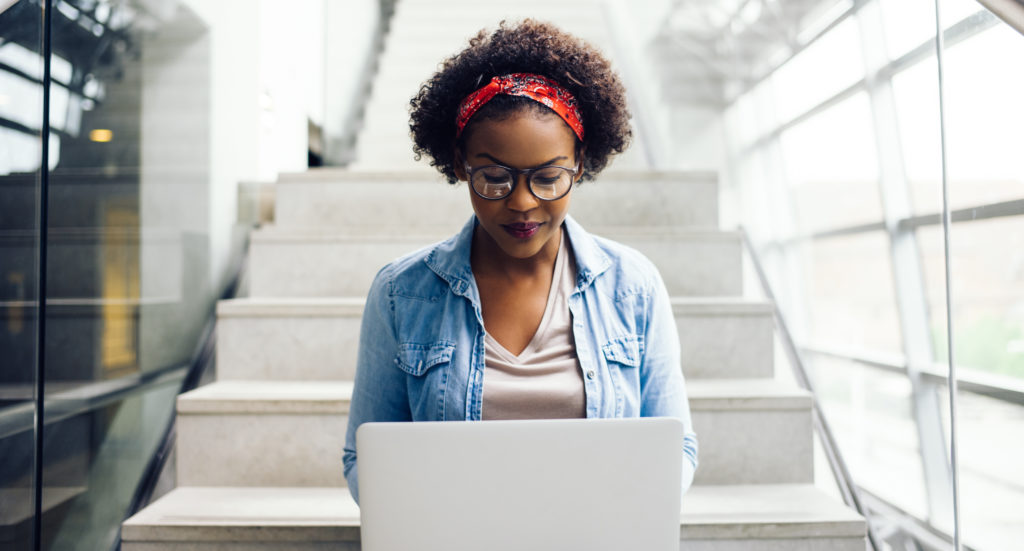 There are plenty of learning institutions, nonprofit organizations, websites, and other platforms that claim to give away free college laptops. It's essential, however, to appreciate that, in most cases, the word "free" is overused.
At best, free laptop offers are almost always a marketing scheme. At worst, they could be a way for scammers to target you online.
While some colleges have free laptop programs, be sure to understand who is responsible for their maintenance and what happens if your laptop gets damaged or is lost. The fine print often says you're in charge of taking care of your devices. In rare cases, some colleges are generous enough to include laptop replacement plans.
While a few schools sort of live up to their advertised free laptops deal, we consider this myth busted.
We hope this post has encouraged you to be aware of the fine print when looking for those elusive unicorns that actually do give genuinely free laptops to college students! Unfortunately, we have not found one that does yet, but perhaps more top-ranking colleges will step up to make free laptops for college students a reality in the future.
But the news is not all disappointing. We have found some great free online colleges that are for real. Explore these tuition-free online college degree programs that you may be eligible to participate in and save big!
Related Articles:
What Online Colleges Offer Laptops?
How Can Online Colleges Offer Free Laptops?