What online colleges offer laptops?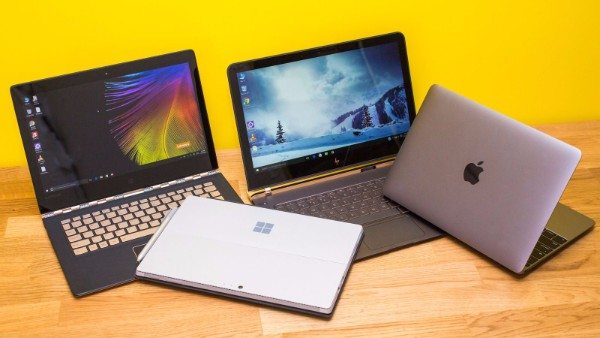 Find your degree
Online College Plan is an advertising-supported site. Featured or trusted partner programs and all school search, finder, or match results are for schools that compensate us. This compensation does not influence our school rankings, resource guides, or other editorially-independent information published on this site.
Over the past few years especially, more and more free laptop programs are cropping up from colleges and universities all over the country. These programs are for traditional students, and distance-learners alike and sound like a fantastic deal in most cases because the student doesn't pay anything…. Up front. Sadly, a lot of these programs include pricey fine print. Because of websites, even OnlineCollegePlan, delving deeper and looking into these offers these claims have seemed to dissipate. Several schools make this claim, but if it sounds to good to be true, it probably is.
Online colleges with laptop programs are few and far between now, despite the consistent advertisement. They've faded into the background over time as researchers uncovered the financial repercussions of this "free" laptop. Some of the more popular schools that used to advertise these free laptop programs include Drexel University, Colorado Technical University, Full Sail University, and Purdue University. Colorado Technical University, or CTU, only offers their laptops through a separate program that is called the Wounded Warrior Scholarship. CTU has been voted as one of the best schools for military veterans in light of this program. The scholarship covers the cost of any program at CTU, and provides the veteran with a free laptop; the scholarship is also available to spouses and caretakers.
Drexel University no longer offers their laptop program; however, they do still lend them through their library or media centers; these loans are time-limited, and students are subject to late charges if the laptops aren't returned at the predetermined time. Full Sail University is one of the few remaining institutions that still advertises a free laptop program; they still don't deliver on that lofty promise, though. Every incoming freshman receives a fully loaded MacBook Pro, equipped with all of the cutting edge software they'll need to complete their degree. It would be an amazing deal; however, the technology fee that gets added to the already astronomical tuition ranges from $3,000 to $10,000! The price will vary depending on which degree program the student selects, but even on the lower end of that spectrum that $3,000 is 15% higher than the "sticker price" of the laptop. Purdue University has a great laptop program, even though there are still costs involved. Purdue sponsors the ITaP Shopping program, which stands for Information Technology at Purdue; through ITaP, students, faculty, staff, and some alumni have access to discounted prices from retailers like Apple, Dell, HP, AT&T, Microsoft, and more. Upon further investigation, the discounts on Apple products alone range from as little as $20 all the way up to $250 (off of a brand new iMac!). If you're unsure about your chosen school's potential laptop programs, you can search the school site for relevant terms like 'laptop' or even 'free laptop.' The important thing that you need to do as a prospective student is read as much as you can so that you won't end up paying thousands of dollars more than you needed to in the first place.
Featured Programs