Top Culinary Schools with Online Classes
Find your degree
Online College Plan is an advertising-supported site. Featured or trusted partner programs and all school search, finder, or match results are for schools that compensate us. This compensation does not influence our school rankings, resource guides, or other editorially-independent information published on this site.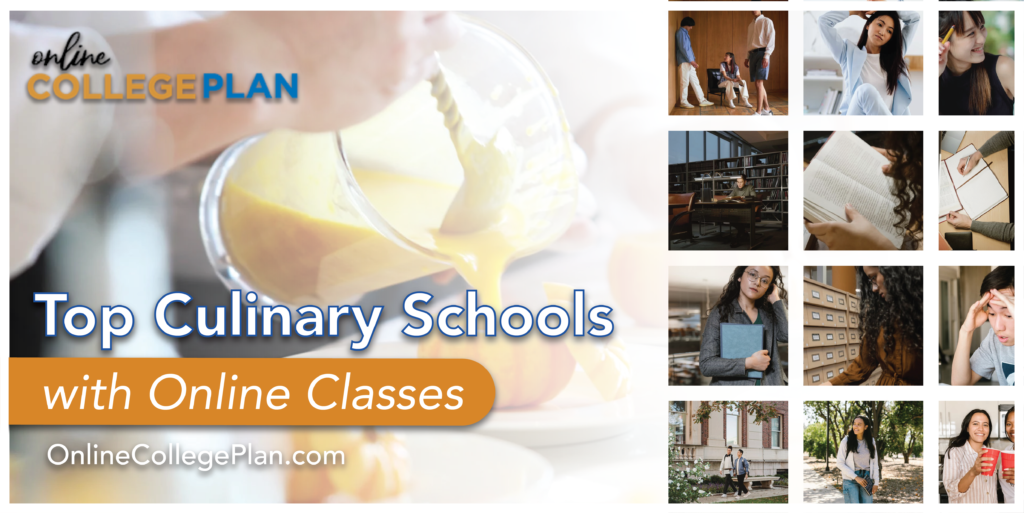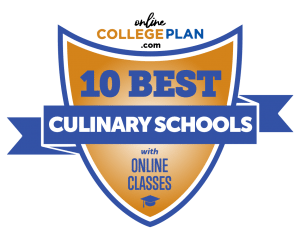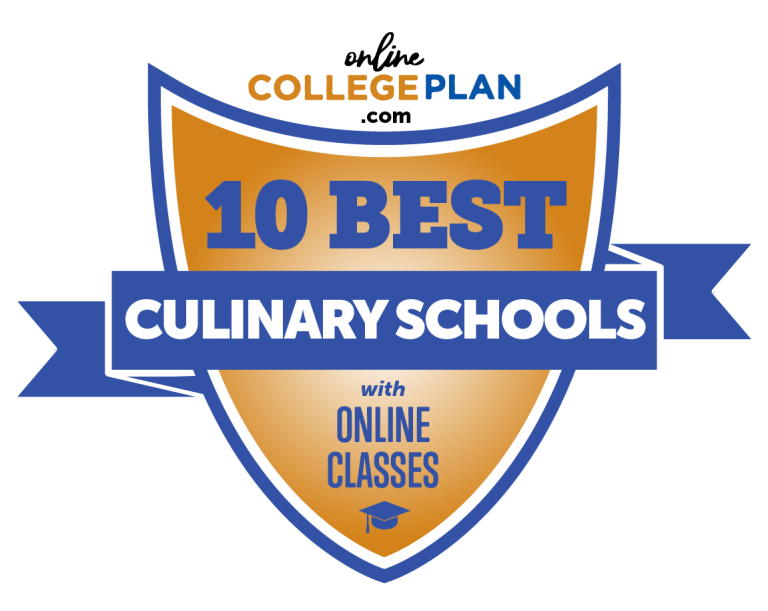 The culinary industry is so deeply entwined with our everyday lives that it can be easy to look at the beautiful dishes we see in restaurants and on television and not consider all of the hard work that gets chefs to that point in their careers. While there are some chefs who work their way up from a line cook position, someone who wants to have a stronger foundation typically chooses to attend culinary school or college of culinary arts that offer culinary arts certificates.
Top culinary schools specialize wholly in the culinary arts but there are many big-name universities across the country that offer culinary education and cooking programs such as baking and pastry arts also. While a hands-on experience in cooking is incredibly important, there are other aspects of culinary arts degree programs that exist that might not cross your mind when you think about what education is needed to become a chef. They are just as important for the long-term success of anyone who aspires to succeed in the field of culinary arts management. Of course, you learn about the culinary arts in those programs, but things like business management and professional development are integral parts of a good cooking school curriculum.
Featured Programs
Because of those additional classes that you will need to take to get your degree or certificate of achievement, you can complete some culinary school requirements online. Along with business courses, you could also take your theoretical courses online including subjects like food and beverage management, food science, food safety, hygiene, or cost control. In rare cases, you may be able to complete the entirety of your culinary program online and opt to receive the hands-on training in a work environment as opposed to at a school of culinary arts.
Institutions across America are implementing web-based alternatives to their traditional degrees and culinary arts certificate programs because it is more cost-effective and convenient for students. Culinary colleges are also stepping up to the plate to make the art of cuisine (from classical to crazy) more accessible. In this ranking, you can read about some of those schools and programs that have begun to offer culinary students distance learning options and top online culinary schools that placed in the 10 best culinary schools with online classes.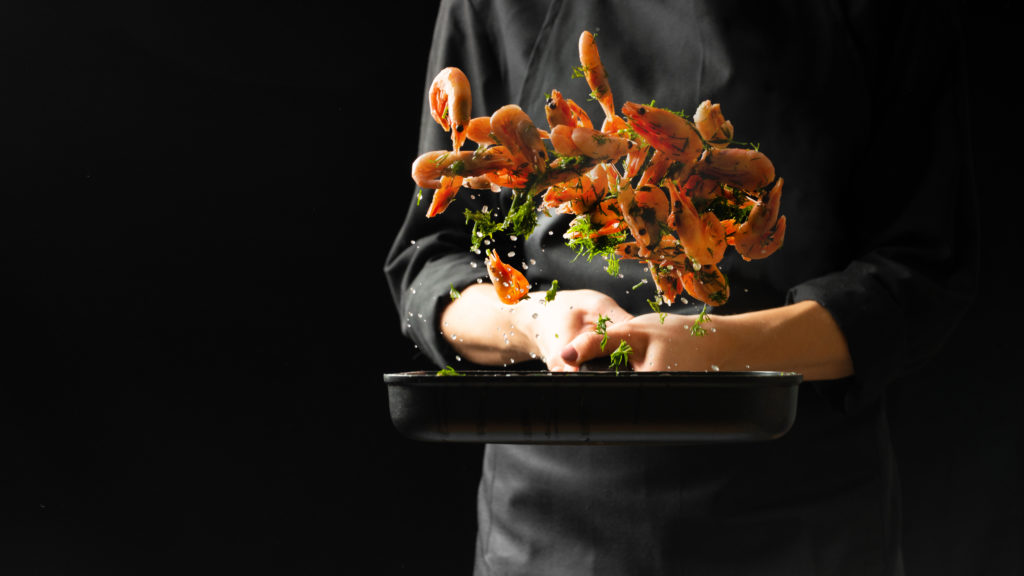 Methodology
Each school on this list was scored out of a possible 200 points. The initial list was gathered by compiling a list of all the culinary schools that we could find and then pare down to the ones that featured online culinary education whether that was individual courses or full programs. In order to be eligible to be ranked on the list, each school was required to be located in America, adequately accredited, and offer at least one online class as part of a degree in culinary arts program. Once the list was slimmed down to only include those schools, the remaining institutions were ranked according to the following criteria:
50%: Freshman Retention Rate and;
50%: Graduation Rate
The sum of these two rates was used to create that final score out of a possible 200 points. To collect all of the data that we required to rank each of these schools, we used the school's website whenever possible. In cases where a culinary school did not provide the information on their own website, we used the databases of both U.S. News and World Report and the National Center for Education Statistics. These two percentages were represented as whole numbers, their sum was used to determine the score of each culinary school, and then they were ranked out of 10 based on this score.
In any instance where two or more culinary schools would have tied for a spot in this Top 10, we utilized the alphabetical ordering of their names to determine their order of appearance. Because of the nature of culinary programs, there are some for-profit schools featured in this ranking; however, we never give special treatment to any institutions nor do we ever knowingly present a school inaccurately. Any individual could determine the same score based on the ranking methodology described above. Some schools may be missing from this culinary school ranking or have ranked lower due to incomplete data.
You may also enjoy these school rankings:
We have also ranked the top 100 best online colleges to help in your school search.
Top Culinary Schools with Online Programs
Penn Foster Career School

The Penn Foster Career School is a for-profit career school through which all diplomas and certifications are earned online. The career school has almost 150,000 students and over 80 different career diploma and certificate programs that are all 100% online and asynchronous. You have the opportunity to earn associates and bachelors degrees at Penn Foster, which was originally founded in 1890. It's headquartered in Scranton, PA, but it doesn't have a physical campus where students attend. Penn Foster boasts that it is flexible, and offers students more affordable rates and a variety of payment options. Alongside programs, there are also individual courses that you can take to complete a degree and brush up on your professional skills to keep yourself sharp. Taking a few courses could be a good idea to supplement kitchen experience you're currently gaining if you didn't want to pursue an entire degree program. Penn Foster is fully accredited by the Middle States Association of Colleges and Schools and the Distance Education Accrediting Commission.
The Penn Foster Career school features several online culinary programs for students to choose from. Each of the programs is available completely online and is recognized nationally because of its dual accreditation. You can work towards your degree anywhere in the country. There is a Caterer Career Diploma program. This program covers techniques, styles, meat and seafood, as well as baking and pastry arts. The curriculum was expertly crafted for the busy young adult. You can work on your own time, and will still get the essential hands-on experience you would at any other school thanks to the detailed videos and cooking labs that are part of the coursework. The second program you can check out if you want to complete cooking school online is the Gourmet Cooking career certificate. This program can be completed in as little as three months and you will learn how to prepare exquisite meals and serve them beautifully, all from the comfort of your own home.
Virginia College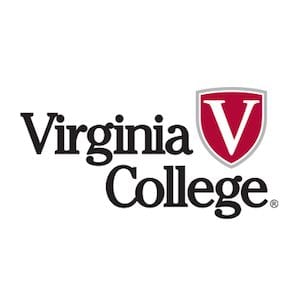 Virginia College is a private for-profit college that has a total of 11,000 students spread out across its nearly 40 campuses and the broad selection of online programs. The main campus is located in Birmingham, Alabama. Virginia College is owned by a company called Education Corporation of America and the college was founded in 1983. Through Virginia College, Virginia College Online, the Golf Academy of America, Ecotech Institute, and Culinard, students can earn diplomas and certificates, but also have the choice of a selection of associates, bachelors, and even masters degrees. Virginia College is accredited by the Accrediting Council for Independent Colleges and Schools. Culinard is the college's culinary center. Culinard opened in 2000 and all of the programs offered are additionally accredited by the American Culinary Federation. Instructors of the program are highly recognized at the local and international level, and many of them have been featured on Food Network.
Culinard, the culinary school of Virginia College, currently offers two educational programs. You can choose between a Culinary Arts Diploma or a Pastry Arts Diploma. Both programs typically take 36 weeks to complete and culminate in a professional diploma that you can use to demonstrate that you have an educational and experiential background in your chosen career field. Both of those options would require you to spend some time on campus for part of the program; however, there are locations in Alabama, Florida, Georgia, Louisiana, North Carolina, South Carolina, Tennessee, and Virginia. For those of you who already have some culinary schooling under your belt, you can also check out the degree completion program available through Culinard that is entirely online. That program is an online associates degree in culinary arts, which you can expand upon by continuing your education or dive straight into the kitchen. The online culinary degree program is presented asynchronously and entirely at a distance.
Program Website
Freshman Retention Rate: 28%
Graduation Rate: 12%
Final Score: 40/200
The Art Institute of Pittsburgh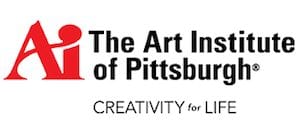 The Art Institute of Pittsburgh is a nonprofit educational institution that centers around more creative job markets. It's located in Pittsburgh, Pennsylvania and is accredited by the Middle States Commission on Higher Education. AIP was founded in 1921 as an independent art school but has evolved to have a range of programs that are primarily focused on design disciplines and culinary arts. The Art Institute of Pittsburgh is essentially the flagship school of all of the other art institutes across America because it was used as the model to build those schools by its parent company, Education Management Corporation. The Education Management Corporation acquired AIP in 1968. The online division of AIP is somewhat autonomous from the physical school. There are non-degree diploma courses as well as degree programs leading to both levels of undergraduate degrees. There are less than 700 students enrolled on the physical campus and the online division boasts just under 5,000.
The Art Institute of Pittsburgh offers several different degree options in the field of hospitality, such as hotel and restaurant management or food and beverage management. Through the AIP Online Division, there are three degrees you can choose from: a Bachelor of Science in Hotel & Restaurant Management, a Certificate in Event Management, and a Certificate in Food & Beverage Operations. Both of the certificate programs consist of 5 quarters, which is just one-third the length of the online bachelors program. The more traditional culinary programs give students the option to take them partially online but for the majority of offerings, you will need to attend the campus in Pittsburgh. The nonprofit structure of the school strives to keep costs down for students while providing them with a strong curriculum taught by passionate faculty. While all of the fully online programs are peripheral to the culinary industry, they can still provide a great starting line for the rest of your cooking career.
Program Website
Freshman Retention Rate: 34%
Graduation Rate: 11%
Final Score: 45/200
St. Philip's College

St. Philip's College is a public community college that is in San Antonio, Texas. It opened back in 1898 as the St. Philip's Normal and Industrial School with the goal of providing an education to recently emancipated slaves. Today, it remains a historically black college and proudly is the only college in America that is both a historically black college and a Hispanic-serving institution. A Hispanic-serving institution is often just called an HSI; it's a school that participates in a federal program assisting institutions of higher learning to assist first-generation and low-income Hispanic students, empowering them to pursue an education. There are almost 12,000 students at the college, which is accredited by the Southern Association of Colleges and Schools, Commission on Colleges and holds two additional programmatic accreditations. The college offers degrees and certificates in over 70 different areas of study including academic and technical fields.
The Department of Tourism, Hospitality, and Culinary Arts at St. Philip's College offers a total of 16 degree and certificate options for students to choose from. Of those 16, seven of them are culinary programs. There are two associates degrees currently available: Baking and Pastry Arts and a Culinary Arts program. The remaining programs available are culinary arts certificates, and those are in Baking Principles, Cake Decorating, Culinary Studies, Artisan Breads & Specialty Desserts, and Chocolates and Plated Desserts. Both of the associate degree programs are offered entirely online, as well as the Baking Principles and Culinary Studies certificates. The remaining tracks listed above can be taken partially online because of the extensive list of web-based courses that St. Philip's College has to offer. This is one school where you can truly attend cooking school online, or you can opt to pursue your degree in a blended format with some classes taken at the San Antonio campus. Courses are asynchronous and any practicum that you may be required to complete can be done at the place you work.
Freshman Retention Rate: 56%
Graduation Rate: 15%
Final Score: 71/200
Lenoir Community College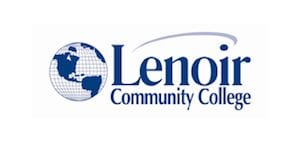 Lenoir Community College is a community college in Kinston, North Carolina that also operates two satellite campuses in the Greene and Jones county areas. The college was chartered by the State Board of Education in 1958 and opened two years later as the Lenoir County Industrial Education Center. There were only 80 students then and now there are a little over 2,500 in total. LCC is accredited by the Southern Association of Colleges and Schools, Commission on Colleges and has several different types of certificates available as well as a selection of associates degrees. LCC became a community college in 1964 and gradually expanded its campus and curriculum over the next 40 years. 70% of the students enrolled participate in at least some distance education courses, and 37% of them are pursuing their degrees entirely online. Most of the students are in-state; however, LCC accepts students from around the world.
The online culinary schooling that you can get at Lenoir Community College is a certificate in culinary arts that prepares students for an American Culinary Federation certification. In addition to the basic cooking courses, students will explore a broad range of topics that will make them a well-rounded and thoroughly prepared candidate regardless of which position they are after. These topics include sanitation/safety, baking, garde–manger, culinary fundamentals/production skills, nutrition, customer service, purchasing/cost control, and human resource management. Many of these courses can be taken online in an asynchronous format, which helps students to complete their certification quickly and gets them into entry-level positions in the workforce, or provides a jumping off point for them to continue their education. From hotels to restaurants, the curriculum has been designed to teach students the skills that they need and instill in them the values of professionalism and environmental stewardship.
Program Website
Freshman Retention Rate: 55%
Graduation Rate: 16%
Final Score: 71/200
Scottsdale Community College

Scottsdale Community College is located in Scottsdale, Arizona, which is a suburb of the Phoenix area. It is a two-year college and offers certificates and associate degree programs. There are roughly 10,000 students today, which is a far cry from the 948 students that comprised the first enrollment when doors opened in 1970. Degrees are available in seven areas of study, and there are 22 different occupational programs including typical offerings like business and nursing but also unique career tracks to equine science and yoga instruction. Scottsdale has a diverse range of degrees even if the number seems small by comparison to the student body. The college also has a bridge or transfer program because of a partnership with Northern Arizona University. Students can enroll in any one of six different degrees that they can begin at the community college and then transfer to NAU when they are ready to take courses towards their bachelors degree.
One of the occupational programs that is available at Scottsdale Community College is a culinary arts program. The on-campus portions of the program are taught in a state-of-the-art facility with modern and high-quality teaching kitchens so students can learn on the same equipment that they're likely to encounter when they enter their careers. This program is accredited by the American Culinary Federation. Partnerships with Northern Arizona University, Arizona State University, and Johnson & Wales makes it easy for students that want to keep growing to do so. The online portion of this degree has been implemented in order to maintain the utmost flexibility for students that have busy lives. Established almost 30 years ago, this program is continually evolving and expanding to accommodate new industry standards and the goals of a diverse student body.
Freshman Retention Rate: 64%
Graduation Rate: 24%
Final Score: 88/200
Ozarka College

Ozarka College is a community college offering certificates and associate degrees that's located in Melbourne, Arkansas. There are satellite campuses in Mountain View, Ash Flat, and Mammoth Spring. It was originally founded as Ozarka Vocational-Technical School in 1975, and it operated that way until the year 1999 when the name became Ozarka College to reflect its mission as a college more than a technical school. There is a broad range of programs available at the associate level. There are just 1,146 students enrolled at this small school, which has a capacity of up to 1500 in total per semester. Ozarka is accredited by the Higher Learning Commission. The school is still expanding, adding new programs and richer student service programs to empower students and stay true to its mission of "providing life-changing experiences through education."
The culinary program available at Ozarka is an Associate of Applied Science in Culinary Arts. The program takes two years to complete and provides specialized study through academic instruction, cooking labs, and real-life field experience. Students are required to participate in labs on campus in Melbourne and complete their practicum at an approved local location.All classes held on campus for its adult learning programs are during nights and weekends to work around the schedule of a working adult. Even though there are on-campus requirements, a lot of the general education courses and theoretical cooking classes can be taken online. The cooking classes that you'll take include baking, meat, seafood, and poultry, as well as garde–manger. This culinary arts degree program also covers international and modern cuisine, food production, nutrition, purchasing, and of course, sanitation and safety. The unique part of this program is that you don't just learn about the culinary arts, you also get a little bit of background in the managerial aspects of the field. After receiving this degree, you would be eligible to work in entry-level positions in the restaurant industry.
Program Website
Freshman Retention Rate: 57%
Graduation Rate: 34%
Final Score: 91/200
New England Culinary Institute

The New England Culinary Institute is a for-profit culinary college in Montpelier, Vermont. NECI has a very strong "learn by doing" approach to their programs; classes are kept small and the environment is designed to be immersive so that students can get true experience as they're learning. The culinary institute was founded in 1980 and had an inaugural class of seven students in total. Now, the culinary institute serves 300 students and has a student to faculty ratio of 10 to one. It is currently accredited by the Accrediting Commission of Career Schools and Colleges and is certified by the Vermont Board of Education to confer certificates and degrees. There are three certification programs, four associates degree programs, and three bachelors degree programs offered at the institute. Students of these programs graduate with a tailored education and a background of experience relevant to the career that they plan to enter.
The programs available at NECI include baking & pastry, cooking, and culinary arts, and there are also Food and Beverage Business Management programs. Alton Brown, the beloved host of Good Eats, Cutthroat Kitchen, and several other shows is an alumnus. NECI has an acceptance rate of about 54%; however, there are no set admissions criteria for the programs. Every single applicant is screened individually in order to determine if they would be a good fit for the school. All of the degree programs are available online with the exception of just one, the Associate of Occupational Studies in Baking & Pastry. The remainder of them are presented entirely online in an asynchronous format so that you have the opportunity to get a great education without having to walk out your front door. Courses have elements of research, academic instruction, and even cooking labs that are to be completed at home. All of these online cooking school degrees can be completed in 16 months or 32 months for the associate level and bachelor level respectively.
Program Website
Freshman Retention Rate: 86%
Graduation Rate: 38%
Final Score: 124/200
Keiser University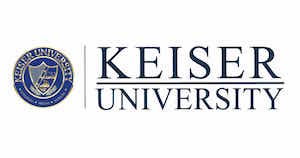 Keiser University is a private nonprofit university that operates a large number of campuses throughout the state of Florida, with the main one being in Fort Lauderdale. The school has a broad range of degrees available at the undergraduate and graduate levels. Keiser is accredited by the Southern Association of Colleges and Schools, Commission on Colleges. There are almost 20,000 students across its 17 campuses and online division. 64% of all students are taking all of their classes towards their degree at a distance.
Keiser University offers an Associate of Science in Culinary Arts and it is accredited by the American Culinary Federation as well as being recognized by the World Association of Chefs Societies for its educational quality. Despite the size of the school, the student to faculty ratio is just 14 to one and the teachers all have rich experience in their field in this particular program. In addition to courses that cover food preparation and cooking up to an advanced level, the program includes an externship so that students can gain work experience as they're obtaining their degree. Several of the courses do require students to attend campus, but a few of them can be completed online for your convenience. Online courses at Keiser are presented asynchronously and allow students to work on their own time, any time of day. Aside from the general education classes that students will need to take, there are 13 more courses that are relative to their major. Subjects that students in this hybrid culinary degree program will encounter include dining room service, food service sanitation, and fundamentals, and more.
Program Website
Freshman Retention Rate: 92%
Graduation Rate: 71%
Final Score: 159/200
Best Culinary Schools – In Conclusion
Before choosing a degree program to pursue an education in culinary arts, review these top culinary schools and the culinary arts degree and certificate of proficiency programs they offer online:
Keiser University
New England Culinary Institute
Ozarka College
Scottsdale Community College
Lenoir Community College
St. Philip's College
The Art Institute of Pittsburgh
Virginia College
Penn Foster Career School
You may also want to check out our ranking of the Top 20 Online Nutrition Degree Programs or the top 30 Best Computer Science Schools with Online Degree Programs to explore other lucrative career paths.
We have also ranked the top 10 online criminal justice degrees in America.