Online Certificate Programs That Pay Well
Find your degree
Online College Plan is an advertising-supported site. Featured or trusted partner programs and all school search, finder, or match results are for schools that compensate us. This compensation does not influence our school rankings, resource guides, or other editorially-independent information published on this site.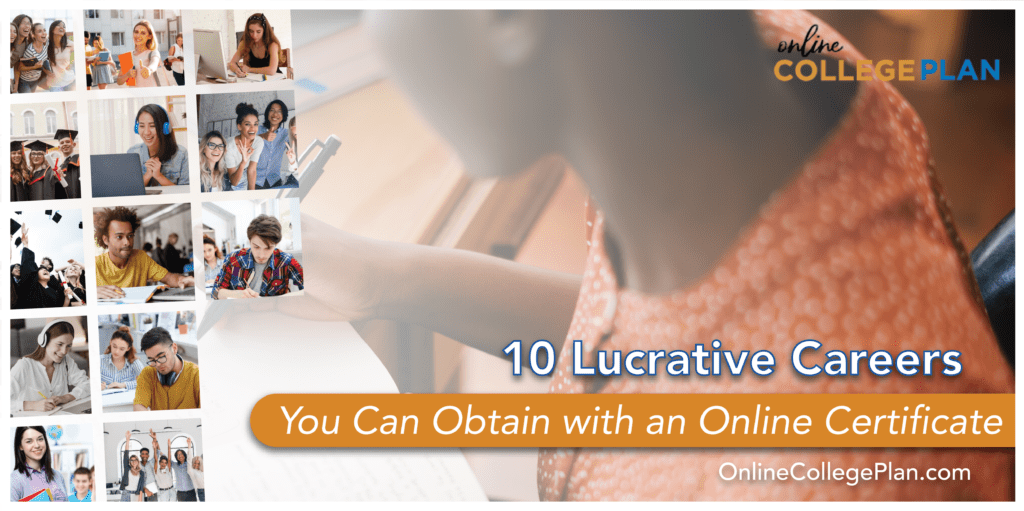 Getting an Online Certificate Doesn't Mean (Completely) Abandoning Your Passion
There's a false assumption that it's crucial to make money while engaging in your passion. While getting paid to do what you love is great, it's not always an option. A better plan may be to pursue some online training in a fast-growing and lucrative field. That would free you up to engage in your passions for passion's sake and not financial gain.
You don't always need a two or four-year college degree to embark on a high-paying career. Getting an online certificate can prepare you for a great-paying occupation. It may be one that will reliably support your favorite pursuits. Many certificate programs can pay off handsomely in a short time. These postsecondary educational programs are typically shorter than degree programs.
Have you been wondering, "What certifications can I get online?" We will look at some careers you can begin with just an online associate's degree or certificate. There are many professional certifications you can get online. You might be surprised to discover how many lucrative and engaging job certifications online you can pursue across various fields. Read on to learn about some of the best online certificate programs for jobs that you may love!
Featured Programs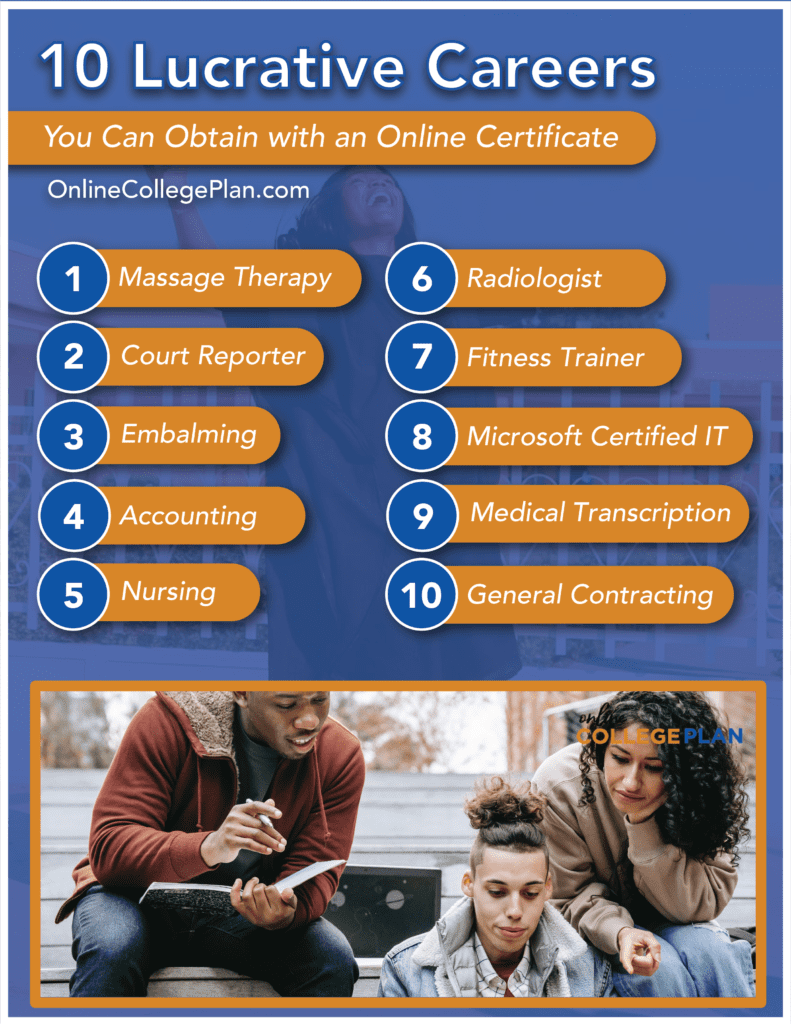 The Advantages of Online Certifications
Online certifications that pay well are great if you're looking to get a job fast. Online certificate programs can help you get into the job market with entry-level jobs. They can also help you earn promotions in your current position.
With a certification program, you get the advantage of certification over people who only have a GED. Your online certifications will give you unique technical skills. This will make you an asset from the first day. You will also have a better chance of earning a higher income. In addition, you can start working right away when you have an online certification.
You can also go for an advanced college degree with a certificate. This is true especially after gaining some work experience. A specialized certificate program can help you:
Find jobs faster
Earn more money
Gain new skills on the job
Advance your career
Choose courses, fields, and skills that fit your interests. The unique skills training will help you get the job you want. Their affordability is also great for people who do not want to spend a fortune on a bachelor's degree. Additionally, most of these programs are flexible, allowing you to pursue skills based training at your own pace. Keep reading to learn more about online certificate programs.
Easy Certifications To Get Online That Pay Well
Instead of a college degree, many industries are looking for skills-based training. Their hiring process accepts people with high school diplomas. This means you can complete quick certification programs that pay well. Some of the industries looking for certificate holders are:
Child Care
Real Estate
Energy
Accounting
Manufacturing
Healthcare
Construction
We took a closer look at the certifications that pay well within specific industries. As a result, we compiled a list of 10 lucrative careers you can get with an online certificate as opposed to a college degree. Many of these can be obtained through vocational schools, community colleges, or trade schools. And some even come with a license you can get online. You can read a short description of each profession. We will also show you the expected salary and what education is required.
Massage Therapist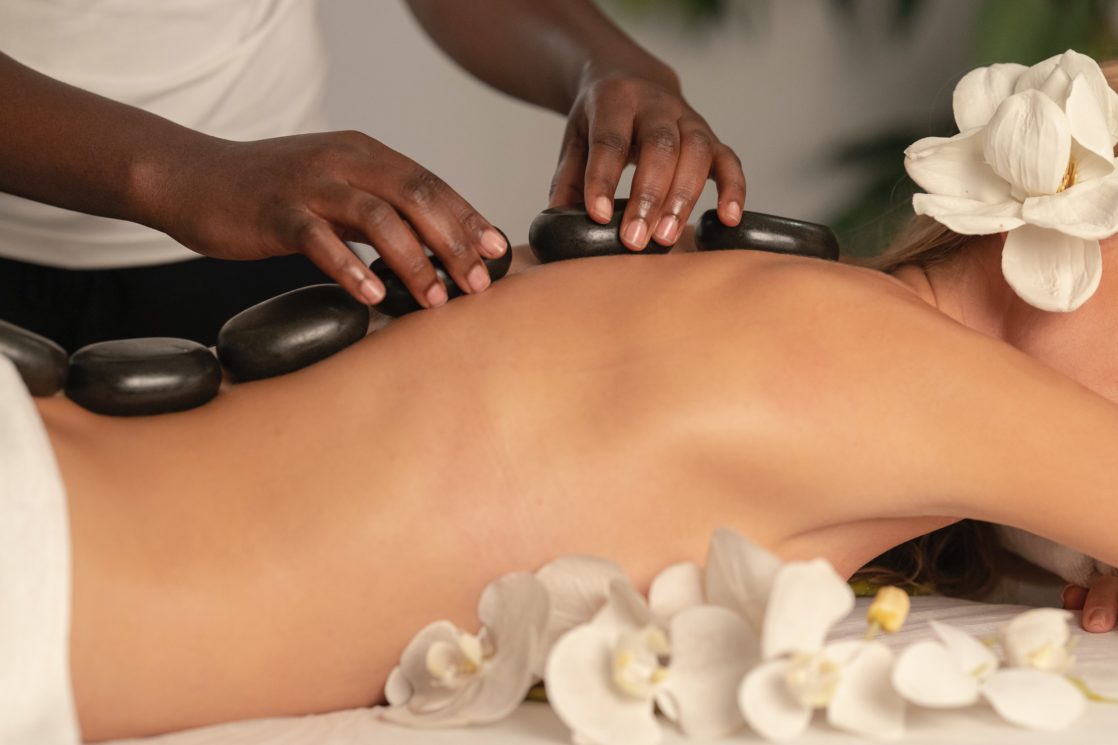 If you enjoy helping people feel better, working as a massage therapist can be a rewarding way to make a living. There are dozens of specialties within massage therapy. They include:
Sports massage
Deep-tissue massage
Acupressure
Reflexology
Pregnancy massage
With experience, you can become an expert in one or more modalities. This will increase your earnings even more. There are many community colleges and vocational schools offering massage therapy programs.
The forecast for job growth in this field is excellent. The US Department of Labor Statistics predicts job growth of 20 percent through 2031. That is much higher than average. You can work for a spa, resort, medical office, and more. As a massage therapist, you can also have your own small business.
Average Annual Salary: $46,910
Educational Requirements and Certification Programs:
The requirements for practicing massage therapy vary. Generally, you will need to complete a diploma or certificate program. The certificate program needs to be from an accredited institution in your state. Most students are also expected to complete a certain number of hours in the field to obtain a license. Often, you will undertake this practical requirement as part of your school's coursework.
Dental Assistant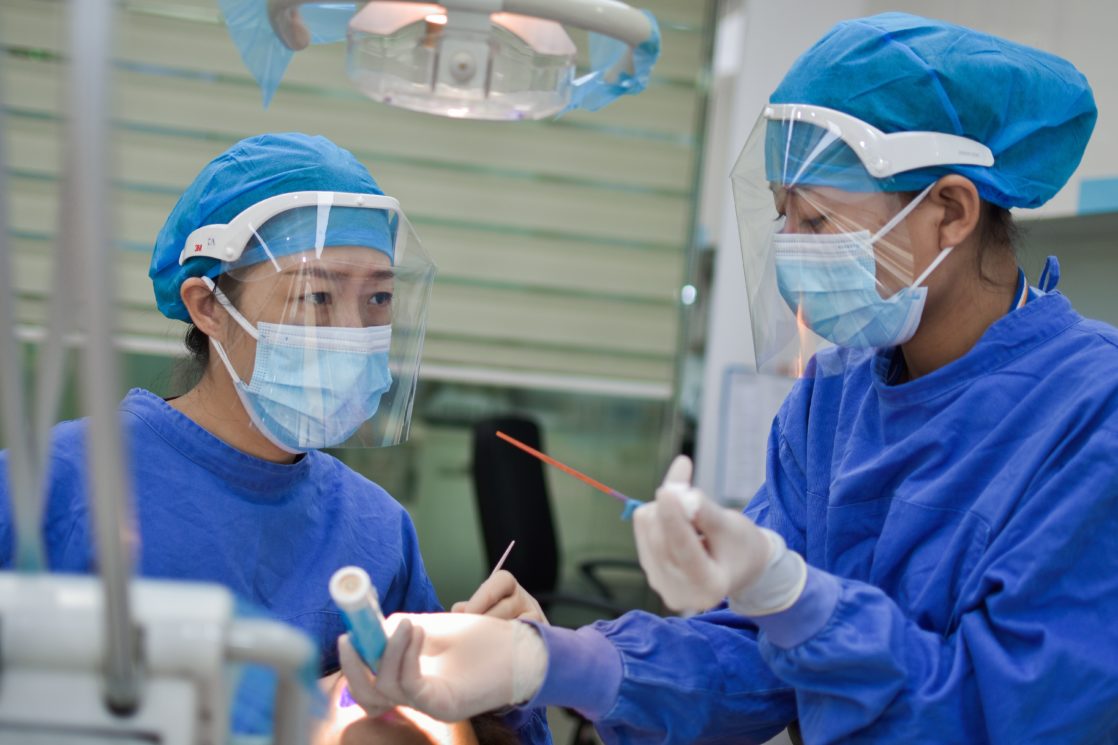 Dental assistants are essential members of the dental office team. They are usually compassionate, intelligent, skilled workers. They are always in demand. Dental assistants typically have clinical and administrative duties. These duties typically include maintaining records, scheduling appointments, and servicing customers. In addition, responsibilities include cleaning tools, taking patients' vital signs, and clerical tasks.
The job growth outlook through 2031 is excellent for dental assistants. People are becoming more aware of the importance of oral health. Preventative dental care is more commonplace than ever before. Many insurance companies have added dental coverage. This has led to an influx of new patients. Currently, there are around 358,600 dental assisting positions in the U.S.
Average Annual Salary: $38,660
Educational Requirements and Certification Programs:
The requirements for becoming a dental assistant can vary. It depends a lot on where you live. In general, there are two main educational pathways to dental assisting. The first is through a diploma or certificate program. The second is by obtaining a two-year degree.
Some states allow you to begin working in a dentist's office right after certification. That way, you will have a position before finishing your training. Again, this provides on-the-job training where you will gain valuable hands-on experience. In either case, you will need to check the exam and licensing requirements where you live.
Court Reporter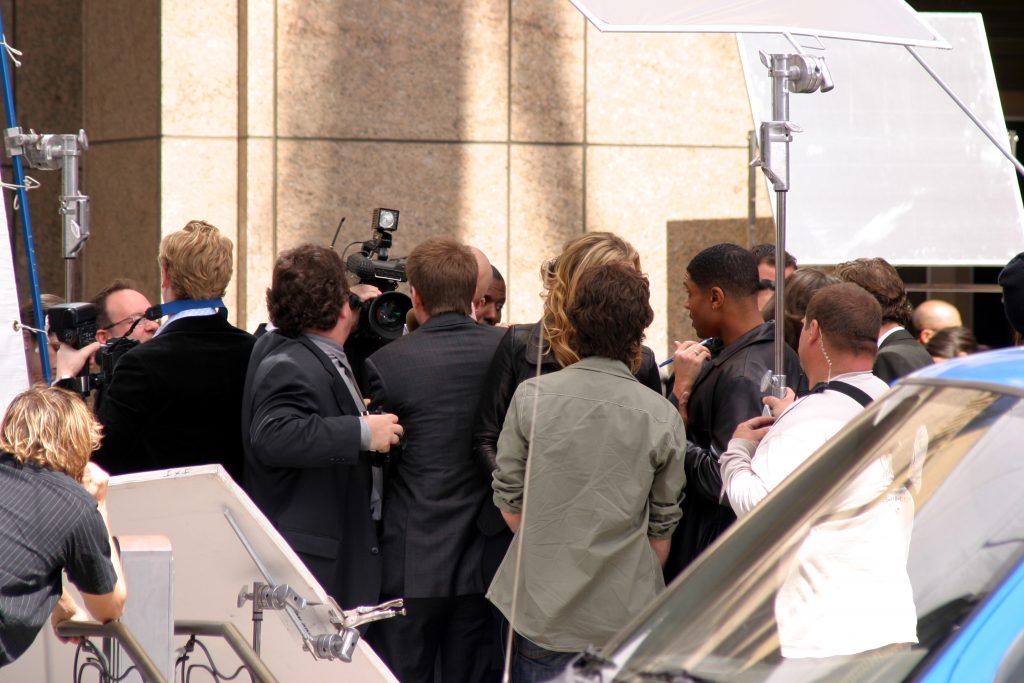 Are you captivated by Law & Order? Be on the inside as a "Guardian of the Record" by embarking on a career in court reporting. As a court reporter, you will transcribe the spoken word for legal proceedings. You should be detail-oriented and enjoy typing and writing. You will also need to learn to use a stenotype machine and other devices.
Demand for court reporters is expected to increase faster than average for the next decade. Skills like communication access to real-time translation (CART) give you even more advantages. Court reporters are employed by reporting agencies or the government. They may also be freelance court reporters, contracting the work themselves.
Average Annual Salary: $60,380
Educational Requirements and Certification Programs:
Various schools offer court-reporting online job certifications, from technical schools to community colleges. The goal of each program will be to prepare you to get your state certification or licensure. Depending on the institution, you may get a diploma, certificate, or associate's degree. Some certificate programs offer real-life training as part of the process. This is another one of those online certificates that pay well. Of course, if you find that you really love the work, you can continue your education with a bachelor's degree in communications, journalism, or a similar field.
Computer Support Specialist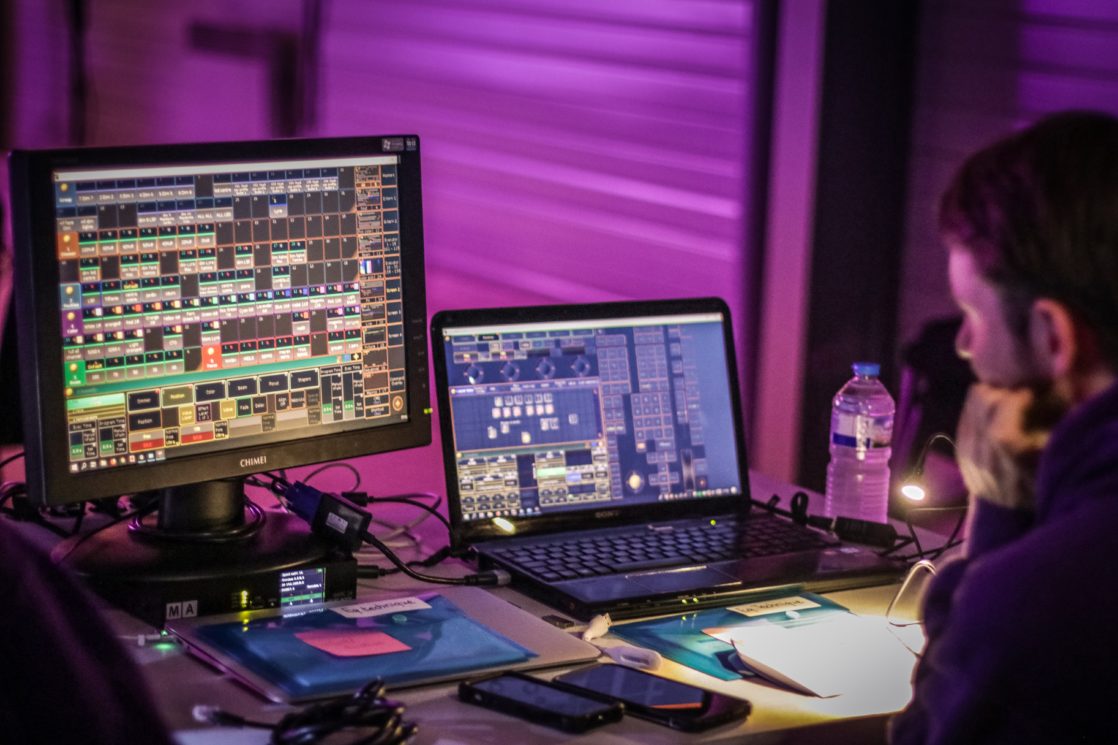 Are you the go-to person everyone turns to for technical help in your circle? If so, working as a computer support specialist is an occupation that pays well. Tech support professionals help companies and customers with many technical issues. These include login problems, software issues, glitches, and other frustrations. If you like computers, you are unlikely to get bored. Since technology is constantly changing, you will be learning new things every day.
Patience is required in this position, but skilled workers and experienced professionals will find themselves constantly in demand. Tech support occupations will see a six percent growth through 2031.
Average Annual Salary: $57,910
Educational Requirements and Certification Programs:
You don't need a degree in computer science to work in support. Many computer support specialists are self-taught. You can opt for some online computer science training to give yourself the best chance at a good salary. There are so many educational paths to this career choice. It is best to know where you want to work and tailor your learning that way. For example, some computer science positions only need post-secondary classes or certificates. Other firms want those with a college degree. If you are unsure, you can start with some free online computer science courses. There are plenty of free courses in computer technology and computer science to get you started.
The sky is the limit with computer tech. Many students start this career with an online certification program, possibly at a community college. Later, they may pursue an associate in computer science or a four-year college degree in computer science.
Medical Billing and Coding Technician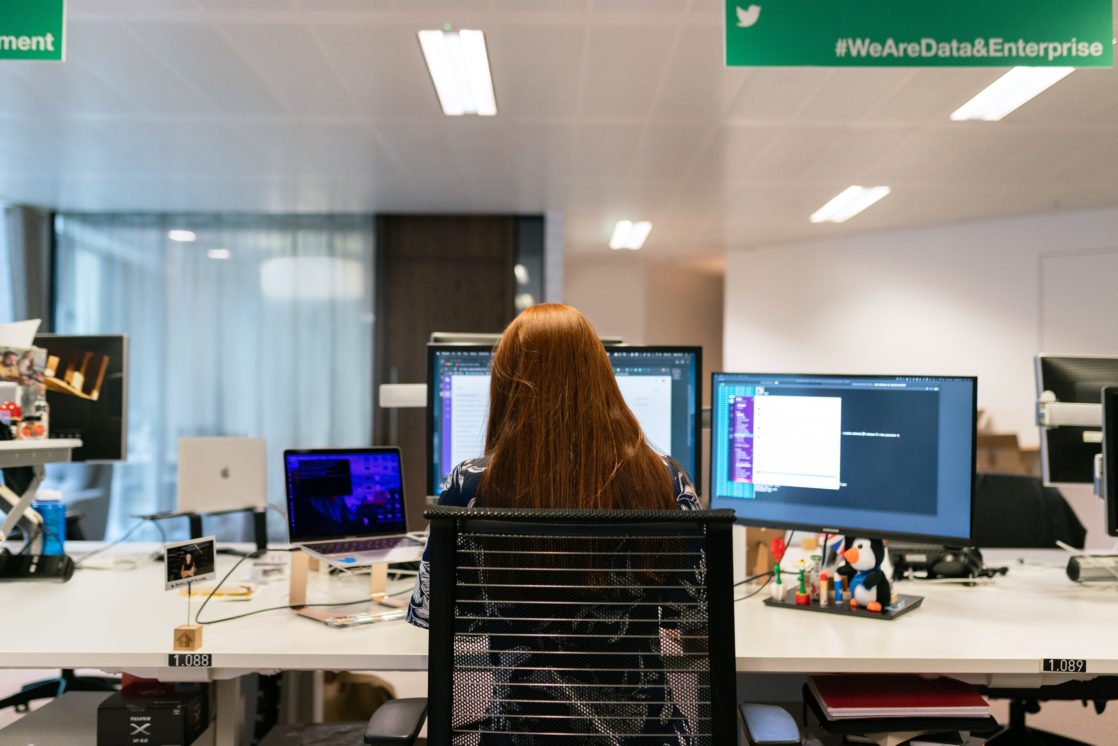 Medical records and health information technicians specialize in medical billing and coding. They take information from patient's medical records and assign codes for each diagnosis. They also assign codes for each procedure. The codes are then used for planning, research, and billing insurance providers.
Some people want to get into healthcare, but they do not want to work with patients. They would instead work with numbers and data. If this sounds like you, medical coding and billing may be your career. Similarly, there are also programs that train students to become medical records technicians or registered health information technicians.
The future employment prospects for those in medical billing, medical coding certification, and health information technology are bright. The growth rate will increase by seven percent through 2031. Another 12,300 positions will open up nationwide. Best of all, medical coding is one of those great jobs you can get certified for online. It's another one of those high-paying jobs with online certificate options.
Average Annual Salary: $46,660
Educational Requirements and Certification Programs:
Education to work in medical records often consists of hands-on training and certificate programs. It is possible to start in the field with no post-secondary education whatsoever. Many prospective billers and coders choose to get certificates or degrees. This can help them excel at their jobs and get an edge over the competition. The need for experienced professionals in this field is growing. So it's one of the best best online certifications in terms of job security.
Nurse (LPN/LVN)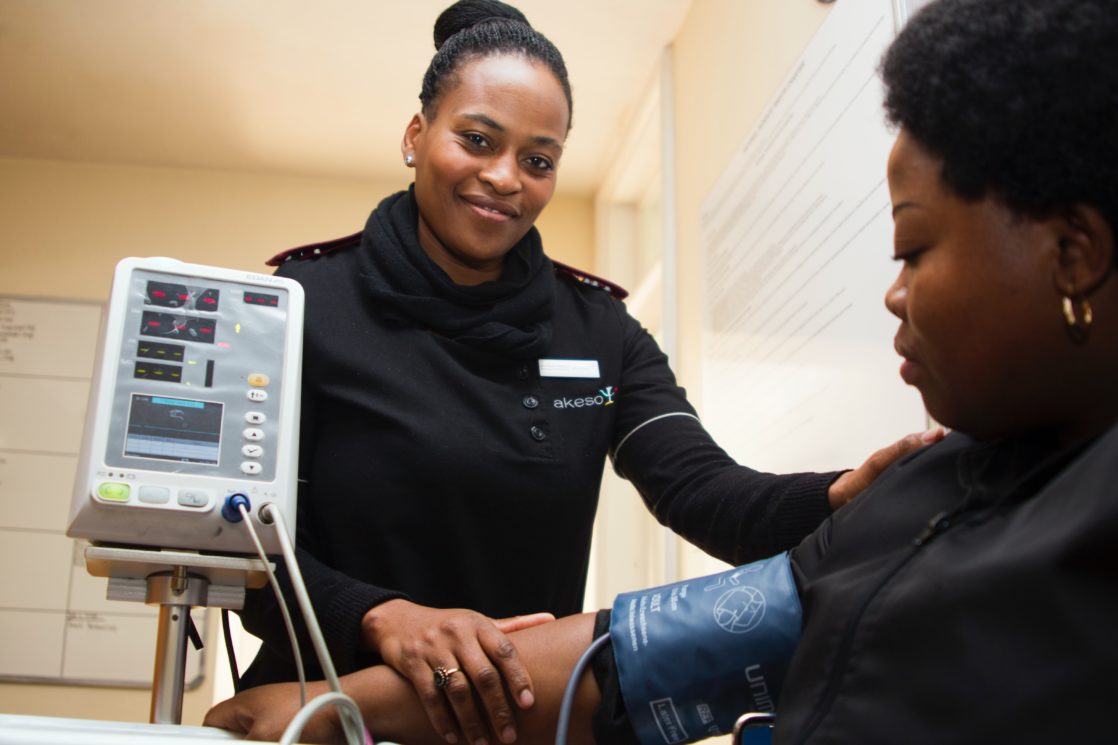 Registered nurses make up a large part of the nursing population. In addition, licensed practical and vocational nurses are growing in numbers. This is partly because of the ease of obtaining certificates. An LPN/LVN performs many different duties. Some of these duties include collecting samples and administering medication. Other duties can include taking vital signs and monitoring and caring for patients.
The need for skilled LPNs, LVNs, and even emergency medical services is expected to increase. As a result, demand will be much higher than average through 2031. Over 700,000 people are currently working in the field. Over 195,400 new openings are expected over the next few years. There is a similar demand for emergency medical technicians. It is a job that pays well and has high job growth.
Average Annual Salary: $77,600
Educational Requirements and Certification Programs:
Unlike other types of nursing, you do not need an associate's or a bachelor's degree to become an LPN or LVN. Instead, you must enroll in a state-approved curriculum and obtain licensure. Training programs are available on-campus and online. They take about a year to complete. However, many nurses who complete an online certification program eventually pursue a bachelor's degree.
Radiographic Technician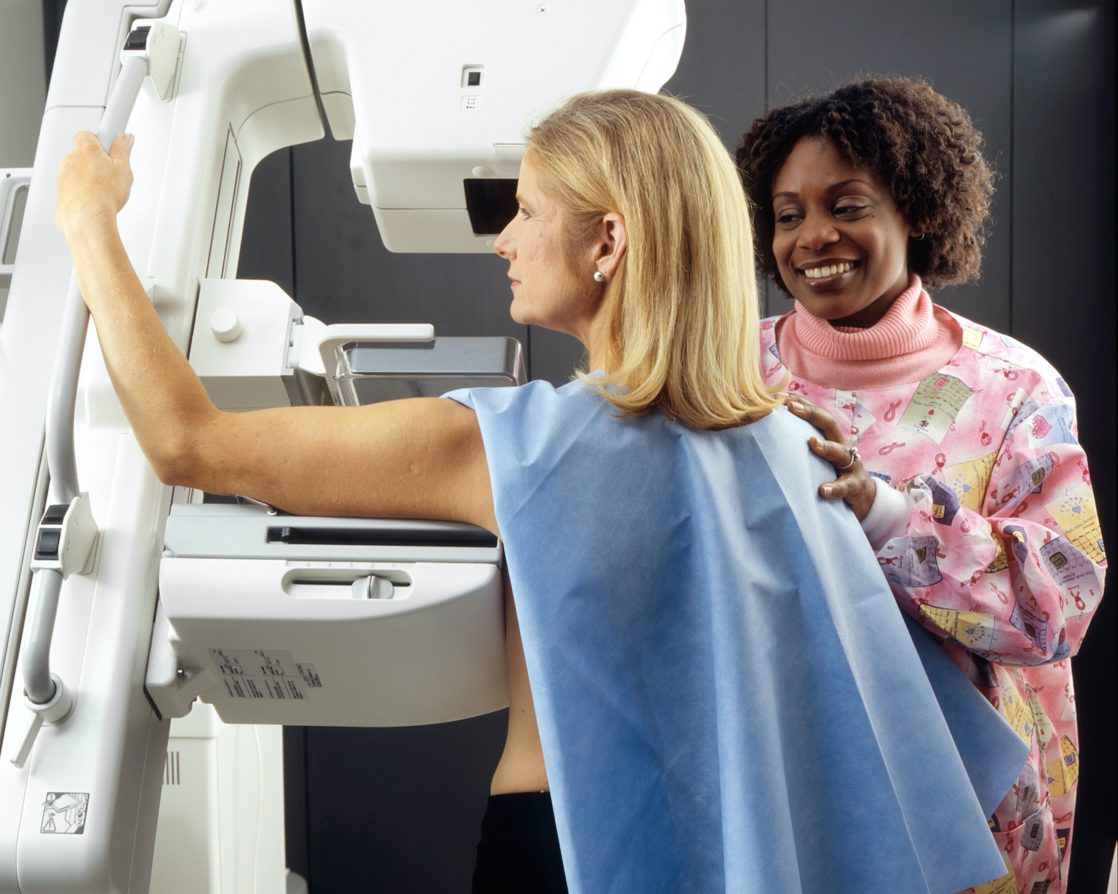 Radiologic technologists work in hospitals and other medical facilities. They help doctors identify injuries, illnesses, and conditions to diagnose patients. They may be trained in one or more technologies like MRIs, CT scans, X-rays, or mammograms.
As an RT, your daily duties include adjusting equipment and preparing patients for procedures. You must also adhere to strict safety protocols.
About 17,000 new jobs for radiologic technologists are projected through 2031. This career pays well and has a limited amount of schooling involved. That makes it a great-paying career you can pursue without a bachelor's degree.
Average Annual Salary: $61,980
Educational Requirements and Certification Programs:
It takes about two years to get your associate's degree in radiologic technology. That is the minimum requirement in most states. You can work as a limited-scope X-ray technician with only a certificate in some states.
In addition, degree holders can take an online certification program. This will help them learn advanced skills. As a result, this makes them eligible for higher earnings. If you are looking for certificates online for jobs, this field is ideal. It is also a great field in which to grow. You can increase your knowledge (and earnings) by pursuing a more advanced degree program.
Bookkeeper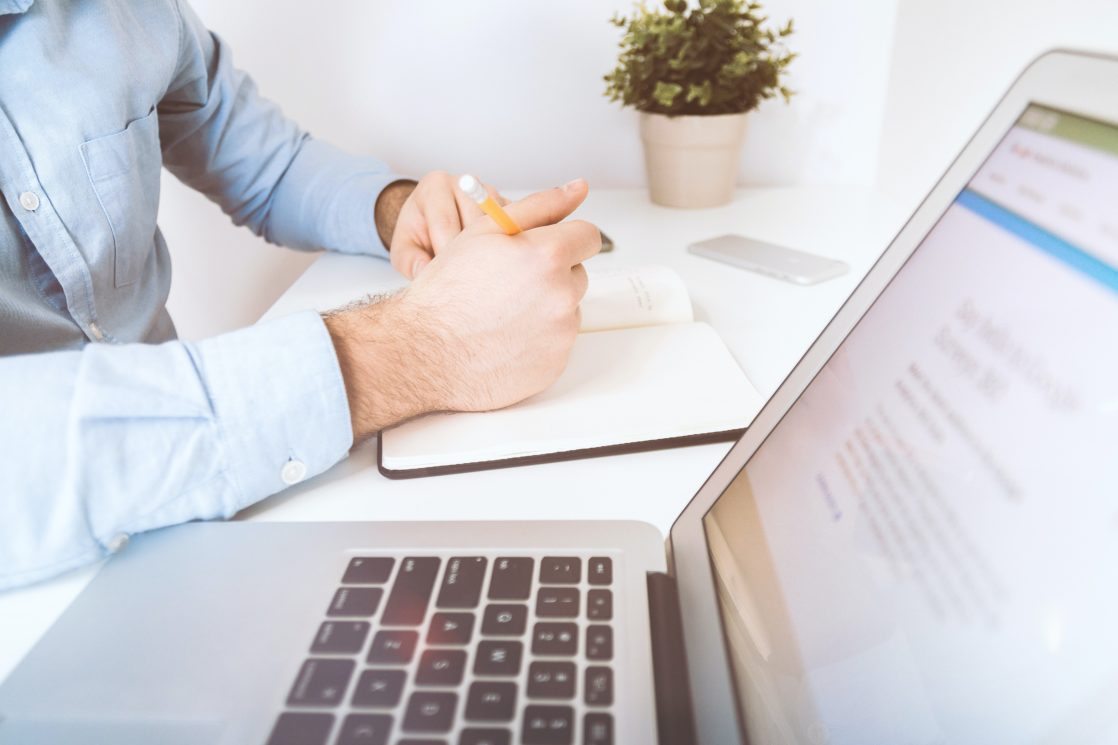 Those who are good with numbers and figures might want to consider a career in bookkeeping. Bookkeepers are responsible for the general ledger of a business or organization. They keep a record of all income and expenses. In addition, they produce periodic financial statements for a company. They also ensure all financial documents and records are accurate.
There are opportunities across many different industries to excel in this position. And there are plenty of entry-level jobs in bookkeeping. You can also freelance by running your own small business. If you love what you are doing, you can pursue a degree program in accounting later on.
Bookkeeping positions are expected to decline over the next decade. So why are they on our list? Demand will go up for those who can master the latest technologies. High-tech accounting skills in finance and accounting will be needed. Maintaining ongoing hands-on training to keep up with developments in this field is vital. It will keep you a step ahead of the competition.
Average Annual Salary: $45,560
Educational Requirements and Certification Programs:
Anyone can work in bookkeeping. Even with just a high school diploma. It's one of the best online certifications for jobs on our list. Those who obtain online certifications in bookkeeping will set themselves apart. Federal regulation knowledge for financial transactions is a skill that keeps companies compliant. There are various free online courses in accounting that can help you hone your skills.
Pursuing an associate degree in bookkeeping will give you two years of learning key concepts. There is a tremendous amount of room to grow in this field. You can even pursue a bachelor's degree or graduate-level degree in accounting.
Fitness or Personal Trainer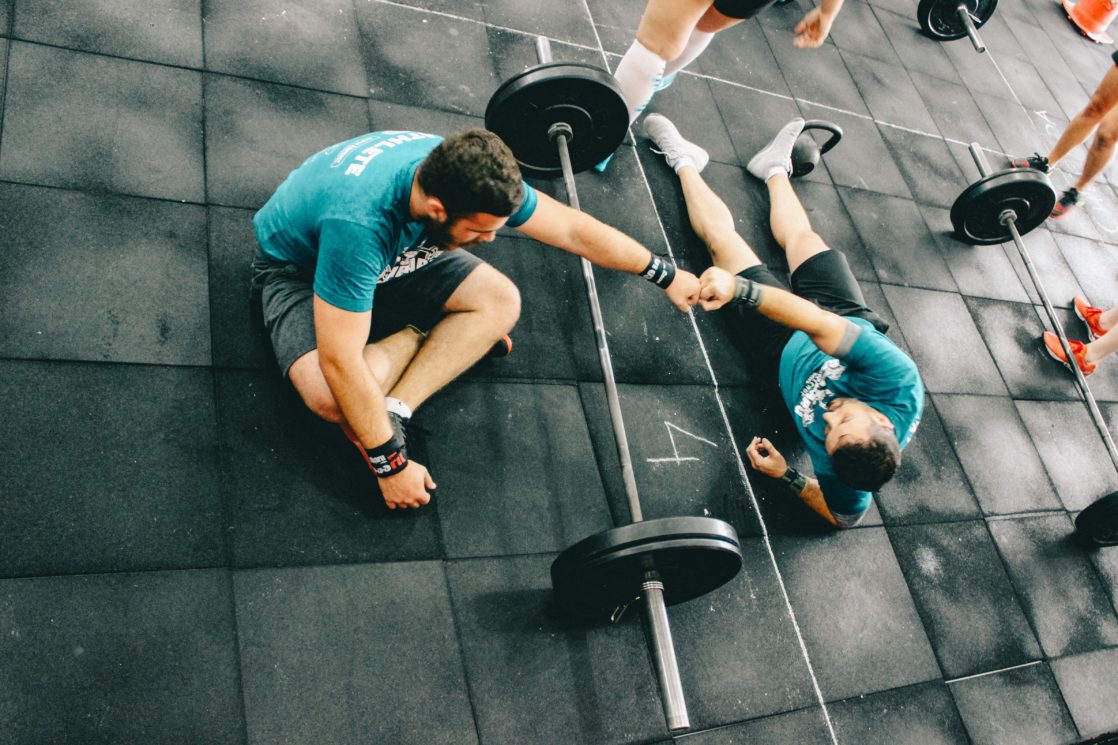 If you are passionate about sports and fitness, a high-paying job as a personal trainer might be for you. This is one of the high-paying jobs with online certificates that pay well. It's a physically demanding job but worth it if you love staying in shape. As a fitness instructor or trainer, you have many work location options. These include:
Schools
Hospitals
Sports Facilities
Gyms
Dance Studios
Private residences
Fitness clubs
You can typically find entry-level jobs in the field. However, as a personal trainer, you can also work for yourself. You can train people virtually or in their own homes. 
The future looks bright for those who excel in fitness and personal training. This field is expected to grow by 19 percent through 2031. This is much faster than the average profession. Why is there so much growth? Businesses are recognizing more health and fitness benefits. They are offering incentives for those who choose to get in shape.
Average Annual Salary: $40,700
Educational Requirements and Certification Programs:
There are five central certifying bodies within the fitness training industry:
ISSA (International Sports Sciences Association)
NASM (National Academy Of Sports Medicine)
ACE (American Council On Exercise)
AFAA (Athletics and Fitness Association of America)
NCSF (National Council on Strength and Fitness)
Professional certification shows the ethical and professional standards that employers desire. You can learn online and at your own pace. This allows you to do coursework between other commitments. Online certificates for jobs in fitness are plentiful. It all depends on which aspect of the field interests you most.
Audio and Sound Technician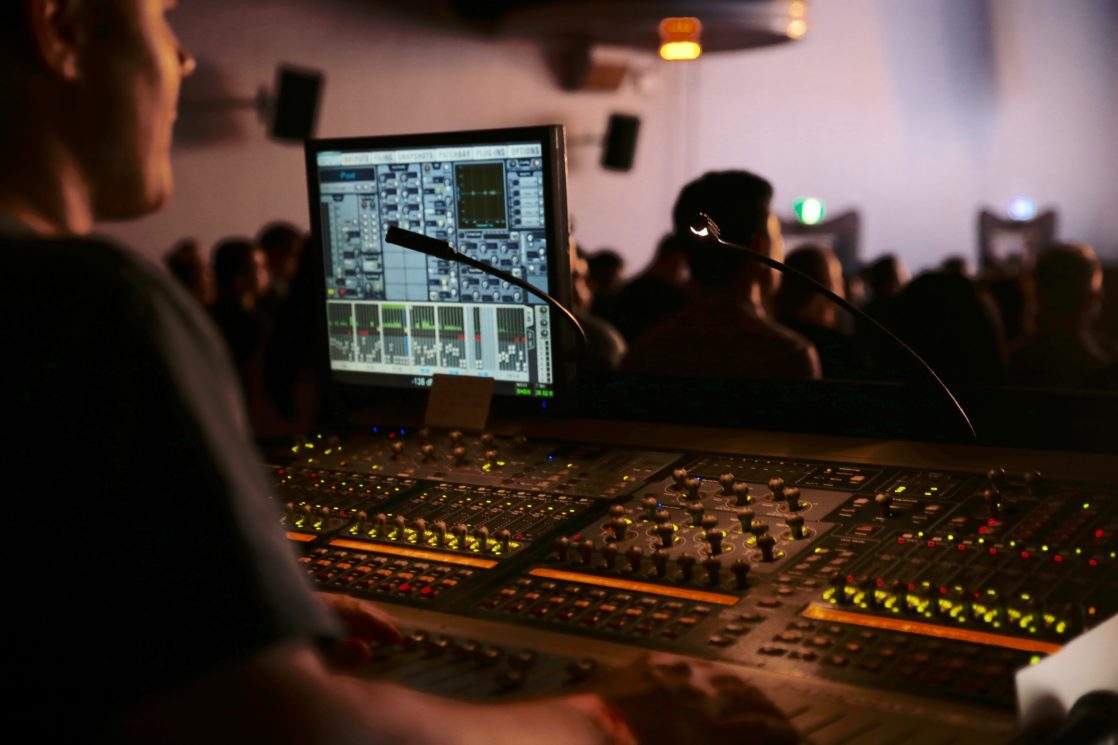 Audio technicians operate the equipment used to create, record, and enhance sound. They are the people that make TV, music, films, and even podcasts sound great. There are many niches within this field to explore. Working as an audio tech could be right up your alley, especially if you enjoy working with technology and devices. It is an excellent career for people who prefer to stay behind the scenes.
Growth in this field is expected to be higher than average through 2031. Currently, there is a fierce need for skilled sound technicians. Many businesses and technical schools have moved to remote platforms. Improving video and audio capabilities is vital. Easy online certifications in sound tech are perfect for staying up to date with new technologies.
Average Annual Salary: $48,790
Educational Requirements and Certification Programs:
Working as an audio technician with no formal certification program is possible. However, especially if you are freelancing or running a small business, you will likely need some education if you want to work within an organization. Generally, this would be an associate-level college degree in audio engineering. You can also take online certification programs to level up your skills. This is another one of those online certifications that pay well.
Additional Careers To Pursue With an Online Certificate: More Online Certifications That Pay Well
| | |
| --- | --- |
| Career | Median Annual Salary |
| HVAC Technician | $48,630 |
| Building Inspector | $61,640 |
| Paralegal | $56,230 |
| Web Developer | $78,300 |
| Certified Occupational Safety & Health Specialist | $74,870 |
| Real Estate Broker | $48,770 |
| Certified Aircraft Maintenance Technician | $65,550 |
| Medical Assistant | $37,190 |
| Sheet Metal Worker | $53,440 |
| Architectural and Civil Drafter | $60,290 |
| Pharmacy Technician | $36,740 |
We found a few runners-up in our search for the best jobs with only a certificate. If the other roles on our list do not appeal to you, here are a few more online certifications that pay well:
HVAC Technician
HVAC (heating, ventilation, and air conditioning) technicians install and maintain HVAC systems in buildings. This includes HVAC systems for both residential and commercial buildings. If you have a high school diploma (or GED), a certification program allows you to be an HVAC technician.
HVAC technicians install, maintain, and repair all kinds of air conditioning units in residential and commercial buildings. HVAC techs are skilled trade professionals that get called on when things go wrong. Upon earning certification at a technical school, you can get state licenses. 
The median pay for HVAC Technicians is $48,630 per year. That's $23.38 per hour. The number of HVAC Technician jobs each year is about 380,400. The projected increase in employment through 2031 is five percent.
Building Inspector
Students who get a building inspector certification can inspect residential or commercial buildings. They take training programs to learn construction tech, electricity, and mechanicals. Applicants must hold a high school diploma or equivalent. Afterward, they can take state exams and get a job.
Building inspectors also learn plumbing codes. They get hands-on inspection and on-the-job training. Many of their tasks involve checking building structures and zoning requirements.
The median pay for building inspectors is about $61,640 per year or $29.63 per hour. Employment in this field is expected to decrease by three percent over the next decade. However, the number of building inspector jobs is still likely to hover around 129,300 each year.
Paralegal
Starting a career as a paralegal is easier with an online certification course in paralegal studies. You can also polish your skills as a legal professional with these courses. In them, students learn skills and competencies that law firms are looking for in their employees.
Certification programs for Paralegals cover:
Legal Writing
Reasoning
Research Skills
Legal Tools
Legal Technologies
Understanding of Legal Proceedings
By the end of the certification program, students will be ready to sit for the CLA/CP exam and start practicing. Paralegals work in a wide range of legal environments.
The median pay for paralegals is around $56,230 per year. That's $27.03 per hour. The number of paralegal jobs each year is close to 350,000. The projected percent change in employment through 2031 is 14 percent. That is much faster than the average growth rate for other fields.
See also: Top 20 Best Colleges for Online Paralegal Degrees
Web Developer
People who want to work in IT should look into online certification in web development. You can start without a college degree, and it pays well.
Everyone needs a good corporate website, so web developers are always in demand. Businesses are often looking for help with mobile apps and eCommerce too. And Web Developers can also work as freelancers.
The median pay for web developers is $78,300 per year. That's $37.65 per hour. The number of web developer jobs each year is about 199,400. The projected change in employment through 2031 is a whopping 23 percent. That is much faster than the average growth rate for most other fields.
Certified Occupational Safety & Health Specialist
Certified occupational safety & health specialists are always in high demand. They're one of the best-paying entry-level jobs. All you need is a high school diploma or GED. Then, you can take an occupational safety & health certificate program.
In these programs, students learn about OSHA and complex workplace health issues. Occupational safety and health are a top priority in all fields. OSHA regulations are vital. And these working professionals focus on preventing and controlling accidents and ensuring workers are safe at work.
The average annual salary for certified occupational safety & health specialists is $74,870 per year. That's $36.00 per hour. Each year, the number of certified occupational safety & health specialist jobs is a little over 132,000. The projected percent change in employment through 2030 is five percent.
Real Estate Broker
A real estate broker is an easy career choice if you're into sales, property, and people. You don't need a four-year college degree either. A high school diploma or GED is all you need to become an agent.
To learn the basics of this lucrative business, you just need a short certificate course. Then, as soon as the training's over, you can apply for their state's broker license.
The average annual salary for real estate brokers is around $48,770 per year. Of course, the salary in this field depends greatly on the economy. It also varies according to where you live. The number of jobs is over 500,000 annually. The projected increase in employment in the field is five percent through 2031.
Certified Aircraft Maintenance Technician
AMTs (Aircraft maintenance technicians) are highly sought after. They do routine maintenance on all types of aircraft. It's their job to fix planes and do scheduled maintenance. Their goal is to avoid accidents and crashes by meeting all safety standards.
If you have a high school diploma or equivalent, you can become an aircraft mechanic. You can work for airports, airlines, or the military.
The median pay for certified aircraft maintenance technicians is about $65,550 per year. That's $31.52 per hour. The number of certified aircraft maintenance technician jobs each year is about 151,300. The projected increase in positions through 2031 is six percent.
Medical Assistant
A medical assistant is a great way to start in medicine without a degree. There are a lot of online certifications for jobs in a healthcare team. Similarly, you could take a training program for emergency medical technicians.
Assisting doctors and nurses is a big part of this job. Medical assistants help patients get ready for procedures and answer their questions and concerns. They also take medical histories and are trained in lab work and basic first aid. This is an entry-level job that has a lot of growth potential.
The median pay for medical assistants is approximately $37,190 per year or $17.88 per hour, and the number of jobs each year is over 720,000. And the projected increase in employment over the next decade is 17 percent. That is considerably higher than the average growth rate.
Sheet Metal Worker
Sheet metal workers work in a variety of industries. They work on assembling, fabricating, designing, installing, and repairing sheet metal. This is an excellent job for people who like to work with their hands.
Students learn to work with metals like copper and steel through certification courses and apprenticeships. They may also work with brass, nickel, and aluminum. An online certification program can also lead to a recognized trade certificate or apprenticeship.
The median pay for sheet metal workers is $53,440 per year. That's $25.69 per hour. The number of jobs each year is 135,400. This is expected to remain the same through 2031.
See also: Top 30 Highest Paying Trade School Jobs and Vocational School Careers
Architectural and Civil Drafter
Architectural and civil drafters draw buildings and map public works projects like bridges and roads. They are trained in computer-aided design and drafting (CADD), engineering skills, and mechanical drawing.
These working professionals can get entry-level work with an online certificate. They work in many places, such as on construction sites and offices.
The median pay for architectural and civil drafters is $60,290 per year, about $28.99 per hour. The projected change in employment through 2031 is a slight decrease of three percent. However, there should still be around 192,000 positions each year.
Related: Online Civil Engineering Degrees
Pharmacy Technician
An online pharmacy technician certification course prepares people to interact with patients. Additionally, they'll fill prescriptions, make ointments, and compound medications.
Typical work environments include hospitals, pharmacies, and nursing homes. This career requires excellent interpersonal skills. But you can become a pharmacy technician with only an online certificate.
The median pay for pharmacy technicians is $36,740 per year. That's $17.66 per hour. The number of pharmacy technician jobs every year is 447,300. The field is expected to grow by five percent through the next decade.
Colleges That Offer Online Certificates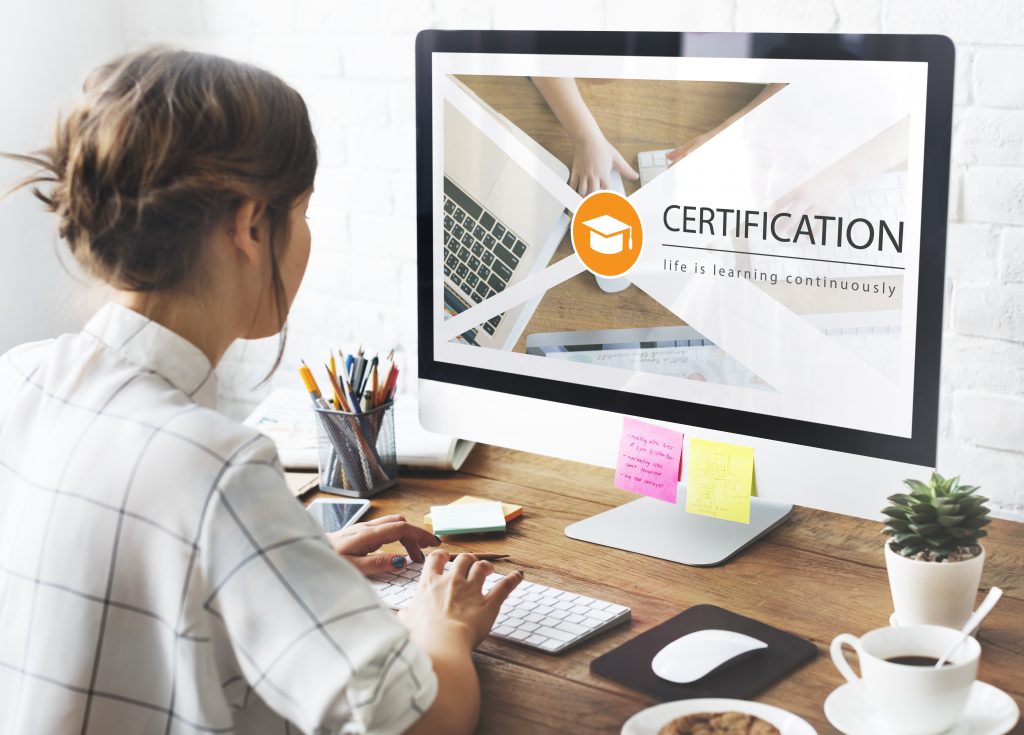 Many schools offer online certification programs that can lead to high-paying jobs. With the popularity of online learning and distance education, it's become the norm. An online certificate program is a great way to get certified quickly. The benefit of a flexible schedule is also terrific. We have compiled a shortlist of what we found to be a few of the best colleges for online certificates.
University of Virginia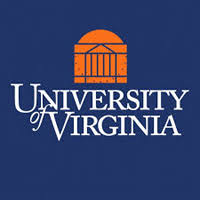 Charlottesville, Virginia
The University of Virginia was founded in 1819 by Thomas Jefferson. It's a public research university located in Charlottesville, Virginia. UVA offers 32 online certificate programs. Some of the online certification programs offered are:
Certificate in Cybersecurity Analysis
Online Graduate Certificate in Project Management
Certificate in Leadership in Human Resources Management
Business Strategy Specialization
Stanford University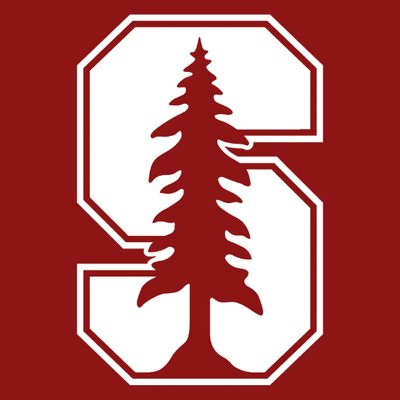 Stanford, California
Founded in 1885, Stanford is ranked among the world's top universities. It is a private research university located in Stanford, California. SU offers many online certificate programs that can lead to high-paying jobs. Some of the online certification programs offered are:
Advanced Cyber Security
Innovation and Entrepreneurship
Artificial Intelligence and Healthcare
Employee Wellness and Stress Management
Brigham Young University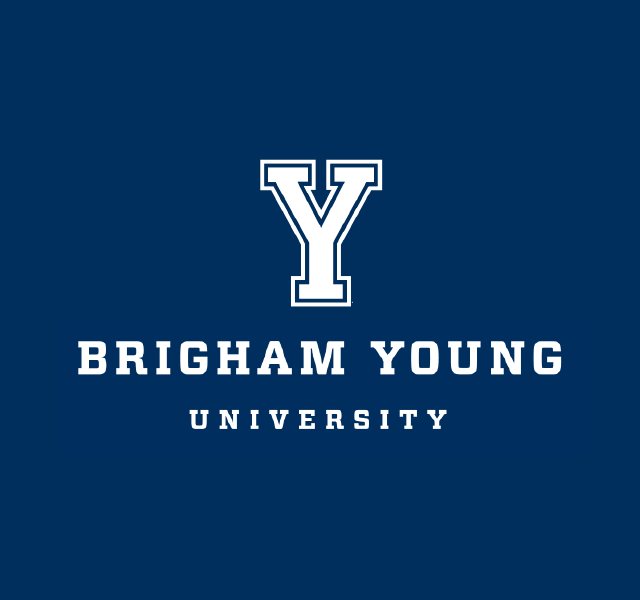 Provo, Utah
Brigham Young University is a private research university founded in 1875. It is sponsored by The Church of Jesus Christ of Latter-day Saints. It is located in Provo, Utah. BYU offers many online certificate programs that pay. Some of the courses offered for certificate programs at BYU are :
Principles of Accounting
Introduction to Computer Programming
Integrating K-12 Educational Technology
Computational Linear Algebra
Northwood Technical College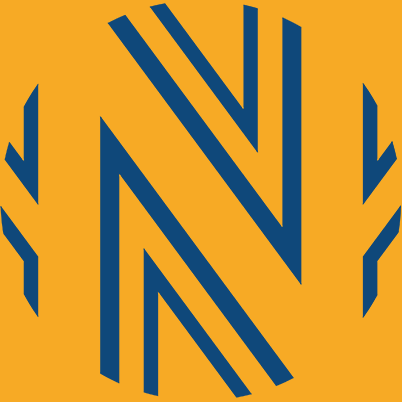 Rice Lake, Wisconsin
Northwood Technical College is a public college with 4 locations in northwest Wisconsin. Formerly known as Wisconsin Indianhead Technical College, it was founded in 1912. The school was a pioneer in distance learning. Online courses were first offered in 1991. NTC currently offers nine online certificate programs. These programs include:
Business Graphics
Group Child Care Essentials
Nonprofit Essentials
Preschool Education Professional (The Registry Preschool Credential)
Southern New Hampshire University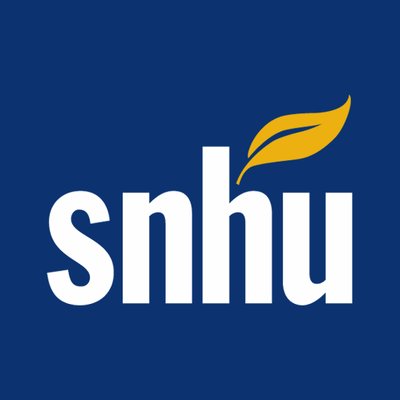 Manchester, New Hampshire
Founded in 1932, Southern New Hampshire University is one of the fastest-growing universities in the US. Online enrollment is currently at 135,000 students. SNHU has over 200 online programs. Twenty of those are online certificate programs. Some of the certificates offered include:
Software Engineering – Backend Development
Full Stack Web Development
Human Resource Management
Operations & Supply Chain Management
Cornell University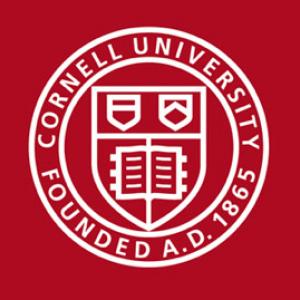 Ithaca, New York
Cornell University is an Ivy League university founded in 1865. It is a private land grant university, one of the few in the United States. The distance learning sector of Cornell, eCornell, offers more than 160 online certificate programs. Some of these include:
Hospitality Digital Marketing
Data Science with SQL and Tableau
Diversity, Equity, and Inclusion: Building a Diverse Workforce
Change Management
Mississippi College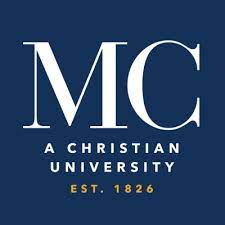 Clinton, Mississippi
A private Baptist college, Mississippi College, was founded in 1826. It is Mississippi's oldest college. It is also the largest university in the state, with an enrollment of more than 5,000 students. MC offers five online certificate programs. They are:
Cybersecurity & Information Assurance
Higher Education Administration
Homeland Security
Loss Prevention
Paralegal Studies
Arkansas State University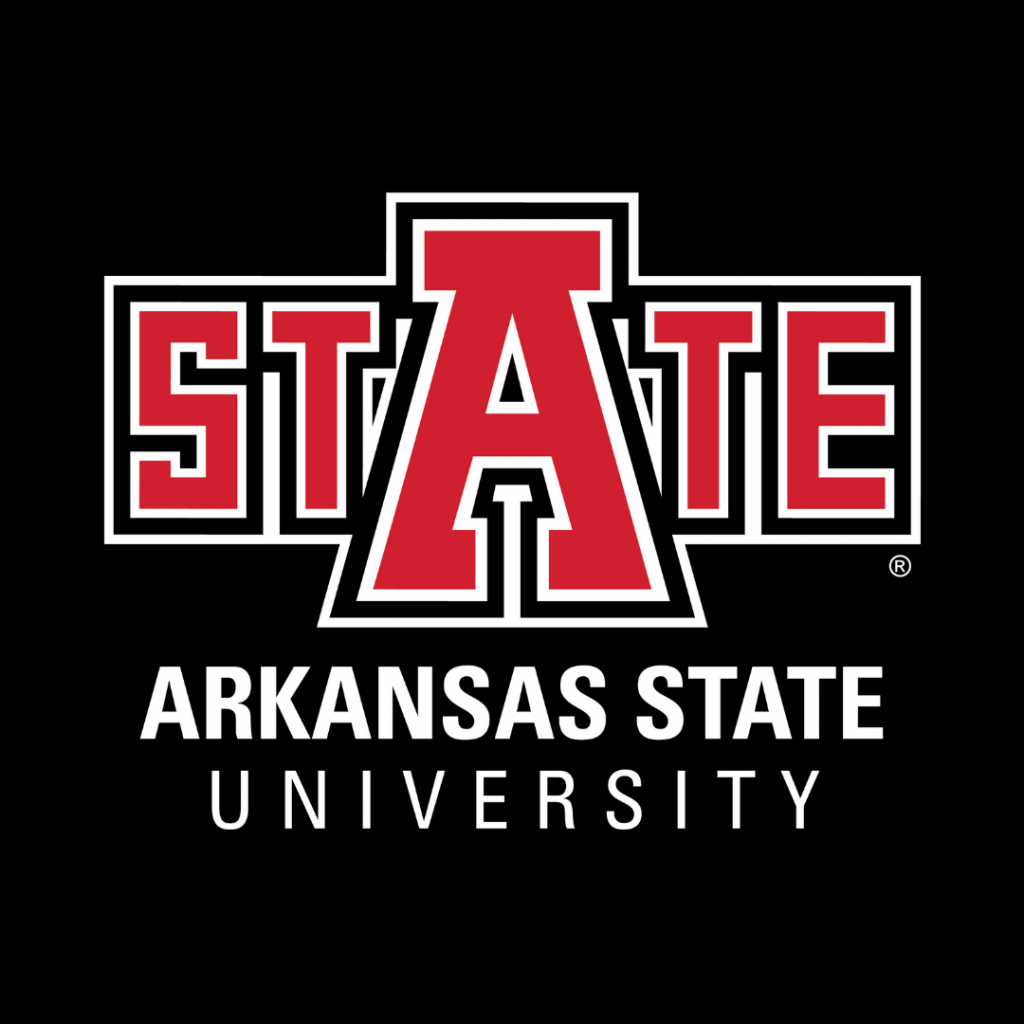 Jonesboro, Arkansas
Arkansas State University was founded in 1885. It is the largest public university by enrollment in the United States. The university enrolls 15,000 students. Thirty-eight thousand of those students attend online. Arkansas State University offers online certificate programs through its Distance Learning platform, A-State. They currently offer eight undergraduate online certificates that pay well. A few of these are:
Graphic Communication
Leadership Studies
Social Media Management
Android Application Development
University of Pennsylvania

Philadelphia, Pennsylvania
The University of Pennsylvania is a Public Ivy League research university. It was established in 1740 and chartered before the Declaration of Independence. Since 2015, the UPenn Online Learning Initiative has been offering online learning. They currently offer hundreds of online certificate programs through their platform and through Coursera and EdX. Some of these certificates include:
Executive Program for Social Innovation Design
English for Leadership and Innovation
AI Strategy and Governance
Retail Marketing Strategy
Walden University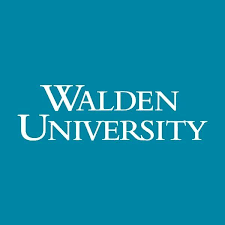 Minneapolis, Minnesota
Walden University is an online for-profit university. It was established in 1970 and is accredited by the Higher Learning Commission. The Online Certificate Programs that pay are fast and affordable options for obtaining excellent career training. Some of the online certificate programs include:
Negotiation
Finance Essentials
Law Enforcement Administration Development
Cyber Security Expert
Bismarck State College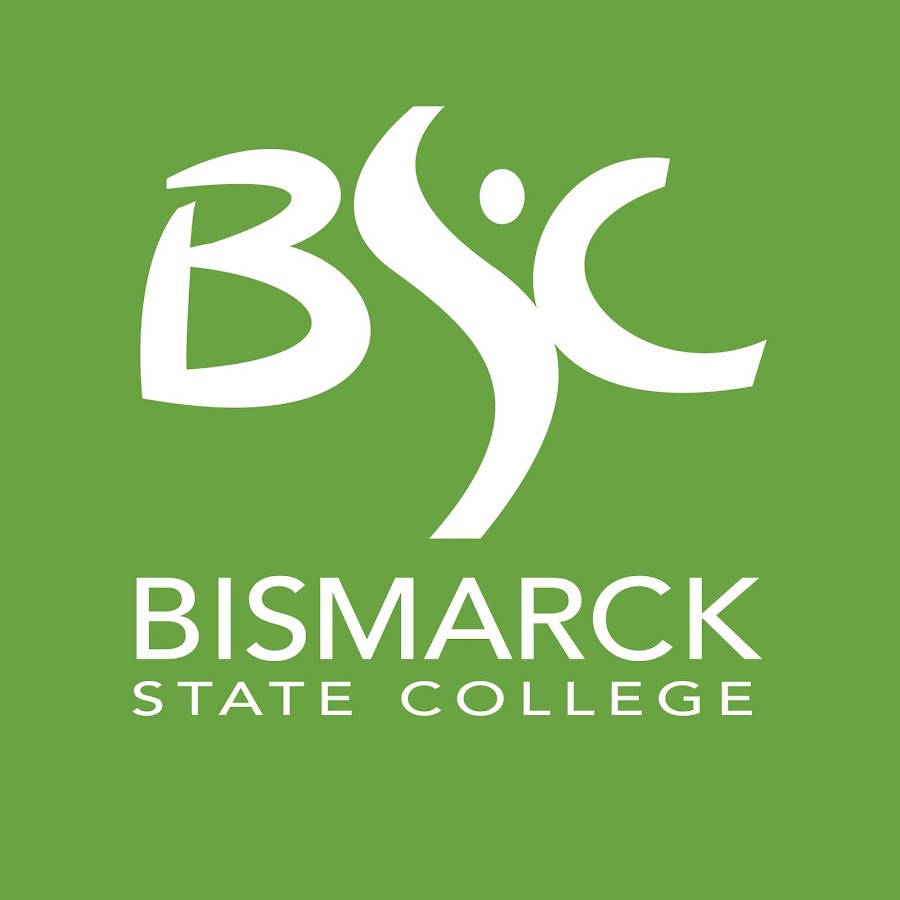 Bismarck, North Dakota
Established in 1939, Bismarck State College is a comprehensive community state college. It is also labeled as North Dakota's Polytechnic Institute. The school offers many programs but specializes in energy and power. BSC offers online certificate programs that pay well in electronics and water technologies. Some other certificates, like nursing and Human Services, are also available. Some of the job certificates online include:
Welding
Electric Power Technology
Nuclear Power Technology
Nursing
Georgia Piedmont Technical College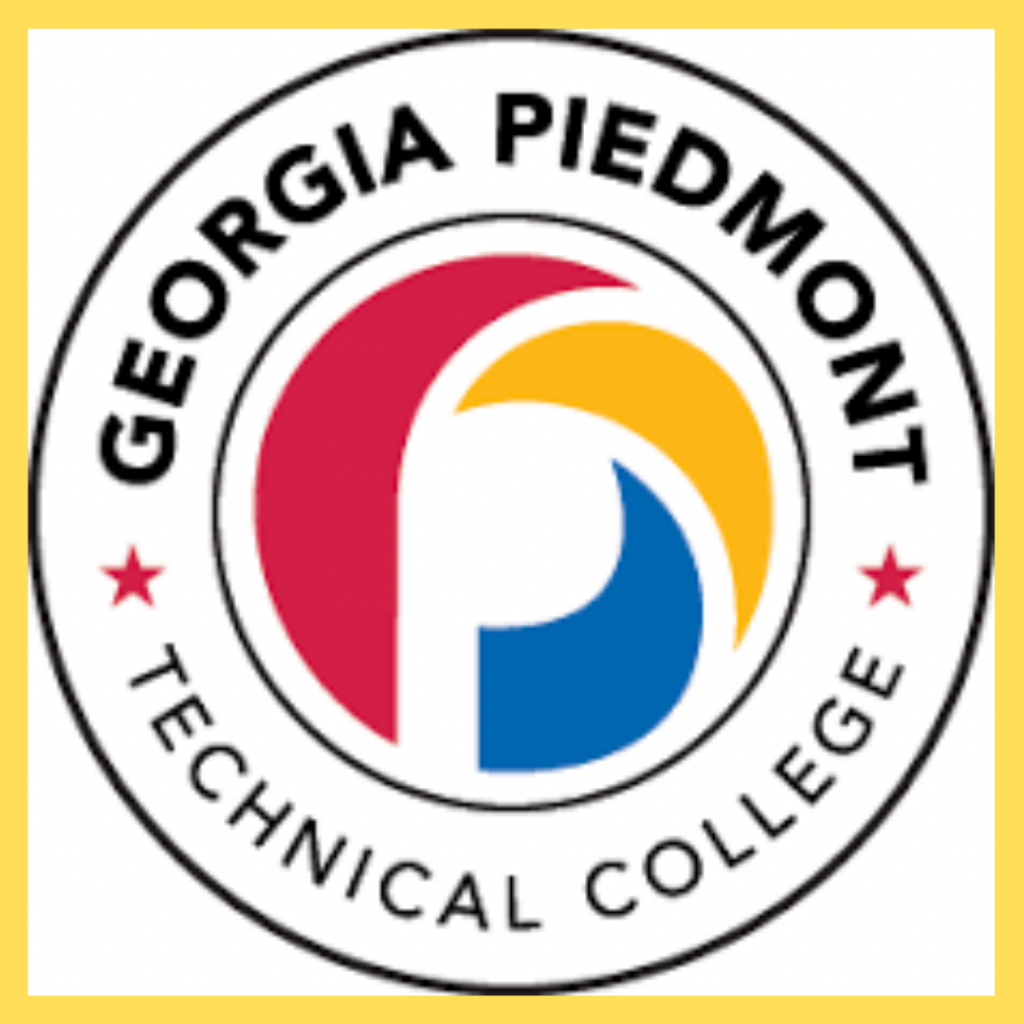 Clarkston, Georgia
Georgia Piedmont Technical College is an integral part of the Technical College System of Georgia. Established in 1961, the college was initially named the DeKalb Area Vocational School. The current enrollment is 6,000 students. GPTC offers 28 online certificate programs that pay well. Some of them are:
Supervisory Management Specialist
Social Media Marketing
Data Analytics Specialist
Family Child Care Specialist
A Note about School Accreditations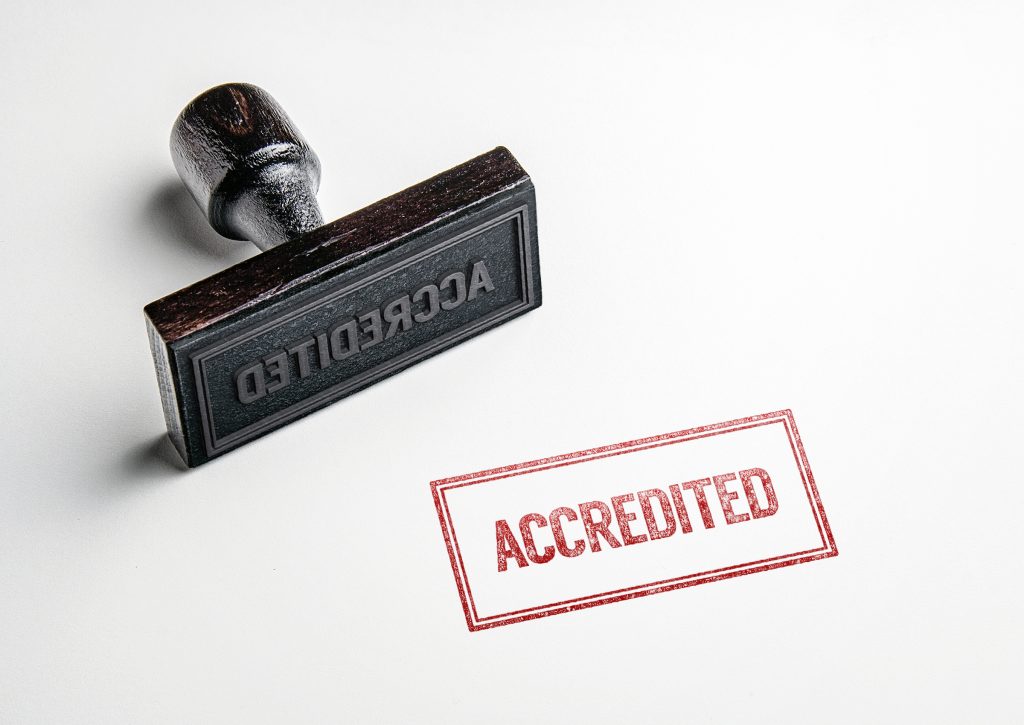 An accreditation agency is a private organization. These organizations make sure the quality of education at universities is acceptable. Accrediting agencies accredit schools nationally and globally. Sometimes they focus on specific regions.
Accredited schools meet minimum academic standards. Students work hard to obtain an academic credential, and accreditation ensures that it means something. Additionally, it means that employers and other colleges will recognize it.
Prospective students should ensure that the school program they are considering is accredited. Check out our additional resources to learn more about accreditation:
This concludes our list of online certificate programs that pay well.