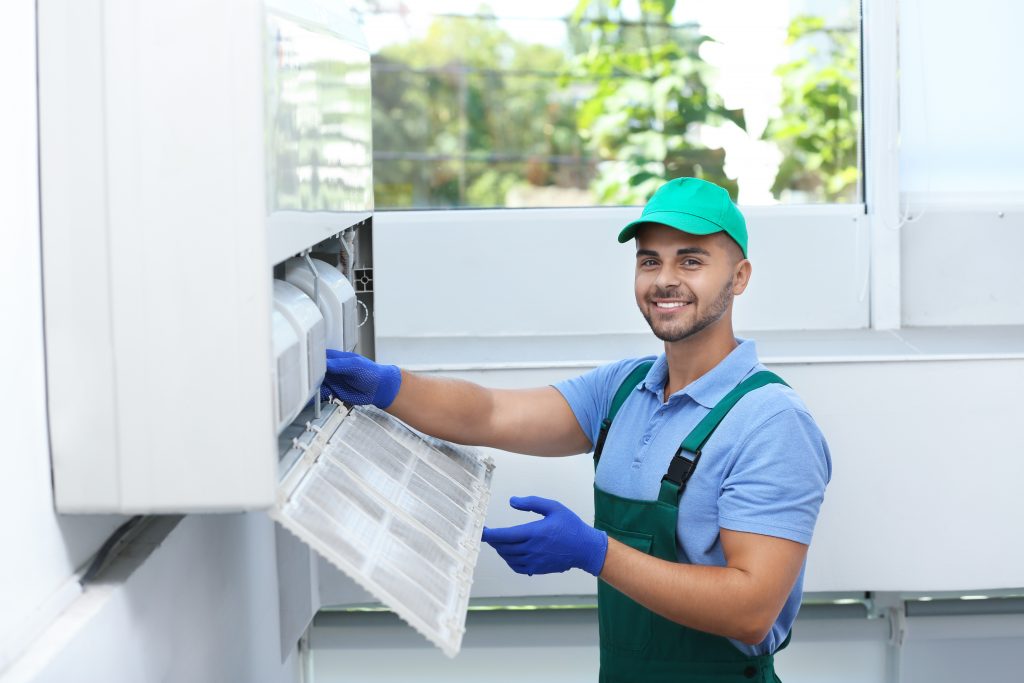 What is an HVAC Technician?
HVAC stands for Heating, Ventilation and Air Conditioning and most people only think of air conditioning when the term comes up. However, HVAC technicians are responsible for the installation, maintenance, and repair of any equipment that improves air quality or provides thermal comfort. Some things other than central heating and air that HVAC technicians are responsible for includes refrigerator systems, furnaces, and humidifiers, among others. Apart from the intimate knowledge you need to have of these different systems, there are a few additional skills that are important in this job. You need to have strong time management skills to ensure that you can get all of your scheduled jobs completed each day, and you need to be well organized so that you can adequately document all the work that you do. Part of your job as an HVAC tech is going to be working in unpleasant or uncomfortable conditions. You may find yourself dealing with excessively hot or cold temperatures when doing emergency repairs depending on the season and you may find yourself under houses or in attics to do ductwork. This is hard work. You could be exposed to some things that are gross, you will be working with electrical wiring and hot equipment at times, you'll encounter chemicals, and perhaps even extreme weather. A strong work ethic and commitment to safety is mandatory for this job, but it can be incredibly rewarding as long as you have the right attitude.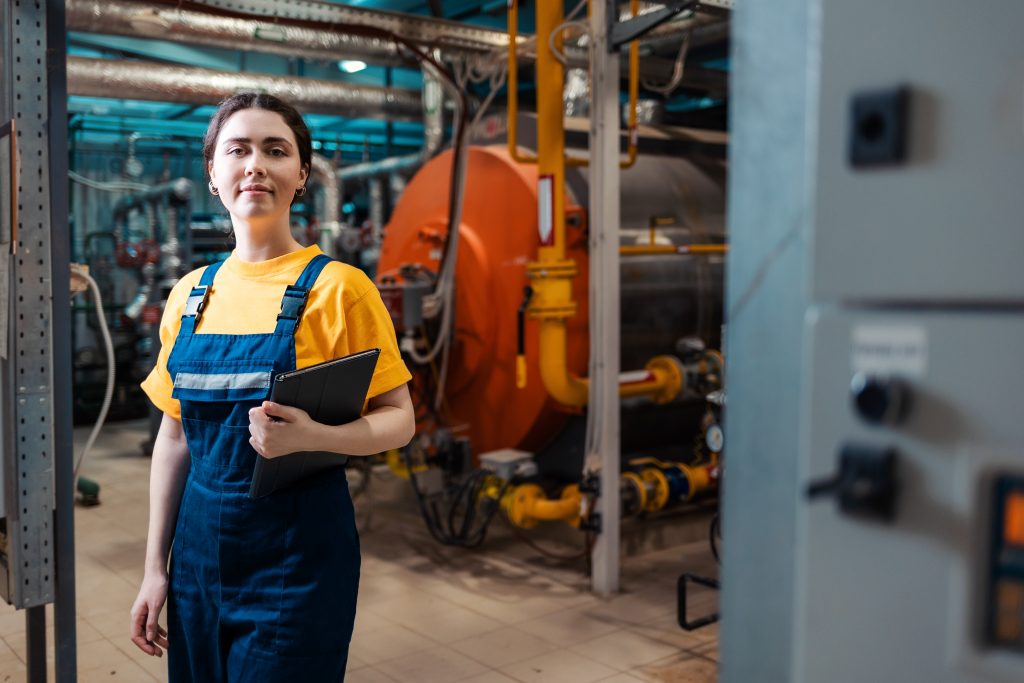 Responsibilities
As an HVAC technician, you would be responsible for the installation, maintenance, and repair of equipment that provides thermal comfort and improves air quality. Furnaces, air conditioning systems, exhaust hoods, refrigeration systems, and any other similar equipment all fall into your area of expertise when you work in HVAC. Additional responsibilities include doing ductwork, installing and adjusting thermostats and timers, designing and installing electrical wiring, and connecting the HVAC system to any necessary fuel, water, or refrigerant reservoirs. You will have to know how to test pipes, tubing, and electrical circuits to make sure they're in proper working order and how to troubleshoot any equipment you're working on to diagnose problems that you subsequently fix. Responsibilities that are less hands-on include knowing how to read and interpret a blueprint, understanding the necessary codes and specifications for a particular job, adjusting system controls, and sometimes running calls after hours in case of an emergency. Attention to detail is one of the most important skills that you could have in this job, whether you cultivate it throughout your education or it comes naturally to you. The systems that HVAC techs work on are sometimes imperative to the safety of the people or business that use them and they need to be properly installed and functioning. In reading blueprints, being able to understand the finer details is also important. Strong documentation skills will also play a role in your day-to-day in this job because you have to record the times you're working, any materials used, faults and deficiencies in any systems you worked on each day, and more. You must be able to provide a detailed record of what you do to every system you work on.
Salary
Technicians in this line of work tend to make more than $20 an hour. The average HVAC salary according to the Bureau of Labor Statistics (BLS) is $45,110 per year. The BLS also reports that there are close to 300,000 jobs available in HVAC and it has a projected growth of 14% over the next ten years, which is more than double the average growth rate.
Featured Programs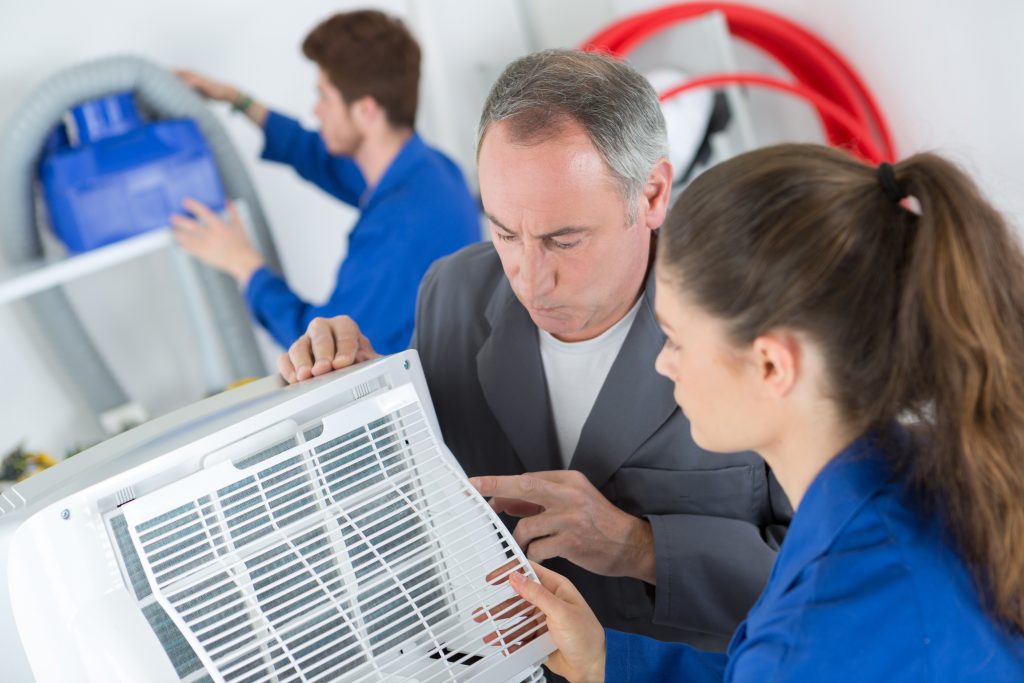 Qualifications
In order to work as an HVAC technician, you would need to complete a vocational training program like those offered at trade schools. In addition to your original diploma, you would also need to maintain the necessary tools and continue to expand your knowledge to remain current with industry standards. After you complete your trade school program, you will be certified to work as an HVAC tech as a generalist. If you were interested in doing so, you can obtain additional certifications in an area of specialization. Some specializations you could explore are oil furnaces, commercial air conditioning units, duct testing, solar panels, commercial refrigeration, and many more. If you choose to specialize in a particular aspect of HVAC work, you will increase your marketability and will likely see a salary increase as a result.