Find your degree
Online College Plan is an advertising-supported site. Featured or trusted partner programs and all school search, finder, or match results are for schools that compensate us. This compensation does not influence our school rankings, resource guides, or other editorially-independent information published on this site.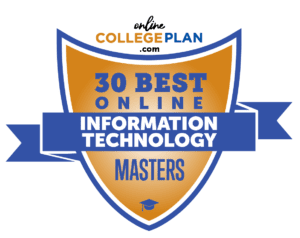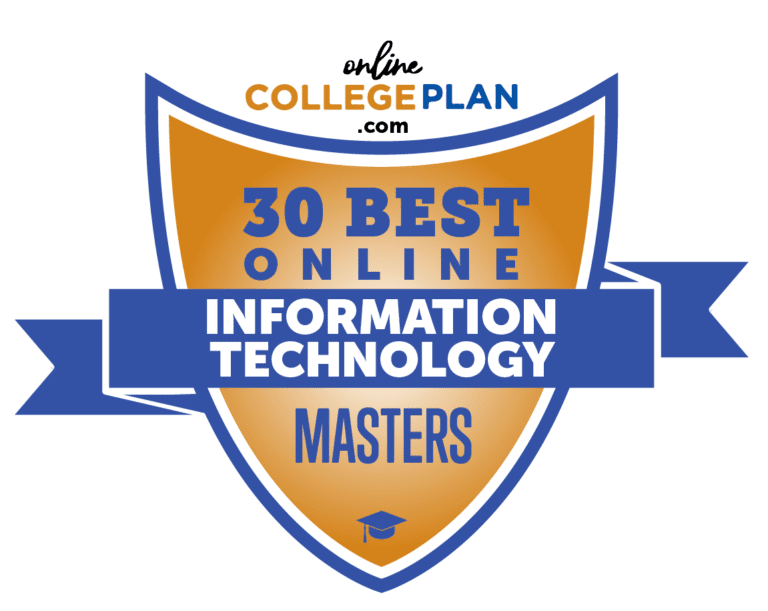 This ranking is designed to help you learn more about the best online masters programs in information technology available today. Online college is becoming more and more popular forf professionals who have already joined the workforce in their field and want to continue their education. The benefits of earning a higher-level degree are clear when it comes to the average salary and ability to advance within your chosen career.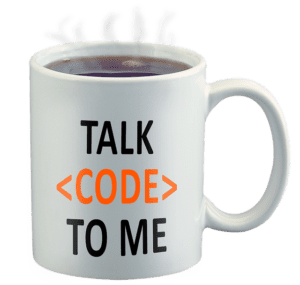 Whether you're at work, in a coffee shop, in a dorm room, or even at home, you wouldn't be viewing this page without the work of a dedicated team employing the infrastructure that connects us to the world. Every doctor's visit, every flight you take, and even the street lights in your city are the result of skilled professionals developing highly reliable information technology-based solutions.
Because of the extent to which information technology has pervaded — and aided — most every aspect of our lives, information technology professionals are in high demand. Professionals ranging from help desk employers up through chief technology officers are likely to have pursued degrees in information technology. Nearly every level of IT employee is well compensated, and there's a lot of room for growth.
Featured Programs
As aspects of our lives have migrated to connected devices, the need for securing important information has added to the need for qualified information technology professionals. By some estimates, as many as one million cybersecurity-related jobs will go unfilled in America by 2021. As the shortage of information security professionals has grown, so too has the opportunity for those already within information technology fields. Many workers that already understand how to set up, scale, and troubleshoot networking and individual workstation technologies are in perhaps the best situation to implement proper security. As such we've included many cybersecurity-focused masters in information technology degrees below.
src="https://www.onlinecollegeplan.com/wp-content/uploads/2019/08/online-masters-programs-in-information-technology-02-300×186.jpg" alt="online masters programs, information technology, cybersecurity" width="300″ height="186″ />In this year's ranking, we looked at all online masters degrees with a focus on information technology. Not all degrees below are of the exact same type and focus areas include computing, computer networking, information technology, and information technology management. But all degrees below do share a solid core of graduate-level information technology courses. We feel that diversity of degree options is a boon to the degree seeker, and allows those that know they want to move up the information technology degree ladder the option to tailor their education towards exactly what they wish to be doing.
To determine the top master's in information technology degrees for 2019, we took a unique multivariate approach. For each program in question, we looked at factors that contributed to affordability, flexibility and adult-student support, and academic quality. Our precise ranking methodology may be found below:
Program financial score (33.3%): the percentage of students whose financial need was met, the robustness of the financial aid department and offerings.
Academic Support Measures (33.3%): including student-to-faculty ratios, average graduation rates, and time-until graduation.
Academic Quality (33.3%): presence of high profile research opportunities and designations such as the NSA center of academic excellence designation for cybersecurity.
Costs listed below are the tuition and fees reported by the National Center for Education Statistics. When options were given, in-state and graduate costs were chosen. No institution is ever given preferential treatment for any rankings at OnlineCollegePlan.