Q: What Are the Benefits of Getting Your English and Humanities Degree Online?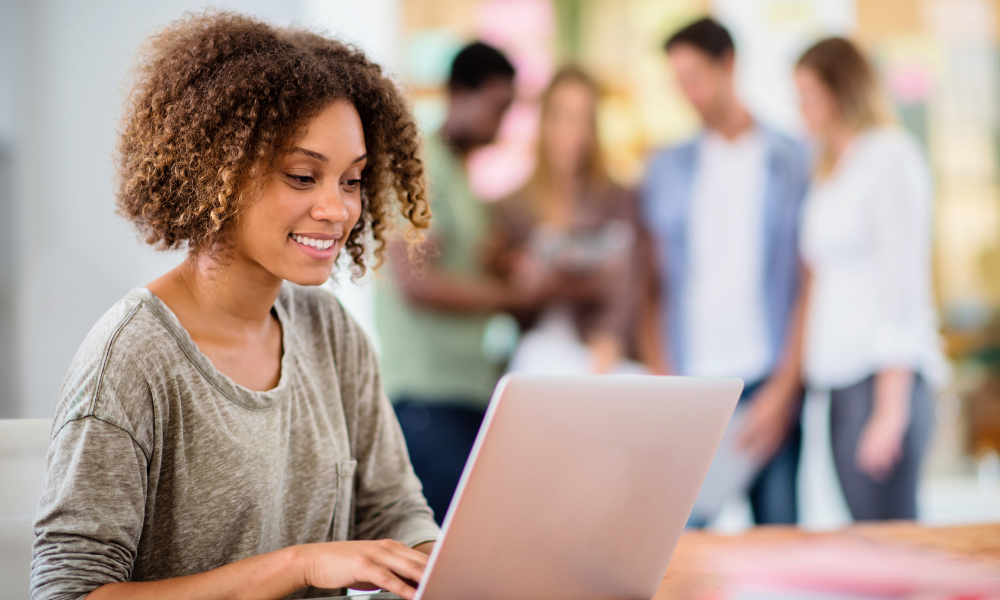 Find your degree
Online College Plan is an advertising-supported site. Featured or trusted partner programs and all school search, finder, or match results are for schools that compensate us. This compensation does not influence our school rankings, resource guides, or other editorially-independent information published on this site.
A: The main benefit of getting any degree online is the accessibility and flexibility to further your education while continually meeting your current responsibilities and maintaining your lifestyle. Online education democratizes what was once a far more logistically and financially prohibitive part of life. Instead of being bound by where you live, students can attend schools around the world. This access allows customization and advancement from the comfort of your own. Many programs allow students to tailor their education to their schedules.
English and Humanities degrees come with a host of benefits. They build communicative, empathetic, social, critically analytic, creative, cognitive and focusing skills. They prepare students to enter careers in entertainment, politics, communication, technical writing, journalism, education, publishing, entertainment, library science, radio/podcasting, creative writing, and much, much more. An English and Humanities degree is a building block on the road to any of these careers, building skills without cementing students into any particular track. It's perfect for someone still figuring out what they want to do but looking to broaden the horizons of what that might be.
As many people's jobs are replaced by technological advancements, original written content has yet to be threatened by automation. Many content creators begin their careers after achieving an English or Humanities degree, then parlaying that into either further education or work experience to specialize in what interests them. There's an unrealistic pressure to know what you want to do with your life at an early age that is incompatible with most people's lived experience. Many educational tracks put students on a path that may have nothing to do with where their interests, ambitions and career choices end up. Fortunately for those studying English and Humanities, the skills achieved in these programs are applicable throughout their lives, in and out of work.
Featured Programs
The skills and experience garnered in English and Humanities degree programs is especially valuable because it's at odds with the trajectory of modern life. People are becoming less communicative, more insular, while losing attention and focusing skills that are the foundation and ongoing meat of these programs. At the same time, media reporting and general wisdom have held that English and Humanities educations are detrimental in the current job market. Students have been encouraged to take computer science, math, business, engineering and skills deemed more marketable and indispensable in the rapidly evolving, diminishing job market. This has created a glut of students in these fields, which means opportunity in overlooked programs like English, Humanities, and other related fields.
Lots of research from the past 4-5 years shows that unemployment rates for English and Humanities graduates aren't significantly higher than national averages. Furthermore, majoring in English and Humanities for your associates or bachelor's degree doesn't preclude you from building upon that education in fields that have larger job growth projections in graduate programs, or working in communications in the tech fields. In summation, the benefits of these degrees extend to your working, home and social life, while leaving you able to meet commitments in all three.