Are classes for a bachelors degree in art 100% online?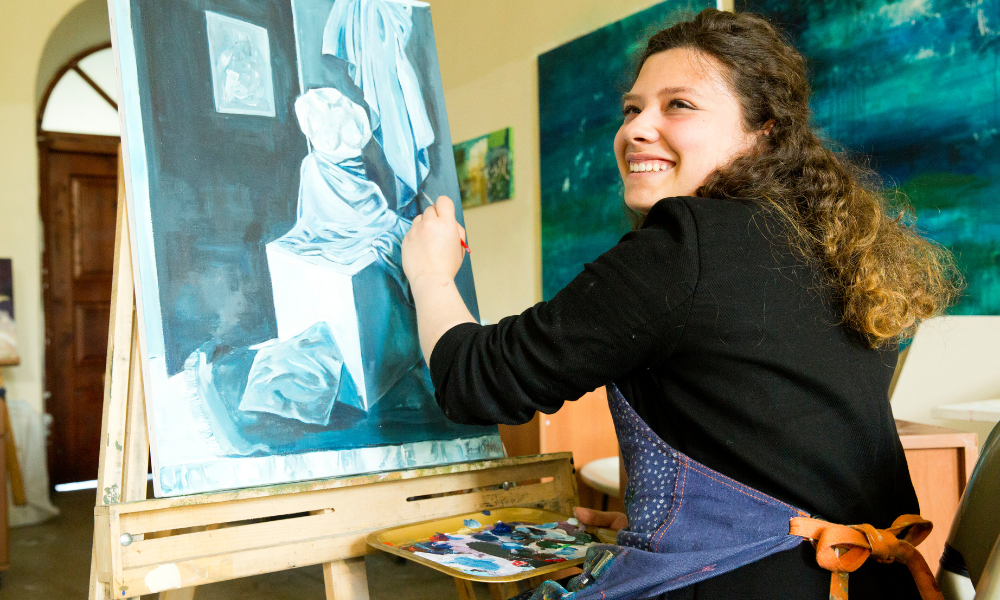 Find your degree
Online College Plan is an advertising-supported site. Featured or trusted partner programs and all school search, finder, or match results are for schools that compensate us. This compensation does not influence our school rankings, resource guides, or other editorially-independent information published on this site.
Yes, if you are looking for an online art degree, there are a variety of renowned schools that offer some of the best online art degrees which can be completed 100% online. While online art classes differ from the classic studio setting, they are able to make use of new software and technologies which have become staples in today's art and business world.
Related: Top 10 Online Bachelor's Degrees in Art
There are numerous advantages to taking your art classes online instead of on campus, including:
The ability to balance employment with classes, which can help alleviate financial concerns that come with investing in a degree.
Art classes demand a large time commitment, as projects can be worked on endlessly, and an online format allows you to work whenever inspiration strikes.
No commute time, so you can dedicate all of your energy to your artistic endeavors.
Digital art is in high-demand in the age of the internet, which allows your work to reach a global audience.
You will not have to pay for room and board, which decreases total expenses for your degree.
Many highly renowned schools have realized to new opportunities that are available by creating great online art programs, so prospective students will have a lot of great choices to choose from. To help you start your search, we have compiled a list of the Top 10 Online Bachelor's Degrees in Art. If any of the schools on our list pique your interest, be sure to follow the links and visit their school website to request more information. Prospective students should be aware that there are some resources that they will have to provide for themselves when taking online courses, though it is highly possible that you have these resources at your disposal already. Online art students will need:
A stable, high-speed internet connection
A relatively new computer that is compatible with your program's software
A studio with necessary art supplies
System specifics differ by program, so be sure to ask the school about what exactly you will need to make sure you will not have to invest in a new computer. Most schools offer online classes that are compatible with a variety of operating systems including:
Mac OS X
Windows 10
iOS and Android for smartphones
While you will be expected to be technologically savvy as an online art student, each school has an online support team that will help you with any troubleshooting issues that may arise. If you are still unsure about whether or not an online degree is right for you, you should check out our article that goes into detail about the Pros and Cons of Online College. You should also be aware that the technical expertise you will develop with modern artistic software programs, such as the Adobe Creative Suite, are highly-sought after skills that employers are always looking for. If any of the best online art degrees that are featured on our list of the Top 10 Online Bachelor's Degrees in Art could help you on your path to becoming a professional artist, be sure to visit their website and request more information.