What are the best schools for online bachelors degrees in art?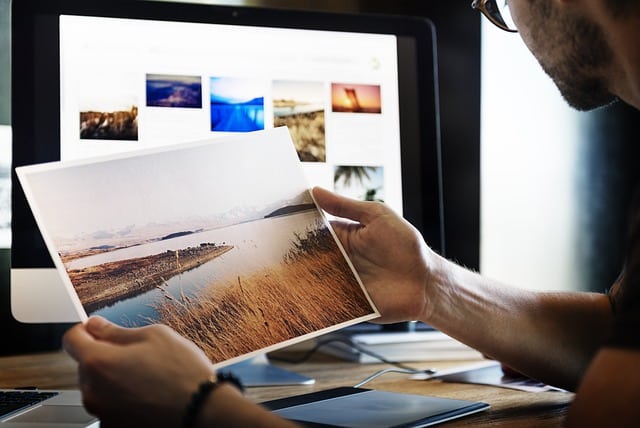 Find your degree
Online College Plan is an advertising-supported site. Featured or trusted partner programs and all school search, finder, or match results are for schools that compensate us. This compensation does not influence our school rankings, resource guides, or other editorially-independent information published on this site.
Digital art has become one of the most practical mediums for artists, as the internet allows their work to reach a global audience and be easily monetized. Many highly renowned schools have taken notice of the advantages of offering online art degrees, as they have numerous benefits over the classic studio setting, including:
The ability to balance employment with classes, which can allow students to keep their loans in check while working towards their degree.
Art classes demand a large time commitment, as projects can be worked on endlessly, and an online format allows you to work whenever inspiration strikes.
No commute time, so you can dedicate all of your energy to your artistic endeavors.
You will not have to pay for room and board, which decreases total expenses for your degree.
However, before you begin your search for the best online bachelors degree in art, you should take time to consider your academic, professional, and financial priorities, as they will go a long way to helping you determine which school is the best for you. Different schools have different strengths, so you should be sure that you have a grasp of what is most important for your own development, whether it be:
Career Advancement, if you are currently employed in an artistic position and are looking to obtain a promotion.
Cost per credit hour, if you are concerned about the financial investment that you are making in your degree.
Industry Networking, if you are looking to make connections with professors and piers in a specific location or community.
Technical Affluence, if you are looking to increase your competence with artistic software programs, such as the Adobe Creative Suite, to set you apart from other professionals in your field.
Once you have a good idea of what your priorities are, the next step will be to start looking for schools. There is a wide variety of art schools available for students looking for an online bachelors degree in art, and the amount of choices can be overwhelming. To help you start your search, we compiled a database of the best online bachelors degrees in art, and ranked them to come up with a list of the Top 10 Online Bachelor's Degrees in Art. If any of the schools on our list catch your eye, be sure to visit their school website to learn about their online art program and request more information. Our methodology for ranking the best online bachelor degrees in art included:
Featured Programs
Some of the schools that ranked among the best online bachelors degree in art based on our methodology were:
Savannah College of Art and Design
Berkeley College
The Art Institute of Pittsburgh
For the full list of the best online bachelor degrees in art, be sure to check out our ranking of the Top 10 Online Bachelor's Degrees in Art. If any of the schools on our list match your academic priorities, be sure to follow the links and visit their website to request more information.