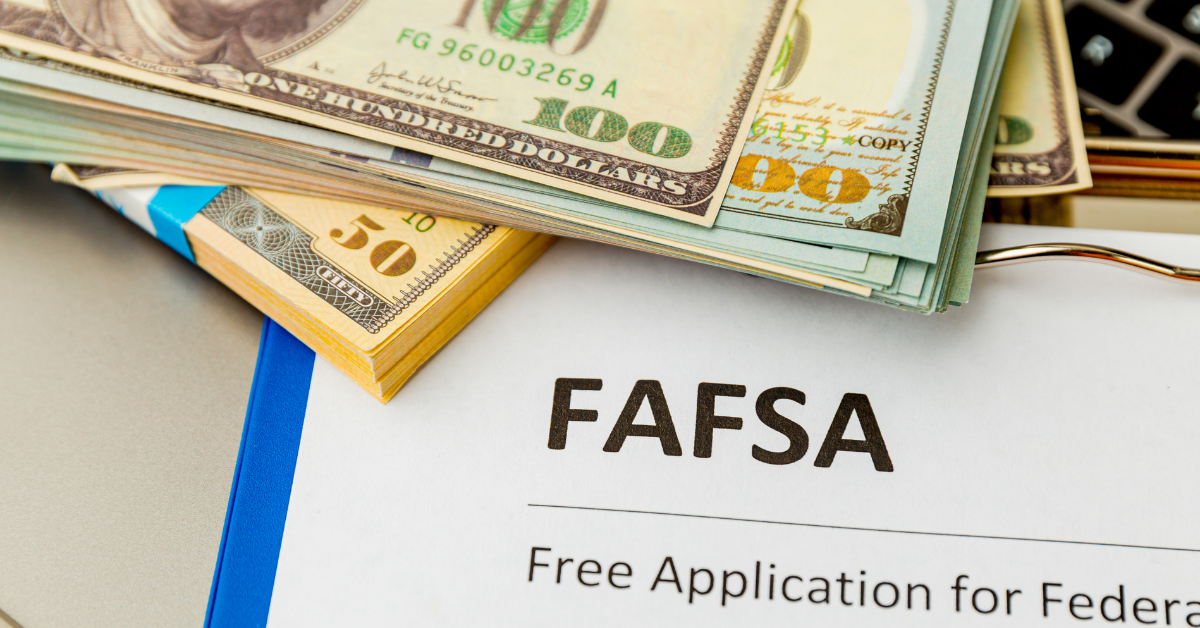 Find your degree
Online College Plan is an advertising-supported site. Featured or trusted partner programs and all school search, finder, or match results are for schools that compensate us. This compensation does not influence our school rankings, resource guides, or other editorially-independent information published on this site.
Financial aid is financial assistance that covers educational expenses including tuition and fees, room and board, books and supplies, and transportation. Financial aid is available for every student and it exists to make college more accessible for those who may not be able to cover those academic costs on their own. There are several different types of financial aid such as grants, scholarships, work-study programs, and loans. Financial aid can come from the school, the government, and a number of other organizations.
As an aspiring college student, you know how important financial aid is, but what is financial aid? At its core, it is exactly what it sounds like which is financial assistance to help you pay for school. Figuring out what financial aid covers, how to make sure that you get financial aid, and what kinds of aid are out there for students like you can be a little bit complicated. There is usually a lot of technical stuff that assumes you're coming in with some background knowledge. In case you're not, we've tried to lay out the most important information here in a way that's simple to understand.
What does financial aid cover?
Financial aid can be used towards all of your education expenses. You may receive enough aid to completely cover these expenses or you may not; however, even if you don't receive enough to fully cover your expenses, this is a great way to take some of that stress off your shoulders (or your parents). Educational expenses include:
Featured Programs
Tuition
Fees
Room and Board
Textbooks
School Supplies and;
Transportation
Some of your personal expenses and travel expenses are also factored into the total aid that you receive.
What are the different types of financial aid?
The main types of financial aid are grants, scholarships, work-study programs, and loans. Grants and scholarships are both commonly called "gift aid" because they do not require you to pay them back in any way. Grants are typically need-based and scholarships are typically merit-based. A work-study program is usually a federal work-study that provides part-time jobs for students with financial need to cover their education. They are available for full- and part-time students and you will only be able to work a set amount of hours based on your Federal Work-Study award. Not all schools participate in this type of program. Lastly, there are loans. The government and some schools offer loans based on your financial needs and you will be required to pay them back with interest over time.
How do you get financial aid?
Getting financial aid doesn't have to be a complicated process. In order to get federal financial aid, you have to fill out the FAFSA, which is the Free Application for Federal Student Aid. Schools that offer financial aid may have additional forms you need to fill out. You can find that information on the school's website or by speaking to their financial aid office. The last step to obtaining financial aid is to find and apply for grants and scholarships.