What Are The Fastest Degree Choices For An Online Part-Time Doctoral Student?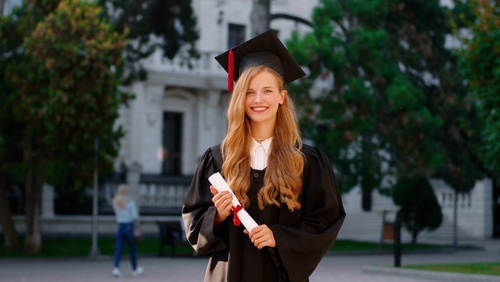 Find your degree
Online College Plan is an advertising-supported site. Featured or trusted partner programs and all school search, finder, or match results are for schools that compensate us. This compensation does not influence our school rankings, resource guides, or other editorially-independent information published on this site.
There is a wide range of options for students looking to find a fast online doctoral program. Online programs are designed to give working professionals the schedule flexibility they require to maintain their full time job while they complete a degree that will advance their career options. Students enrolled in an online degree program are given the freedom to take classes whenever its convenient for them, so they are accommodated if they need to take classes part-time if their job demands. Taking classes part time will of course slow down your progress towards your degree progress, but you will be able to make up class time when your job is less demanding. Prospective students should also be aware that one of the best strategies for cutting down on the time it will take to finish your degree is by transferring credits into the program if that is an option. Some degree programs allow students to use work or internship experiences in their field to count for academic credit. There are also accelerated programs if you are looking to obtain a promotion within a given time frame, though those require students to take a heavier course load. For a list of the fastest online doctoral programs, check out our ranking of the Top 20 Fastest Online Doctoral Programs. Let's take a closer look at a couple of the top options for prospective doctoral students looking for a fast part-time doctoral degree online.
Frontier Nursing University
Frontier Nursing University is a private graduate school that was founded by the Frontier Nursing Service in 1939, and is located in Hyden, Kentucky. The university offers a Doctor of Nursing Practice (DNP) that is designed for Registered Nurses (RNs) to take advance their career. Students who already have a Master's in Nursing (MSN) degree can complete the DNP in 12 months, though if students need to work part time, they can complete the program in 15 or 18 months as well. The program requires the completion of only 28 credit hours including a practicum that will give students hands-on experience in the work place. Tuition at Frontier Nursing University is $16,473 per academic year, making it an affordable option for a fast online doctoral degree.
Boston University
Boston University is a private research university that was founded in 1839 as the Newbury Biblical Institute, and is located in Boston, Massachusetts. The university offers a Post-Professional Doctor of Occupational Therapy Degree (PP-OTD) that can be completed in 16 months, depending on how many foundation courses students need to complete. Students are only required to take one course at a time, and each course lasts for 7 weeks. This time frame allows students to focus on their full-time job, as they will typically spend 5-10 hours a week on coursework. Tuition at Boston University is not cheap, as the tuition rate per academic year is $61,050. Prospective students looking to get a break on tuition without breaking a sweat should check out our infographic Easy Scholarships! Quick College Cash.
We have also ranked the top 20 online doctoral programs.