What Can You Do With a Business Degree?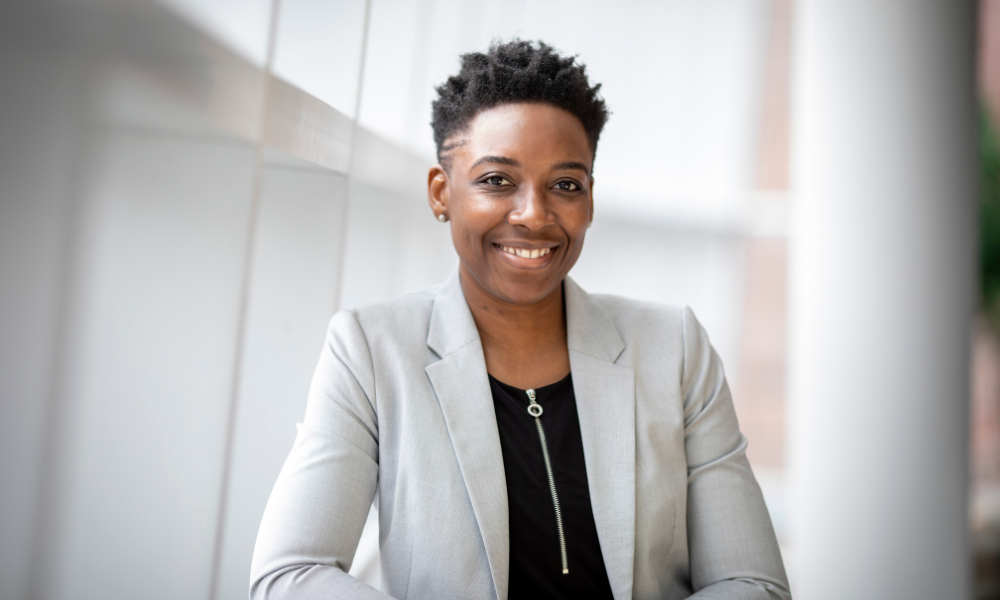 Find your degree
Online College Plan is an advertising-supported site. Featured or trusted partner programs and all school search, finder, or match results are for schools that compensate us. This compensation does not influence our school rankings, resource guides, or other editorially-independent information published on this site.
Business degrees are some of the most common graduate-level degrees and therefore have many professional applications. There are many different types of business degrees that are available for students, depending on the professional role they want to take upon graduation. Some of the more common specializations for business degree students are accounting, entrepreneurship, and finance.
Check Out: 30 Best Online Bachelor's In Business Administration Programs
If you are looking to take the first step towards obtaining lucrative and stable employment in the realm of business, there are many great and affordable business schools for you to consider.
Featured Programs
What is Business Administration?


Business Administration is one of the most common types of business master's degrees, and many undergraduate schools offer Bachelors of Business Administration degrees as well.
The goal of a business administration and management degree program is to prepare students for a managerial job in a company, corporation, or other institution. There is a wide range of specializations available for students, which will dictate the course content and curriculum of the degree program. Some of the most common courses that are available in business administration are:
Accounting: Courses that discuss maintaining and balancing finance records, as well as tax code adherence.
Business Law: Give students knowledge of the legislative aspects of business, which inform mergers, accusations, tax code, and ethics.
Finance: Learning the dynamics of different markets, as well as strategies for investment, fiscal management, and commercial banking.
Marketing: Give students the tools they need to understand how to convey the value of products and services to their target demographic.
Management: Courses that give students the ability to lead, motivate, and organize employees so that a business can reach its full potential.
International Business: Gives students the knowledge of international trade law, ethics, and international banking practices.
If these types of classes might give you the academic credentials and background that you need to be qualified for your desired career path, a Master's of Business Administration (MBA) might be the degree for you.
If a busy schedule is holding you back from pursuing an MBA, there are a number of great business management degrees that will allow you to take classes wherever and whenever it is most convenient.
What is the Best Accreditation for a Business Management Degree?
There are a variety of accreditations for schools that offer business management degrees at both the regional and federal level. Among all of the accreditations, the Association to Advance Collegiate Schools of Business (AACSB) International is the most prestigious accreditation, as only a quarter of American business schools receive international accreditation.
There are a number of benefits in attending an accredited business school, including:
Financial Aid: Students are eligible to receive federally funded financial aid, and can apply for loans that have much lower interest rates than those from private companies.
Employability: A business management degree from an accredited college or university is more desirable on the job market.
Educational Quality Guarantee: Accreditation ensures that a school's professors, curriculum, and facilities meet the standards of the academic community.
One of the first things you should look for when researching a business school is to see if it is nationally accredited or not. There are four different national business school accrediting bodies that are recognized by the federal government:
The Association to Advance Collegiate Schools of Business (AACSB) International: The AACSB accredits both undergraduate and graduate business degree programs, and is the most selective accreditation council for business schools, as only a quarter of American schools qualify.
The Accreditation Council for Collegiate Business Schools and Programs (ACBSP): The ACBSP accredits smaller colleges and degree programs that have less name brand recognition, but smaller student-to-professor ratios.
The Council for Higher Education Accreditation (CHEA): CHEA is an association of 3,000 colleges and universities that are dedicating to maintaining standards of educational quality.
The Distance Education Accrediting Commission (DEAC): The DEAC grants accreditation for online degree programs as opposed to schools, ensuring that online students receive the same educational quality as on-campus students.
If you are looking to maintain schedule flexibility by applying to an online business management degree a DEAC certification is the most important accreditation.
What Classes are Required for Business Administration Degree?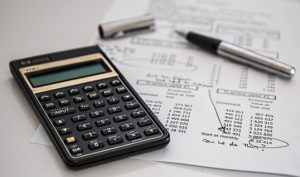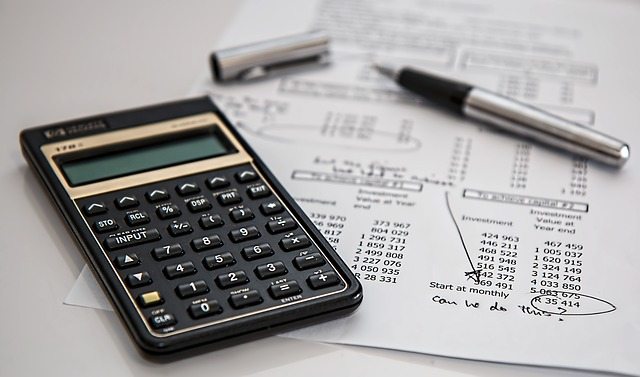 Business administration are common degrees, and curricula and specializations differ from school to school. There are Bachelor of Business Administration at the undergraduate level, and Master of Business Administration (MBA) at the graduate level, which have a different set of core courses that are required for students. Most core courses are intro level and are prerequisites for electives later in your degree program. Some core courses that are required for Business Administration degree students at all levels of academia include:
Business Ethics: Teaches students the etiquette and standards that are expected in the business community.
Macroeconomics: Teaches students the dynamics that determine the success or failure of large economic systems.
Statistics: Teaches students how to analyze and manipulate numerical trends and data sets as they relate to finances.
Organizational Behavior: Teaches students how to recognize dynamics that influence employee productivity.
Accounting: Teaches students how to balance a budget and adhere to the tax code at the personal and organizational level.
Information Systems: Teaches students how to implement and maintain servers so that a business's employees can communicate on group projects, and so financial records can be archived and retrieved.
Communication: Teaches students how to articulate their ideas clearly in order to provide leadership for a business or company.
After completing core courses during the first year or two of your degree program, you will most likely have to choose an area of concentration which will dictate the majority of your course selections. As an undergraduate, you will choose a major after the first two years to go into depth about an area that was covered in your core courses.
If you are looking to apply to MBA programs, you should have a good idea of what positions you will be applying to after graduation, as your MBA specialization will dictate future employment options.
How Many Credit Hours for Bachelor's Degree in Business Administration?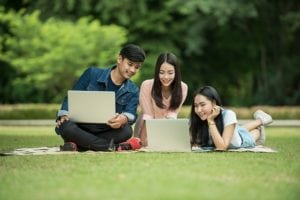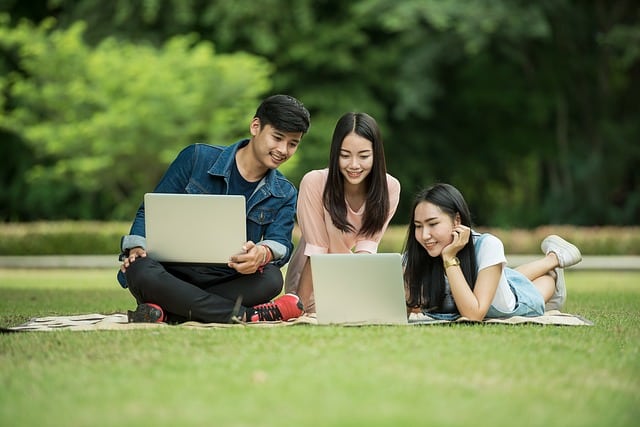 Most Bachelors of Business Administration degrees require the completion of 120 credit hours. Of those 120 credits, about half will be in courses that are related to your major in business administration. Every course that you pass awards an amount of "credit hours" which roughly translate to the amount of time you spend in that class each week. If a class meets for 3 hours a week, then you will usually earn 3 credits towards your goal of 120. Typical college semesters run for 15 or 16 weeks, though some schools offer accelerated courses that run for 8 weeks, in which case classes will meet for twice the amount of hours each week.
If you are worried about time management and being able to juggle your current responsibilities with the course load that you will be taking, you might consider applying to an online business degree. Consider the following ways that an online degree program will save you time:
Designed for Working Professionals: Online business degree programs are designed to give working professionals the flexibility and support they need to complete their degree while maintaining their current employment.
Credit Transfer Policies: Since online business degree programs are focused on accommodating adult learners, they usually have lenient credit transfer policies where students can transfer credits from other institutions, and even earn credit for the experiential learning that they have done as a professional.
No Commuting Necessary: The amount of time that students spend traveling to and from campus can cut into the time that they spend studying. Many online business degree programs do not require students to ever attend campus.
Cuts out Distractions: College campuses are filled with extracurricular activities that are not geared towards learning and professional growth.
Of the 120 credits that you will need to earn, about 60 will come from introductory classes that make up the core curriculum of your school. Most of the introductory courses are completed during your freshman and sophomore years.
The other 60 credits will be focused in business administration courses, which will make up the majority of your classes during your junior and senior year. Specific requirements for business administration majors vary by school, so you should be sure to speak with an academic advisor about what options you will have before you enroll in their school.
What Can You Do With a Business Administration Degree?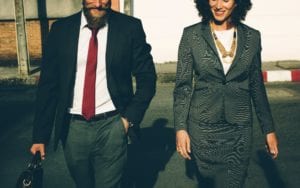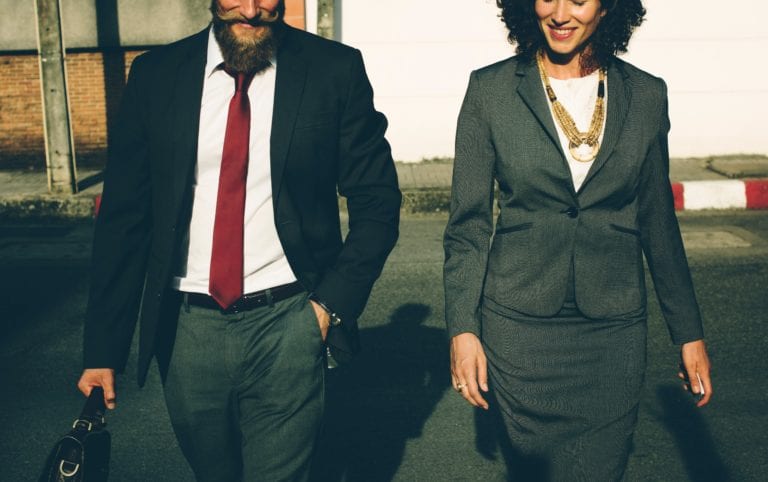 Business administration degrees are some of the most common collegiate degrees, and therefore graduates take on a wide array of roles after graduation. While most graduates will get into a field of business, the organizational, statistic and economic skills that you learn in a business administration program will allow you to thrive in a number of different roles and fields. Beyond seeking employment at a for-profit business, business administration majors are good candidates to become:
Professors: The research and communication skills that you will hone while earning your degree will allow you to become a business or other type of professor.
Real Estate Agents: Understanding market dynamics will allow you to make calculated decisions when it comes to speculating in real estate.
Government Officials: The financial acumen and leadership skills that you will learn in your courses will allow you to become a fiscally minded government official with the ability to balance a budget and organize effective taxing policies and distribution.
Community Organizers: The leadership and organizational skills that you will build will allow you to organize initiatives to improve your local community.
There are many other fields that are open for business administration and management graduates as well. The type of business degree that you earn will go a long way in informing the types of jobs that you are eligible for.
If you earn a Bachelor of Arts in Business Administration, you will have a lot of freedom to choose elective courses that can build your background in other areas, while Bachelor of Science in Business Administration degree seekers will be more likely to stick to traditional professional business routes.
If you can see yourself in any of these fields, or playing a managerial role in a business, you should consider checking out business administration degree programs.
What Jobs Can You Get With a Business Administration Degree?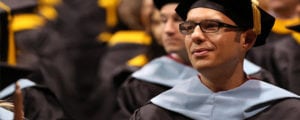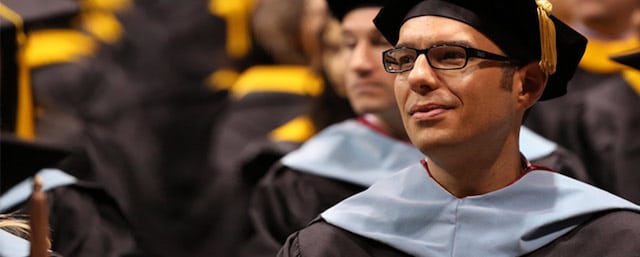 There are many options within the business world that are open for graduates with a degree in business administration. The type of degree and specialization within that degree program will go a long way in determining what jobs you will be a good candidate for once you have graduated. For example, Bachelor of Science in Business Administration students will have a strong background in areas of business such as finance, accounting, and statistics, while Bachelor of Arts in Business Administration students will have more knowledge in areas like business ethics, marketing, and management.
If you are looking for upper-level positions at large corporations or institutions, you will probably need to earn a Master's of Business Administration in the academic area of the role that you are pursuing. With these things in mind, consider the following jobs that you can get with a business administration degree:
Accountant
Human Resource Manager
Healthcare Administrator
Financial Consultant
Banking
Stock Broker
Treasurer
Sales Manager
If you are looking to get your foot in the door in one of these fields, you should take a look at our list of business management degree programs.
Are There Certification or Licensing Requirements for Business Management?
Most businesses require a license or permit from government authorities, whether they be local, county, state, or federal. Different licenses have particular processes and different fees that you will need to complete. The kind of license that you need will depend on the particular business that you are looking to manage. Some of the most common types of business certifications that new businesses apply for are:
Banking License: If your company does financial trading, you will need a banking license to ensure that you are engaging in ethical trading practices.
Alcohol License: If you sell alcoholic beverages at a retail location.
Agriculture License: If you are looking to grow, sell, or trade plants or animals for consumption.
Mining and Drilling: If your business is involved in industrial mining or drilling practices, you will need a license to ensure that environmental safety precautions are met and adhered to.
One of the benefits to enrolling in a business administration and management degree program is that you will learn what specific licensing you will need to pursue your intended business ventures while you are a student or after you graduate.