Find your degree
Online College Plan is an advertising-supported site. Featured or trusted partner programs and all school search, finder, or match results are for schools that compensate us. This compensation does not influence our school rankings, resource guides, or other editorially-independent information published on this site.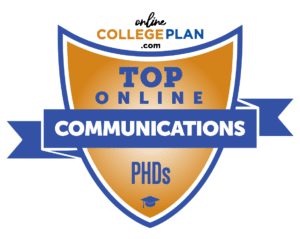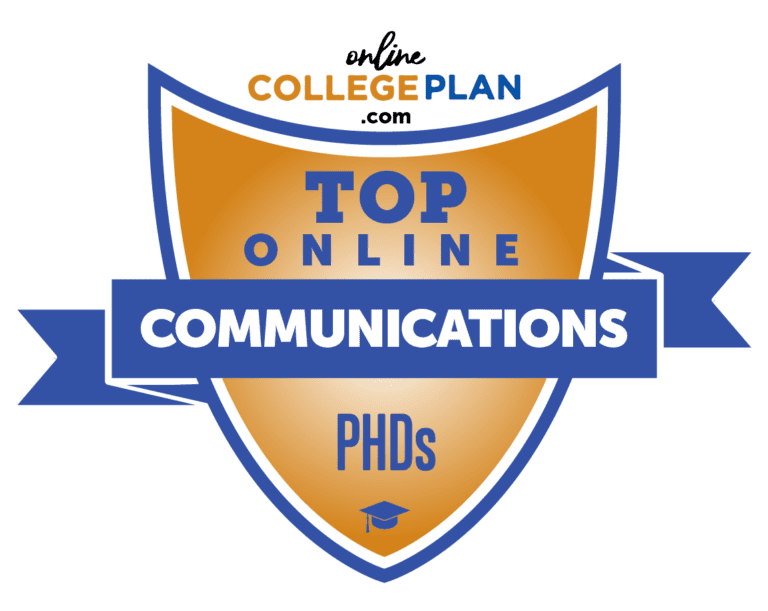 Communications is a very broad and interdisciplinary area of study. It focuses on the methods, tools, and platforms that people use to communicate and interact with one another. This is a type of degree with sweeping applications in the professional world. Mass media, social engagement, professional interaction, and more all fall under the communications umbrella. As a field, it is easiest to sum communications up as the study of the rules and social structures used to convey and obtain information.
There are multiple forms of communication such as verbal, written, and even bodily. This area of study also extends to public relations, social media, linguistics, psychology, sociology, politics, and more. This field is one that has a lot of depth to it and a broad range of career options. Due to its sweeping nature, it can be easy to write it off as a liberal arts degree that would be difficult to apply in the professional world but that is starkly incorrect. The Bureau of Labor Statistics reports that media and communications occupations will grow at a rate of 6% between 2016 and 2026. This puts the field in line with the national average rate for all careers.
Earning a PhD in Communications
Choosing to earn your PhD in Communications is a big step but it is one that can propel you to new heights in your career. High-level positions in any area of the field are going to show a strong preference for those who hold a PhD. That is because a PhD is the highest level of academic honor in the country and less than 1% of the population will ever obtain one. Nothing shows that you are more prepared than a terminal degree. A PhD in Communications can also equip you with the skills you need to teach a communications course at the university level.
Featured Programs
In fact, a lot of people think that the only professional outcome for a PhD in Communications is a teaching position. However, there are a number of other careers you could pursue. You could choose to work in journalism, advertising, a corporate office, a government agency, and more. With a PhD in Communications, you are also likely to see a higher annual salary. The median salary for PhD graduates in their first year of employment is $80,000. The average salary in all of America comes in much lower at $56,516 per year.
While earning a PhD in Communications, you will be given a strong foundation in many different areas, particularly those relating to Media, Psychology, Marketing, and Communications. Some of the courses you will likely take include:
Communication in a Global Environment
Media, Culture and Community
New Media and Technology
Information, Political Economy and Entertainment
Groups, Organizations and Networks
Of course, there are many other topics that are covered and many of them depend on the area you choose to focus on when earning your PhD. Some concentration examples include Marketing Communications, Corporate Communication, or Media Industries and Institutions.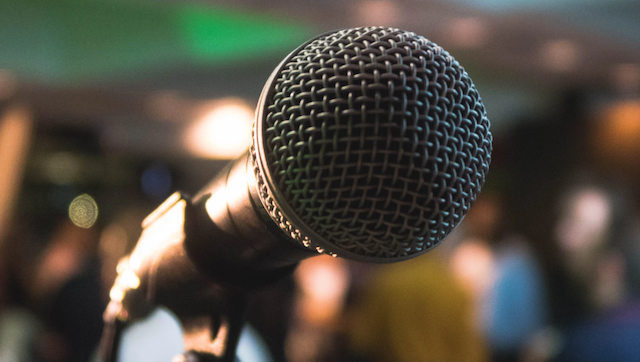 Online PhD in Communications Programs
There are very few programs offered when you're searching for an online PhD in Communications. In fact, we only found one program that met our ranking criteria. However, this is likely to expand as the field continues to grow. Universities do what they can to adapt to the needs of their evolving student bodies.
With that said, you can still earn this degree online. Even though there are only a few relevant options at this time, a distance-based degree may be better for you. Especially for those of you who are at the stage in your career that you're ready to pursue a PhD.
Online programs tend to be more flexible. You will most likely be able to work full-time while you study and many online programs will integrate the job that you already do into the curriculum, allowing you to fulfill certain requirements just from doing your job! Online programs don't require you to relocate and typically have fewer costs associated with them. On top of that, many institutions (the majority of them, in fact) allow online students to receive scholarships, grants, financial aid, and even stipends.
Taking the time to sift through your options and choose the best school for you is often the most difficult part of going to college online. For that reason, we've done the research for you and compiled a ranking of the best online doctorates in the field of communications. All schools were ranked according to the following.
Methodology
In order to create this ranking, we started by gathering a list of school that offered PhD programs in communications at a distance. Due to the lack of such programs that met our initial ranking criteria, we also chose to include relevant doctoral programs in communications that were available online. In order to be considered, in addition to offering a doctorate level program in communications in a distance-based format, schools had to be based in the United States, hold proper accreditation, and could not operate as for-profit institutions.
Once we gathered our list of schools, we ranked them based on the following three factors:
Freshman Retention Rate (⅓ of final score)
Graduation Rate (⅓ of final score)
Affordability (⅓ of final score)
Each school could have earned a total possible score of 300 points. They were ranked according to their scores and presented in ascending order below. All of the information used was gathered from the schools' websites whenever possible. In the even that we needed some additional information, we also utilized the databases of the National Center for Education Statistics, U.S. News & World Report, Niche.com, and Collegedata.com.
It is important to note that no school is ever given preferential treatment by OnlineCollegePlan for any reason. Some schools that would have otherwise ranked are omitted here due to insufficient data or per their own request. We'd also like to note that cost information and affordability are based on the residential cost of attendance and are simply estimates. We do not guarantee the tuition rate of any school or program.