What Kind Of Online Doctoral Programs In Business Are There?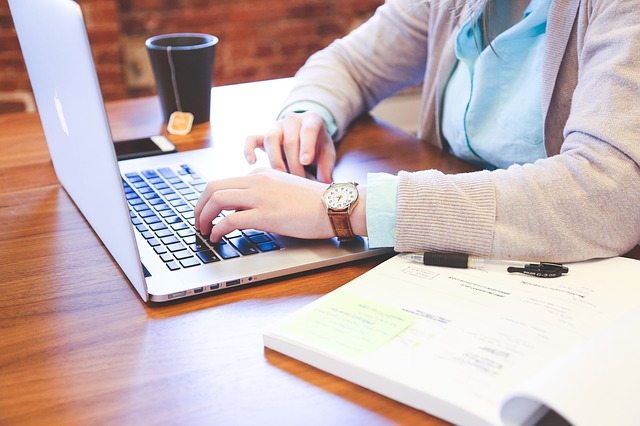 Find your degree
Online College Plan is an advertising-supported site. Featured or trusted partner programs and all school search, finder, or match results are for schools that compensate us. This compensation does not influence our school rankings, resource guides, or other editorially-independent information published on this site.
Doctoral programs offer the highest degree level available in a given academic subject, and the most common type of doctoral program offered for business majors is the Doctor of Business Administration (DBA). There are a variety of different specializations available for online doctoral programs in Business, including Accounting, Finance, Organizational Leadership, and Marketing, among many others. Online programs require the same rigorous academic work ethic as on campus degrees, though students are offered more schedule flexibility, allowing them to do the coursework on their own time. The online format is designed for working professionals who want to maintain their full time employment while they work towards a degree to advance their careers. For reference to some of the best online colleges with online doctoral programs in Business, check out our ranking of the Top 10 Online Colleges with the Best PhD in Business. Let's take a look at some of the different kinds of specializations that are available to prospective students looking for an online doctoral program in Business.
Accounting
One of the most common kinds of specialization within a DBA degree program is Accounting. Specializing in accounting will prepare students to understand the nuances of the tax system, as well as auditing techniques and business ethics. Most students who graduate with a DBA in Accounting will go on to be a top-tier accountant at a major company or institution. After graduating, students looking to become certified accountants will have to pass the Uniform Certified Public Accountant Exam, which they should be prepared for after completing their DBA in Accounting. Students looking for an online doctoral program in Accounting should check out George Fox University's 56-credit online DBA program.
Finance
Finance is a similar kind of doctoral specialization as Accounting, as the subject areas have an amount of overlap, though there are some clear distinctions to be made. Students who specialize in Finance will learn the ins and outs of the tax code, though they are just a part of the Finance curriculum which will focus on business ventures and compliance. Finance majors will also learn how to make sound investments and understand processes like mergers and acquisitions. Prospective students looking for a degree in finance can start by figuring out how to make the best investment for their degree by checking out our article that discusses 60+ Free Online Tolls for Managing Your College Finances.
Featured Programs
Organizational Leadership
If you want to become a CEO or another position at the head of a company, the best specialization for your DBA will be in Organizational Leadership. Organizational Leadership majors will learn the project management and interpersonal skills that are required to keep major companies and institutions financially stable. Students looking for an online doctoral degree in Organizational Leadership should be sure to check out Southeastern University's 60-credit program.
Marketing
Marketing is one of the safest types of doctoral degrees in business, as there are endless opportunities for qualified professionals to lead advertising campaigns. In the age of the internet where everyone can have a platform, being able to create an engaging marketing campaign that catches the attention of consumers is an invaluable asset. Students looking for an online DBA with a specialization in Marketing should be sure to check out Liberty University's 60-credit DBA in marketing.
We have ranked the top 20 online phd degree programs.