What Are The Top Online Colleges With The Best Ph.D. in Economics?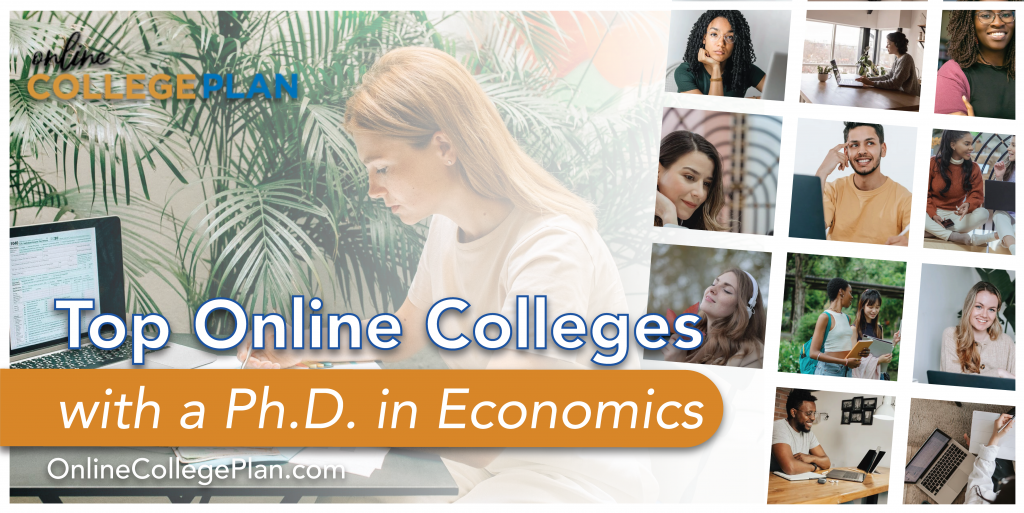 A Ph.D. in Economics is an excellent choice for those looking to make a social impact. With this credential, you'll be an excellent candidate for many positions, since you'll have a thorough understanding of the elements that influence diverse economic systems.
Graduate study in economics is a highly specialized field that offers advanced theoretical studies and original empirical research. Doctorate-level programs cover both perspectives, with some focusing on current economic policies or trends. In contrast, others offer technical education and training tailored towards the graduate's specific needs depending upon their area of interest within this broad discipline.
As student demand for higher education has grown, so too have online programs. These benefits include the opportunity to take more challenging courses and graduate with a doctorate in economics – entirely from an online coursework program! Earning a graduate degree online is an excellent opportunity for those who want more flexibility and the chance to balance their educational goals with family or career demands. In addition, utilizing a distance learning program is the perfect way for working adults to earn their doctorate in economics since students can complete their coursework from any location. On-campus attendance at this level is usually only required if you want access to labs or you need to meet specific research requirements.
Online Ph.D. in Economics Programs Are Somewhat Rare
Unfortunately, while there are numerous on-campus programs you can pursue to get your Ph.D. in economics, the online programs are few and far between. This niche area typically does not generate the type of interest as some of the more popular areas of study. The good news is that there are some workarounds if you want to get your Ph.D. in economics online.
Those who want to get a doctorate in economics online may choose a doctorate in business administration and concentrate their studies on economics. While not specific to economics, many Ph.D. in Business or DBA programs have concentrations, specializations, or courses in finance or economics. With some DBA programs, you can even design your own discipline.
Related: Top 10 Online Colleges with the Best Ph.D. in Business
Several factors come into play when choosing the best institution to obtain a Ph.D. in Economics degree online. We made this search easier by researching and rating these five top-notch schools based on student tuition cost, acceptance rates, and student-to-faculty ratio in the order of excellence.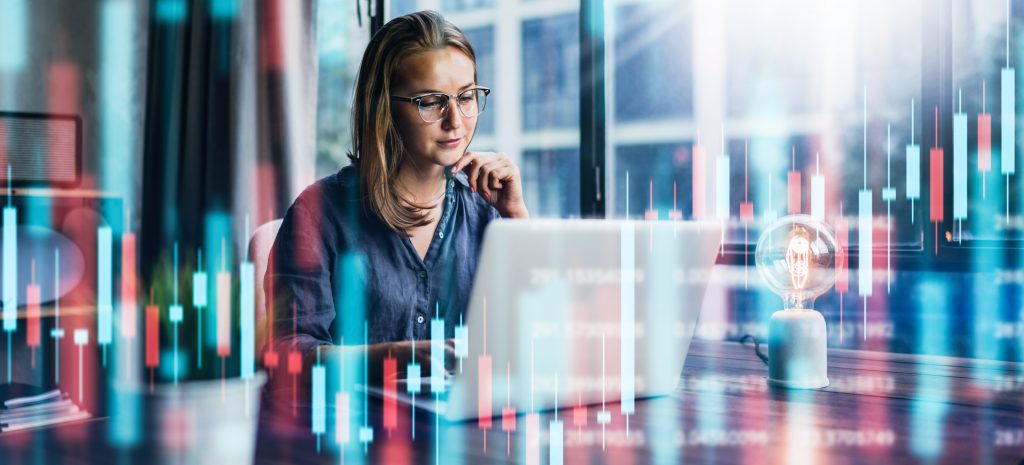 Top 5 Online Colleges With Ph.D. in Economics Programs Methodology:
The ranking system we have used to create this list is based on various factors, such as the total cost for the program, how many applicants get admitted, and the student-to-faculty ratio. Online College Plan uses the National Center for Education Statistics data to determine the best programs. We also obtain information directly from the institutions, US News and World Report, and other sources.
Each part of the criteria represents several points, and we have listed them in ascending order, with the number one school at the top of the list. If there was a tie between schools, we gave higher placement to the college with lower total tuition fees. With the criteria that we are using, here is how we have calculated those points:
Total Tuition
Less than $15,000– 3 points
$15,001 to $20,000– 2 points
Over $20,001– 1 point
Acceptance Rate
More than 50% of applicants accepted – 3 points
25% to 50% of applicants accepted – 2 points
Less than 25% of applicants accepted – 1 point
Student to Faculty Ratio
Less than 10 – 3 points
11 to 15 to 1 – 2 points
16 or more to 1 – 1 points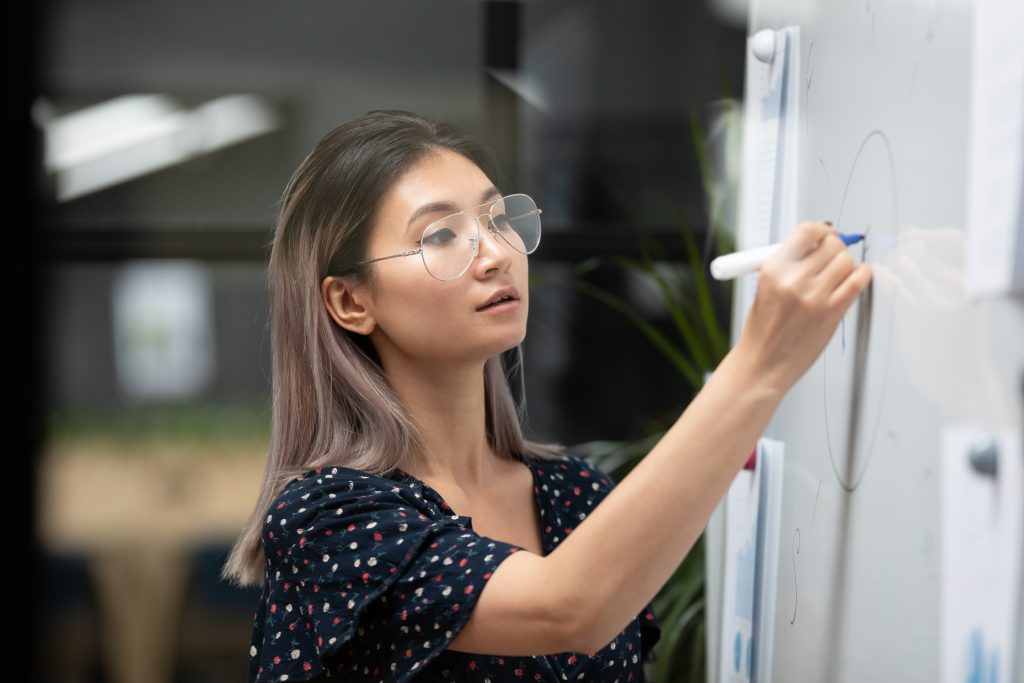 Please note that the listed tuition is based on the average cost per academic year for graduate programs at each university. Fees can vary between programs and often depend on whether you are a resident, non-resident, or an online student. You may be able to apply previously earned credits toward your degree, depending on the school or program. Each student's situation may differ. For exact amounts, contact the school directly.
Top 5 Online Colleges with Ph.D. in Economics Programs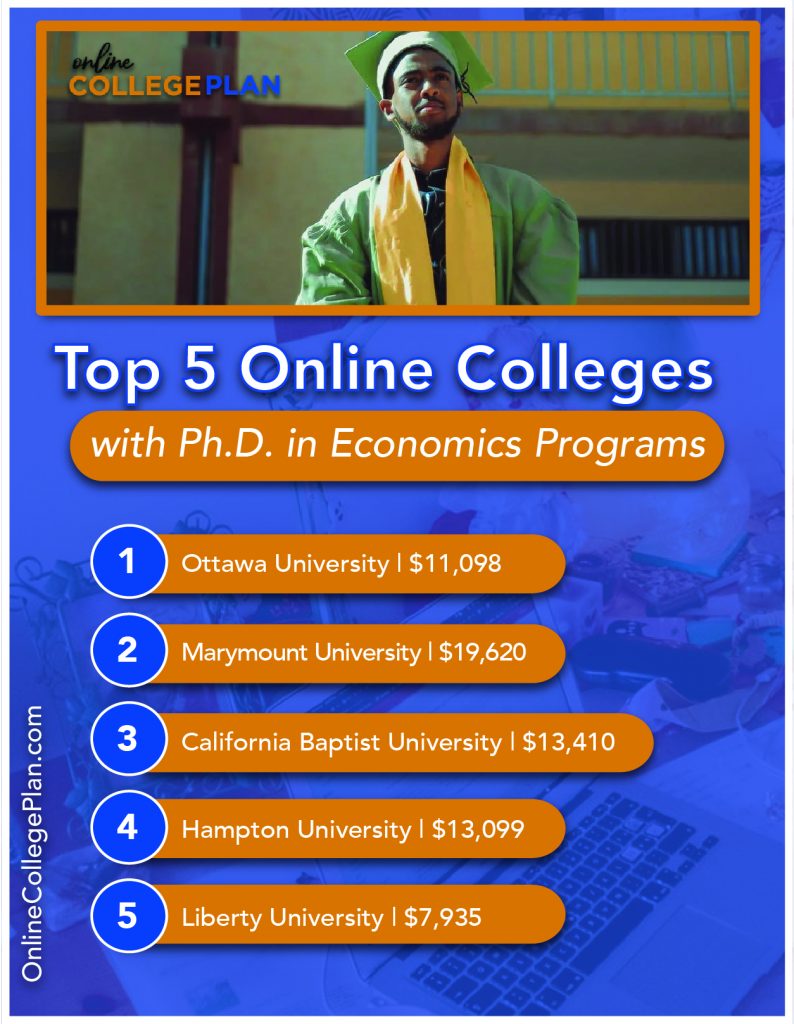 1. Ottawa University
Ottawa, Kansas
Graduation Tuition: $11,098
Student To Faculty Ratio: 4:1
Acceptance Rate: 70%
Ottawa University is a private Baptist liberal arts university founded in 1865. Located in Ottawa, Kansas, this school is affiliated with the Ottawa Tribe of Oklahoma and the American Baptist Churches USA. The Higher Learning Commission accredits OU. Notable alumni include the researcher of DNA repair, Leonard Erickson. The mission statement of Ottawa University, "to prepare graduates for lifetimes of personal meaning, vocational fulfillment, and service to God and humanity," perfectly describes the school's ideals.
The Doctor of Business Administration (DBA) degree program at Ottawa University provides students with an opportunity to develop knowledge in both theory and practice. This combined approach makes the DBA program unique, as it focuses on uncovering compelling problems from real-world scenarios that are relevant and challenging for professionals today. The core curriculum of OU's DBA emphasizes economic research. Quantitative Research Methods and Survey of Business Strategy courses focus on microeconomic strategy. Courses in this program include:
Informed Decision Making
Financial Value Generation Strategy
Strategy Implementation Methodologies
Knowledge-based Competitive Strategy
Applied Research Project Defense
Strategic Organizational Development
Doctoral Orientation: Writing at the Doctoral Level Introduction to the
Special Topics: 21st Century Strategy
Doctoral Colloquium
Applied Research Project Defense
Strategic Human Capital Management
Technology-driven Organizational Challenges
The primarily online 56-hour credit DBA degree program is fast-tracked with flexible eight-week terms six times per year. However, please note there are six two-day, on-campus residencies each year of enrollment.
2. Marymount University
Arlington, Virginia
Graduation Tuition: $19,620
Student To Faculty Ratio: 14:1
Acceptance Rate: 85%
Marymount University out of Arlington, Virginia, is a private comprehensive Catholic University open to students of all backgrounds and faiths. Founded in 1950 by the Religious of the Sacred Heart of Mary, this school is located only six miles from the nation's capital of Washington, DC. The Commission accredits MU on Colleges of the Southern Association of Colleges and Schools with specialized accreditation for many of its business administration programs.
The Doctor of Business Administration program at Marymount University is designed to develop higher-order thinking and research skills to apply theory in the real world. It is highly personalized, meaning that the coursework is tailored for those pursuing their own goals. Offered by the College of Business, Innovation, Leadership, and Technology (BILT), courses include:
Economics for Business Decision Making
Managing Organizational Change
Government as Business
Strategy in a Changing Climate
Using Data for Business Intelligence
Risk Management in an Unsecure World
Artificial Intelligence Applications
Dissertation and Oral Defense
Fostering Creativity in The Workplace
This thirty-six-credit DBA program is offered entirely online with no required residencies and can be completed in less than three years.
3. California Baptist University
Riverside, California
Graduation Tuition: $13,410
Student To Faculty Ratio: 19:1
Acceptance Rate: 80%
California Baptist University is a private, not-for-profit, Christian university located in California's Inland Empire in Riverside. It is affiliated with the California Southern Baptist Convention. Founded in 1950, the college received its charter from the state of California in 1954. CBU is accredited by the Western Association of Schools and Colleges.
The online Doctor of Business Administration (DBA) program at California Baptist University Online & Professional Studies is designed to impart innovative leadership skills and knowledge for individuals to achieve maximum impact on public, private or non-profit organizations. It caters specifically to those looking for a flexible way of earning their degree without being away from home during school hours as it does not require summers off. The DBA curriculum offers students insights into management techniques such as marketing and strategy planning. Examples of courses included are:
Applying Economic Theory to Business
Ethics in Organizations and Management
International Business in Global Markets
Topics in Human Resource Management
Quantitative Research
Qualitative Research
Data Analysis and Interpretation
Research Design
Foundations of Organization and Management
The 56-unit online DBA can be completed within three years, with students focusing on one class every eight weeks.
4. Hampton University
Hampton, Virginia
Graduation Tuition: $13,099
Student To Faculty Ratio: 15:1
Acceptance Rate: 36%
Hampton University is a private, Historically Black Research University. Located in a National Historic Landmark district of Hampton, Virginia, this university is steeped in history. HU was established in 1868 by American Missionary Association leaders to provide education to freedmen after the American Civil War. One of its earliest students was Booker T. Washington, who later became a teacher there.
In 1878, Hampton created a formal education program for Native Americans held as prisoners of war. Today, the school still houses the Hampton University Museum, the Commonwealth of Virginia's oldest museum. HU is classified among "R2: Doctoral Universities – High research activity" by the Carnegie Foundation For The Advancement of Teaching. Accredited by the Southern Association of Colleges and Schools Commission on Colleges, it comprises ten accredited colleges and schools.
The Doctor of Philosophy in Business Administration at Hampton University emphasizes Managerial Economics. The School of Business at Hampton University provides students with an opportunity to earn a doctorate degree tailored to those seeking professional and personal growth. Some examples of courses included in the curriculum include:
Teaching Methodology Seminar
Empirical Research Methods
Organization Theory and Practice
Advanced Computer Applications
Managerial Economics
Behavioral Research Methods
Advanced Topics in Research
The Hybrid Online Doctoral Program in Business Administration includes 60 credit hours consisting of two mandatory summer residencies, each lasting four weeks long.
5. Liberty University
Lynchburg, Virginia
Graduation Tuition: $7,935
Student To Faculty Ratio: 17:1
Acceptance Rate: 50%
Liberty University in Lynchburg, Virginia, is a private Evangelical university founded in 1971. It is accredited through the Southern Association of Colleges and Schools and the Accreditation Board for Engineering and Technology. Consisting of 17 colleges, LU is one of the largest private non-profit universities in the US and is also one of the largest Christian universities in the world in terms of student enrollment.
Here is the home of the tallest building in Lynchburg: Freedom Tower. This 17-story, 245-foot piece of architecture houses a 25-bell carillon that includes an authentic Liberty Bell. The university launched the distance-learning program in 1985 with a format of VHS tape mailings to students. Today, the majority of students at this school attend exclusively online.
The Ph.D. in Public Policy – Economic Policy degree at Liberty University is an excellent choice for the student looking to complete an advanced study of governmental functions and policy while pursuing original research in an area choice. LU's instruction is grounded in Christian ethics with the expertise of industry leaders who are experienced policymakers.
This degree program trains students to effectively shape economic policy, specifically legislation, communications, and politics. It seeks to equip students with the analytical skills necessary when working successfully towards solutions that help make a difference within our communities today. Courses included in this degree program include:
Economics and Public Policy
Policy Analysis and Research Design
Introduction to Economic Policy Studies
Foundations of Public Policy
Natural Law, The State & The Gospel
Contemporary Challenges to Constitutional Order and the Role of the State
Social Issues and Public Policy
Competing Visions of Statesmanship
Federalism and Intergovernmental Relations
Introduction to Education Policy Studies
This Ph.D. program is entirely online. It can be completed in as little as three years, divided into eight-week courses.
What Can You Do With A Ph.D. In Economics?
A Ph.D. in Economics can prepare you for many careers. Below are some of the most popular and lucrative options.
See Also: What Can You Do With A Ph.D. In Economics?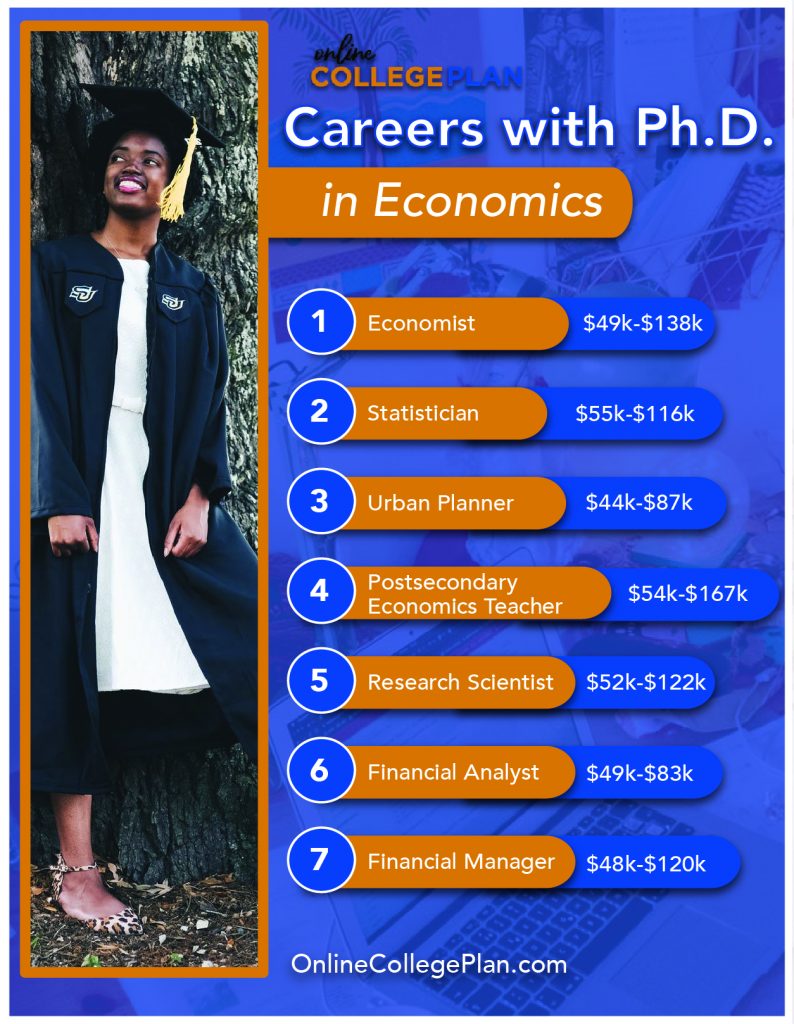 Economist
Economists are financial analysts who research market trends. Their main responsibilities include gathering and evaluating financial and socioeconomic data, providing economic advice to firms and governments, and constructing economic forecasting models.
Average Salary Range: $49k – $138k
Statistician
Statisticians examine and evaluate numerical data to help people plan and make better decisions. They collect data, apply statistical and analytical tools to it, and use the findings of their calculations and projections to discover trends. They may work for government or private institutions, corporations, or as consultants.
Average Salary Range: $55k – $116k
Financial Manager
Financial managers direct investments, provide financial reports and devise plans and strategies for a company's or organization's long-term financial success. They may work in hotels, banks, or insurance businesses, where they collaborate closely with management.
Average Salary Range: $48k – $120k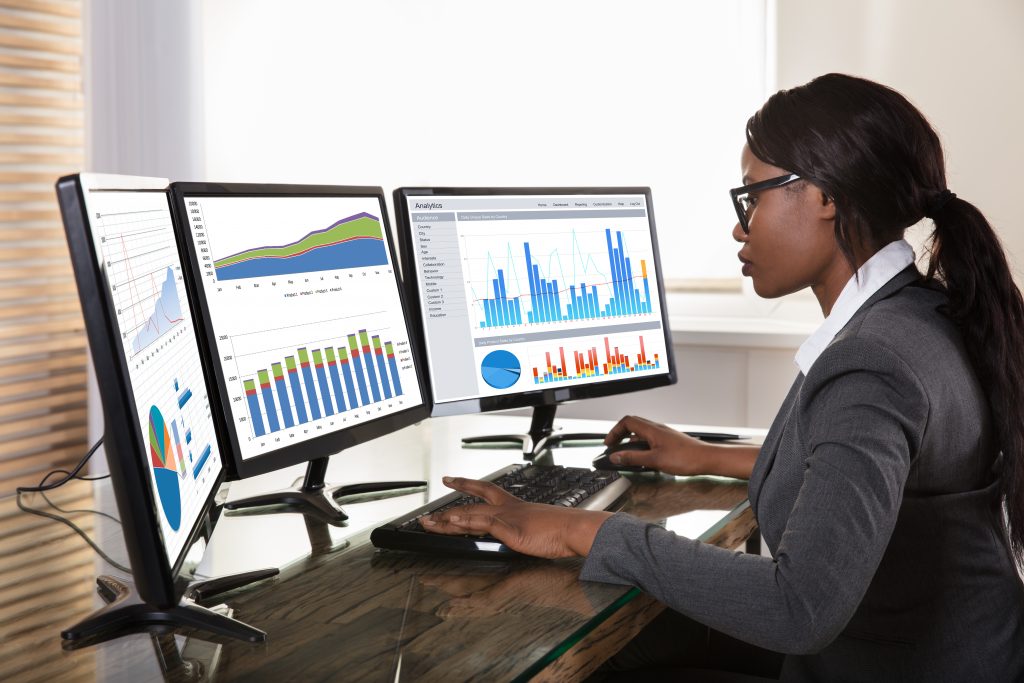 Urban Planner
Cities are revitalized by urban planners, also known as city planners, who plan for the modernization or preservation of land within city bounds. They analyze population growth to estimate how a city will expand, and they engage with communities to determine infrastructure needs, assuring a community-oriented approach to urban development.
Average Salary Range: $44k – $87k
Postsecondary Economics Teacher
Postsecondary Economics teachers teach courses in economics, macroeconomics, price theory, and related topics at the undergraduate or graduate level. They prepare all of the course materials, assignments, handouts, and syllabi. Many postsecondary teachers will conduct research within their field of knowledge and publish their findings in books or professional journals.
Average Salary Range: $54k – $167k
Research Scientist
Research scientists develop, formulate, and carry out investigative processes to address scientific knowledge gaps. In this case, the research would be primarily related to economics. Their findings are then published in books, professional journals, or other media.
Average Salary Range: $52k – $122k
Financial Analyst
Financial analysts are in charge of a company or corporation's financial planning, analysis, and projections. They anticipate future income and expenditures in order to develop cost structures and project capital budgets.
Average Salary Range: $49k – $83k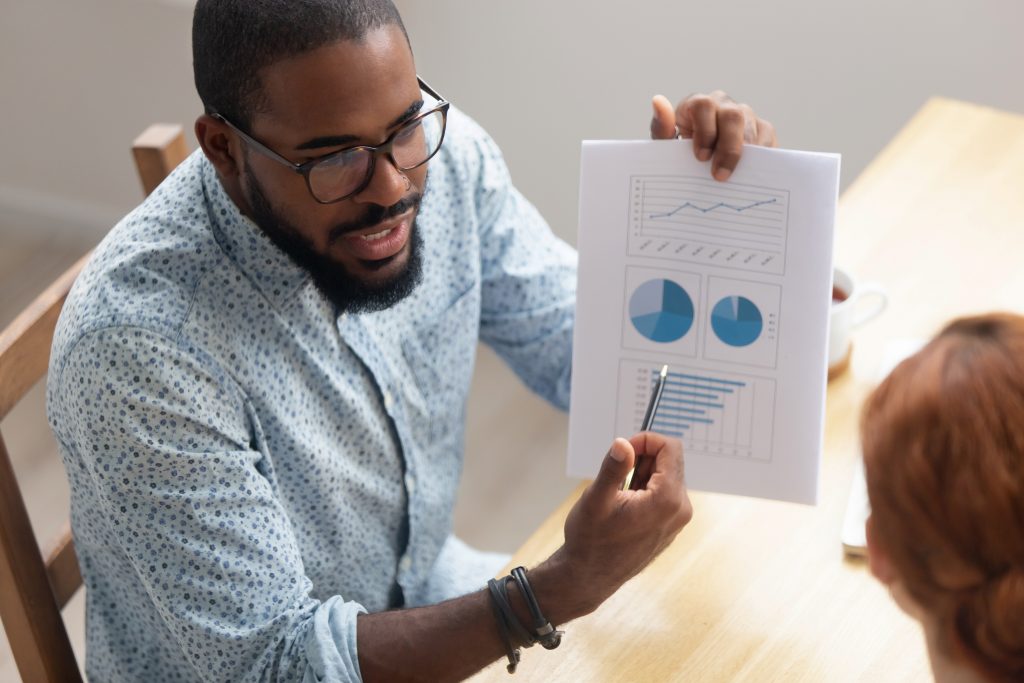 Closing Thoughts on Pursuing on Online Ph.D.in Economics
A Ph.D. in economics can help you make an impact on the world. Individuals can use this degree for conducting and promoting global priorities research that is vital to our communities, our countries' well-being, and stability as a whole.
Your path to an economic career is a promising reality with the right online school, which will allow you to continue working and taking care of your other obligations. Though not common, quality online programs for a Ph.D. in Economics are available. We hope our list made your search a simple one.