INTERNATIONAL BUSINESS DEGREE JOB

Find your degree
Online College Plan is an advertising-supported site. Featured or trusted partner programs and all school search, finder, or match results are for schools that compensate us. This compensation does not influence our school rankings, resource guides, or other editorially-independent information published on this site.
International business is a rapidly growing field. And it offers a wide range of exciting career opportunities. It is especially suited to those with a passion for global commerce and diversity. What Can You Do With a Degree in International Business? This post explores some career paths for those with an international business degree. From global marketing to international finance and consulting, there's something for everyone.
Business is now globalized. So the demand for those with international business skills is on the rise. International business degrees give students a range of skills. They learn to navigate the complexities of international trade and the global economy.
Those who understand the dynamics of international business are highly sought after. And those with a Ph.D. in the field can confidently pursue international business careers. A doctoral international business graduate can also generally expect a six-figure salary.
Are you interested in working for a multinational corporation? Perhaps you want to launch your own international business venture. A degree in international business can help you do both in the new global economy.
What is an International Business Degree?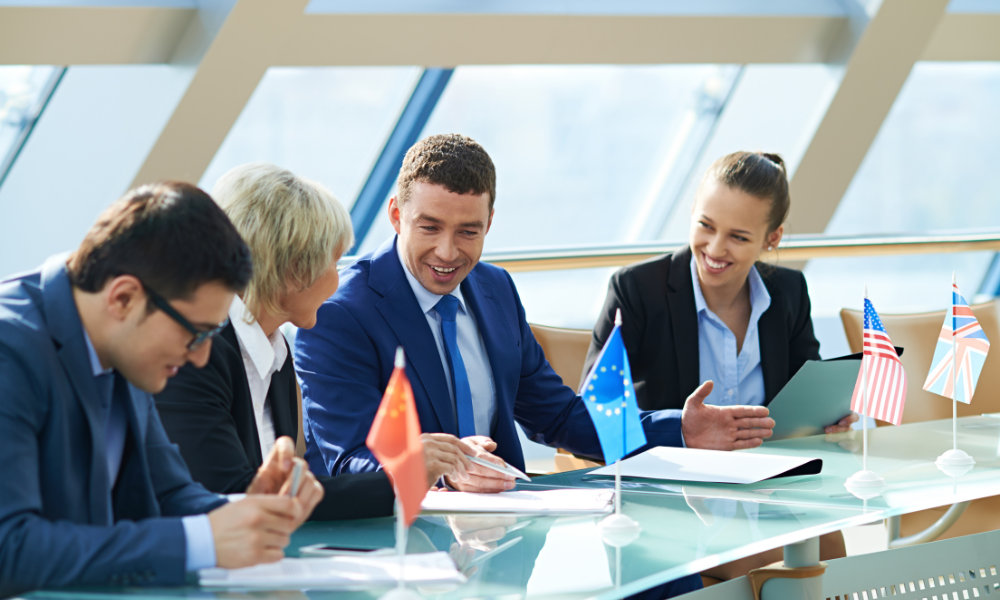 An international business degree is closely related to business administration. Such programs teach fundamental business practices. But this degree has a more interdisciplinary curriculum. It is designed to give students an understanding of economics and foreign affairs. International business programs are offered at all levels. Students can pursue an associate, bachelor's degree, or master's in international business. They can also earn international business certifications. But a Ph.D. in international business is different. It represents the highest level of academic achievement. And what students really want to know is, "what can I do with an international business degree?"
What Is the Career Outlook for International Business Graduates?
There's a strong need for those with skills in international business. Financial and business occupations are expected to grow by seven percent through 2031. This is higher than the average growth for most other occupations. And it is primarily because the economy is becoming more globalized. This means that more operations are overseas. And there are more roles to be filled in multinational organizations.
International business professionals work in a variety of areas. So pinpointing an exact salary for international business graduates is difficult. There are a lot of factors at play. The average wages depend on the industry, level of experience, and educational level. Location is a factor as well. Below, we'll discuss some average salaries for various international business careers.
Exploring International Business Degree Jobs
International business degrees are highly versatile. And they open doors to many jobs beyond traditional business roles. International business majors gain advanced knowledge of economics, ethics, and communication. This is true no matter what level of study they are at. So what can you do with an international business degree? Here are some options.
What Can You Do With a Bachelor's Degree in International Business?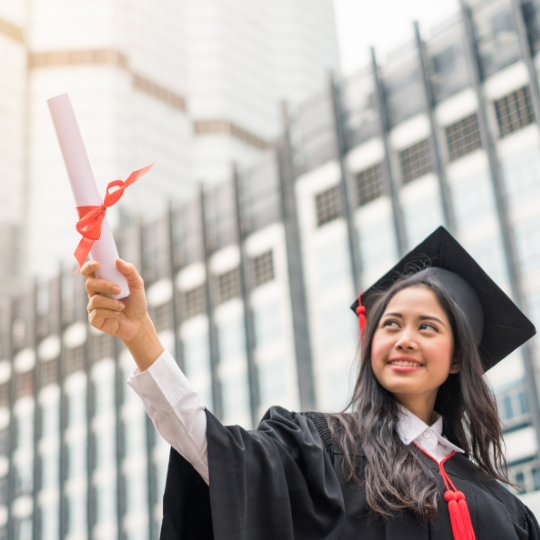 Students with a bachelor's degree in international business learn a range of skills. A bachelor's in business administration covers foundational business concepts. But a bachelor's in international business goes into more detail. For example, students learn about political systems, cross-cultural communication, and more. Those with a bachelor's degree in the field can explore international business careers like:
Human Resources Manager
Human resources managers are needed in all industries. In this role, you are responsible for recruiting, hiring, and training workers. You may also be in charge of compensation and benefits. And you will ensure that employees' needs are met. You'll need at least a bachelor's degree to start out in human resources. 
Average Annual Salary: $126,230 per year 
Operations Manager
Operations managers are in charge of the day-to-day operations of an organization. They help businesses develop best practices and remain profitable. They work to improve systems and processes within the organization. And they ensure a business stays compliant with government regulations.
Average Annual Salary:$122,860 per year
Market Research Analyst
Market research analysts collect and analyze product, customer, and service data. This helps businesses to understand their customers better. And it allows them to determine which projects will perform best in the market. Market research analysts help businesses stay profitable and meet their objectives.
Average Annual Salary: $63,920 per year
International Sales Representatives
Sales representative works for companies that sell products and services. But international sales reps promote and sell those products in foreign markets. International sales representatives also help build relationships with distributors and agents in those markets. With time, those in this role can advance to become international sales managers.
Average Annual Salary: $109,950 per year
What Can You Do With a Master's Degree in International Business?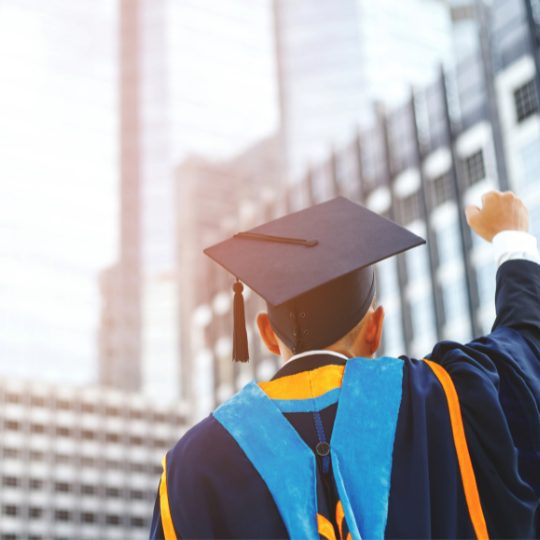 At the master's level, international business degree programs teach more advanced skills. Coursework may cover international trade laws, foreign policy, and more. Some of the international business degree jobs you can pursue with a master's degree include:
Training and Development Manager
Training and Development Managers are needed across all industries. And those with a master's in international business are ideal for this role. These professionals oversee the professional development of employees within a business. They design and implement training programs that align with the company's goals. And they help employees gain the skills needed to perform their jobs effectively. This job is similar to that of a human resources manager.
Average Annual Salary: $120,130 per year
International Marketing Manager
International marketing managers oversee the marketing plans of businesses in international markets. Marketing managers help promote the company's services and products to a global audience. And they develop strategies to overcome language barriers and cultural differences. International marketing managers also analyze data to ensure international companies meet their goals. 
Average Annual Salary: $ 158,280 per year
Corporate Investment Banker
Corporate investment bankers help organizations raise capital and manage risk. Investment banks employ them to manage complex financial transactions. They provide a range of services to their clients. These may include advising on mergers and acquisitions and financial analysis. They may also examine financial reports and develop new products to meet an organization's needs. 
Average Annual Salary: $62,910 per year
What Can You Do With a Doctoral Degree in International Business?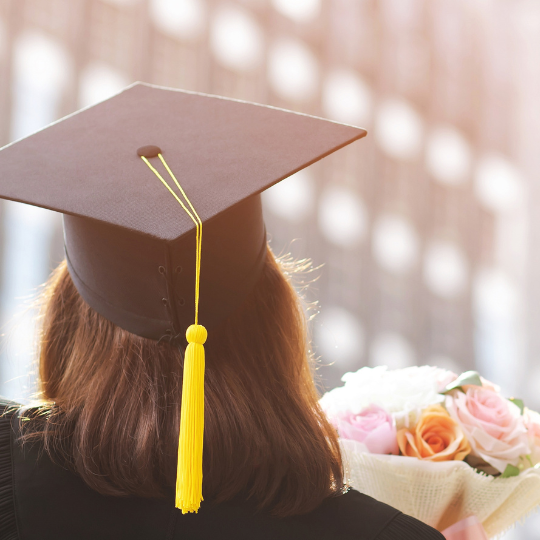 Graduates with a doctorate degree in international business are highly sought after. And they will be some of the most qualified candidates on the market. Thus, they are prepared for a wide range of desirable roles. Most of these come with high salaries and full employee benefits.
It's important to note that the roles listed above are suitable for doctoral graduates as well. However, international business Ph.D. programs are typically research-driven. They focus on management, economic theories, and research methods. Such programs usually take between four to six years. And they culminate with a dissertation. This makes graduates uniquely qualified for just about any role in international business. Here are a few options:
Global Policy Analyst
A Global Policy Analyst analyzes policies related to global issues. These include human rights, international trade, environmental sustainability, and more. They work for a variety of organizations. They may work for multinational corporations, government agencies, and consulting firms. They may develop recommendations based on their research. Then, they present this information to decision-makers. They play a crucial role in helping a company manage its commercial interests. 
Average Annual Salary: $122,510 per year
Management Analyst
Management Analysts may also be known as management consultants. These professionals work with organizations to improve their efficiency and profitability. Management analysts analyze the operations of a business. Then, they work on developing business strategies and recommendations for improvement. Often, they specialize in particular areas, such as IT or finance. Management Analysts may work for a consulting firm or as a freelance consultant. and they may work in the private sector, at non-profits, or in government agencies.
Average Annual Salary: $93,000 per year
University Professor
Not everyone wants to work as marketing managers or policy analysts. Many Ph.D. graduates would prefer teaching and research careers in academia. They develop curricula and courses and teach at the college or university level. They deliver lectures on global marketing and international trade. And they may conduct research related to international business. They then publish their findings in academic journals and other publications.
Average Annual Salary: $79,640 per year
You must stand out as a top candidate to be hired for one of these international business career paths. And the best way is by earning a doctorate in international business. For great options, check out the top online doctoral programs in international business. 
Doctorate of Business Administration Salary
Doctorate in business administration salary figures vary. According to PayScale, the median annual salary is $101,000 per year. But it ranges depending on the specific role. The chart below has some average wages for those with a doctoral degree in business.
| | |
| --- | --- |
| Ph.D. in Business Career | Salary |
| Management Analyst | $93,000 |
| Human Resources Manager | $63,707 |
| Human Resources Director | $106,356 |
| General Operations Manager | $167,190 |
| Director of Strategic Planning | $120,824 |
| Director of Program Management, IT | $149,590 |
| Chief Strategy Officer | $183,174 |
| Executive Director | $103,919 |
| Applications Development Manager | $96,084 |
| Vice President of Operations | $159,678 |
| Senior Vice President of Operations | $129,270 |
| Director of Analytics | $156,718 |
What Can I Do With a Degree in International Business? Determining International Business Jobs Salary Figures
What about jobs with international business degree credentials? International business degree salary figures vary widely. They can be different depending on who you work for and your job responsibilities. They will also vary according to your location and where the company is headquartered. But in general, you can expect to make roughly the same as those with a doctorate in business. In short, the figures above can also apply to those pursuing a career in international business.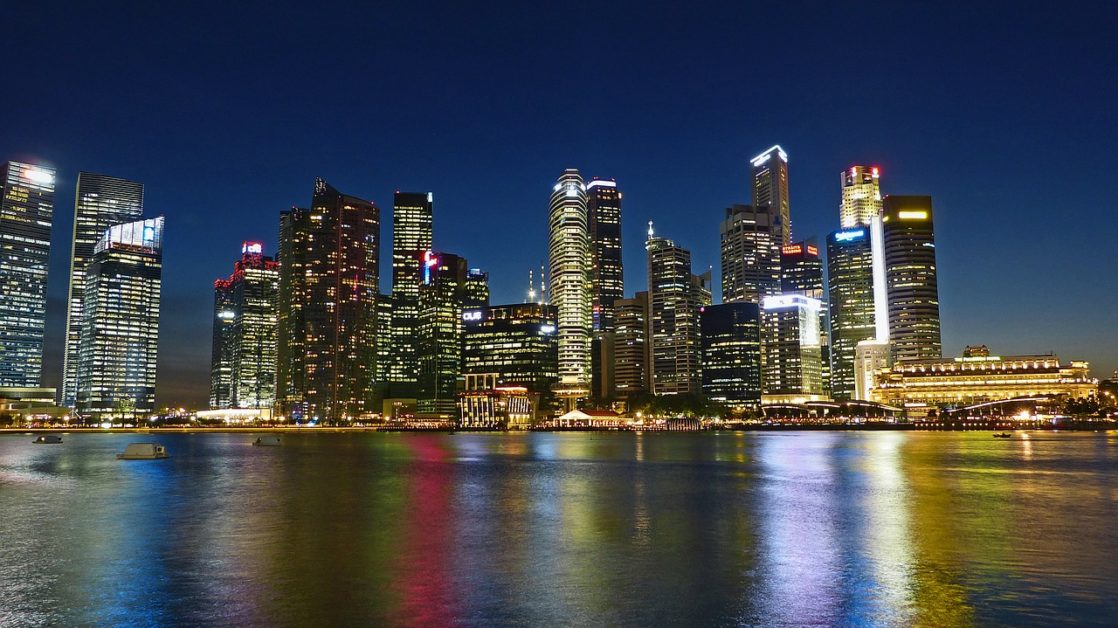 What Courses Are Taught in a Ph.D. International Business Program?
An international business degree is an academic degree with an interdisciplinary curriculum. It is designed to give students an understanding of global economics and foreign affairs. International business degrees are offered at all levels of academia. You can find them from the associate to the Ph.D. level. Some classes commonly featured in international business degree programs include: 
International Economics
Courses in international or global economics are a cross between finance and politics. Students will study topics like currency exchange rates and economic policies. They may also learn about international portfolio diversification. 
Business Analysis
Courses in business analysis give students a broad understanding of organizational structure. Such courses aim to help students find problems in business models. Then, they develop solutions to improve the efficiency of a business.
Foreign Language
Foreign language courses prepare students for superior communication skills in the global market. They are highly recommended if you have an idea of the area you want to work in. It is a huge advantage to be able to speak the native language in your location.
Intercultural Communication
Intercultural communication shows students how their culture stands in relation to other countries. As an international business major, this is vital. You need to understand the customs of foreign nations. This will allow you to transcend cultural barriers.
Ethics
Courses in business ethics will allow students to comply with best practices. International business ethics are unique. Different global markets may conduct business differently. These practices can surprise you if you are unprepared.
Emerging Markets
Courses in emerging markets help you study various economies at a deeper level. They examine new market trends and issues in various countries. You'll explore technology ecosystems. And you'll look at business's environmental and societal impact in new areas. 

Do these subject areas interest you? Check out our ranking of the best online doctoral programs in international business. If any schools pique your interest, follow the links to request more information.
International Business PhD Specializations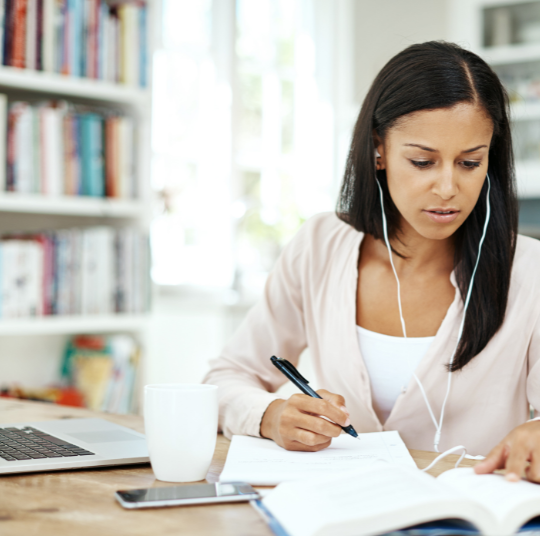 Many international business degree programs have a range of specialization tracks. These are ideal for those with an idea of the area they want to pursue. In most Ph.D. programs, you can work with an advisor to develop your own specialized area of study.
All degree programs are different and have unique options for their students. So when researching colleges, be sure to check the details of each program carefully. Visit the school website and request more information about its degree programs. A few of the specializations for an international business doctorate may include:
International Marketing
International Finance
Global Supply Chain Management
International Business Strategy
Cross-Cultural Management
International Trade and Policy
International Human Resource Management
International Entrepreneurship
International Business Ethics
International Business Law
International Economics
International Operations Management
International Business Analytics
International Business and Information Systems
International Business Leadership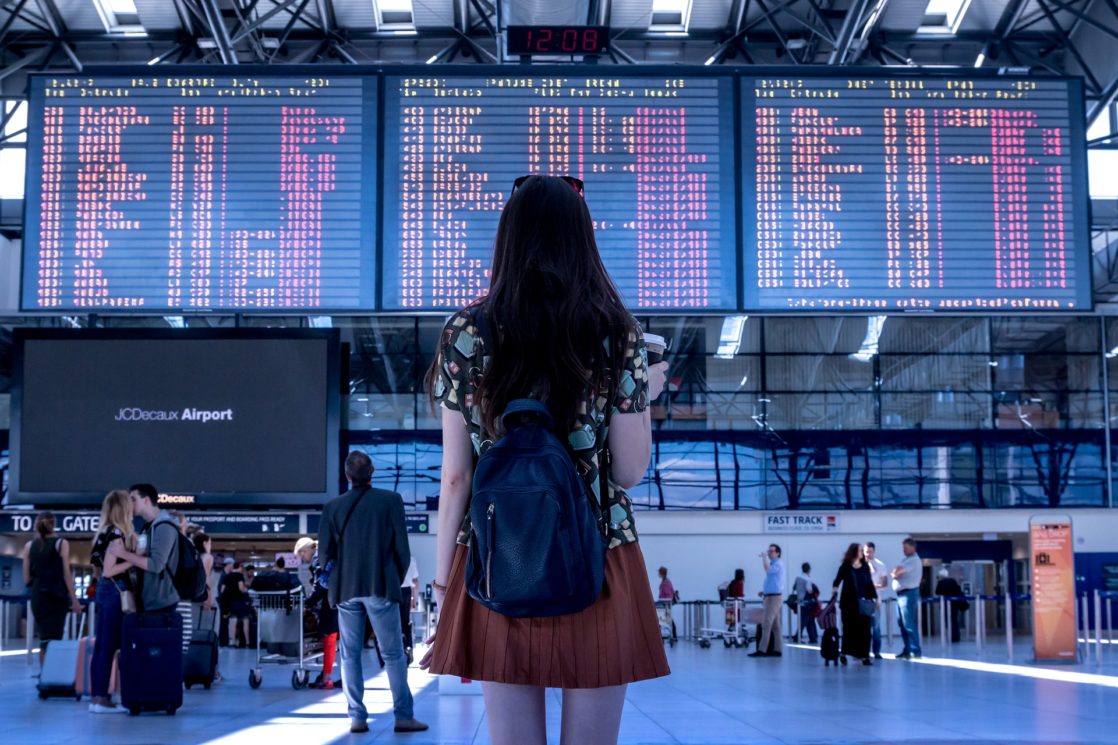 Do You Travel a Lot Working in International Business?
International business executives are often required to travel. So in some cases, you can take trips around the world at no expense to yourself. However, many companies communicate with their international partners over the Internet now. So employees do not necessarily have the opportunity to travel. If you want to pursue a degree that will allow you to travel, consider the following career options:
Imports and Exports
Working in international trade typically involves travel. You will visit manufacturers and trade partners in other parts of the world. If you want to explore the globe, a job in imports and exports could be a great fit.
Consultant
Consultants travel to their customers, providing support services in several capacities. International business students are well suited for providing consulting to multinational corporations.
Professor
Business professors at universities often have the opportunity to travel abroad. Typically this involves exchange trips with students. But it can also happen by taking a sabbatical or teaching at a foreign university.
Do you want to become an international citizen? Check out some great international business programs. For other degrees that involve world travel, check out these degrees that keep you on the go.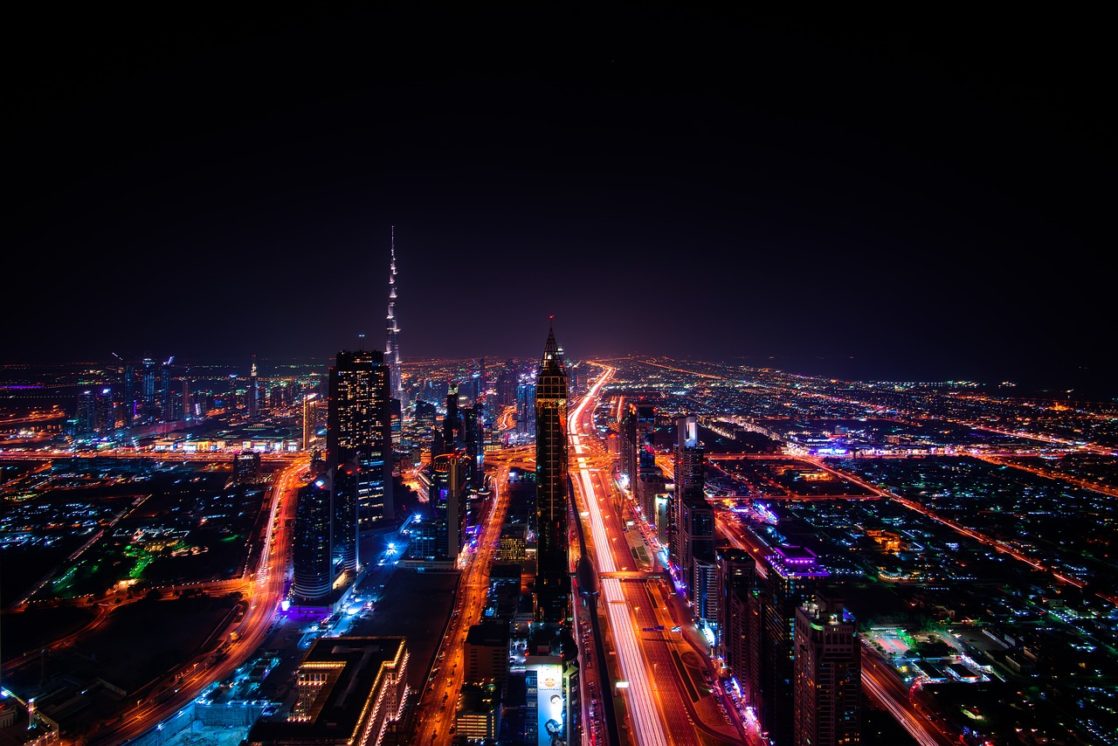 What Accreditation Is Best For International Business Degree Programs?
When searching for degree programs, you should first check for accreditation. Accreditation ensures that degree programs are held to high academic and industry standards. And they let students know they are getting a high-quality educational experience. Regional accrediting bodies are recognized by the Council for Higher Education Accreditation. All of the schools on our lists are regionally accredited. This means they are accredited by one of seven regional accreditors in the US. These include:
Accrediting Commission for Community and Junior Colleges 
WASC Senior College and University Commission (ACSWASC) 
Higher Learning Commission (HLC) 
Middle States Commission on Higher Education (MSCHE) 
New England Commission of Higher Education (NECHE) 
Northwest Commission on Colleges and Universities (NWCCU) 
Southern Association of Colleges and Schools Commission on Colleges (SACSCOC) 
WASC Senior College and University Commission (WSCUC) 
You can also look at programmatic accreditation for international business degree programs. Programmatic accreditors review specific programs and disciplines at a college. A few programmatic accreditors for business degree programs include:
The Association to Advance Collegiate Schools of Business (AACSB)
The AACSB provides accreditation for undergraduate and graduate-level business degrees. It is the most well-regarded accreditation for business schools. And only 25% of business schools in the US have AACSB International accreditation. 
The Accreditation Council for Collegiate Business Schools (ACBSP)
ACBSP provides accreditation for smaller colleges and universities. Accreditation standards are based on experiential outcomes and professional placement.
The Council for Higher Education Accreditation (CHEA)
The CHEA is an umbrella association that recognizes 60 different accrediting bodies. These include the AACSB and the ACBSP.
The Distance Education Accrediting Commission (DEAC)
The DEAC provides accreditation for online and distance learning degrees.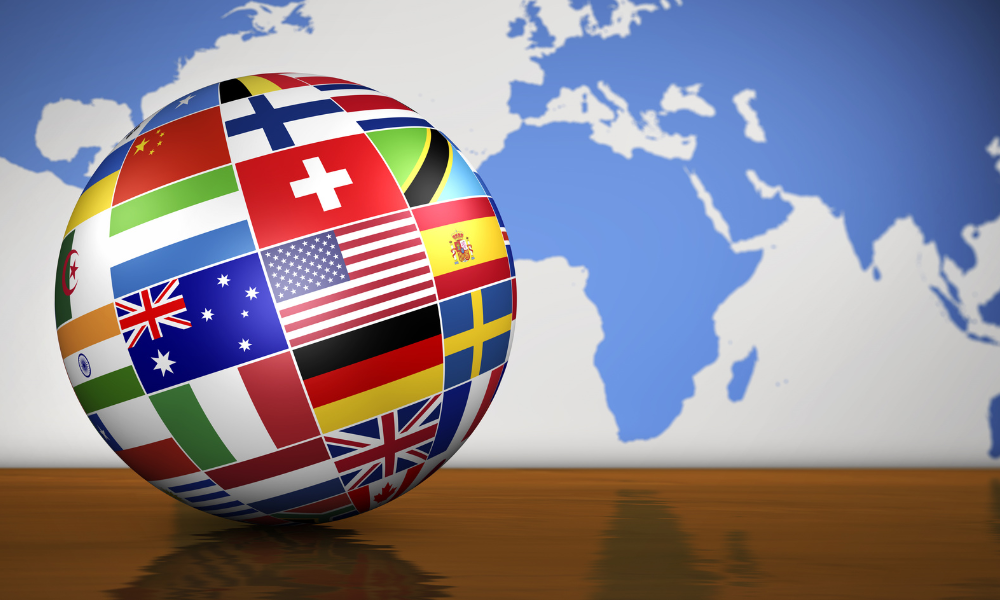 What Organizations Can I Join After Earning My Degree in International Business?
There are many groups to help you stay connected to the international business world. Some of the most high-profile international business associations include:
World Trade Organization (WTO)
The WTO is an organization that deals with the politics of international business.
International Chamber of Commerce (ICC)
The ICC provides forums, leadership development resources, and advocacy programs for foreign nations. The ICC hosts several events throughout the year. These are great networking opportunities for international business professionals.
International Association of Business Communicators (IABC)
The IABC provides networking events for over 15,000 international business professionals.
International Business Organization (IBO)
The IBO helps foreign companies do business and immigrate to the United States. It provides resources like housing information, health insurance, and immigration services.
The Federation of International Trade Associations (FITA)
The FITA is an organization of over 8,000 international trade websites. And it includes over 450,000 affiliate professionals.
There are many international business organizations. It can be hard to tell which ones you should belong to. Fortunately, your professors and advisors will be able to provide guidance. 
What Are the Top Online International Business Doctoral Programs?
There are many online doctoral programs in business. As we close this article, we will highlight two of our favorites. For other programs, see the 10 Best Online Doctorates in International Business.
Liberty University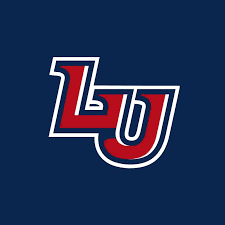 Liberty University is a private, non-profit Christian college in Virginia. The school has a wide range of business programs. And it features an excellent DBA in International Business. This 60-credit hour program takes about three years to complete. And students can transfer in up to 50% of the degree total. The degree is ACBSP-accredited and focuses on the practical side of business. And it is designed for students who want to enhance their current international business careers. Some of the featured courses in this online program include:
International Business
Environment of International Business
Global Financial Markets
Developing Global Markets
There are no set log-in times. And all courses are asynchronous and delivered in eight-week sessions. This means you can complete this degree from wherever you are. And you can work on your assignments at a time that is convenient for you. However, you can also attend WebEx meetings. This will allow you to connect with your peers and instructors.
The degree has no residency requirements. But all DBA students must complete an applied research project. This is achieved at the end of the program. You will use the skills you have learned to find solutions to a business problem. The project can be either a single case study or consulting project. The estimated cost for this program is $595 per credit hour. Discounts are available for military members, veterans, and their spouses.
Accreditation
Southern Association of Colleges and Schools, Commission on Colleges
Accreditation Council for Business Schools and Programs
National University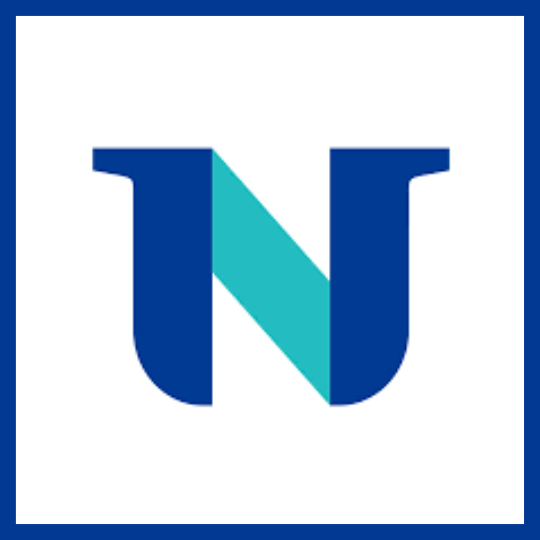 National University is a private non-profit college based in San Diego. The school serves over 18,000 students and is a leading provider of online education. NU features a Doctor of Business Administration in Global Business Management. This program is designed to provide high-level training to aspiring leaders. Students will refine their knowledge of business practices. And they will gain real-world experience from mentoring professors. Some of the courses in the Global Business Management Specialization include:
Global Business Environment
Global Strategic Leadership
Global Business Management
Global Marketing Management
Advanced Topics in Global Organizational Behavior
Courses are asynchronous, and there are no residencies required. There is also no group work involved. This 48-credit-hour program can be completed in approximately 34 months. New classes start weekly. So you can begin whenever it is convenient. This online DBA has no GRE or GMAT requirements.
National University provides a range of services to its online students. These include career services, an academic success center, and a writing center. The school also features tech support, veterans services, and more. The average graduate tuition is $15,912 per academic year. However, the school's financial aid advisors can help you find assistance you may qualify for.
Accreditation
WASC Senior College and University Commission
Accreditation Council for Business Schools and Programs
Can You Get a Doctorate in Business With a Focus on International Business?
Yes. In fact, most international business Ph.D. programs are just that. Typically, students will enroll in the doctorate of business program first. Then, they will choose a specialization in global business or a similar area of study. 
This concludes our article on the best careers for those with a Ph.D. in international business.
OCP Staff