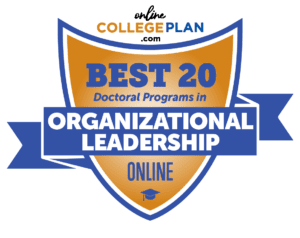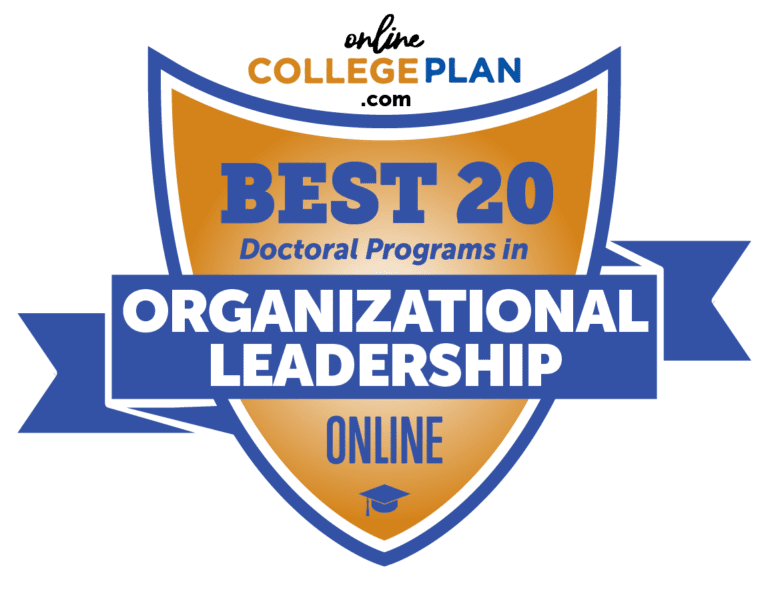 Organizational Leadership degrees are increasingly sought after on the job market, as companies, corporations, and other institutions look for new direction in the digital age of business. A doctorate in organizational leadership is the highest level of academic degree you can earn in the field and will qualify you for a wide range of lucrative jobs with stable employment opportunities.
If you are a currently employed professional who thinks that they can improve their company with promotion to a leadership position, an online doctorate in organizational leadership program might be the best choice for you. Online degree programs allow full-time employees to maintain their current responsibilities while working towards a degree wherever and whenever they can manage to, placing convenience above regimented instruction. Ph.D. Organizational Leadership programs usually require the completion of 60 academic credits, a professional practicum experience, and a dissertation defense.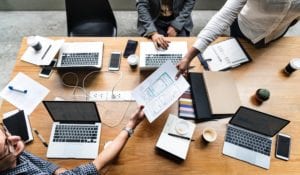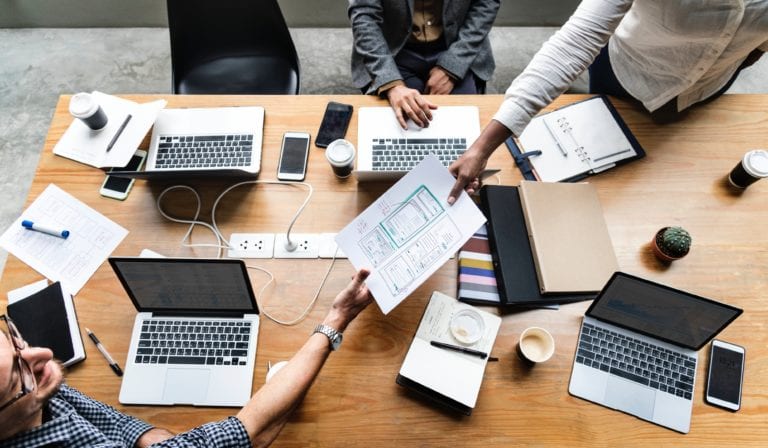 Often large institutions will help pay for their employees to learn about how to make their institution better, so be sure to research whether this is a possibility for you. Consider the following skills and areas of knowledge that you will improve by enrolling in an online Ph.D. organizational leadership program:
Finance: Students can find a curriculum that teaches them about the specific financial dynamics that are at play in their specific company or business field.
Communication: The most important aspect of an organizational leader is to be able to clearly communicate a direction that will increase productivity and fiscal health of your organization.
Ethics: Understanding standard business practice, such as fair strategy for increasing profit, will allow your company to collaborate with other institutions in a way that is beneficial for everyone.
Motivation: Students will take classes in psychology and communication that will help them portray their vision of the company and motivate employees to work towards a common goal.
Students will take the skills they learn in their academic classes, and then put them to use in a real-world business setting. The flexibility and experiences provided by an online degree in organizational leadership will give students an in-depth and holistic understanding of the theoretical basis for common organizational leadership tactics, and allow them to understand the nuances of their particular business field, and how to devise and implement a business strategy that will succeed in any setting.
While researching schools with top organizational leadership programs, you should be sure to consider your own academic and professional priorities in order to find the program that will best prepare you for the specific position that you will be applying to post-graduation.
Methodology
Our ranking of the best online Ph.D. programs in organizational leadership use the following methodology:
33.3% Affordability: Ensuring that students can earn a good return on investment, at a college or university where your tuition goes towards academic and experiential learning as opposed to campus bells and whistles. Online students should remember that they can qualify for in-state tuition rates regardless of whether they take classes online or on campus.
33.3% Research Rank: Calculates a school's endowment, grant funding, and support for academic research as monitored by school tracking sites such as the Times Higher Education.
33.3% Prestige and Admissions Score: A conglomeration of metrics that measure academic quality including acceptance rate, graduation rate, and percentage of tenured faculty.