Find your degree
Online College Plan is an advertising-supported site. Featured or trusted partner programs and all school search, finder, or match results are for schools that compensate us. This compensation does not influence our school rankings, resource guides, or other editorially-independent information published on this site.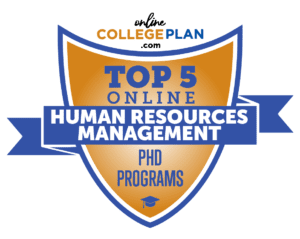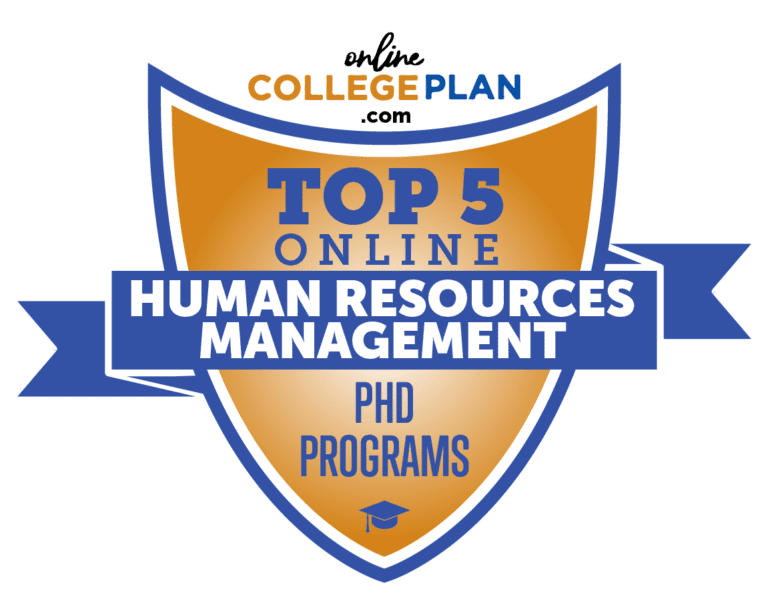 As the face of the corporate world continues to change, the importance of human resource management is becoming more clear. The Bureau of Labor Statistics reports that this field is growing at a rate of 9%. However, as individual companies grow, the demand for qualified applicants in this area is going to continue to grow as well. This is a competitive field with openings across all industries. Typically, a bachelor's degree is enough to break into the industry but those with higher education, especially more tailored to your field of interest, are going to see more opportunities and higher salaries.
What is HRM?
Human Resource Management is a broad area. People employed as HR managers are responsible for planning and coordinating the administrative functions of a business. They are employed across all fields because this department exists in every organization. There are a lot of diverse responsibilities in this job; it goes so much deeper than recruiting and handling issues within a corporation.
As a member of an HRM department, you might find yourself training employees, building teams appropriately, providing direction and encouragement, and more. Human resources managers are responsible for creating the company culture and fostering business development, and that is done in a variety of ways.
Featured Programs
Not only would you be taking care of employees, but you would also be the one to create engaging activities and outreach initiatives, make sure that a business had a mission, values, and a vision. The HR department has to make sure that employees want to work for their organization. Hiring, compensation, benefits, and more technical on the ground aspects would fall into the hands of the HR department as well, but overall, human resource management is the function within a business that provides structure and leadership for the company.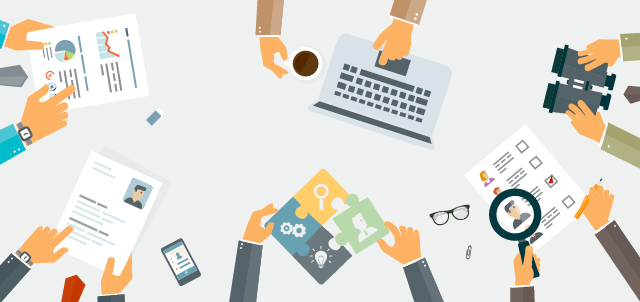 How to Become a Human Resources Manager
Because there is a lot that comes along with working as a human resources manager, there is a lot that goes into securing that job for yourself. The bare minimum education is a bachelor's degree, but some companies do require a master's degree. If you are interested in teaching, research, or high-level careers in the industry, you will definitely need a doctorate.
With a PhD in Human Resources Management, you could find yourself teaching at the university level, doing research related to human resources, or working as a consultant to different businesses. This level of education in the field will also be a big help for those of you who wish to own your own company one day.
Does This Sound Like the Path for You?
If you're here, you're probably very ready to take your next step. However, you're probably far enough into your career that you understand what an investment this level of education is in yourself and your future. By choosing to study online, you can make that investment with much fewer sacrifices, and it also broadens your horizons.
We searched every corner of American academics to find the best online doctorates in HR management. Few schools offer this program, so it is essential to do your research and see which one is best for you. Online HR degrees also provide an added benefit, especially since the options are scarce in this emerging facet of the field, you won't have to relocate. All of the featured schools were ranked according to the following:
Methodology
In order to create this ranking, we researched to find all of the schools that offer distance-based online doctorate programs in human resources management, either in a fully-online or hybrid format. We made sure to only include schools that are based in the United States and hold proper accreditation.
The list of schools was scored out of a possible 300 points based on the following factors:
Freshman Retention Rate (⅓ of final score),
Graduation Rate (⅓ of final score), and
Affordability (⅓ of final score)
Once each score was calculated, the schools were placed in order based on those scores. We collected all of the data used to score and talk about each institution from the schools' websites whenever it was available. If we weren't able to find what we needed on the individual school site, we also used the databases of the National Center for Education Statistics, U.S. News & World Report, Niche.com, and CollegeData.
Cost information is represented by the residential cost of attendance as determined by CollegeData. Due to the fluid nature of tuition rates and the unique nature of everyone's financial situation, please keep in mind that you will likely not pay the amount described, it's simply to help give you a complete picture of the school and the program offered.
OnlineCollegePlan prides itself on transparency and providing students with the most accurate and helpful information and resources. In light of that, we want to point out that no school is ever given preferential treatment for any reason. However, some schools that may have placed in this ranking have been omitted either due to insufficient data or per their own request.